Color Palette Bowl XLVII! Which Team Colors Will Win the Ring?
by Simone Hill
With the Superbowl coming up on Sunday we're inspired by the bold colors of both teams. Whether you're hardcore fan enough to have Sourdough Sam or Poe show up at the reception or you don't care about the teams at all (we won't tell!), you can still get in on the action! Brides you decide: which color palette wins? Do you dig the Baltimore Ravens' purple and black or are you hot for the San Francisco 49ers' red and gold? Vote below!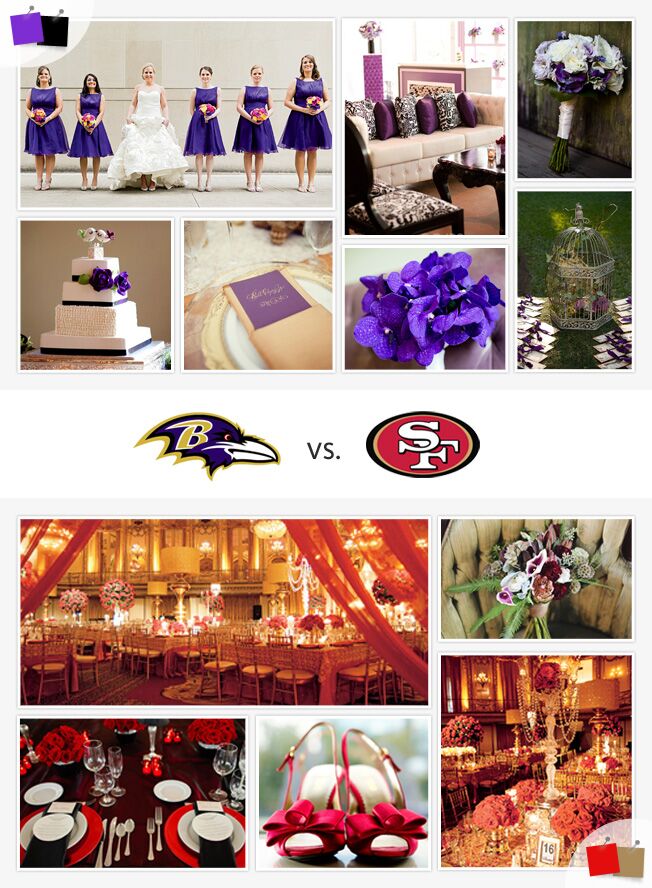 Vote for your favorite color palette!:
> 20 crazy color palettes that actually work!
> Hot new wedding colors we love