Couple Charters Bus For Destination Disney Wedding
by Heather Hall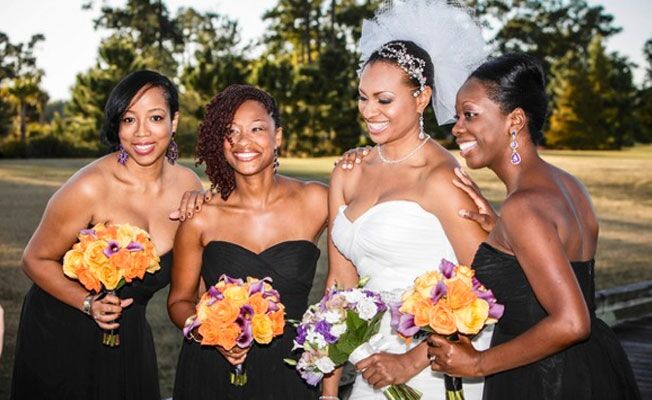 After months of planning to say their "I do's" at the Waldorf Astoria Orlando hotel and resort near Walt Disney World, Lakisha & Baron Lattimore discovered that their JFK flights had been canceled due to Superstorm Sandy and all that she had wrecked havoc on in the greater tri state area.
Rather than let Sandy ruin their special day, Lakisha and Baron Lattimore escaped from their devastated Brooklyn, NY home by chartering a bus to take friends and family down to their destination wedding location in Orlando, Florida early Thursday morning. Gown in hand (refusing to let it get wet), Latisha had always dreamed of her Disney fairytale wedding and that's exactly what she got.
Despite severe flooding and evacuation craziness, the couple and their 80 wedding guests made their way to paradise (just a short 1,100 miles away). The bridal party was on time for their Friday evening vows and fireworks sealed the deal. The couple is living proof that love conquers all.
According to WESH.com the couple had planned to honeymoon in Orlando, but they decided to head back to New York and help with clean up efforts instead. We are so happy that Baron still got to kiss his bride!
Congrats to Mr. & Mrs. Lattimore!
All of those effected by Sandy are in our thoughts and prayers.
> Helping Brides In The Wake of Hurricane Sandy