Couple Gets Engaged AND Married in Just 30 Minutes
by Jessica Zaleski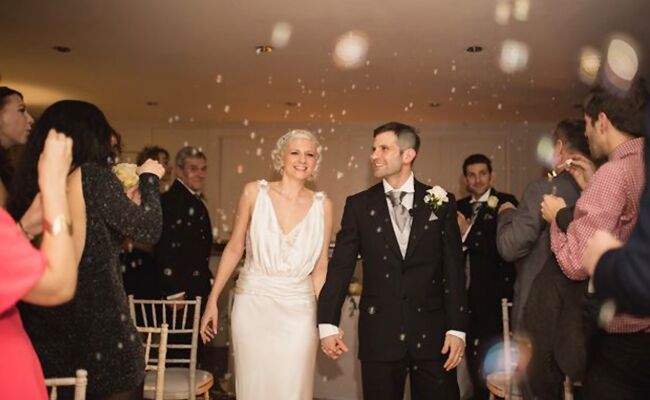 For most couples, planning a wedding takes between 12-14 months, but this UK duo fit a proposal, engagement and wedding into just 30 minutes!
Michael Clark and Fay Brazendale tricked friends and family by telling them that they were invited to a hotel celebrate Fay's 30th birthday, but guests were totally surprised Michael got down on one knee and proposed. Fay said yes and then shocked her guests even more when the two announced that the wedding would take place right then and there, The Daily Mirror reports.
Turns out Fay bought her wedding dress in secret with her mom the day before. And get this — she even had dresses and shoes waiting for her bridesmaids to put on at the hotel! Following the romantic candlelit ceremony, a Michael Jackson impersonator kicked off the reception. How fun!
Want More? Right Here!
> You won't be able to stop watching this proposal reaction
> Bride surprises groom with a wedding on his birthday