This Couple Purposely Took Awkward Engagement Photos and They're Hilarious
Yes. Just yes.
by Maggie Seaver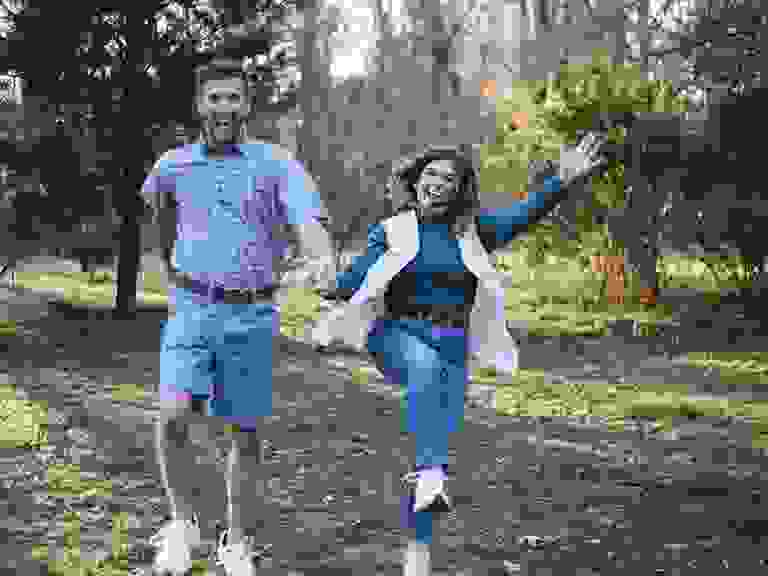 Who says you can't take fun engagement photos? Don't get us wrong, we're all for classic engagement shots. (And even if the thought of soulfully gazing into each other's eyes for the camera makes you cringe, we encourage you take a few traditional, romantic photos too—hey, they might even end up being your favorite!) That said, the super-serious, lovey-dovey vibe isn't for everyone. If that sounds like you, these "awkward" to-be-weds are about to be your new idols.
Caitlyn Campbell and Andrew Tucker, the bride- and groom-to-be, met with their shooter, Zoee Davis of Evergreen Film Co., to talk details and get to know each other before signing on the dotted line. When the couple told Davis about their quirky engagement photo idea—oh, you know, just you're average Masterminds-meets-AwkwardFamilyPhotos.com theme—the photographer was 100 percent on board.
"Most couples want serious, cinematically romantic engagement photos that look like they would be featured in a fashion magazine. There is absolutely nothing wrong with that. That's actually what I specialize in!" Davis says in an interview. "But to have two young, beautiful people who are deeply in love come to you and explain that they have raided Goodwill and bought jorts and Skechers Shape-Ups is like a breath of fresh air in the photography world!"
So, armed with mom jeans, clashing patterns and, um, very comfortable shoes, Campbell and Tucker proceeded to pose for a series of the most hysterical, dorky and ridiculous photos ever—and laughed the whole way through. (They set aside their thrift store getups and took a few traditional shots too, in case you were wondering.)
Get ready to be super jealous of these two—their awkward photos are actually epic.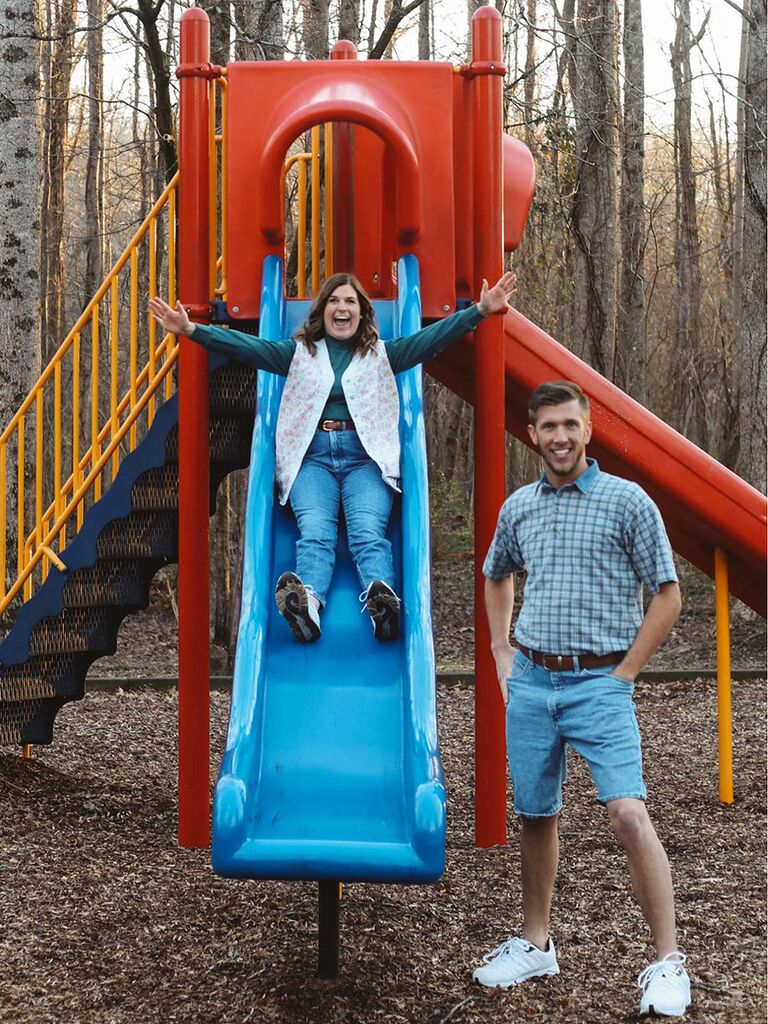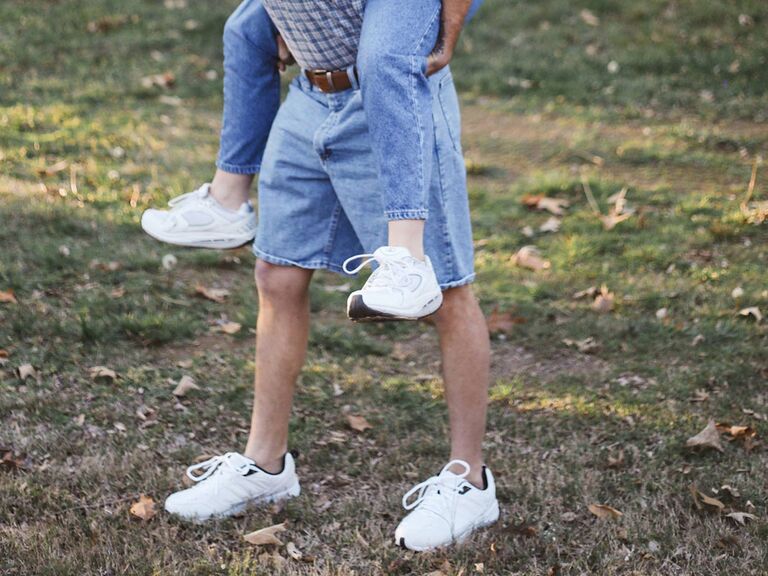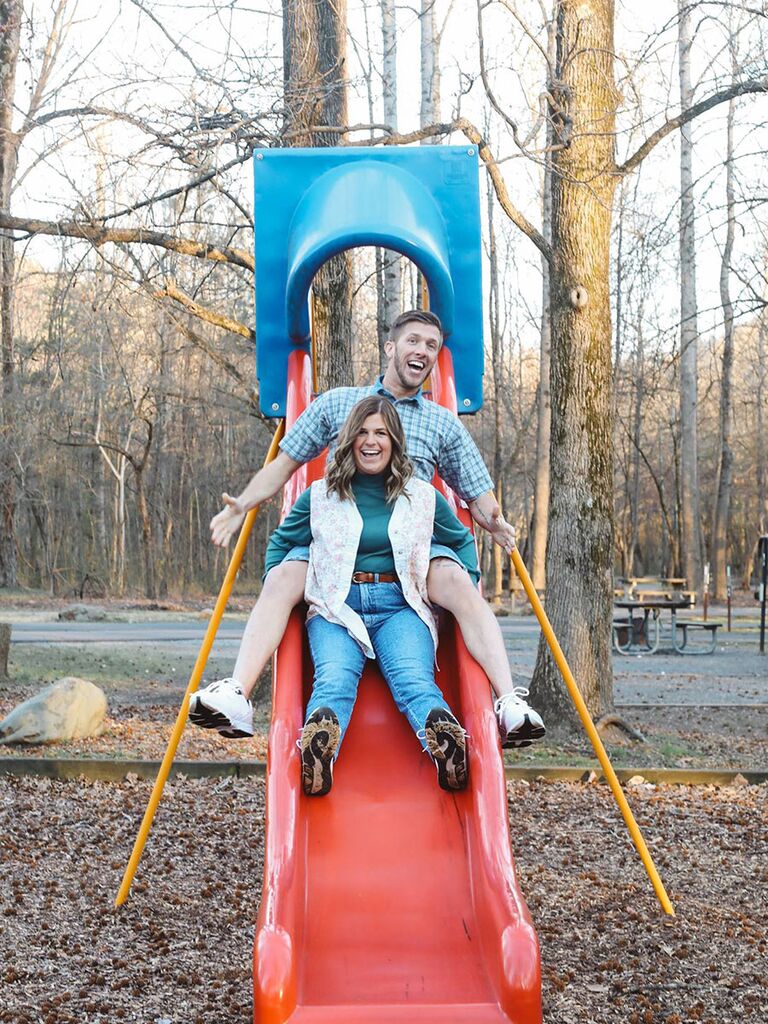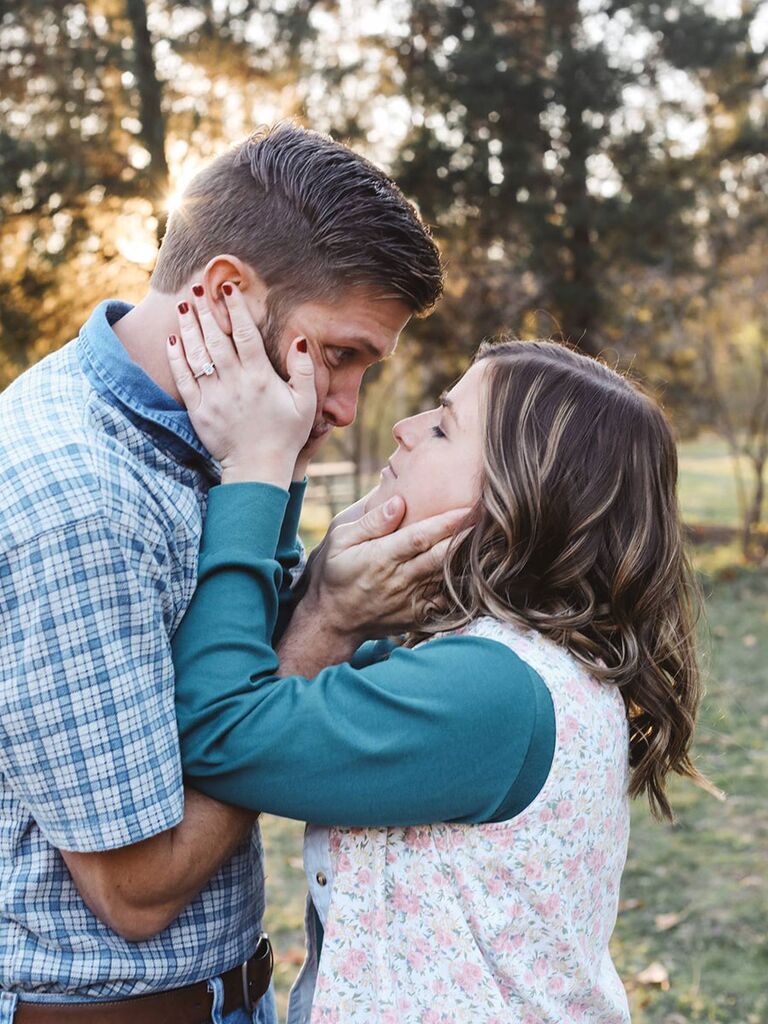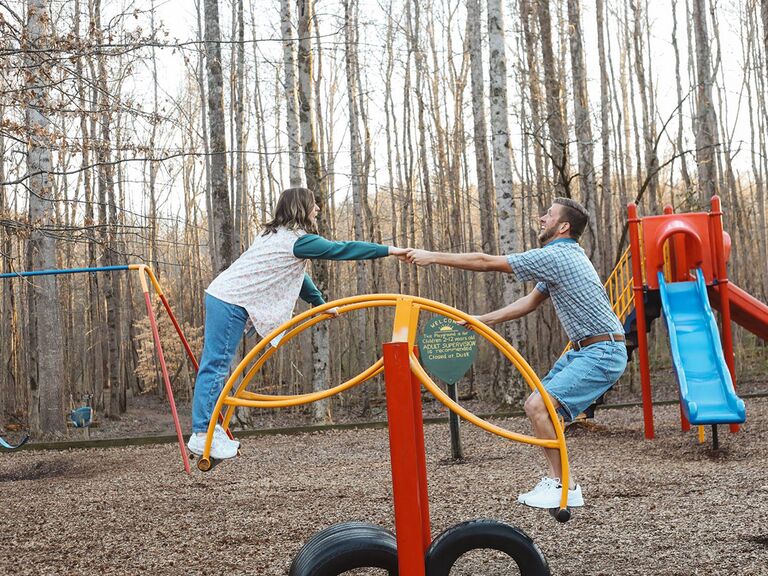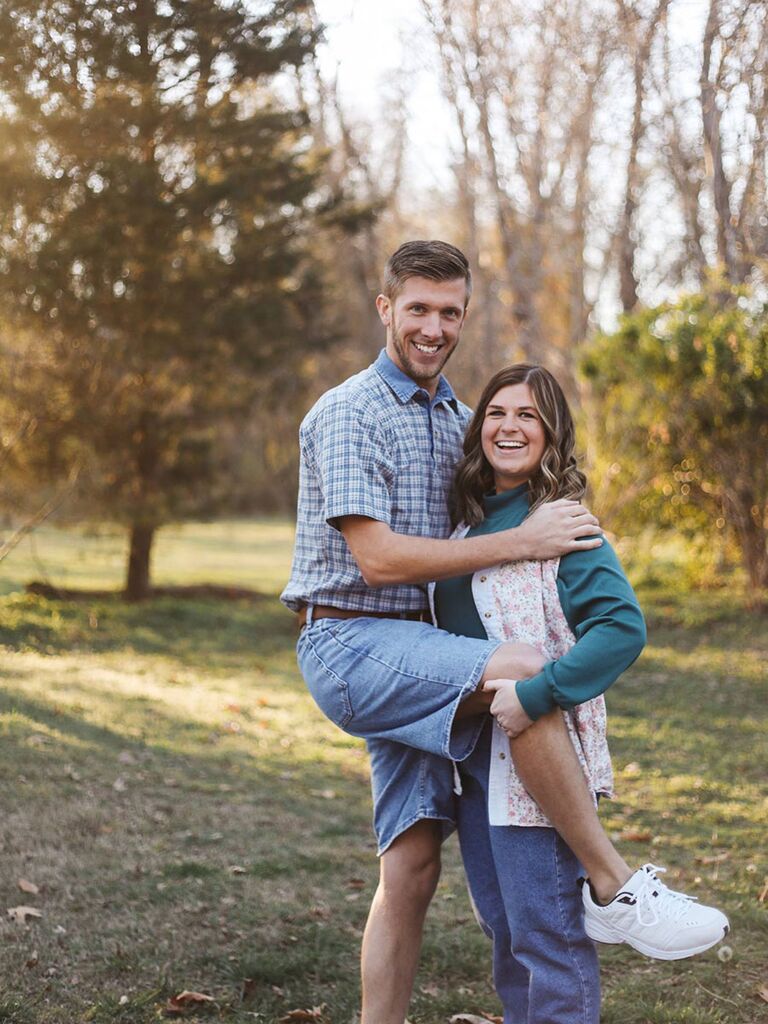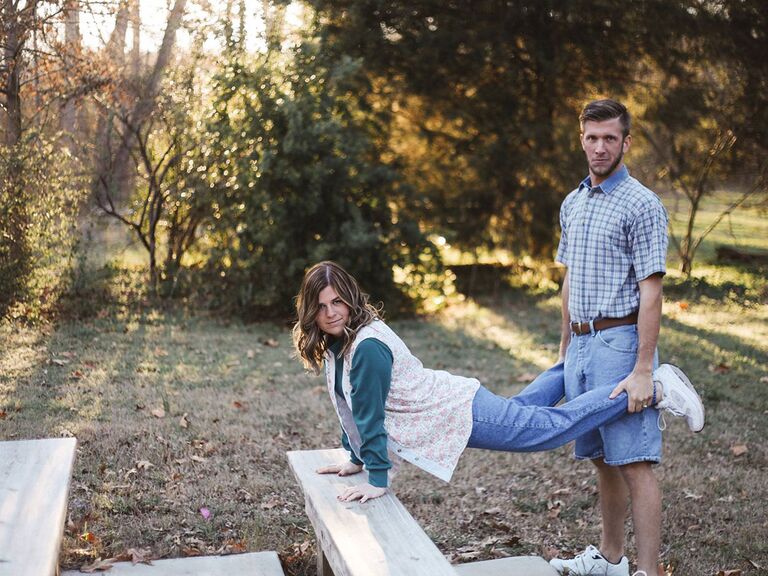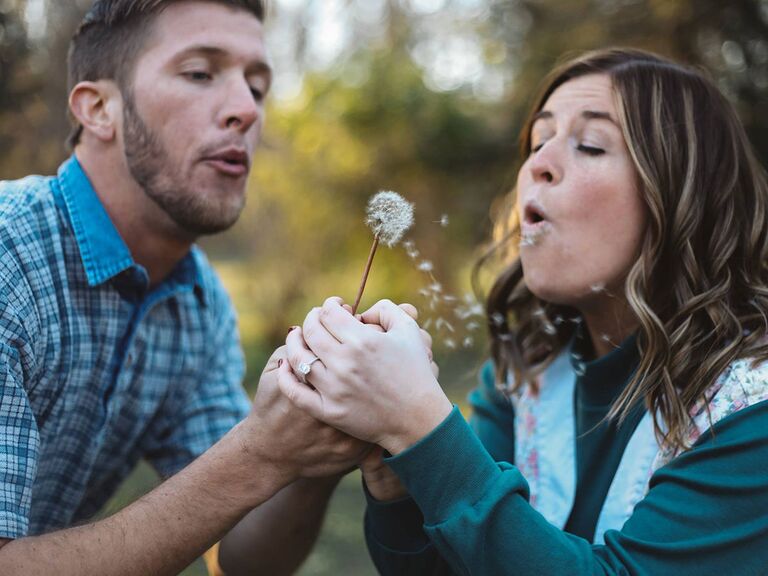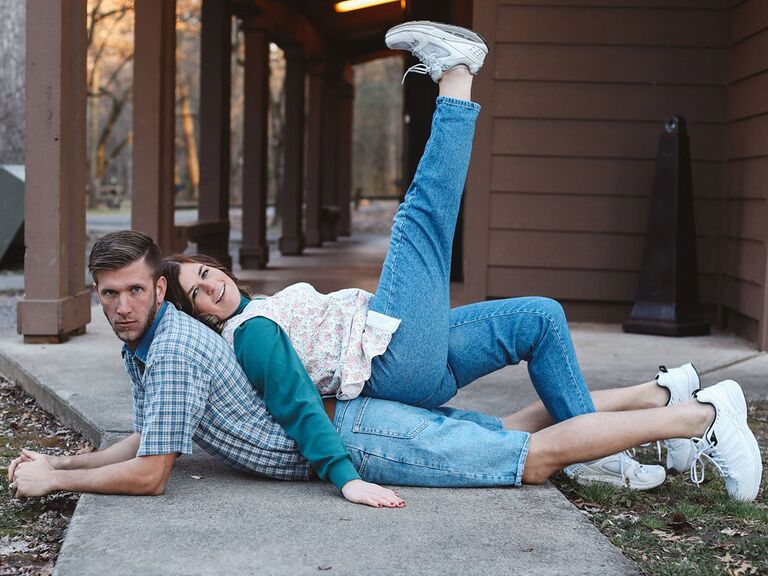 Check out Campbell and Tucker's Facebook page Couple of Masterminds to see more.