3 Couples Who Didn't Let a Little Crazy Weather Ruin Their Weddings
When Mother Nature let loose with a tornado, a wildfire and a hurricane, these to-be-weds kept their cool—and got some pretty insane photos, too.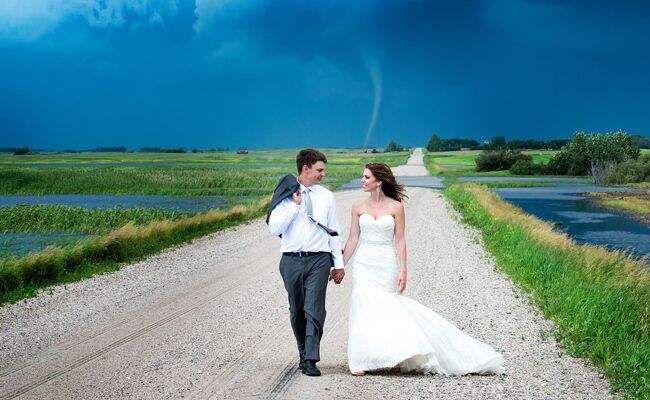 Colleen Niska
Taken With a Twister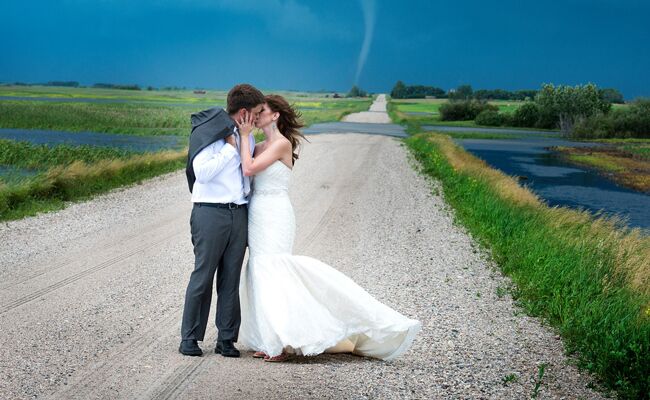 A Canadian couple in Saskatchewan didn't think that a huge tornado would serve as their wedding photo backdrop, but when it formed right after they got married, their photographer Colleen Niska took advantage of the looming natural disaster to capture some seriously gorgeous shots.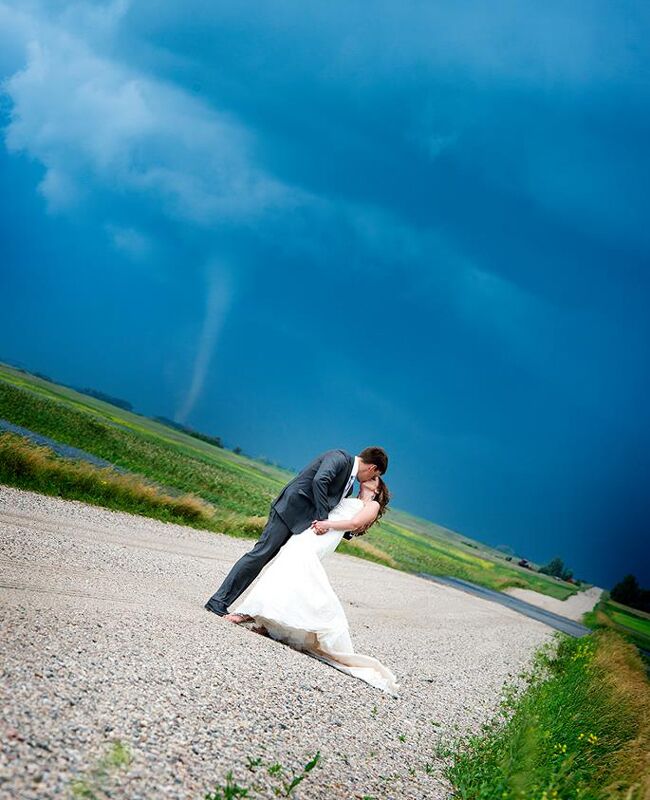 Colleen shared the photos on her Facebook and wrote, "I've dreamed about a day like this!!!!!!!!!!!!!!! Could NOT wait to post these! Pretty sure this will only happen once in my lifetime!"
Rocked by a Hurricane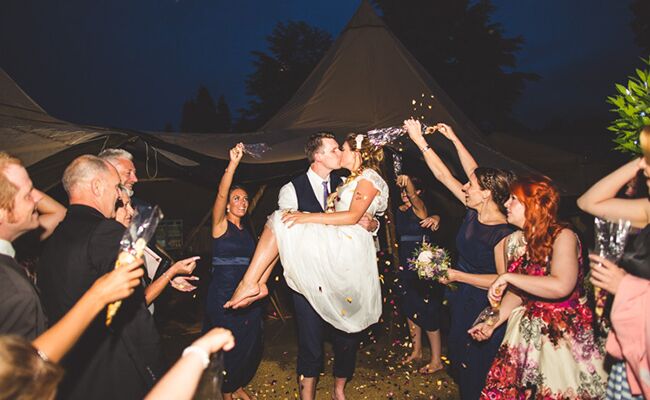 Although rain is considered to be good luck on your wedding day, a hurricane definitely isn't. When Katy and Richard Owen wed at Wentworth Castle's conservatory in the UK town of Barnsley, they weren't expecting Hurricane Bertha to interrupt their wedding—but when it did, they handled it in the most lovely way.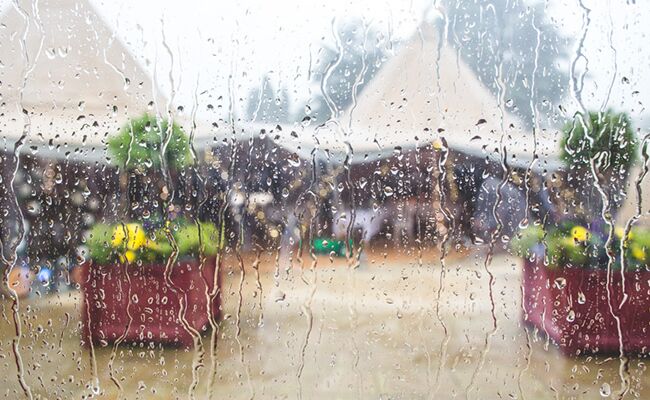 The rain started leaking through the roof as the couple said their vows (that could barely be heard above the downpour) and the room started to flood. But the wet newlyweds and their soaked guests all pitched in to turn their drenched tented reception into an even more memorable occasion.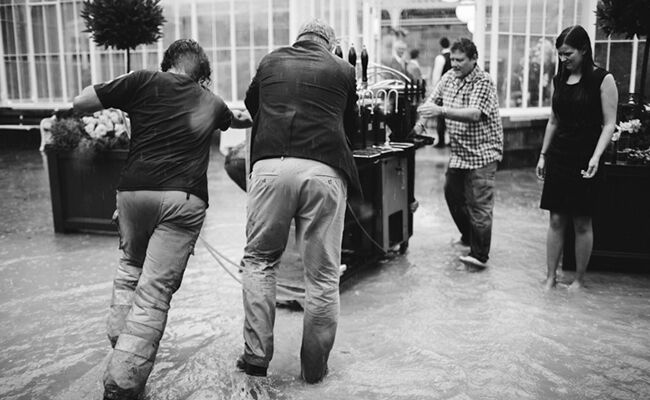 "I look back on those photos now and I would not change a thing," Katy told the Daily Mail. "Of course, we would always have remembered the day regardless of what happened—but the pictures and the weather and everything about it just means no one will ever forget this day. It was perfect."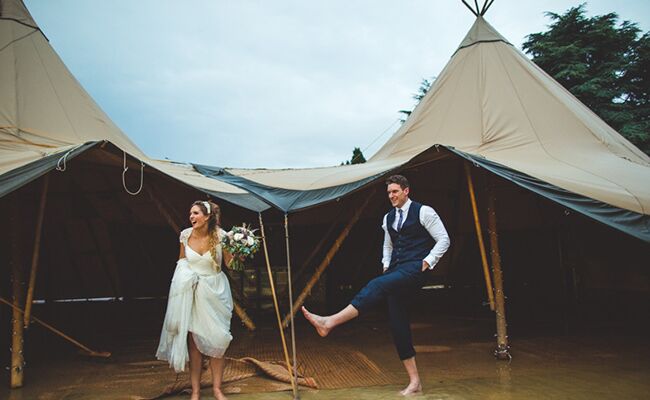 In his blog, their wedding photographer, Jon Dennis, wrote, "I'm not really sure I have the words to correctly describe Katy and Richard's Sheffield wedding. What started as a seemingly normal and lovely wedding quickly turned into a wedding disaster, and then turned into probably one of the most special and memorable days I'll ever be part of. Maybe next time when you think a wedding nightmare is the flowers being the wrong color, or the weather being 'too hot,' or hair being not quite so perfect…remember these two and how they embrace a real wedding disaster. People make a wedding, not the weather, the flowers, the photos, the food. The people."
Trial by Fire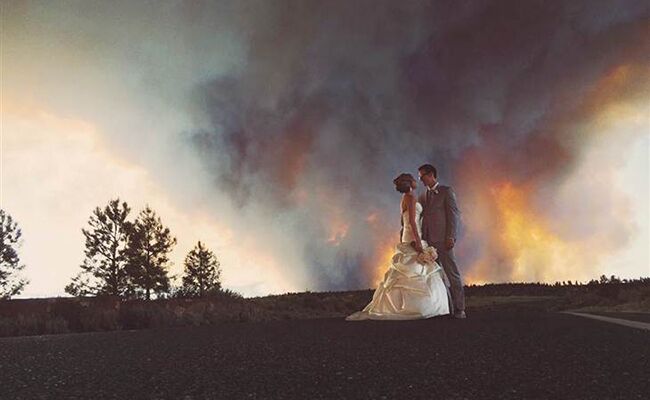 When there's a wildfire headed toward a wedding, most couples' instincts would be to say a few choice four-letter words and run like the wind, but not April Hartley and Michael Wolber. The couple's Bend, Oregon, wedding almost went up in flames since the Two Bulls wildfire spread near their Rock Springs Ranch ceremony.
Right before April and Michael's ceremony, a fire truck arrived at their venue. "It was like a movie," Michael told The Oregonian. "We saw a fire truck roll up with sirens blaring." Everyone was told to evacuate.
"I remember looking at the pastor saying... 'I have to marry April today, and I have to marry her here,' " he told a local news station.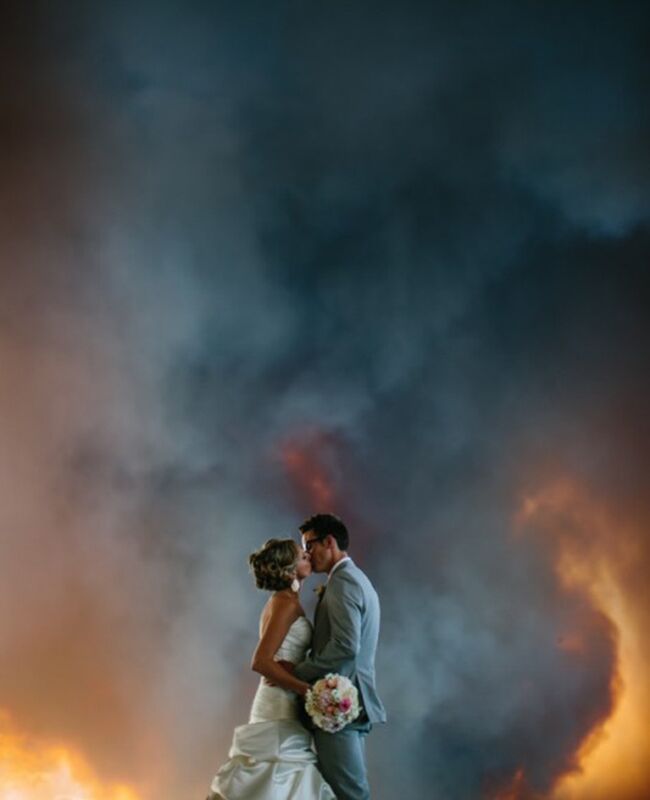 The firefighters had a change of heart and allowed a very quick ceremony to take place. While the guests were traveling to a backup reception site at Drake Park, the couple's photographer posed the newlyweds in front of a breathtaking backdrop for some photos before they evacuated.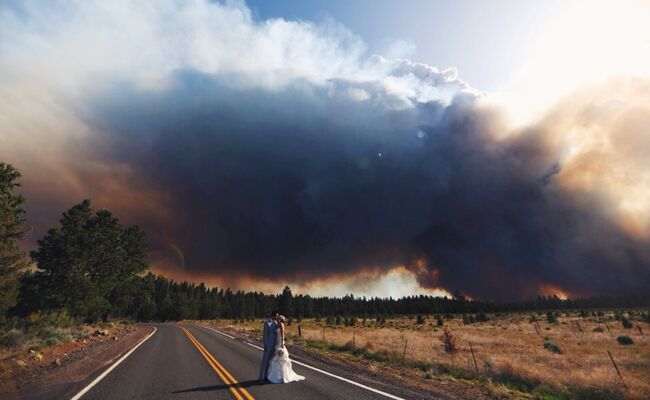 Michael told the newspaper that it was "the most beautiful ceremony either of us could have ever imagined. We showed up to Drake Park as if the whole plan all along was for us to get married and celebrate down there."