Courteney Cox Is Engaged to Johnny McDaid!
by Ivy Jacobson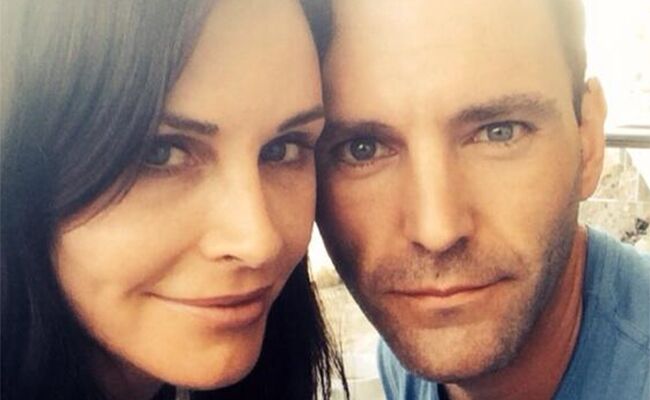 photo by
Courteney Cox via Twitter
As we noticed a few weeks ago, Courteney Cox has been seen wearing a huge ring on a certain finger, and now we definitely know it wasn't just for decoration! The Cougar Town actress and her boyfriend, Snow Patrol's Johnny McDaid, are engaged after dating for six months.
The couple announced their engagement in the cutest way, simply tweeting, "I'm engaged to him!" and "I'm engaged to her!" on their individual Twitter accounts with the same smiling photo.
Courteney and Johnny recently spent her 50th birthday in Turks and Caicos, and Courteney's friend Ed Sheeran told the Mirror in April, "They're already living together. Things are moving fast. He moved in and, judging by the last time I saw them, they couldn't be happier."
Do you think Courteney and her BFF Jennifer Aniston will plan their weddings together?
Congrats to the couple!
Want more? Right here!
> Jill Duggar's wedding dress: Get the look!