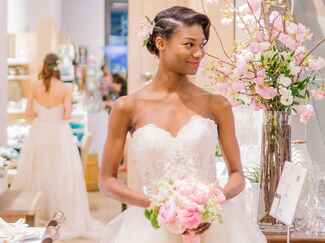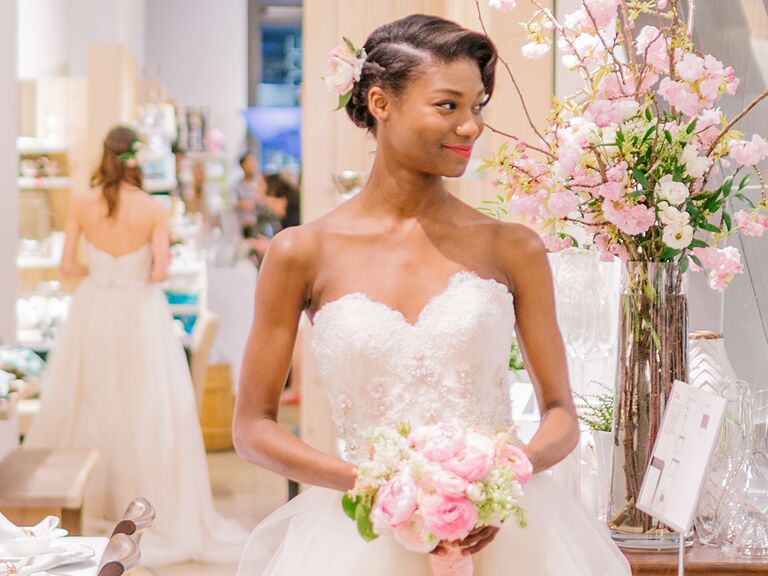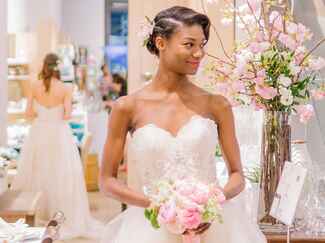 On Sunday, April 17th, we cohosted Couture to Cocktails, a private registry event with our partner Crate & Barrel. Held during Bridal Fashion Week at the mega-store's Soho Manhattan location, we created a bridal wonderland inspired by three fashionable personas hot off the runway: The Minimalist, The Naturalist and The Romantic. The two-story store was decked out with everything a soon-to-be married couple could dream of (gowns, accessories, a floral braid bar and even a groom's lounge complete with a bourbon bar). We also gave away two mega prize—a Maggie Sottero wedding dress and a Honeymoon to Wyndham Puerto Rico—and talked fashion with Project Runway's very own Tim Gunn. (Yes, the Tim Gunn!)
Flight of Florals

Meet the Persona: The Romantic

Meet the Persona: The Naturalist

Meet the Persona: The Minimalist

Ready to Register

The Knot Concierge Lounge

The Floral Braid and Blush-Up Bar

Passion for Fashion

The Groom's Lounge

Talking Fashion With Tim

The Giveaway!