These New Crayola for Clinique Chubby Sticks Are Perfect for All of Your Wedding Events
Something old, something new, something borrowed, something... drew?
by Ivy Jacobson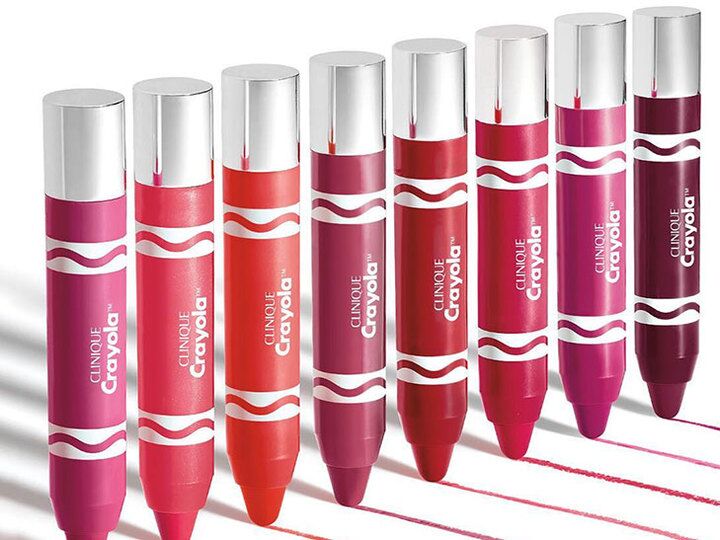 We get it: Wedding planning is stressful. The fix? These adorrrrrrable new Crayola for Clinique Chubby Stick lipsticks that are perfect to pop on for every single wedding event (think: bachelorette party touch-ups, rehearsal dinner smiles and wedding day kisses) or to gift to your artsy, nostalgia-lovin' bridesmaids. The fun collaboration is seriously perfect—even moreso for adult coloring book and makeup fanatics. And didn't everyone wish that the Tickle Me Pink Crayola hue was an actual lipstick color at one point or another?
"Both Crayola crayons and Clinique Chubby Sticks are love marks," says Janet Pardo, the senior vice president for product development at Clinique. "Each of them are recognizable, completely unmistakable, when you pull them out from the box. The whole idea behind Chubby Sticks is about play; it's about exploring options and possibilities and not being anchored to a mirror, a lip liner or a makeup artist. To us, the point is that when you look at one, it makes you smile. So, the obvious connection to that happy feeling is with a box of crayons. It brings you back to a carefree time in life—when you didn't have stress, because you were a child. You could create whatever you wanted, you had endless amounts of time, and you could just play."

Nine existing red and pink Clinique shades were matched to popular Crayola crayon color names, but lo and behold, Tickle Me Pink was the only brand-new shade made for the collection. If you purchase an eight-pack of minis for $50, the Chubby Sticks come in a cute, classic Crayola-inspired box. A four-pack of minis retails for $25, and a full-size stick is $17. 
"Their Chubby Stick Moisturizing Lip Colour Balm barrel and packaging evokes a crayon in its silhouette," says Warren Schorr, the vice president of business development and licensing at Crayola. "We worked closely to bring the colors of Crayola to life, expanding the experience and joy of coloring to be a part of everyday personal beauty."
We dare you not to rock your seating chart after "coloring on" one of these bright, fun hues.