This Groom Proposed With a Ring Made of Crayons!
by Simone Hill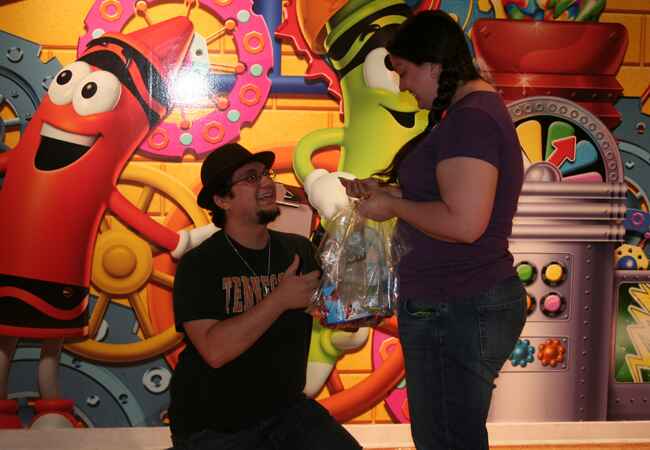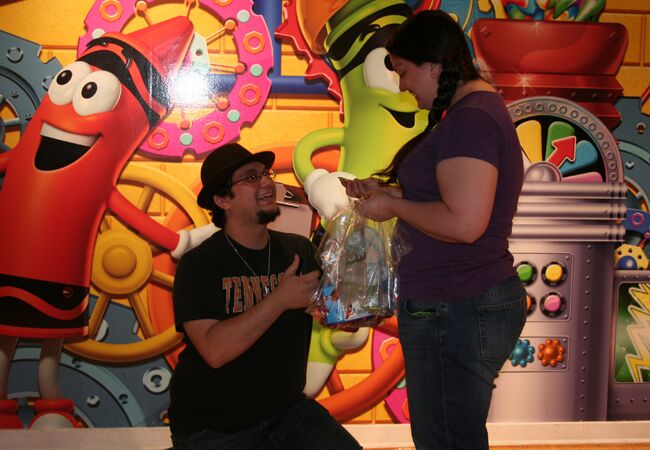 In what might be one of the most creative (and colorful!) marriage proposals ever, Kyle Wright proposed to his girlfriend Maranda with a crayon with a custom wrapper that said "Will you marry me?" in place of the color name. We love the idea of tying in nostalgic details into the proposal and that's exactly what Kyle did! The craziest part is that the groom's sister actually dreamt the idea for this proposal after buying tickets to the Crayola Experience in Easton, PA, which is where Kyle proposed. She told her brother about the dream and he helped Kyle put the plan into action for Maranda. Crayola even made Maranda a special sparkly gold crayon ring (in the photo below!) to keep in addition to the real engagement ring that Kyle proposed with. Have your own creative proposal story? Tell us about it in the comments!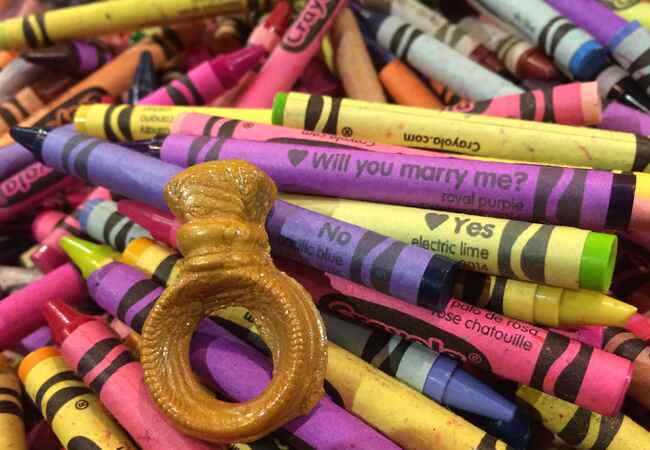 Want more? Of course you do!
> Top 10 most cliche marriage proposals
> 7 of the sweetest proposals we've ever seen