30 Fun, Unique and Creative Engagement Photo Ideas to Steal
Want your engagement photos to feel like "you"? These unexpected ideas are all the inspiration you need.
by Maggie Seaver
There are very few moments more exciting than saying "yes" to the love of your life. Although taking engagement photos obviously isn't mandatory, it's a fun way to announce your happy news, show off your ring and get some gorgeous snaps of you and your partner for your wedding website, newlywed pad and beyond. Traditional engagement pictures never go out of style, but if you're really looking to showcase your personality as a couple, this is the time to go for it (Harry Potter–themed photo shoot, anyone?).
Whether you're looking for cozy, intimate shots on your apartment couch or planning a destination photo shoot with Flytographer (yes, you can do that!), get inspired by these stunning engagement photo sessions from real couples.
Destination Engagement Photo Ideas
1. A Romantic, Destination Photo Shoot in a Lavender Field in Provence, France.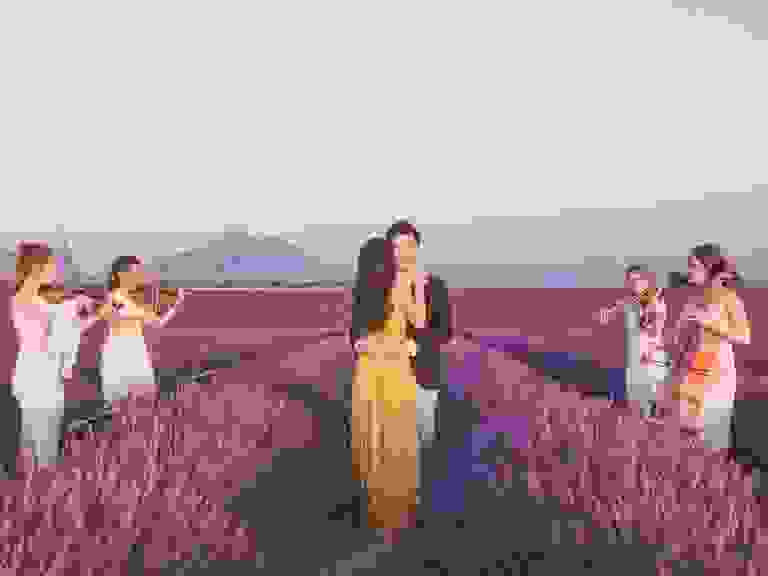 2. A Fun, Snowy Engagement Shoot in Helsinki, Finland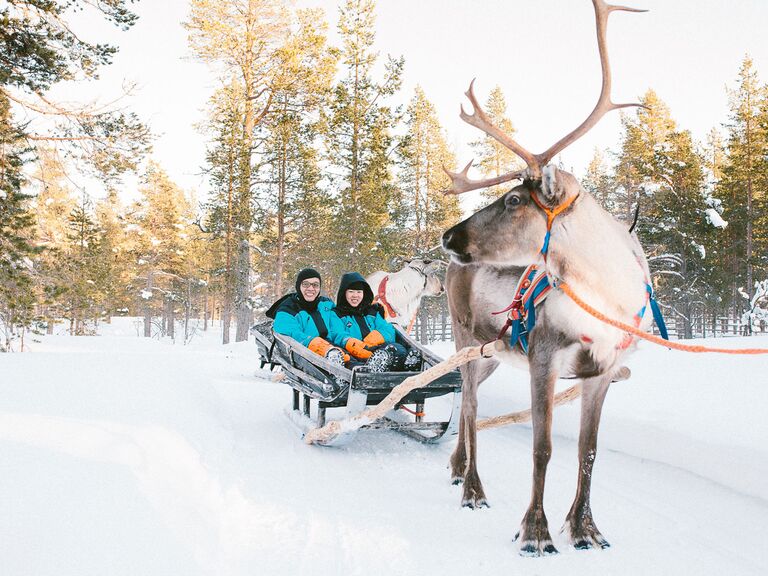 3. A Parisian Engagement Photo Shoot by the Eiffel Tower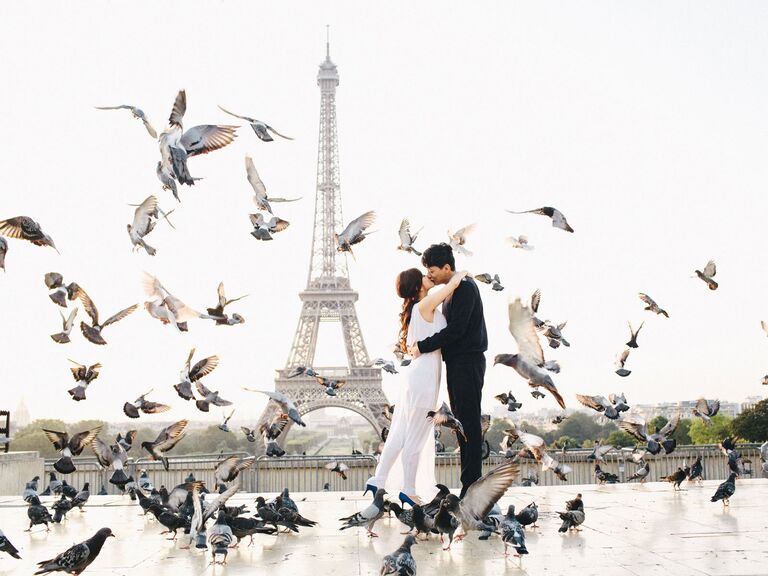 4. A Whimsical Disneyland Photo Shoot on the Iconic Spinning Teacups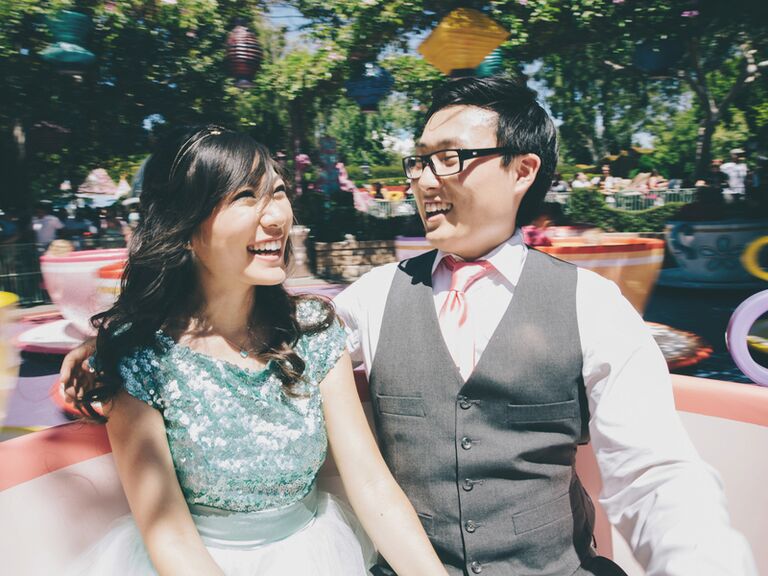 5. A Romantic Castle Engagement Photo Shoot in Dublin, Ireland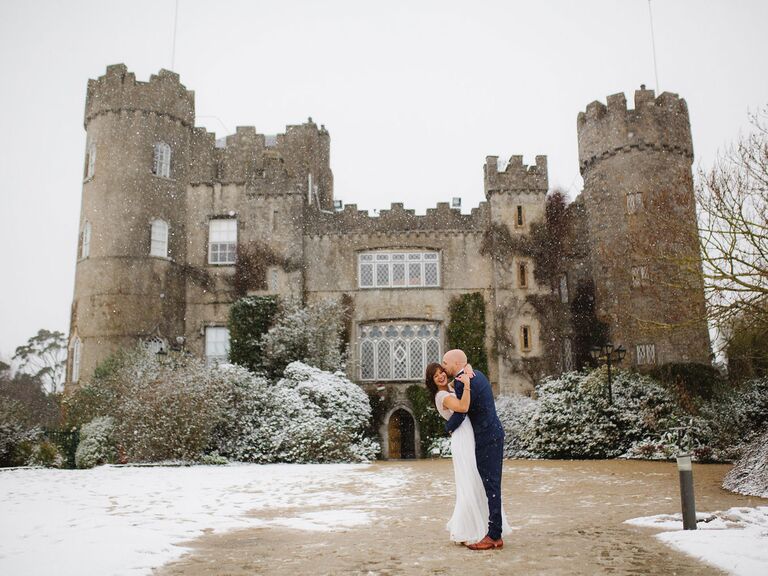 Themed Engagement Photo Ideas
6. A Spot-On Back to the Future Throwback Poster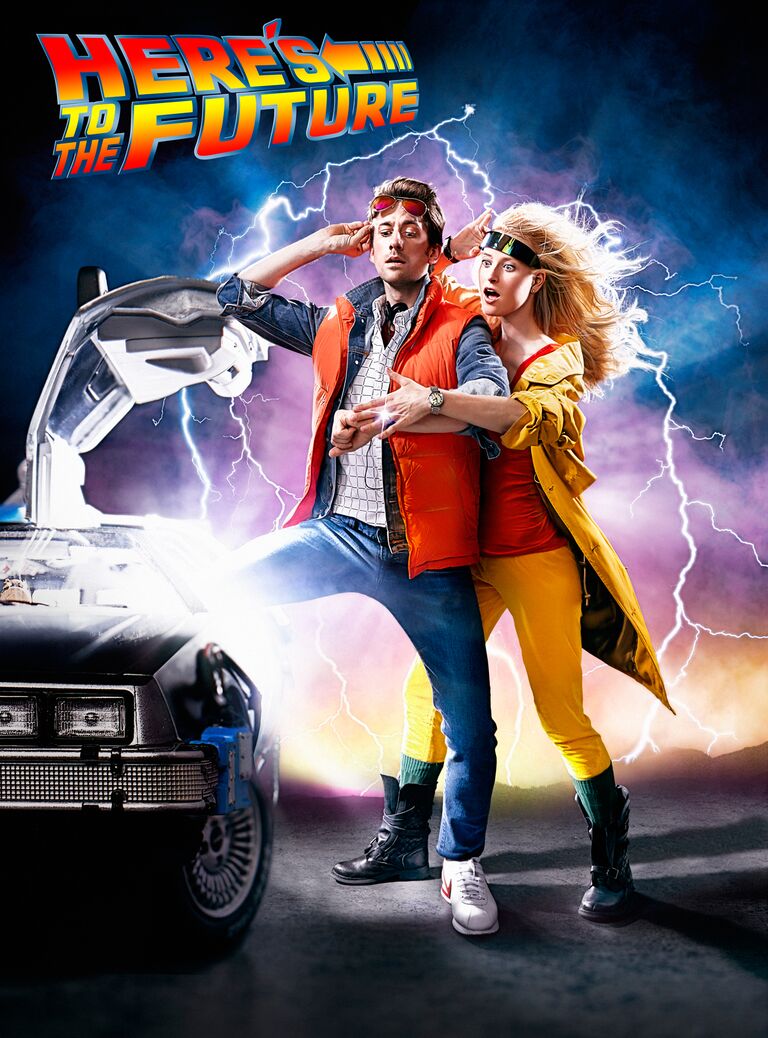 7. A Walking Dead–Inspired Engagement Photo Shoot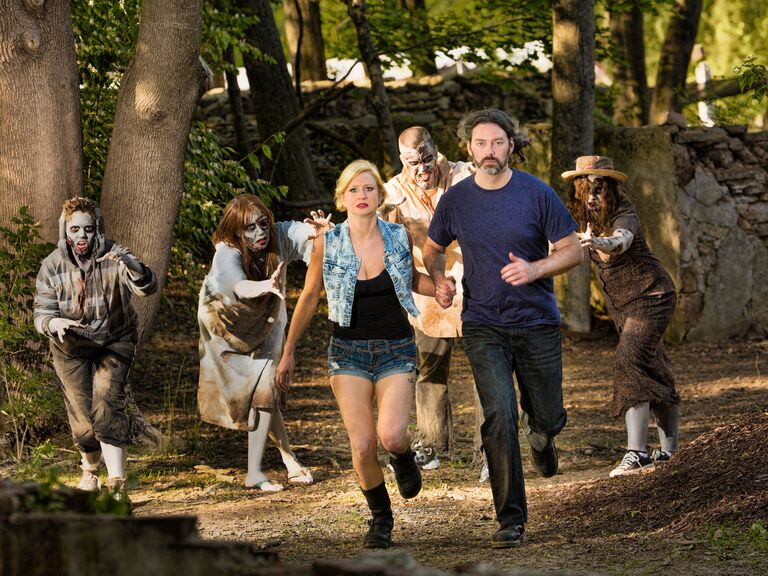 8. A Whimsical Beauty and the Beast–Themed Photo Session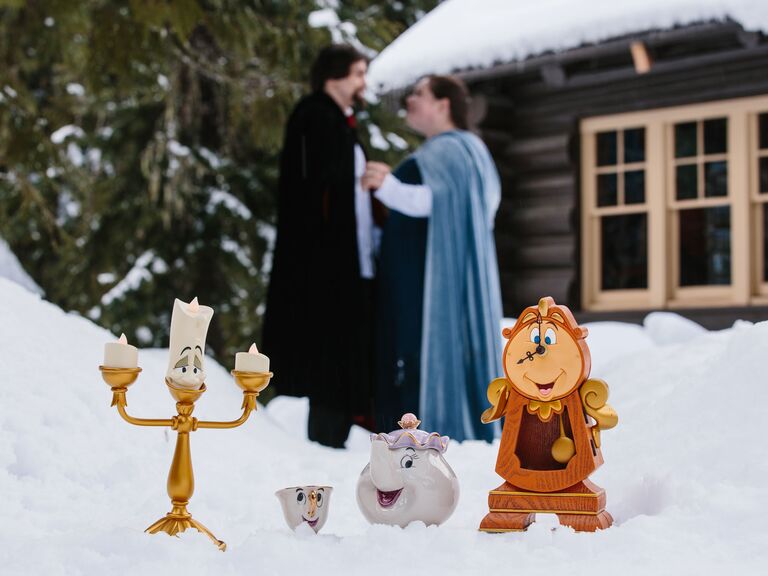 9. A Star Wars–Themed Photo Session With an Epic Lightsaber Battle
10. A Perfect Harry Potter Re-Enactment Photo Shoot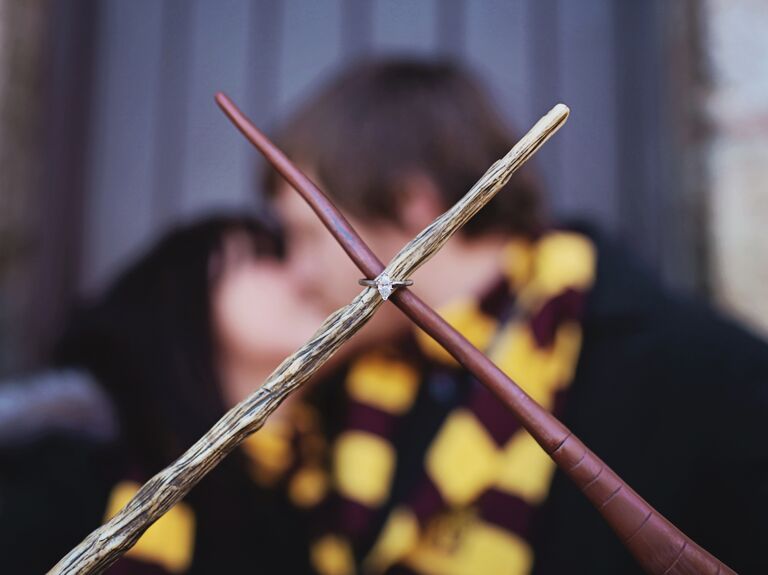 Food Engagement Photo Ideas
11. A Hilarious Burger-Centric Engagement Session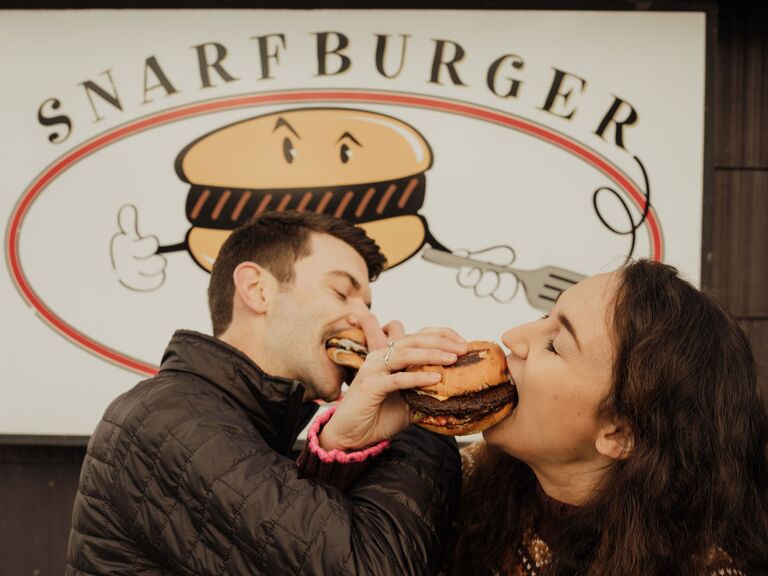 12. A Sunny, Picnic Engagement Photo Shoot (With Lots of Wine and Cheese)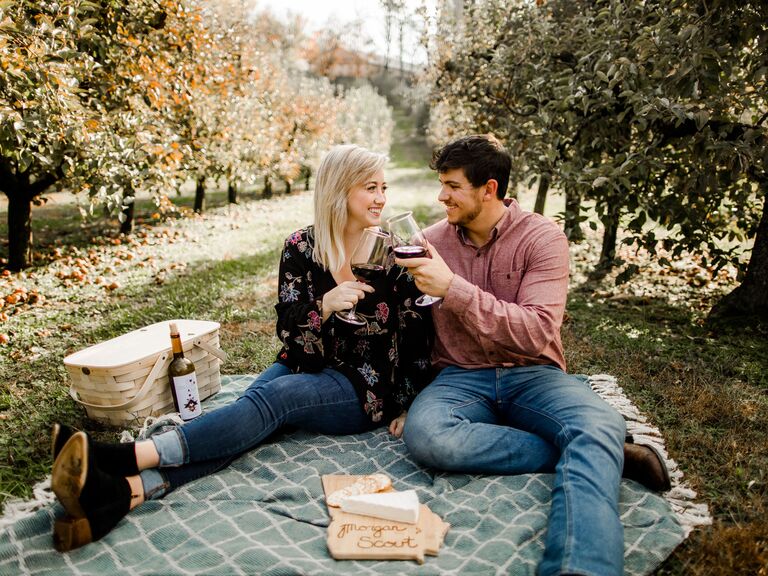 13. A Relaxed, Restaurant Engagement Picture Featuring Dim Sum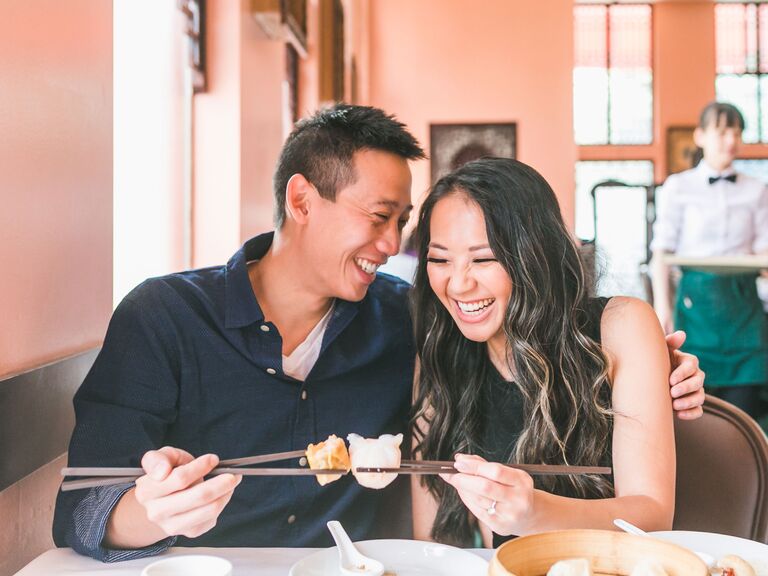 14. A Laughter- and Pizza-Filled Engagement Photo Picnic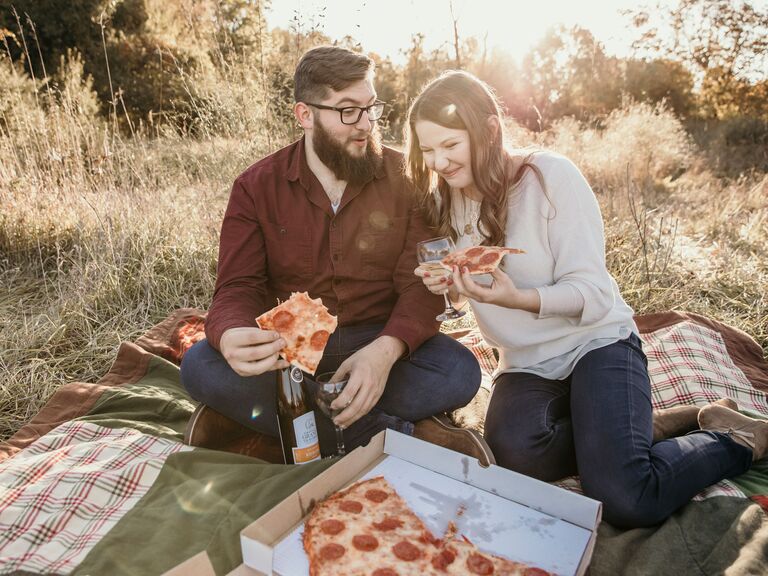 Fun Engagement Photo Ideas
15. A Cheerful Engagement Shoot With a Colorful Smoke Bomb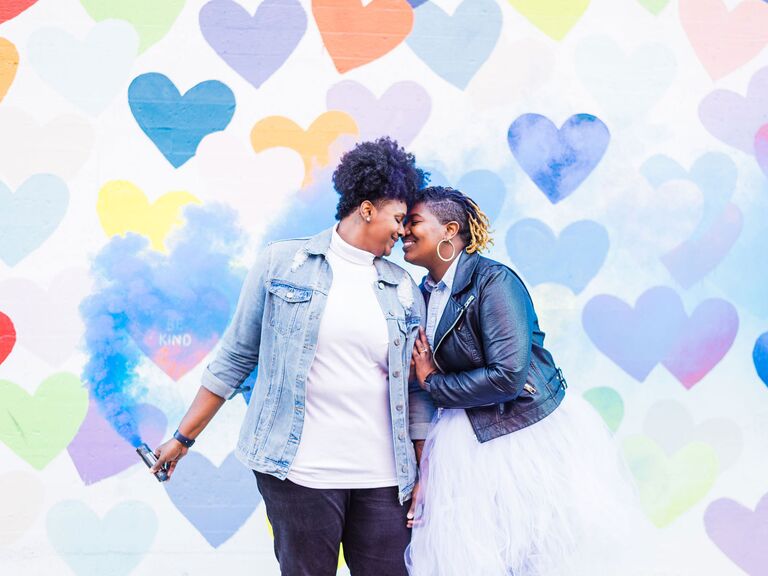 16. An Impressive Outdoor Yoga Engagement Session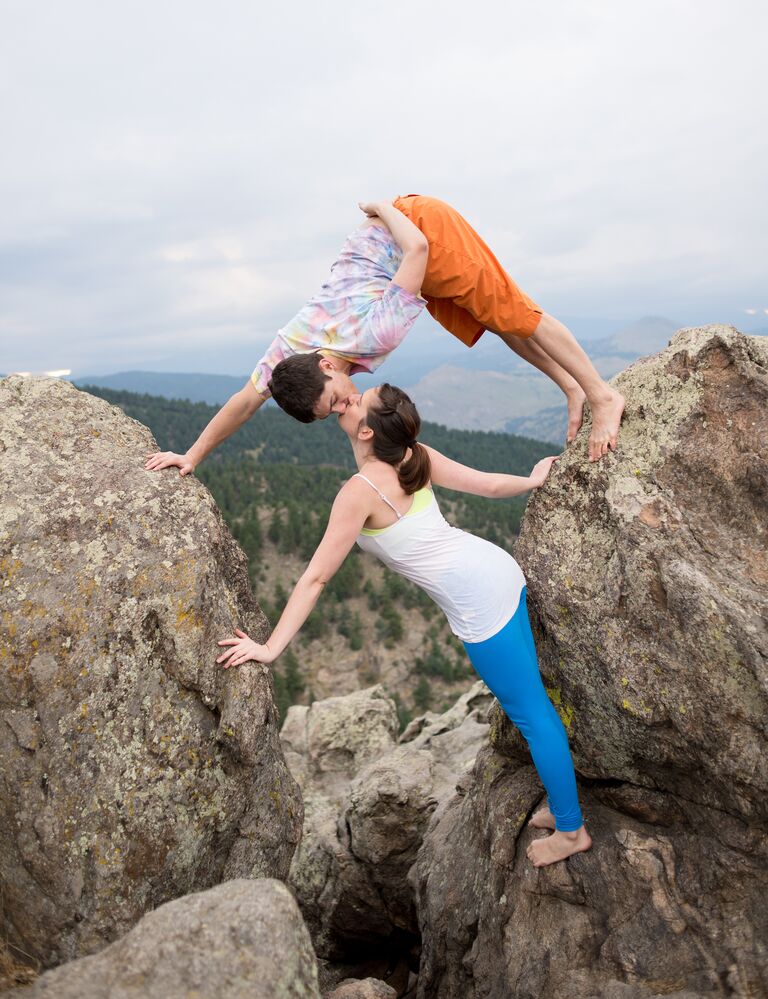 17. A Playful Arcade Engagement Session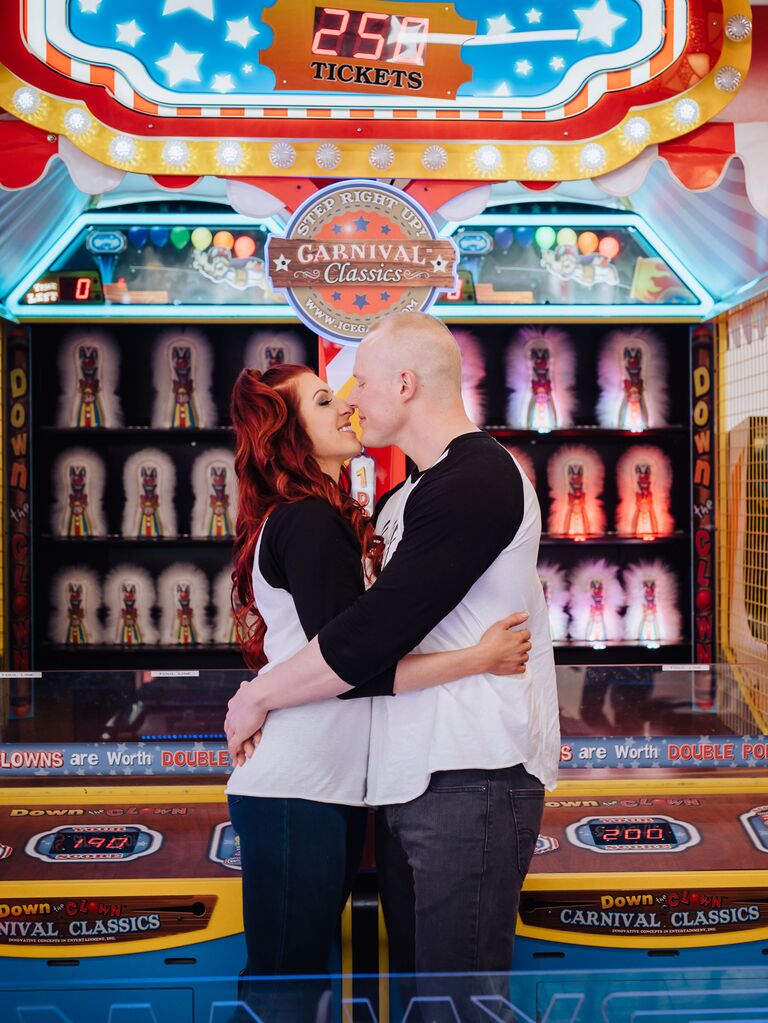 18. A Sporty Engagement Photo Shoot at the Gym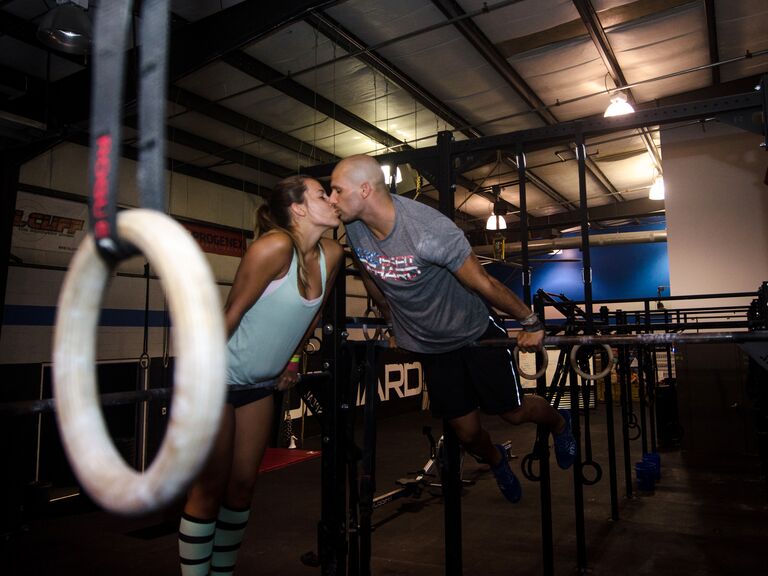 19. A Quirky Engagement Photo Shoot in a Record Store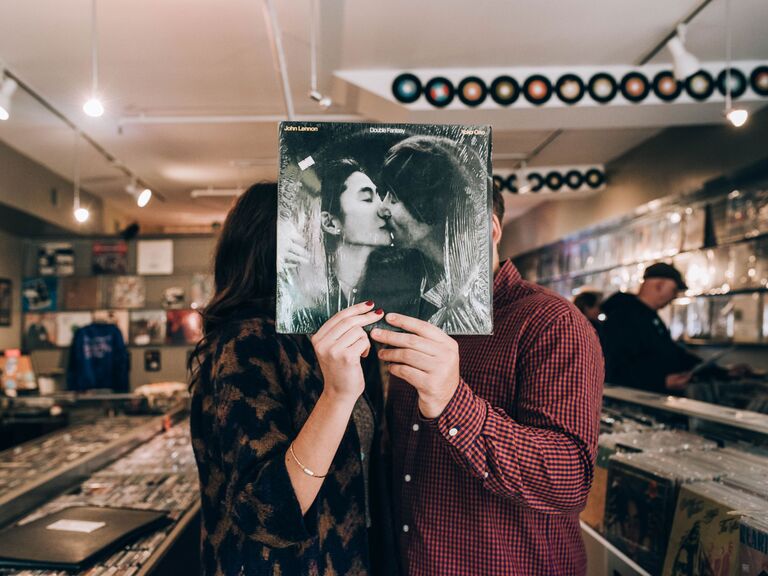 Outdoor Engagement Photo Ideas
20. An Outdoor Winter Wonderland Enagement Photo Shoot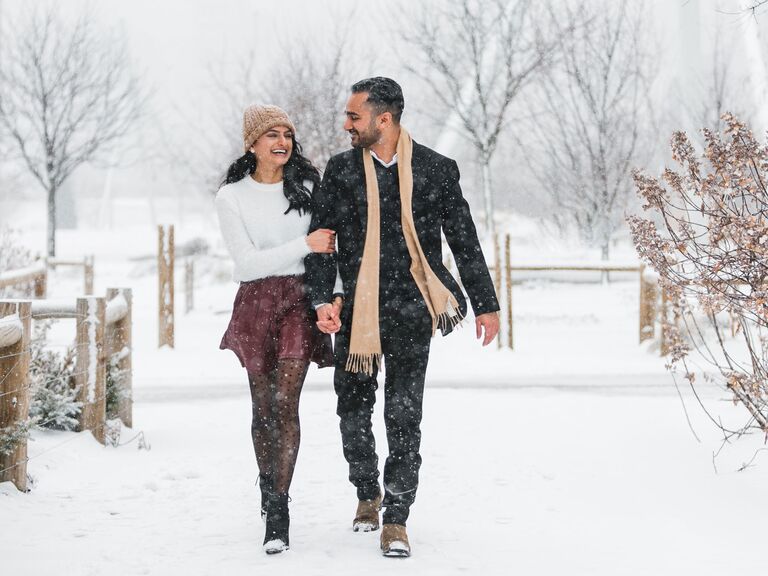 21. A Rustic Engagement Series on an Arizona Ranch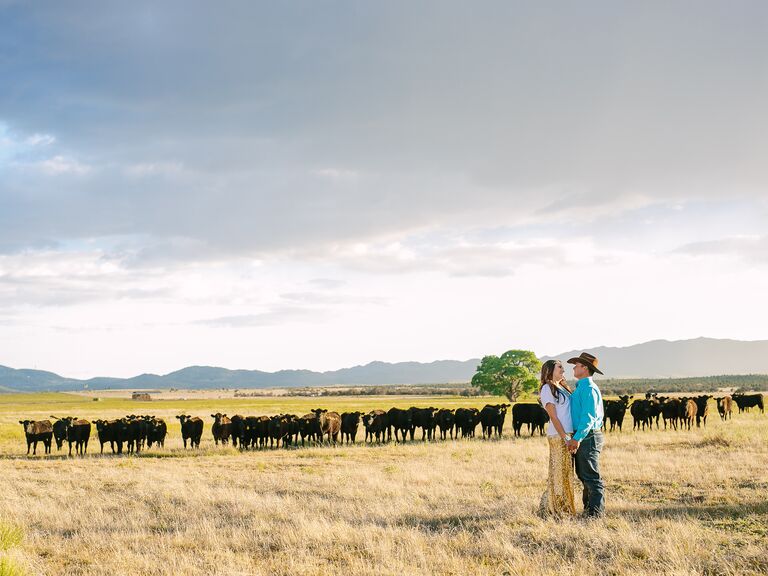 22. A Low-Key Engagement Shoot by the Lincoln Memorial in Washington, DC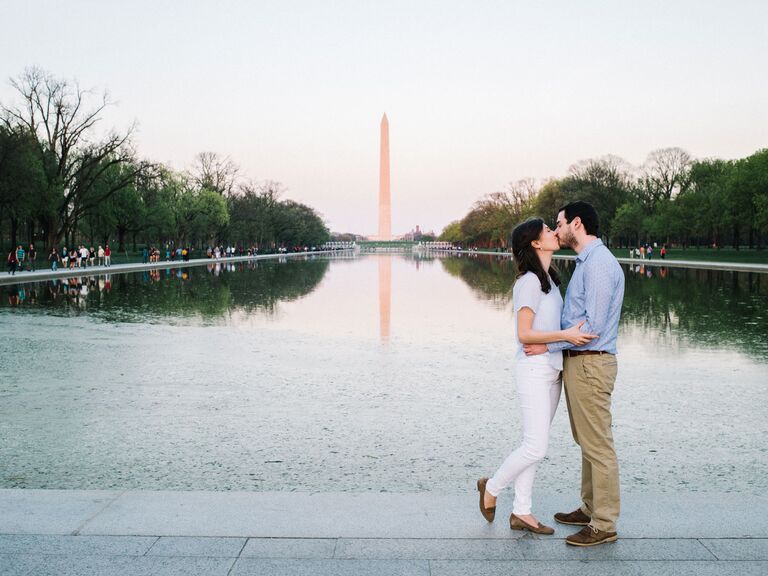 23. A Peaceful, Romantic Lake Engagement Shoot (Giving Off Serious Nicholas Sparks Vibes)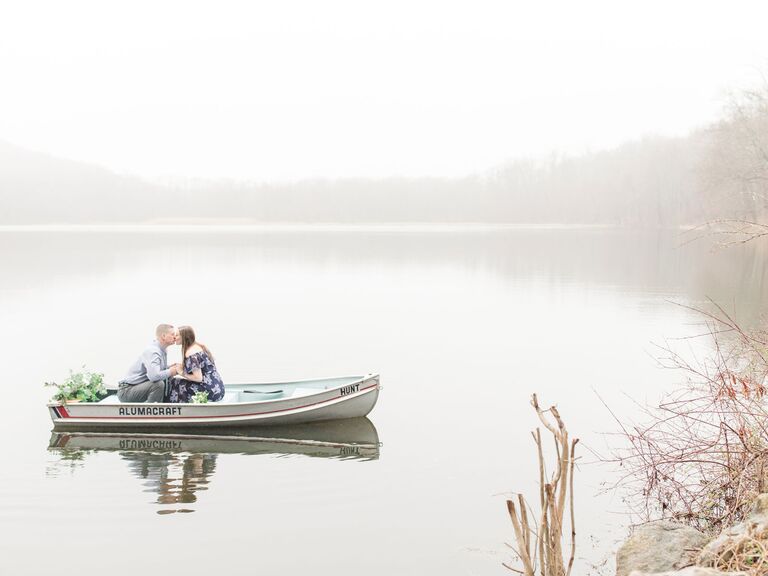 24. A Rainy, Blustery (and Totally Romantic) Outdoor Engagement Photo Shoot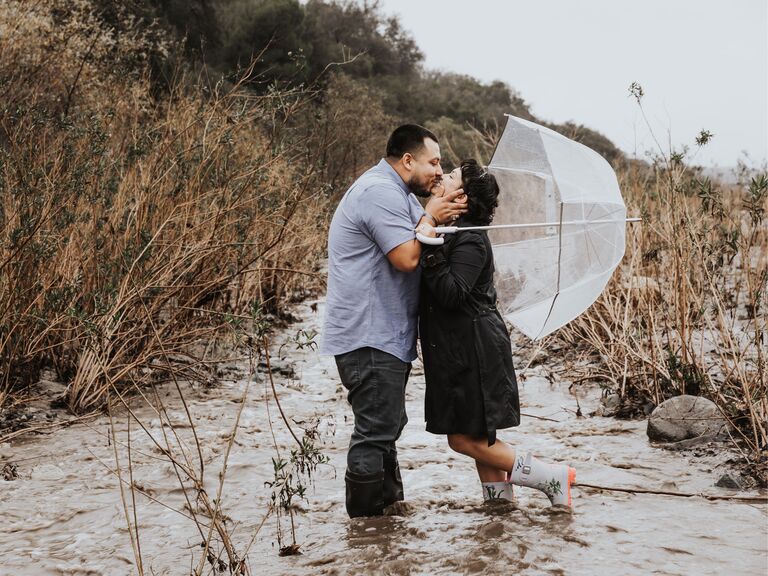 Unique and Personal Engagement Photos
25. A Sweet Engagement Photo Shoot at an Airbase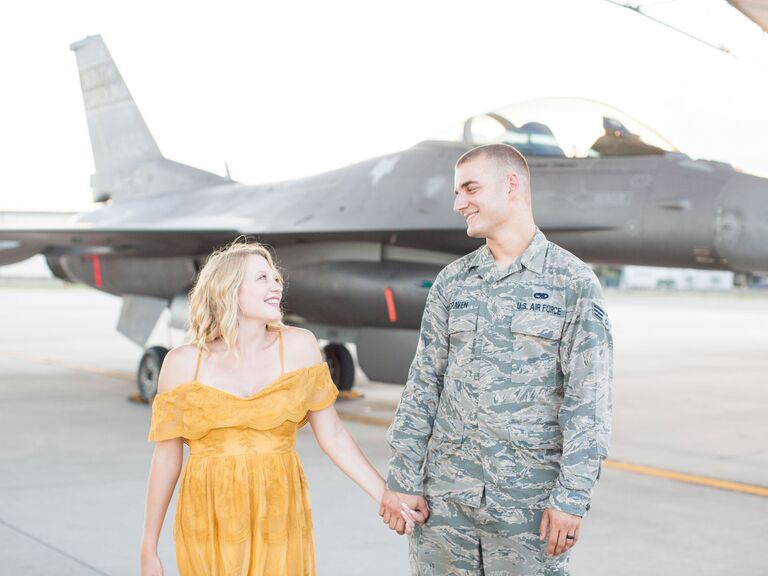 26. A Romantic Fire Station Engagement Session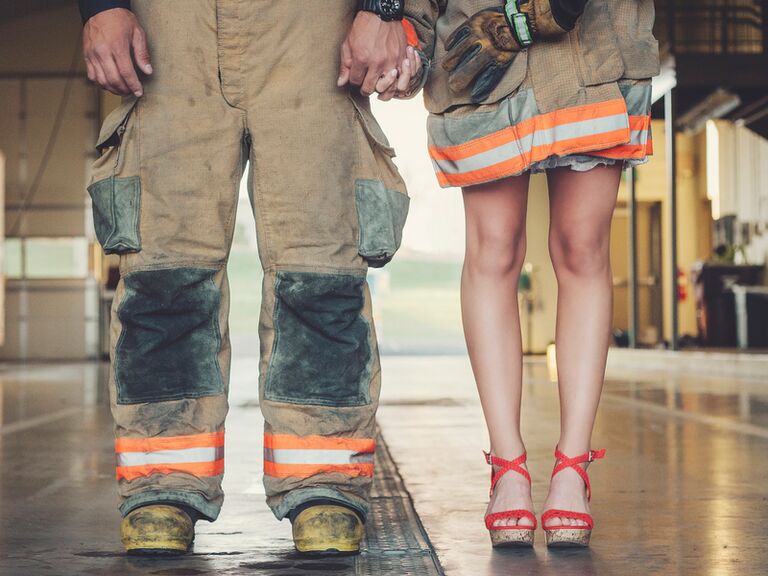 27. An Intimate, Relaxed Engagement Session at Home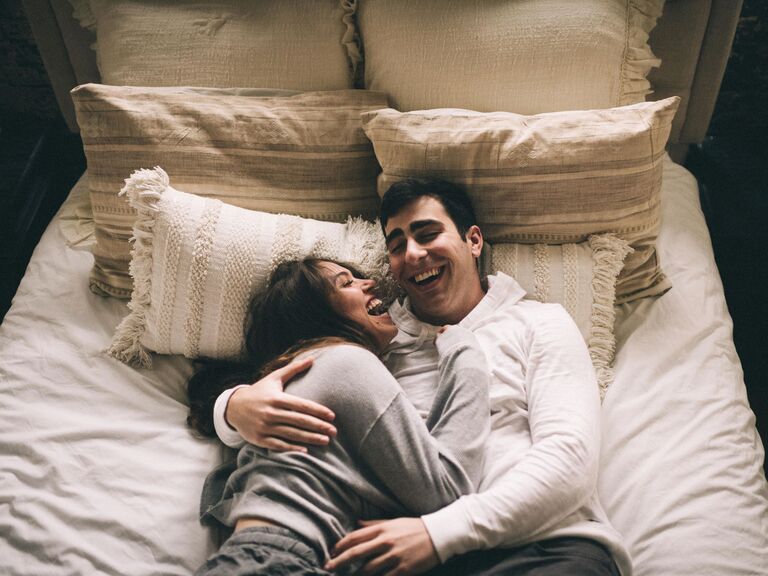 28. A Candid, At-Home Engagement Photo Shoot With Harry Potter Board Games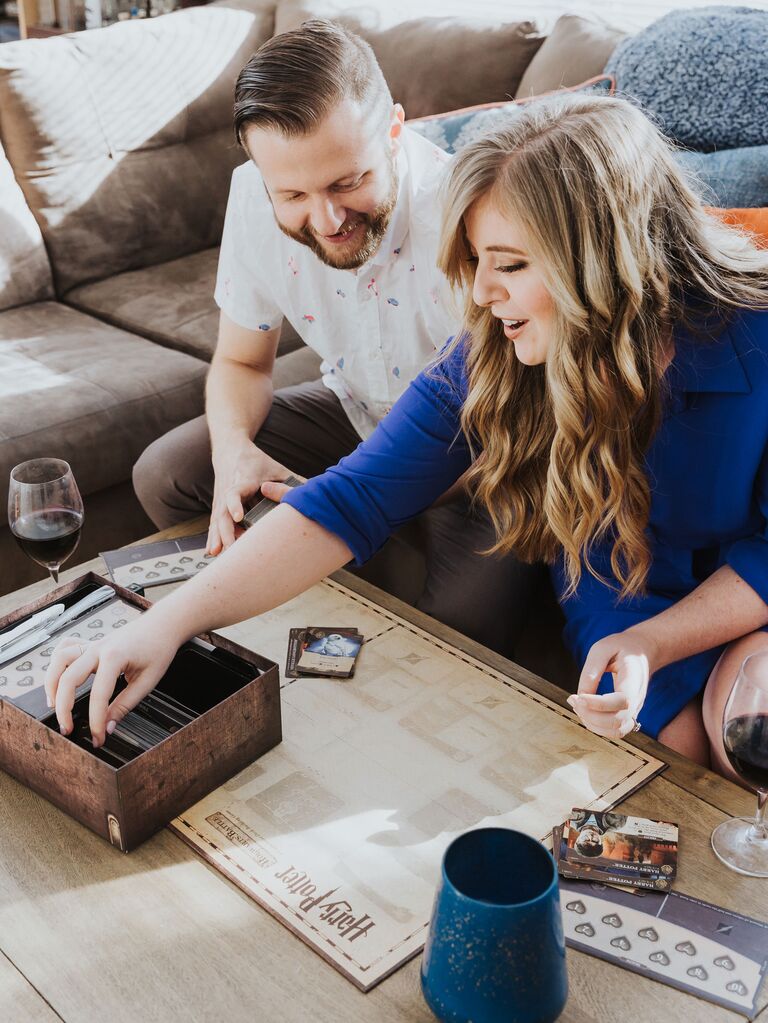 29. A Baseball Stadium Engagement Session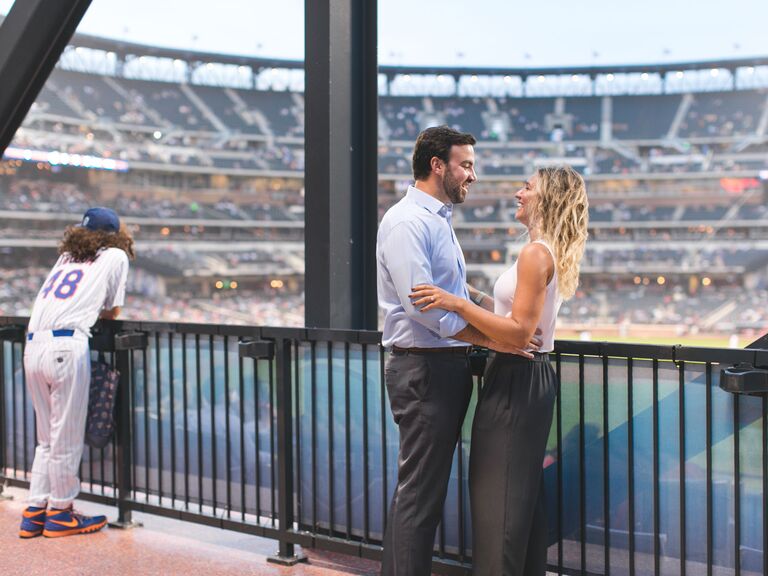 30. A Celeb-Worthy Airport Engagement Photo
Disclosure: This post contains affiliate links, some of which may be sponsored by paying vendors.​​