Our Favorite Colorado Love Stories
Six couples share the sweet stories that led them to "I do."

Rebecca & Emily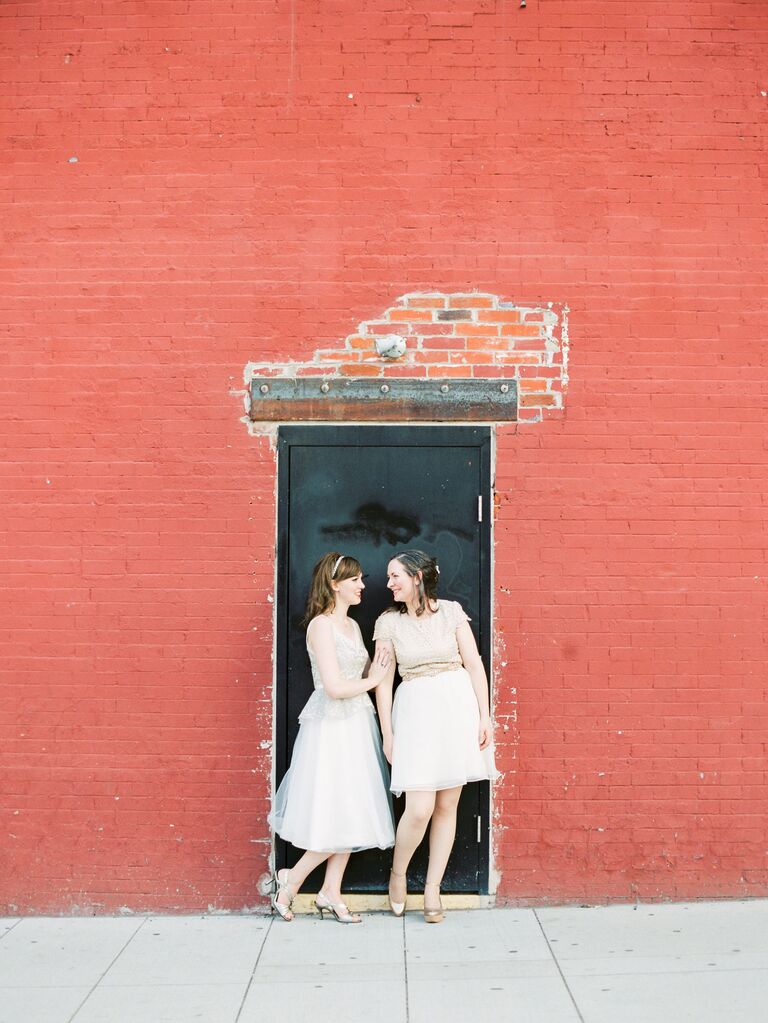 To celebrate Emily's college graduation, Rebecca planned a trip to Disney World. "My gut immediately told me, 'This is it! You're going to come back with a ring!'" says Emily. Unfortunately, just before the end of the semester Emily had emergency surgery and they had to postpone the trip. "I broke down into tears—I thought she wasn't going to propose anymore, which in hindsight was a silly notion." she says. A few months later they finally made it to Disney World, and Rebecca put her original plan back into motion. On their first night, during dinner at Cinderella's Castle, the server handed Emily an engagement ring inside a glass slipper. "Before she even asked the question, I just started shouting, 'Yes! Yes! I say yes!'" she recalls.
Mandy & Bryce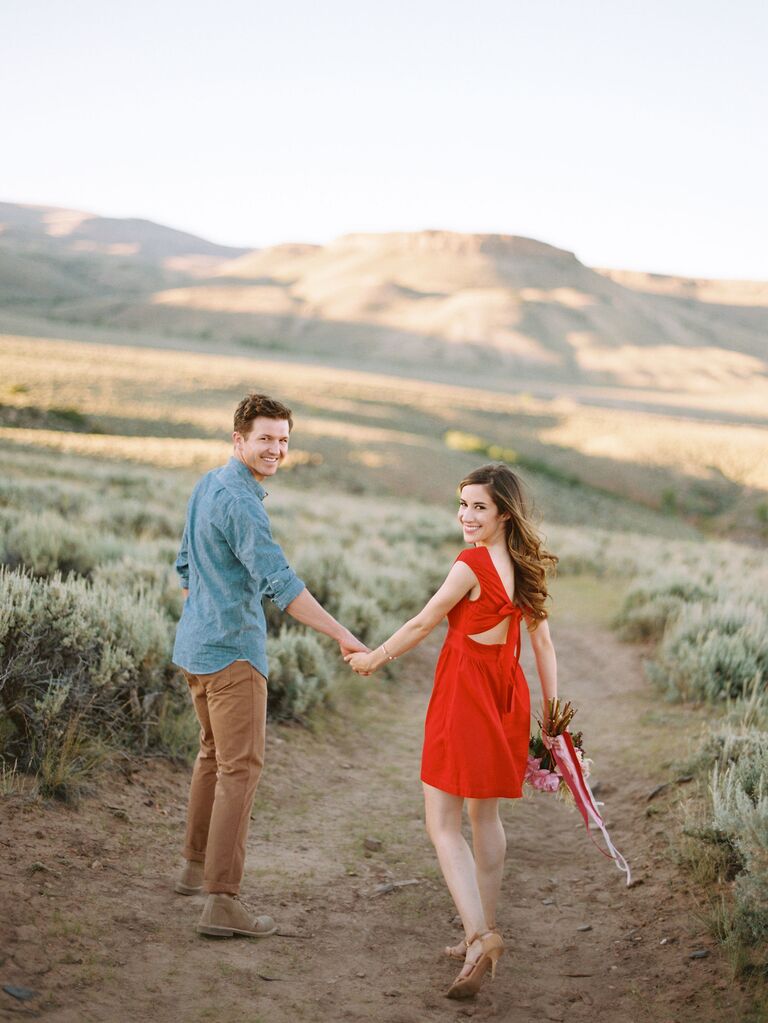 It was two days after Christmas, and Mandy and Bryce were vacationing with her family in Vail. One night on their way to dinner, Bryce mentioned a beautiful chapel he wanted to check out beforehand. "I was a little annoyed and confused, but agreed to stop and look at it with him," says Mandy. "The snow was so deep and it was freezing outside—so naturally, I started to complain!" After checking out the chapel they walked a little further to a bridge over the Eagle River. "The bridge was covered in garlands and candles. I knew something was up, but I kept thinking that someone else had just decided to decorate it for Christmas!" she says. They walked halfway across the bridge when Bryce stopped her and grabbed her hands. "With tears in his eyes, he recapped our love story and how having me as a wife would make him a better man," says Mandy. Then he got down one knee, asked her to marry him and pulled out the most beautiful oval diamond engagement ring. "Of course I said yes!" she says. The ring: Jay Feder Jewelers
Avery & Will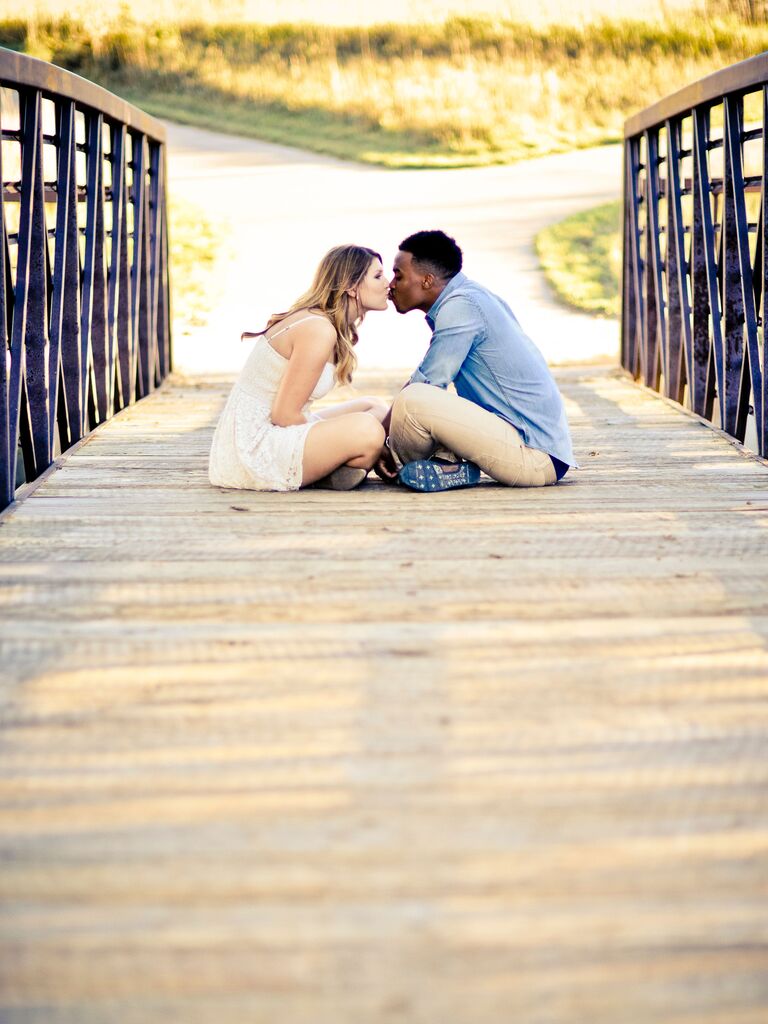 Avery thought she was on her way to a belated Mother's Day dinner (even her sister was in town) with Will, but when they got to the restaurant Will let her to a private room filled with people. "Several people were standing there with their backs towards us—I didn't know who any of them were," says Avery. Slightly confused, she watched as Will got on one knee. Then, all at once everyone (who turned out to be their family and friends) turned around and revealed that they were all wearing white shirts, each with a single letter on them, that spelled out "Will You Marry Me?" The ring: Jared The Galleria Of Jewelry
Daffodil & Edward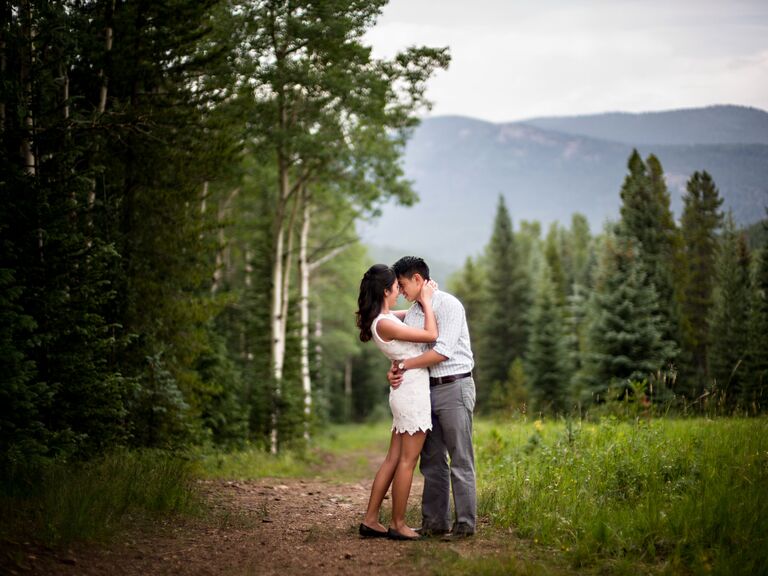 One day Edward brought Daffodil to a park in Singapore called the Marina Barrage—the spot where on one of their first dates they spontaneously decided to run through the fountains together, and more importantly where they first said "I love you." Intending to propose, Edward was horrified to find it closed for a celebration. With his plan down the drain, he decided to go ahead and propose anyway, and suggested they take a walk. It had just rained so they couldn't even sit on a bench! As they were walking, he handed her a Kinder Surprise with a Lego figurine inside. After some disappointment and confusion, Daffodil slowly realized that the Lego man was actually a miniature version of Edward—even down to the clothes he was wearing—holding a Lego ring. "I think what made it special was that it wasn't a special day, it wasn't a special spot and that nothing went according to plan!" says Edward. In retrospect, that's what it's all about—the normal days, not the special ones." The ring: Tiffany & Co.
Abbie & Andy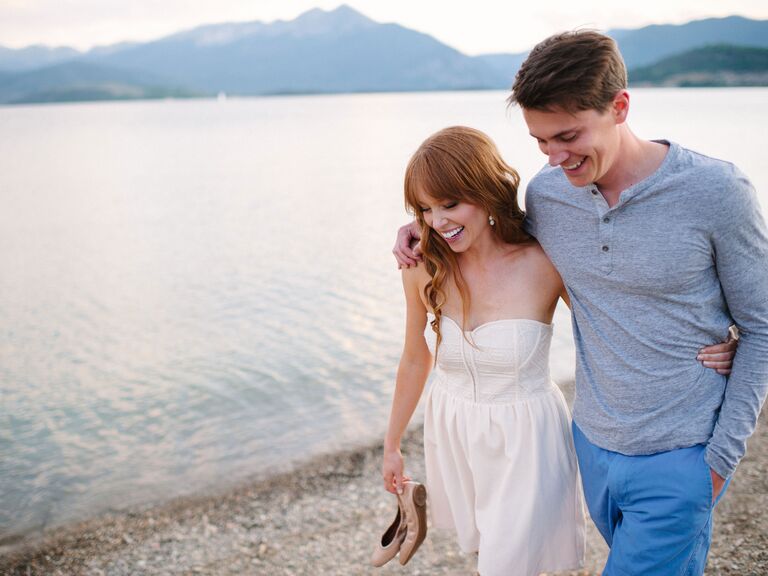 Andy proposed at 6:30am on a catamaran in the Caribbean Sea—where they had gone to learn how to scuba dive. "There was no cell phone or email service, so we had the rest of the day to sail, relax, be engaged and in love," says Abbie. "Also a plus: he didn't drop the ring into the ocean!" The ring: Mark's Diamonds, Denver
Beth & Matt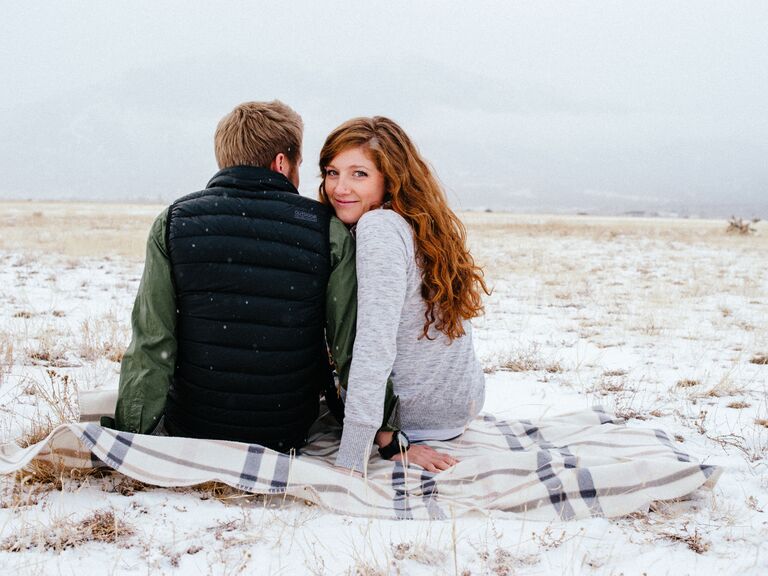 Matt told Beth he was taking her on a date but wouldn't tell her what his plans were. "He seemed really anxious at church that morning, which he still denies, but the man was praying with his head in his hands, and had serious pit sweat!" she says. After church, Matt turned the car north and headed to Twin Lakes. When they got out of the car he asked her to walk along the beach for a while so he could set something up. After some time, he came and got her and brought her to the spot where they had their first date where he had made a fire and laid out a blanket. Then he got down on one knee and said "Beth, you know that I love you, will you be my wife?" "It was simple and perfect. I was so happy to say yes," recalls Beth. After they soaked it all in Matt handed her a letter. "I still pull it out and read it regularly," says Beth. "It goes something like this. 'Beth, I knew I wouldn't be able to make a fancy speech today, but I want you to know, and hear why I want to be with you…'" The Ring: Shane & Co.