See Dana Harel Wedding Dresses From Bridal Fashion Week
Here's the designer's latest collection to hit the bridal runways.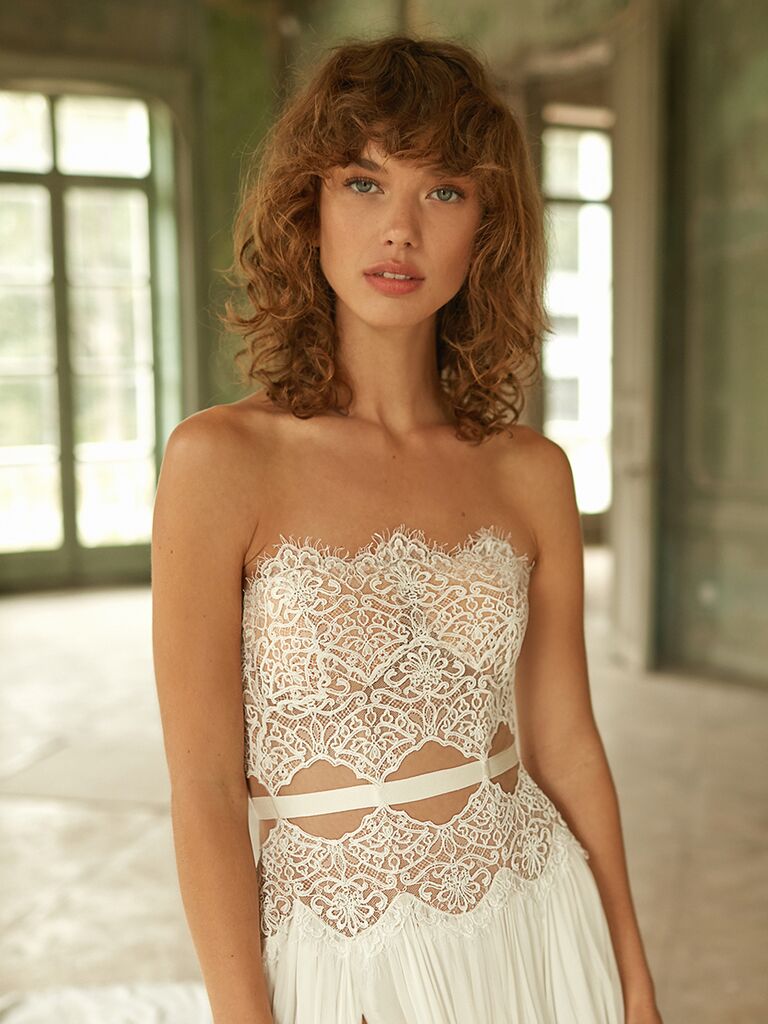 Calling all cool-girl brides: Up-and-coming wedding dress designer Dana Harel is one you're going to want to watch. Harel's wedding dresses are a contemporary dream, with a collection that mixes both minimal and glam styles so there's a dress for every fashion-forward bride out there. Harel is consistently pushing boundaries in bridal, and we are here. for. it.
Dana Harel's Fall 2020 Wedding Dresses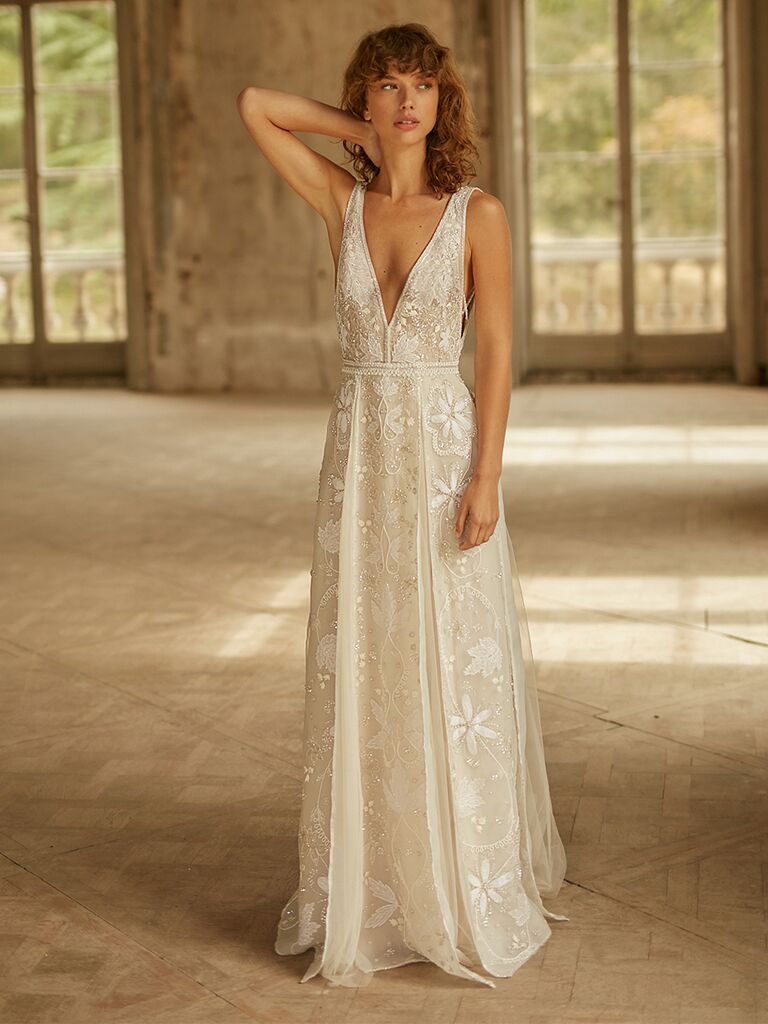 V-neck A-line wedding dress with beading and floral embroidery.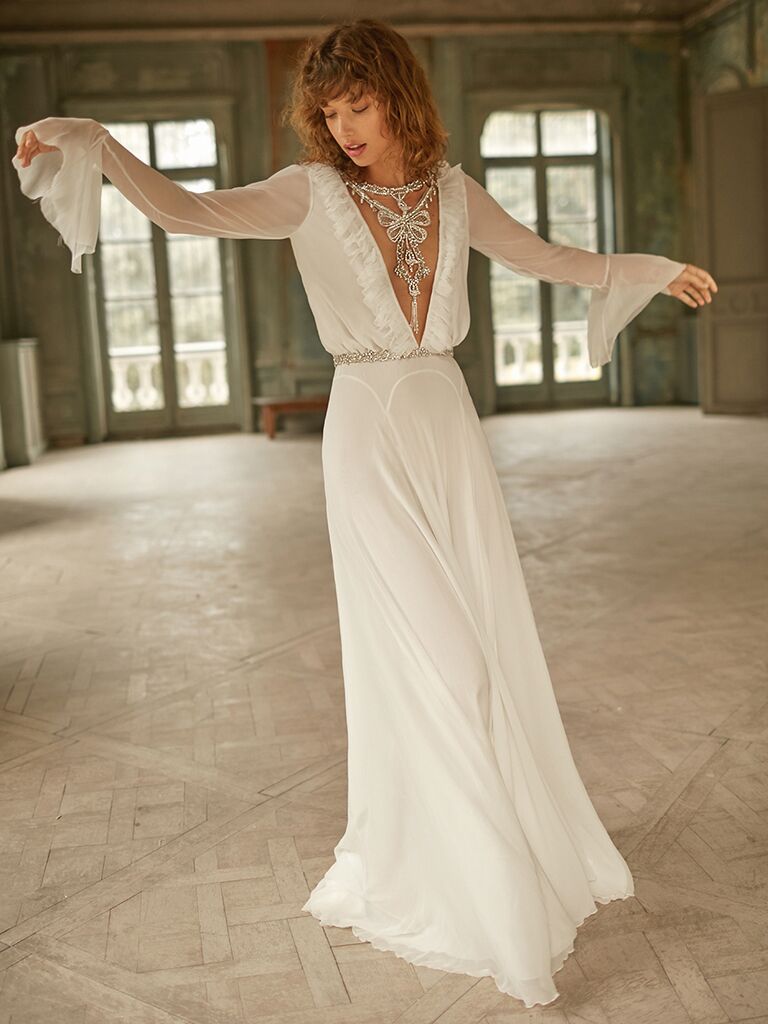 A-line wedding dress with V-neckline, fringe hem and sheer long sleeves.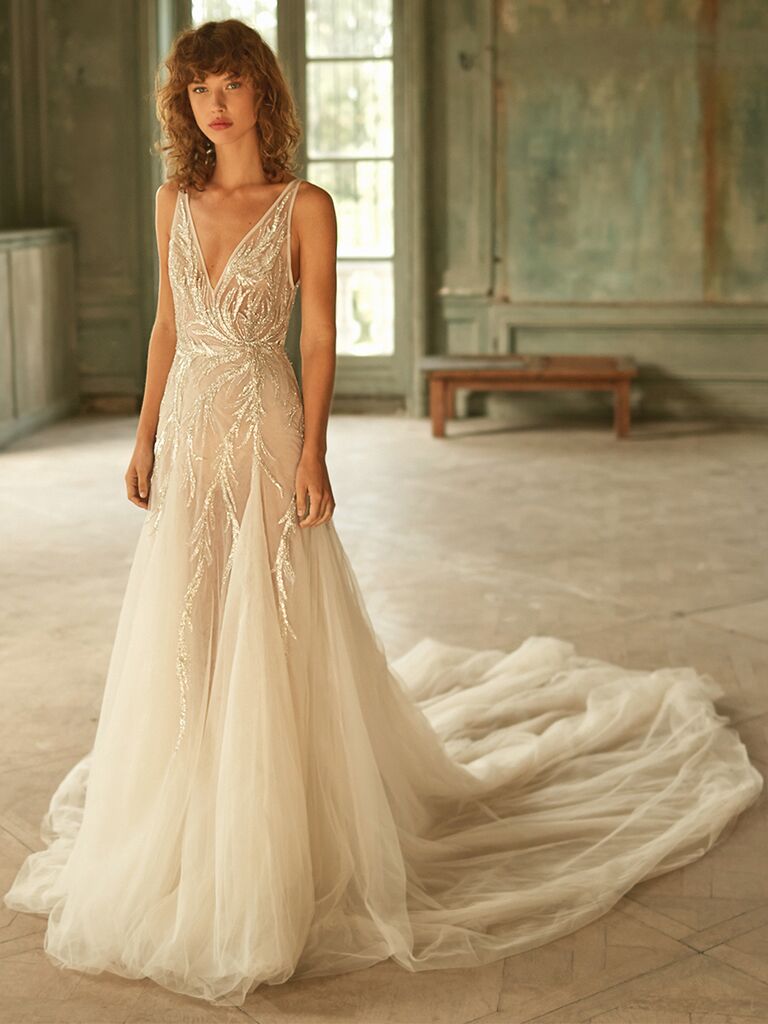 A-line dress with V-neckline, tulle skirt and sequin beading.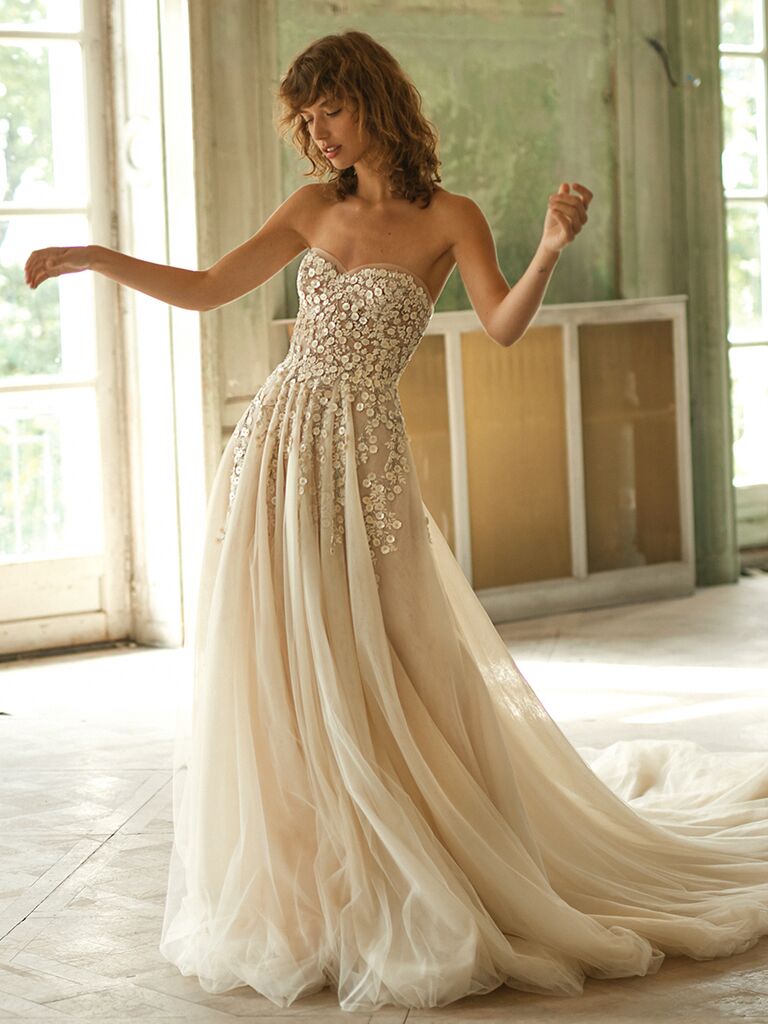 Strapless dress with sweetheart neckline, floral embroidery and tulle skirt.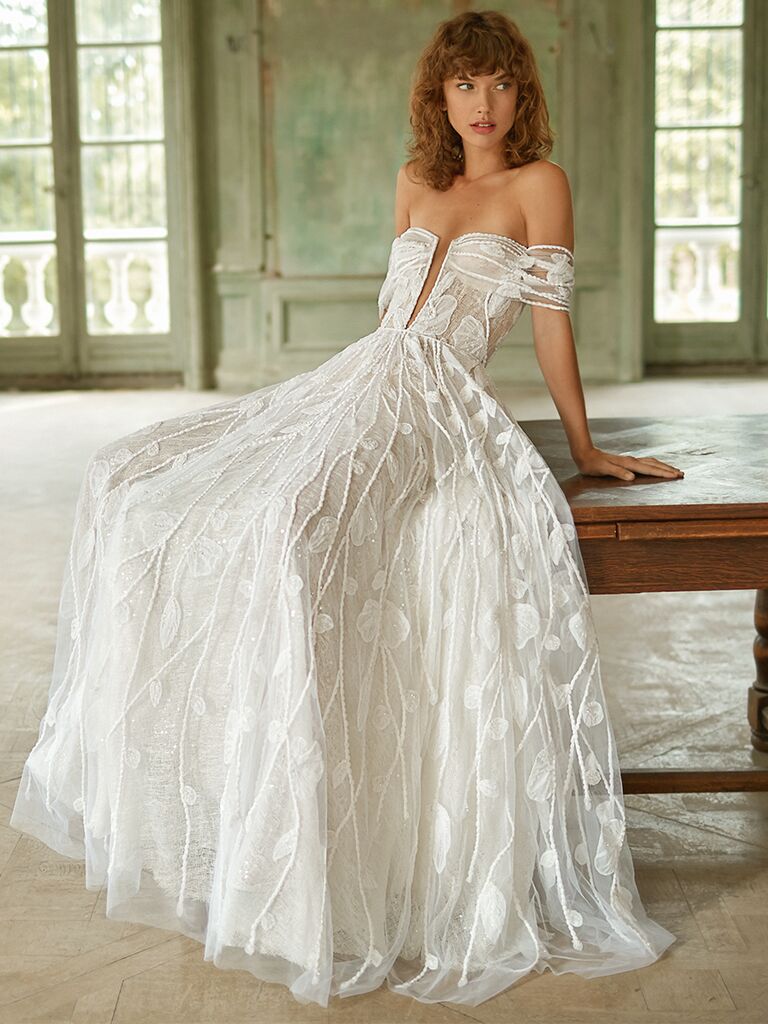 Off-the-shoulder dress with V-neckline and embroidery details.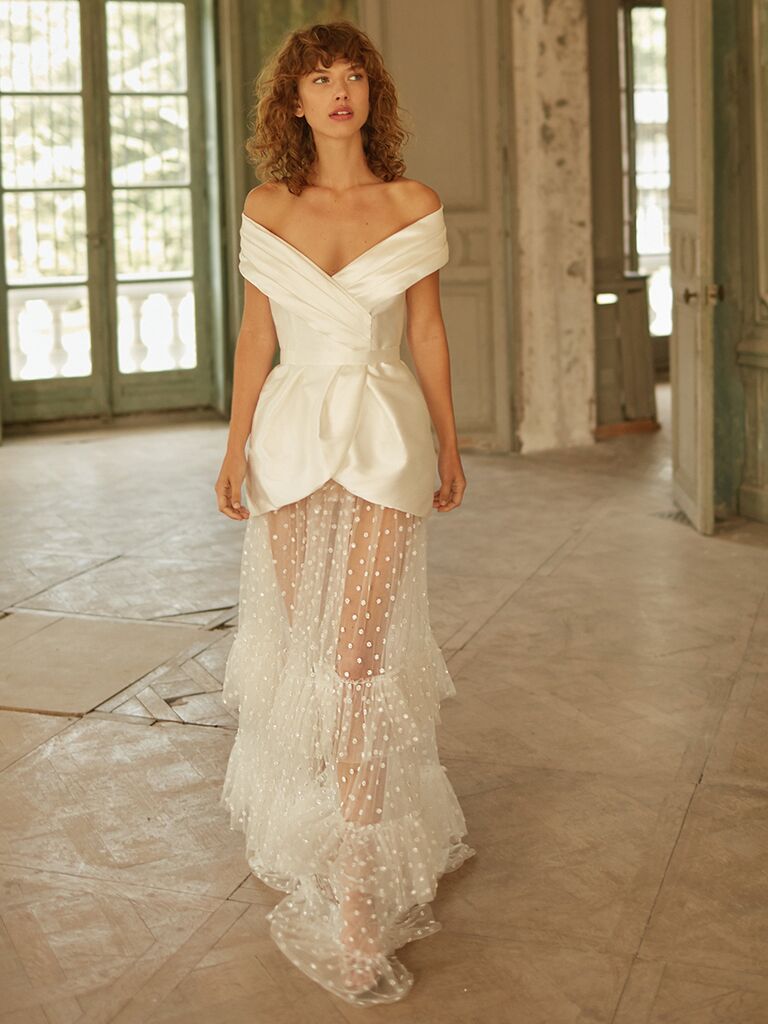 Off-the-shoulder dress with sheer tiered polka dot skirt.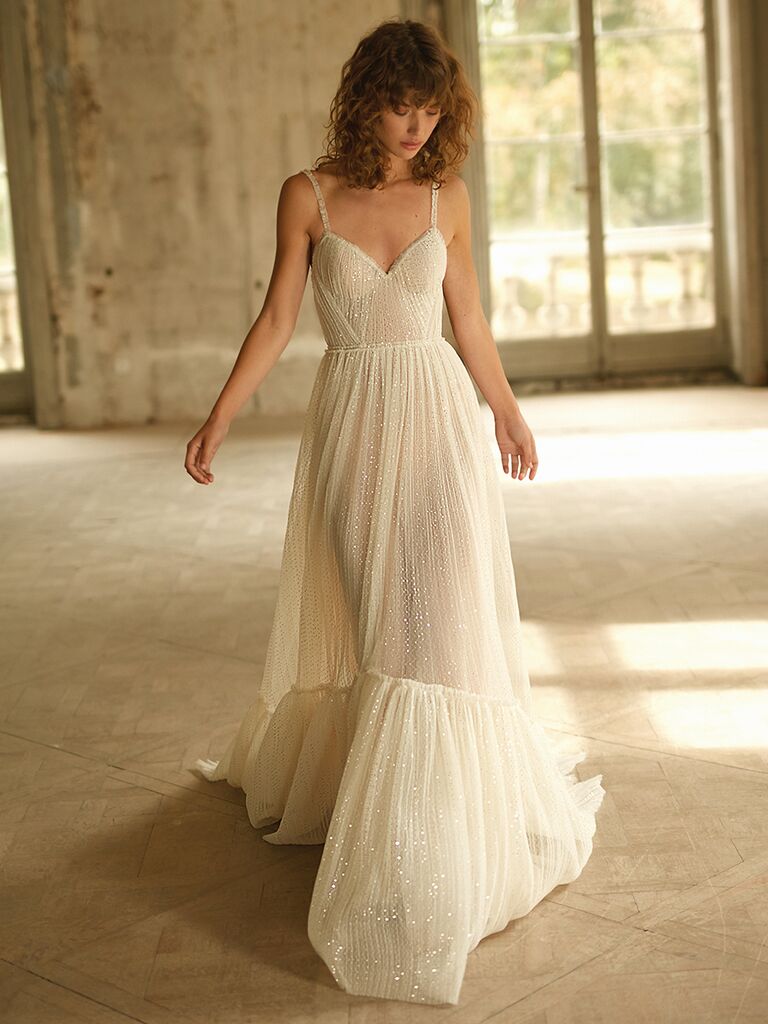 A-line wedding dress with spaghetti straps and sequins.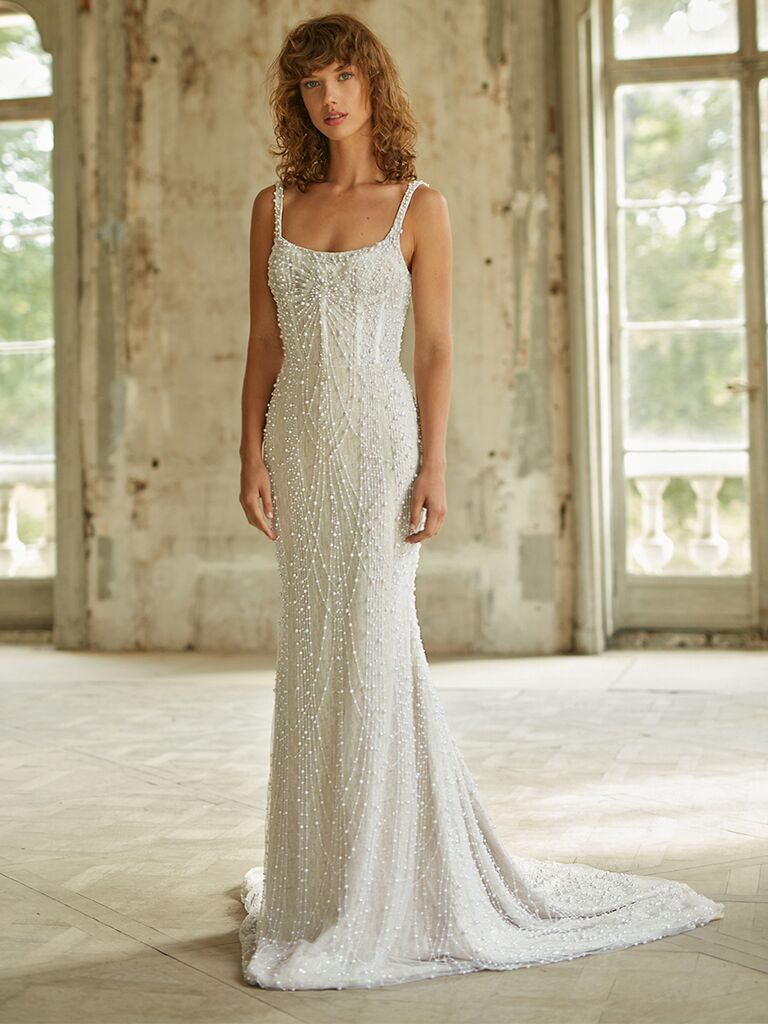 Sheath dress with scoop neckline, spaghetti straps and pearl beading.
Fitted high-neck lace dress with floral embroidery.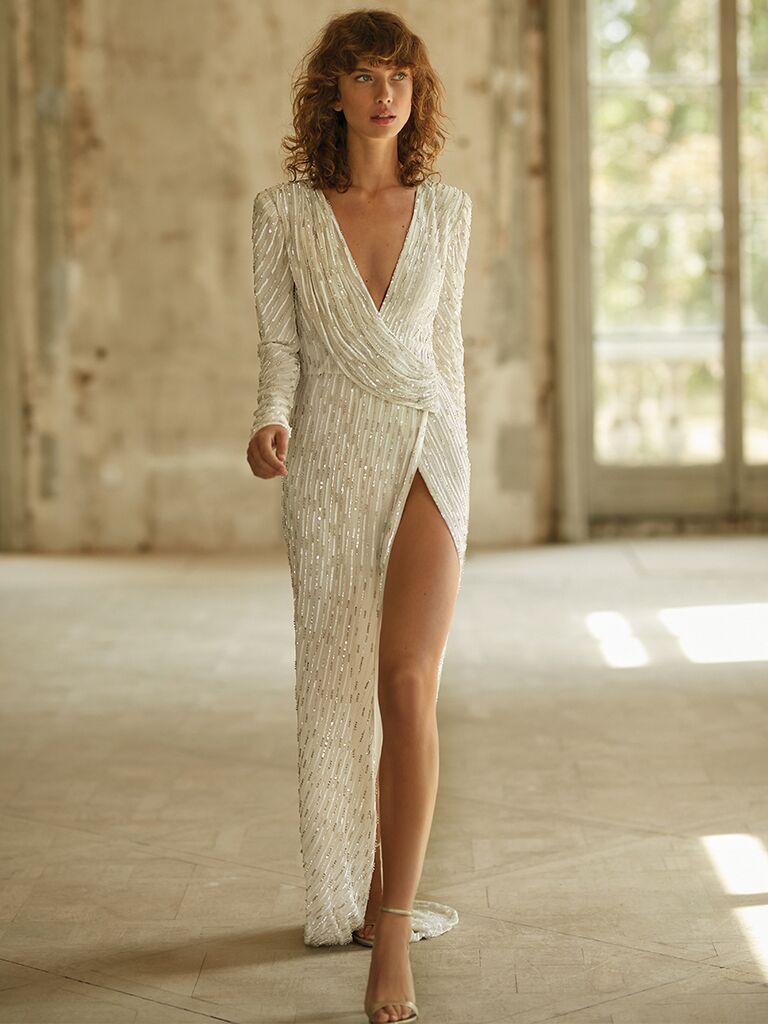 Long sleeve dress with V-neckline, sequin embroidery and high slit.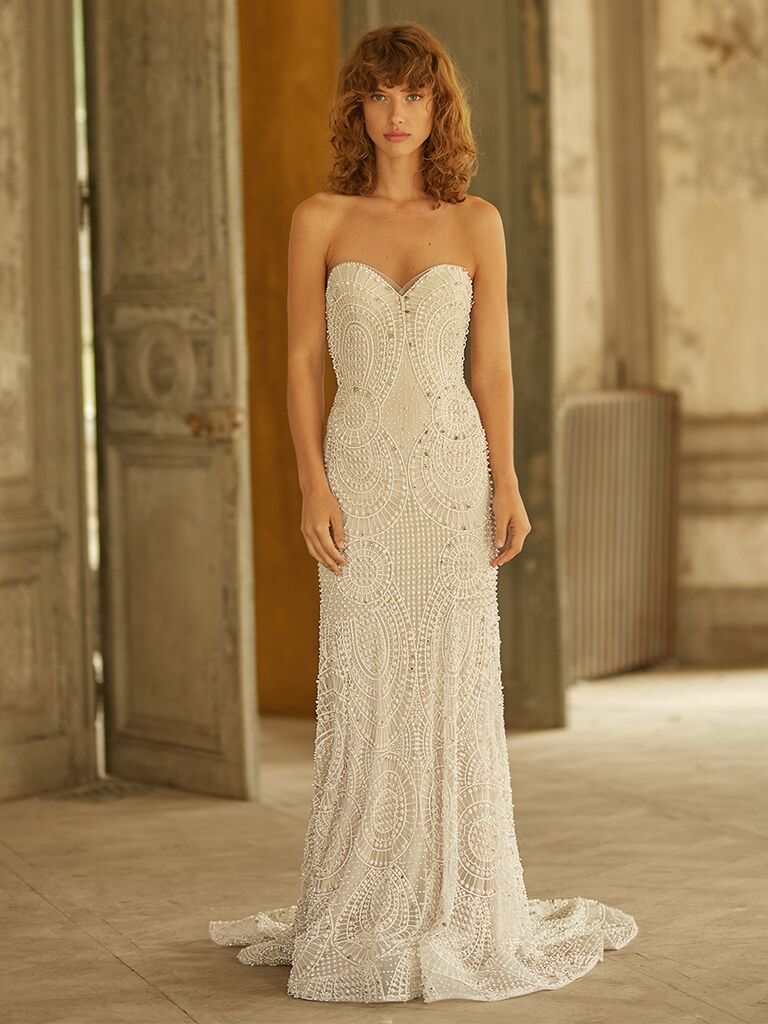 Fitted strapless dress with sweetheart neckline and pearl beading.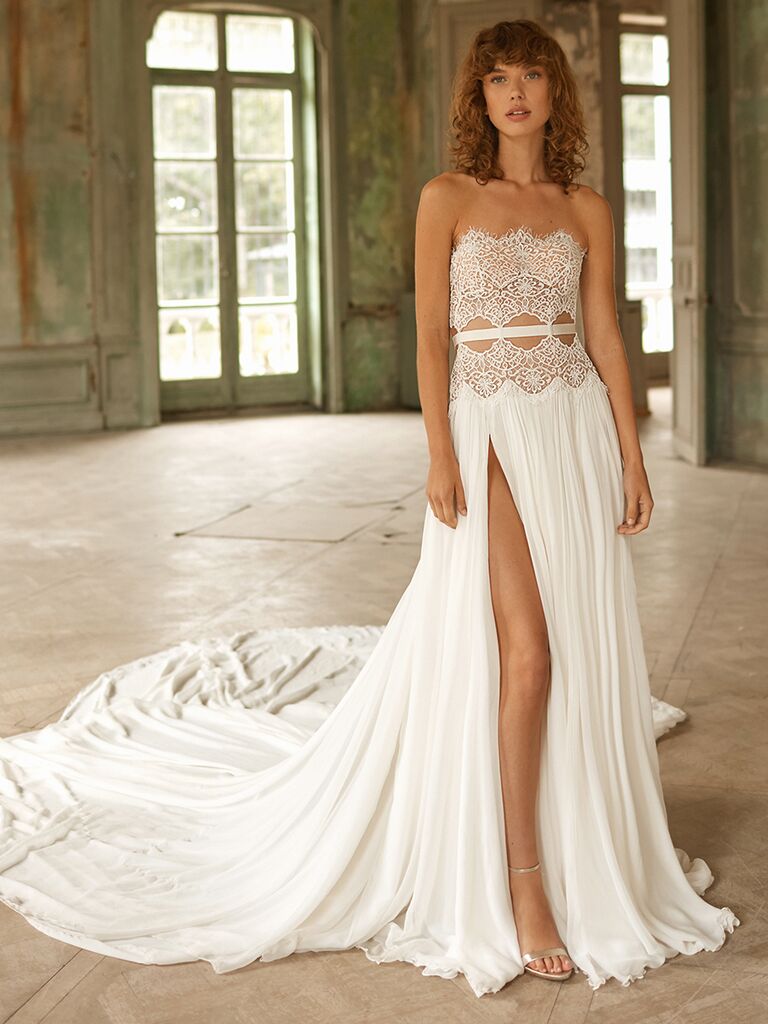 Strapless dress with scallop neckline, lace bodice and high slit.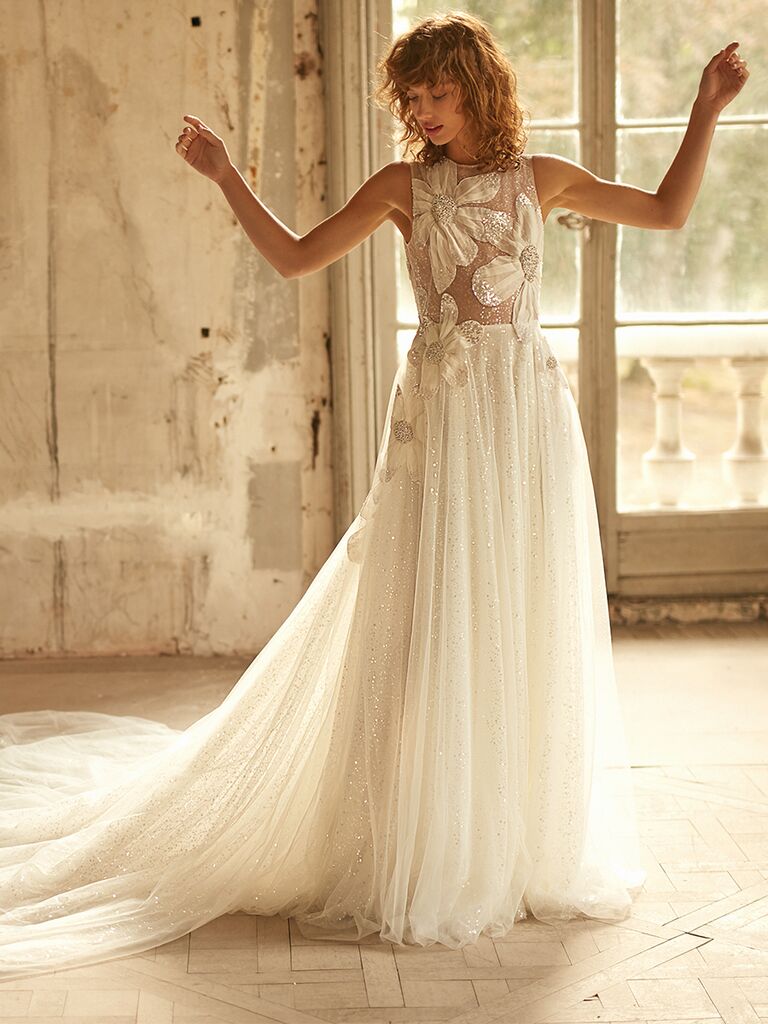 High-neck A-line dress with sheer bodice, floral embroidery and sequin skirt.
Designer Dana Harel's Signature Style
Specializing in ultra-modern looks, Dana Harel's signature style is best described as truly unique—nothing is off limits, and we mean nothing. From zero-embroidery finishes to oversized beaded appliques (as seen in her Spring 2020 collection), Harel's wedding dresses keep her fans on their toes, churning out collection after collection where no two dresses are alike. A common thread is hard to pinpoint, but one thing's for sure: her penchant for luxe satins, unique silhouettes, and intricate beadwork is undeniable.
A Brief History of Wedding Dress Designer Dana Harel
Born and raised in Tel Aviv, Harel is a native Israli. After meeting her life partner at Tel Aviv University while studying Literature and Psychology, Harel received the support she needed to pursue her interest in fashion and soon made the switch to attend Shenkar College of Engineering, Design and Art. Her leap into fashion may seem random, but a love for design is actually in her blood—her exposure to fashion began at a young age, in-part thanks to her grandparents, who owned a clothing manufacturing factory in Germany.
After beginning her training at Shenkar College, Harel quickly realized she needed a little more hands-on experience in fashion and a little less theory. She began working under Israeli designer Lilach Elgrably and designing a small collection of evening gowns on the side. Her gowns would sell at home sales and catch the eye of stylish locals and leading ladies alike, eventually leading her to design her first Dana Harel wedding gown for Israeli actress Yael Polikav's wedding. Harel soon realized Israel's wedding culture was on the rise and directed all her attention to creating effortless bridal ensembles.
Dana Harel Collection History
Harel is known for using only the finest fabrics and top quality embellishments (sourced from the same supplier as Naeem Khan) for her entirely handmade gowns. Her flagship studio is underground, reminiscent of the basement where she launched her career. Much of Harel's work is intentional but not overdone, incorporating just enough design elements to make the looks special, but not overwhelming to the average bride. She begins each design process for her collections by creating a fantasy, imagining an alternate world and then designing dresses that belong within it.
Her debut collection "Morning Star" was intended to convey atmospheric movement through the use of star-like intricate beading. Additional collection names include Day Dream, Wild Flowers, and Secret Garden, all of which represent non-conventional presentations of seemingly ordinary romantic themes. The yet-to-be-named, Fall 2020 collection takes on a more bohemian feel than past collections through the use of flowy silhouettes.
Besides her obviously unique designs, Harel offers another element of personalization that really separates her from other designers. Her unique made-to-order process allows Harel to incorporate distinctive customizations like significant signs and symbols into the embroidery. This innovative approach to personalization makes her luxe gowns truly one-of-a-kind pieces that are sure to become heirlooms for years to come.
Famous Dana Harel Brides
Apart from dressing various Israeli A-listers, Harel has gained popularity in the international market. She has designed wedding gowns and formal outfits for various celebrities including actresses Gina Rodriguez and Adria Arjona. Harel's mainstream popularity skyrocketed after designing two outfits for the wedding of director Quentin Tarantino to Daniella Pick. Other notable personalities that have rocked Harel's designs on their big day include Danielle Synder from Dannijo and Whitney Tingle of popular lifestyle brand, Sakara Life.
Fun Facts about Dana Harel
Harel sees herself in her bridal clientele—they're a little less conventional and are searching for something that's unorthodox yet timeless. Her dream bride to design for would be French actress Melanie Laurent known for her roles in Now You See Me and Inglorious Bastards.
Dana Harel Previous Wedding Dress Collections
Dana Harel Spring 2020 Collection
See every dress from Dana Harel's Spring 2020 line below.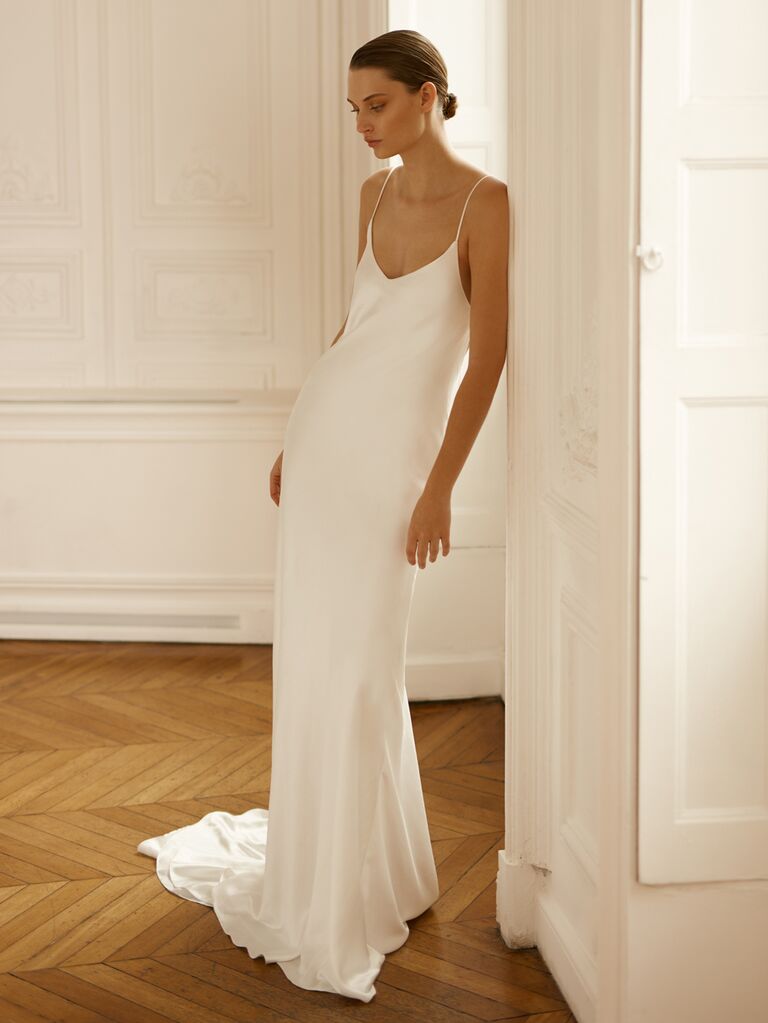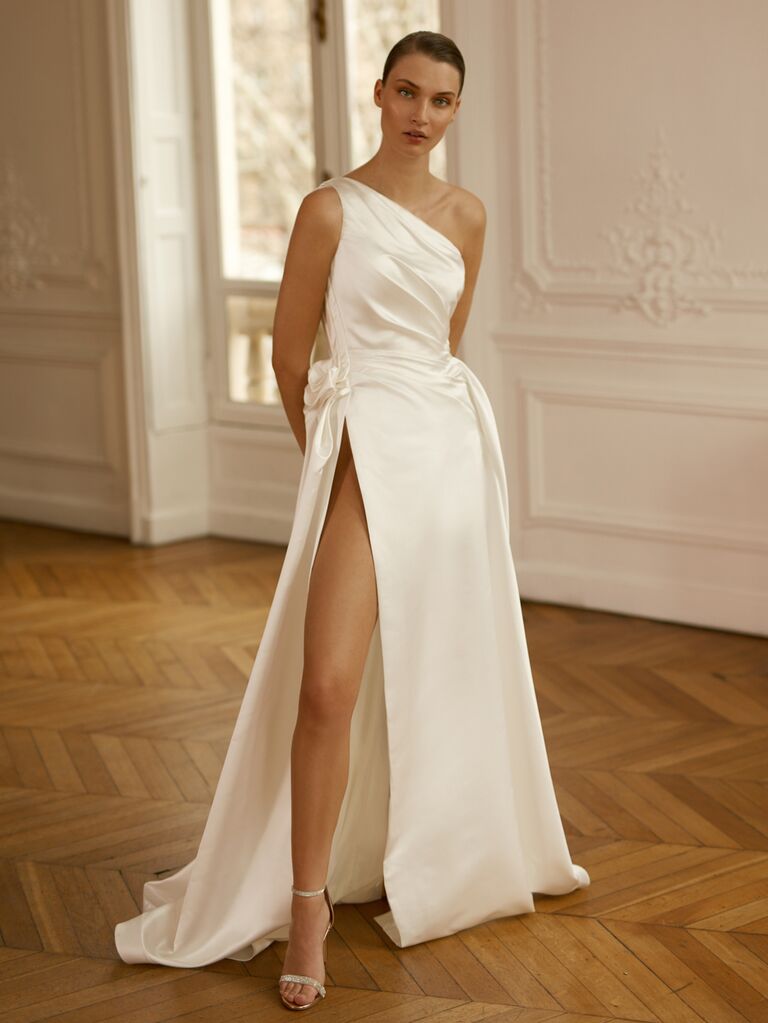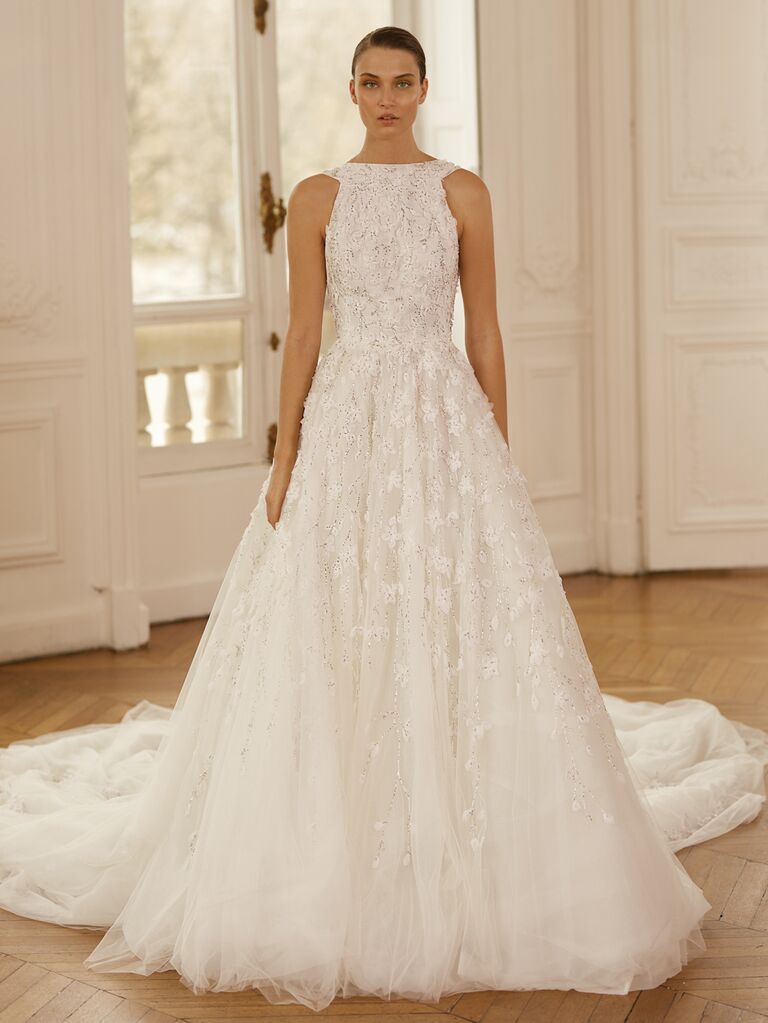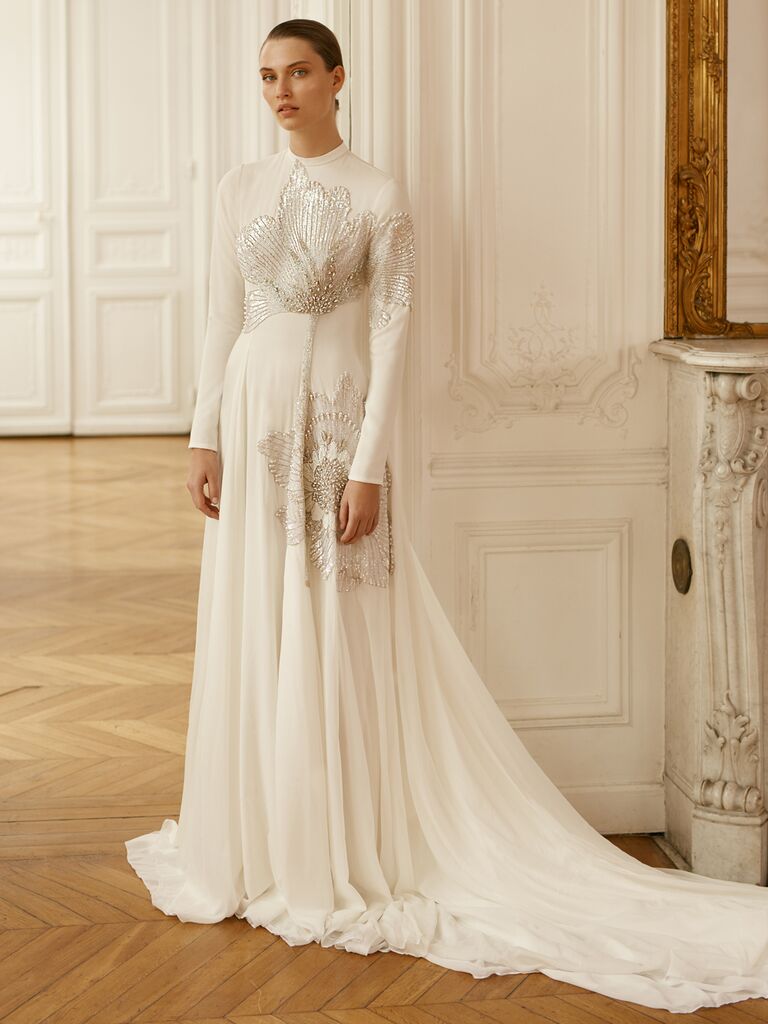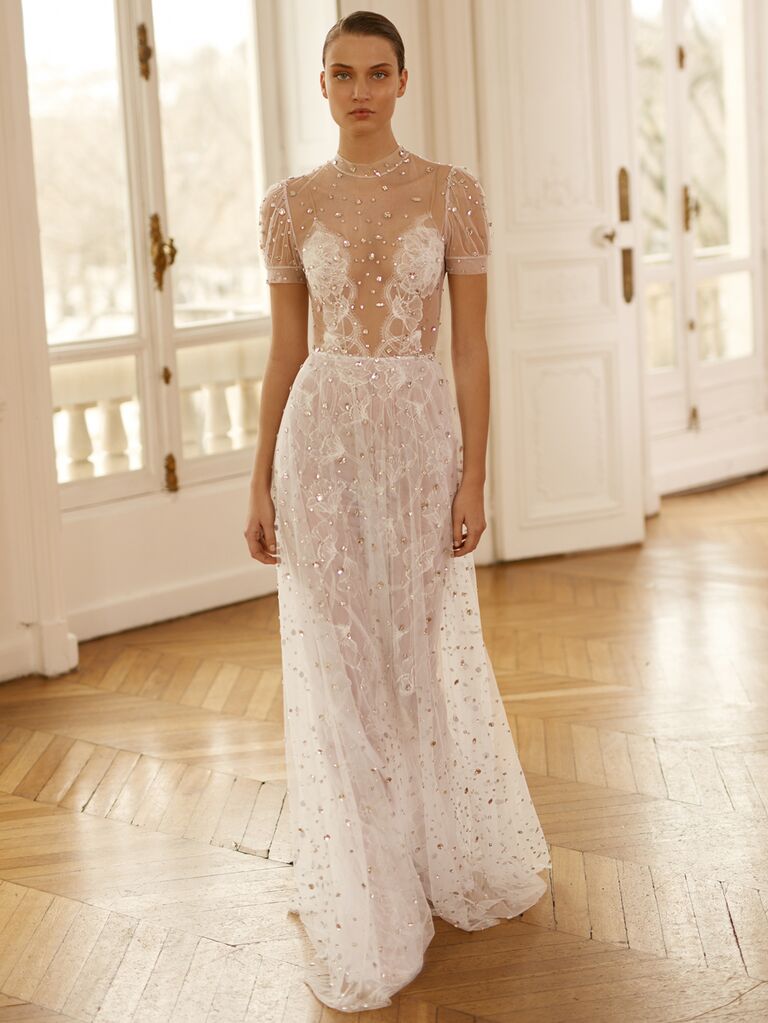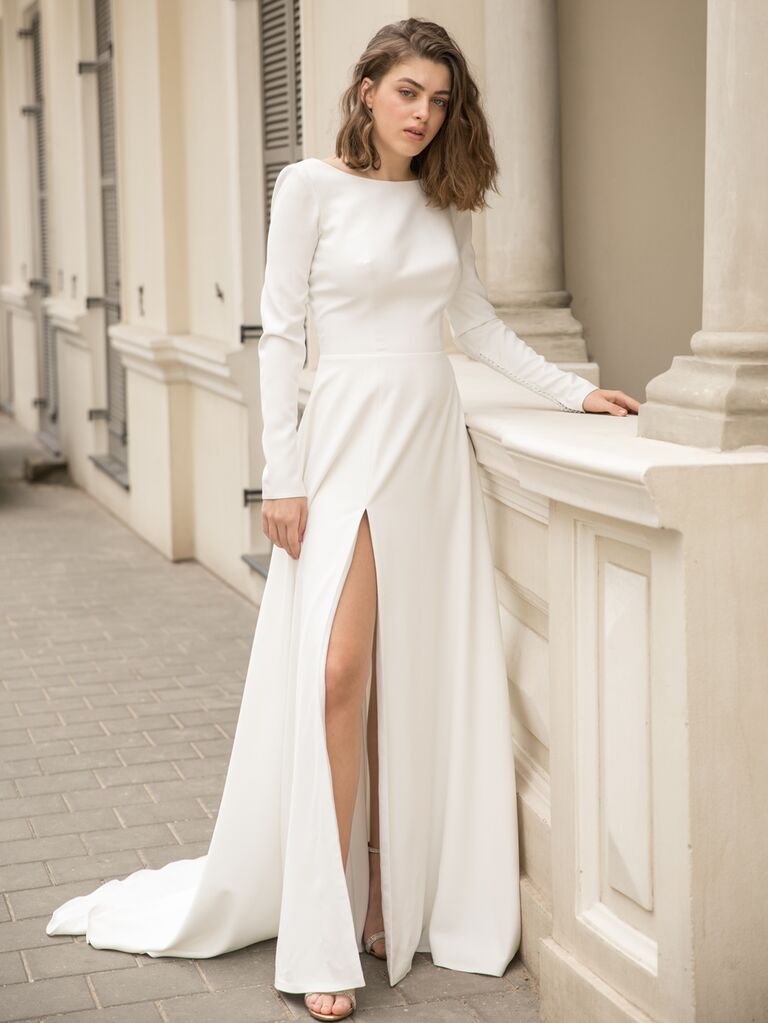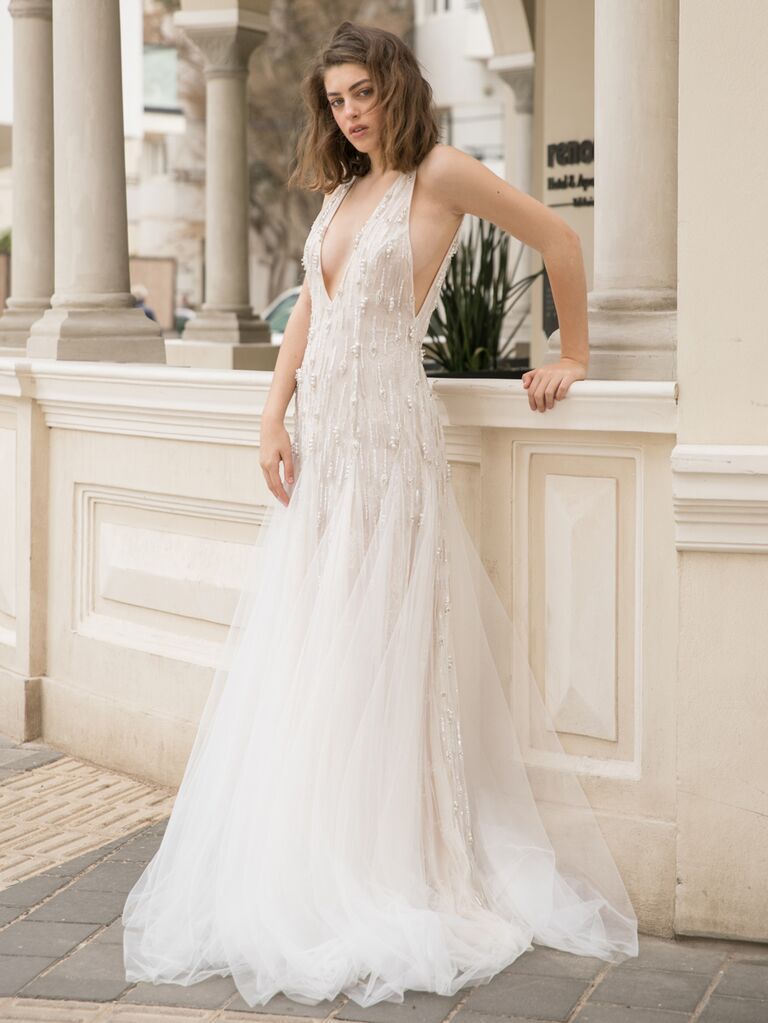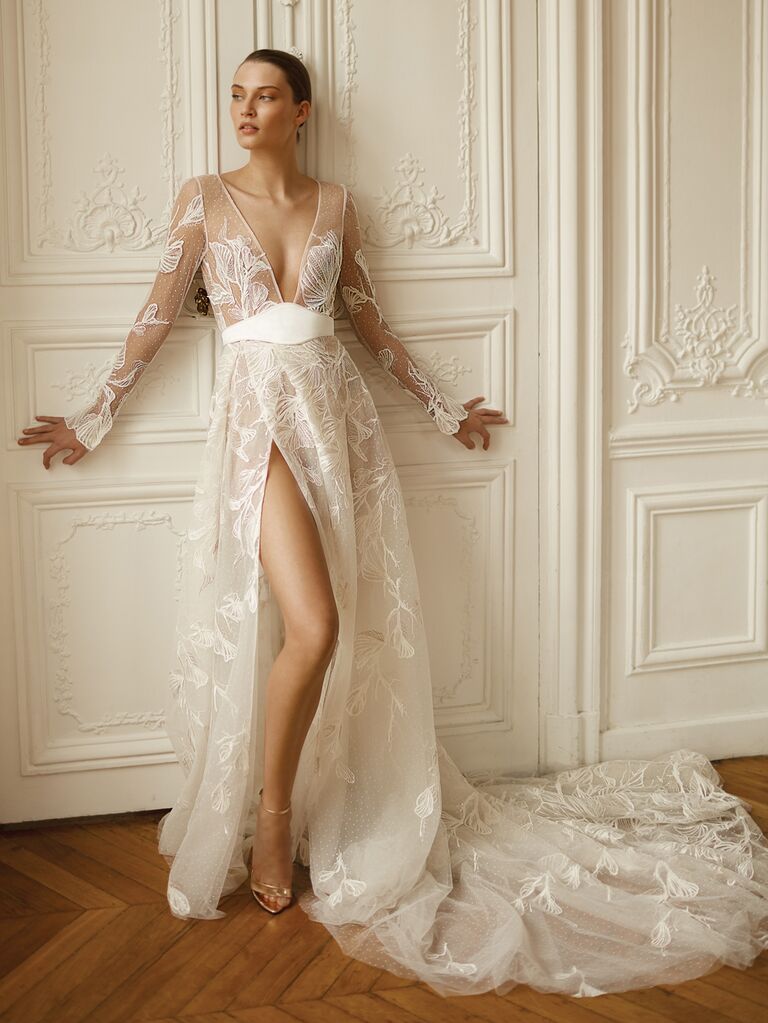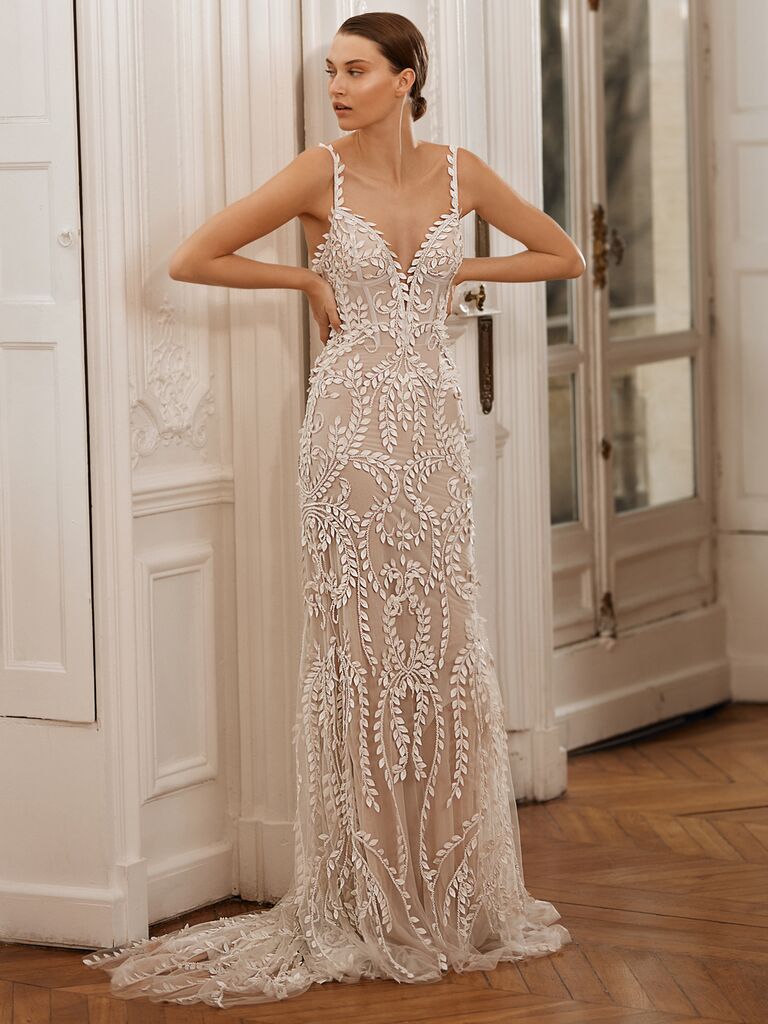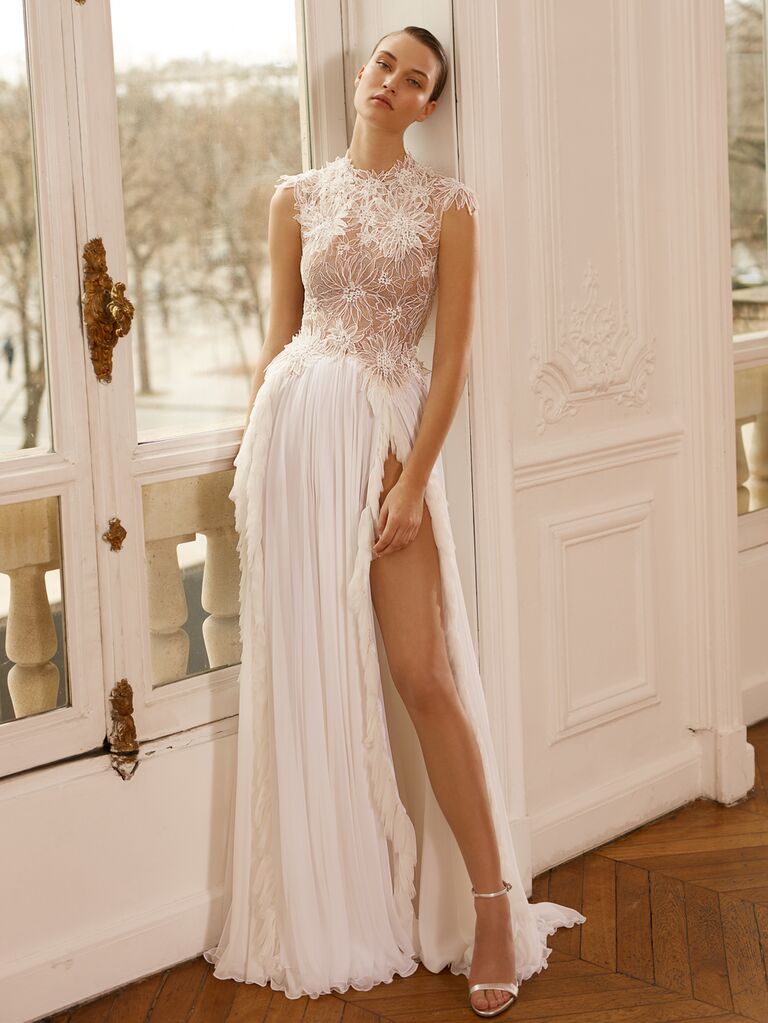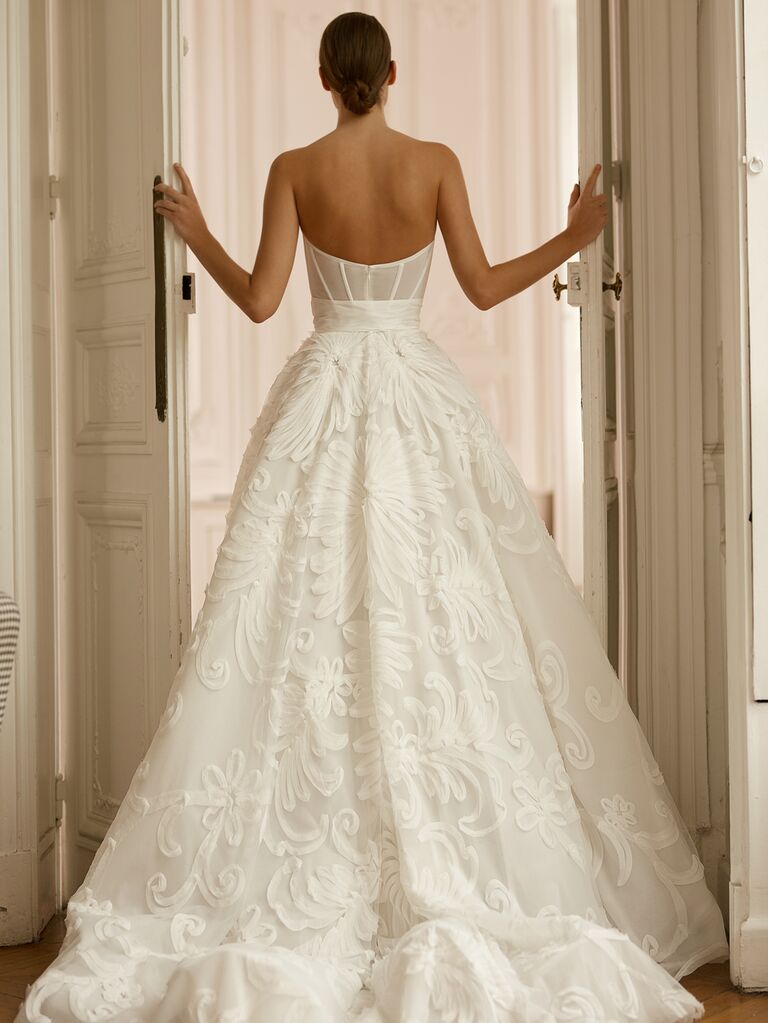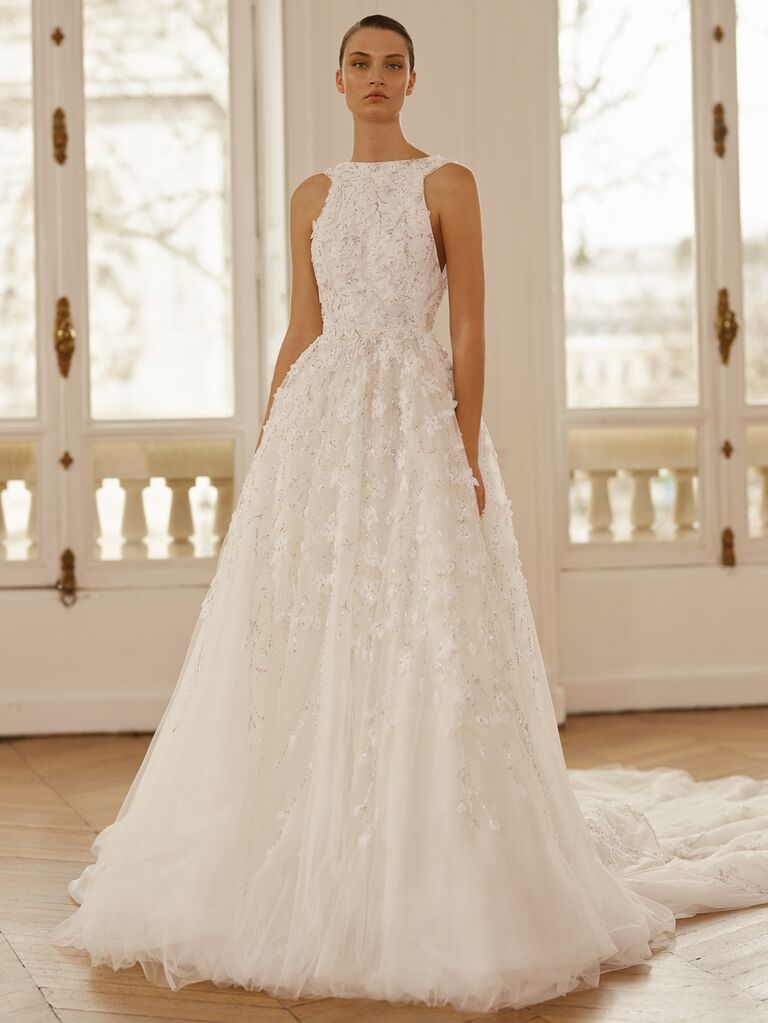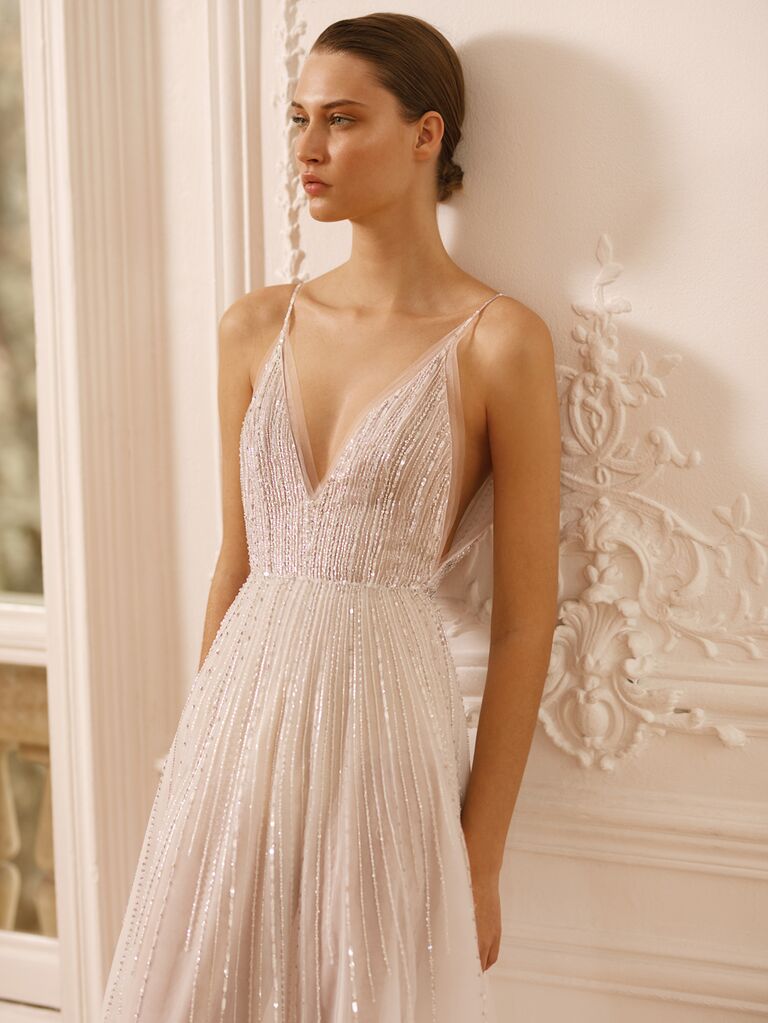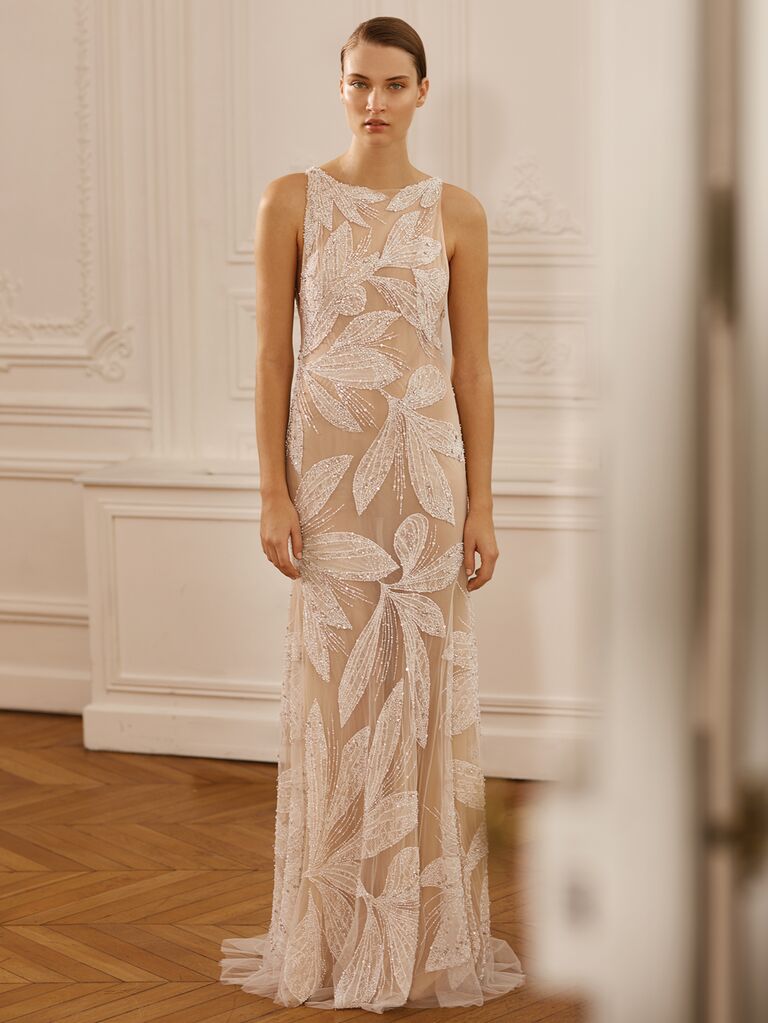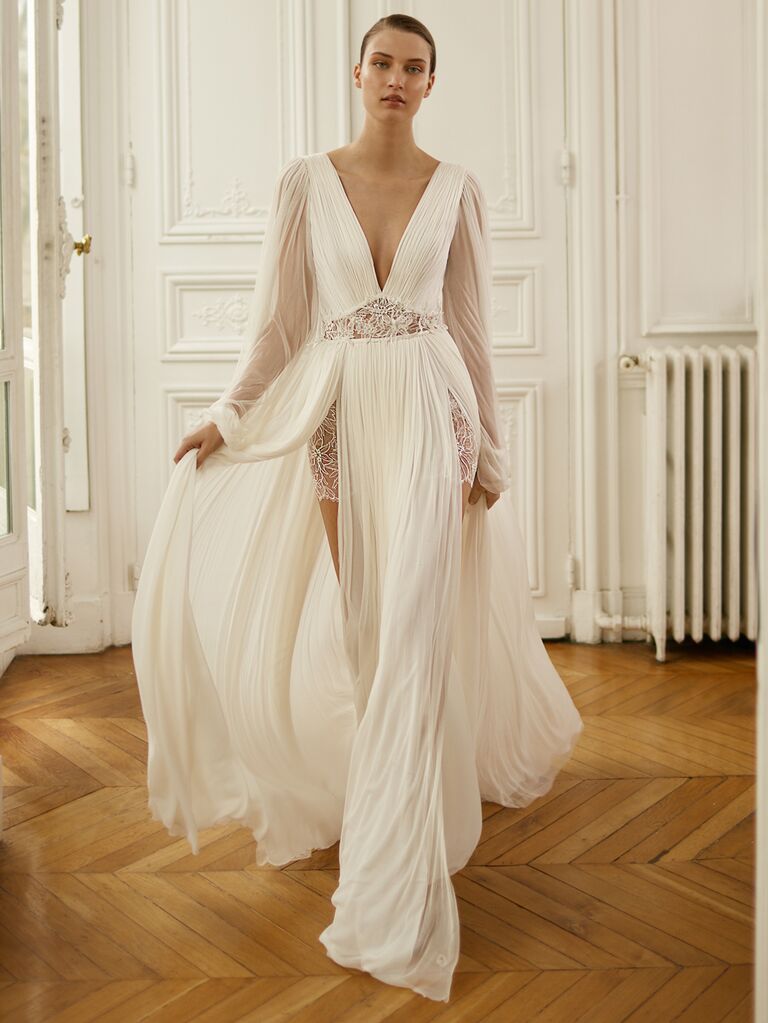 To check out all the Bridal Fashion Week galleries, plus wedding dress advice and more, go to TheKnot.com/bridal-fashion-week.