This Flowchart Will Help You Plan the Ultimate At-Home Date Night
Shake things up with these ideas for a fun night in.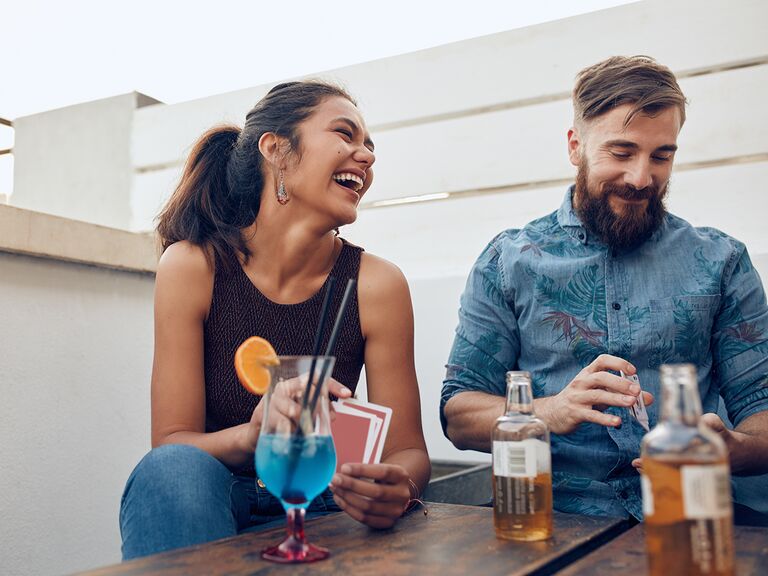 As much fun as having a big night out can be, it's not exactly easy on your budget. But while you're busy saving up for your wedding, that doesn't mean you're doomed to the same old Friday night takeout and a movie. If you're looking to shake things up a bit, follow this fun flowchart for some new at-home date ideas, plus delicious dishes you can make to pair with them.
Get more real-life tips and smart registry ideas that'll help you stock your ideal newlywed kitchen.