This Is Everything Your Groom Needs to Try From David Beckham's New Grooming Line
Find out what our five testers loved.
by Farah Prince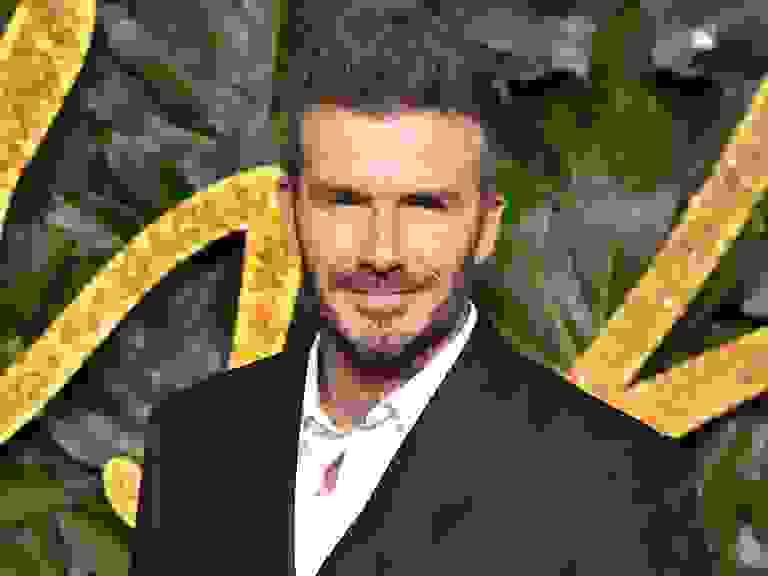 Celebrities launching beauty brands is nothing new (see Rihanna's Fenty Beauty, Madonna's MDNA SKIN and Kylie Jenner's Kylie Cosmetics) but there's been a noticeable lack of celeb-backed lines catering exclusively to men. That is, until our favorite retired athlete David Beckham decided to fill that gap. Beckham has never been shy about sharing his grooming secrets (most of which he borrows from his wife Victoria), but with his line House 99, he's introducing luxury skin and hair care products that won't wreck your budget. The line features 15 products for your face, body and hair with prices starting at $16. To find out what's worth adding to your grooming routine, we had five men in our office test every product for two weeks and let us know what they loved—and didn't. Read their reviews below.
What They Loved
Seriously Groomed Beard & Hair Balm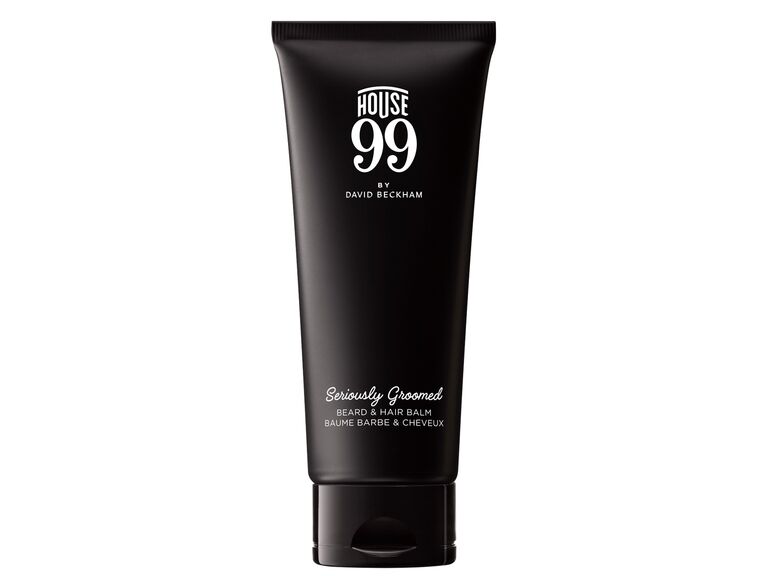 House 99 Seriously Groomed beard & hair balm, $25, House99DavidBeckham-USA.com
"Because I'm bald, I take my beard very seriously. It's like God's way of contouring my face and I get a lot of compliments on it, TBH. This balm helped take my beloved beard to a new level by conditioning, softening and helping hold it all in place, keeping my generally thick, coarse hair on my beard under control. It also smells fab, without being overpowering or too stereotypically masculine and musky." —Louis Baragona, Associate Real Weddings Editor
Softer Touch Beard Oil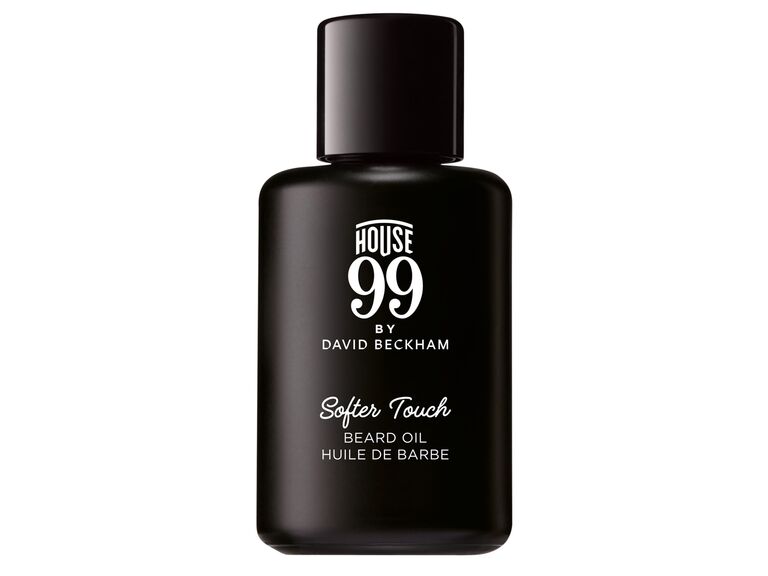 House 99 Softer Touch Beard Oil, $27, House99DavidBeckham-USA.com

"All of the products I tried from House 99 are a bit too fragrant for me. And though I prefer lighter scents when it comes to my beard products, I was actually able to overlook that in this case because this oil was really amazing. What I love most is it not only softens my coarse beard hairs as promised, but it also dries quickly, so you avoid greasy residue (which has always turned me off from beard oils in the past). Long story short: I've gotten more beard compliments than ever since I started using this oil and I expect that it'll be a regular part of my routine going forward." —Jose Marmolejos, Video Producer  
Polish Up Body & Hair Wash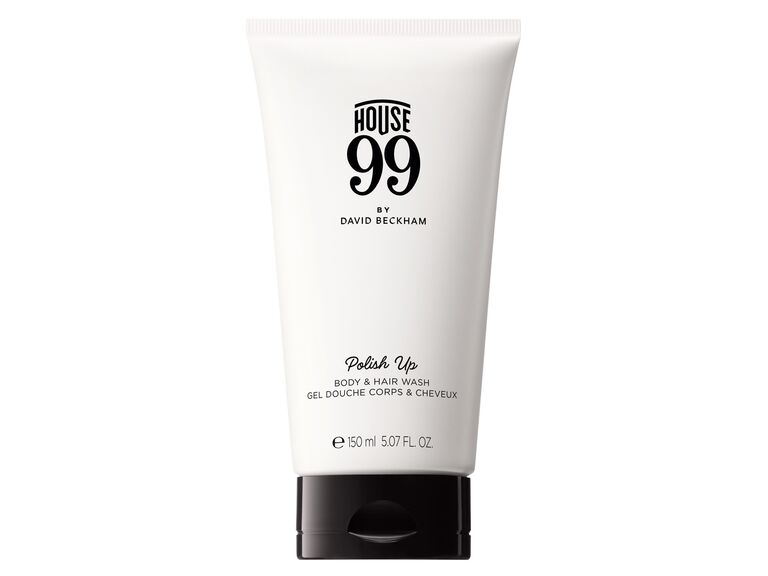 House 99 Polish Up body and hair wash, $18, House99DavidBeckham-USA.com
"The smell isn't quite my taste. Normally, I use a moisturizing shampoo that has a much more muted scent, and House 99's Polish Up has a brighter smell that actually reminded me of Irish Spring soap. I also noticed that for a shampoo, it doesn't lather very much; it's more like conditioner in its texture. (My wife tells me this is a good thing since too much lather will potentially strip away moisture your hair needs.) As a body wash, it lathered more normally to me. Either way, it's not a big deal to me, and I have noticed that my skin isn't any drier since I started using Polish Up. I would probably consider adding this to my regular routine if I liked the scent more, since I think it does a good job as a hair and body wash." —Marco Carag, Director of Software Engineering
Get Groomed Purifying Beard Scrub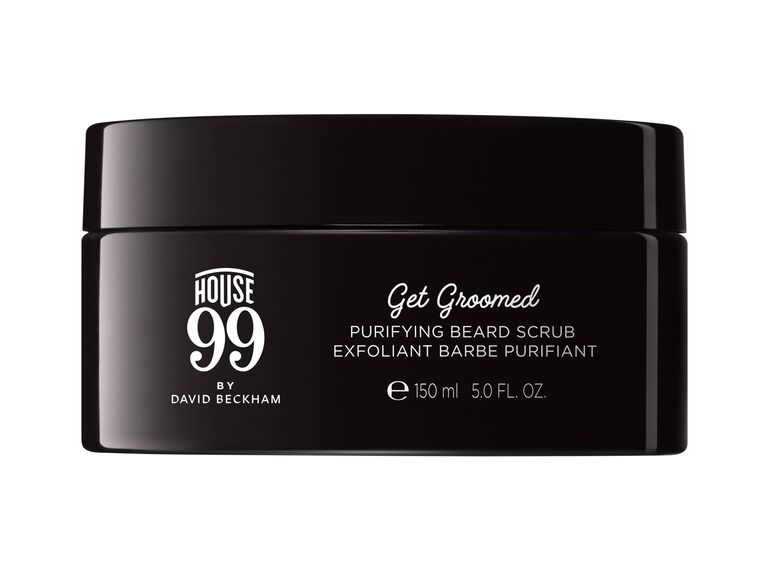 House 99 Get Groomed Purifying Beard Scrub, $22, House99DavidBeckham-USA.com

"I know some of you heathens aren't scrubbing your beards! I just know it. Spoiler alert: Your beard contains germs, dandruff, dry skin and ingrown hairs. Sexy, right? No! This scrub eliminates the icky snowflakes of dead skin, which makes it particularly useful for the wintertime. It also takes away the annoyance of ingrown hairs or random hard-to-reach facial acne that falls within the confines of the beard, and smells amazing. The only issue is the black color tended to stain my tub a tiny bit, but a little extra scrubbing got rid of it." —Louis Baragona, Associate Real Weddings Editor
Smooth Back Shaping Pomade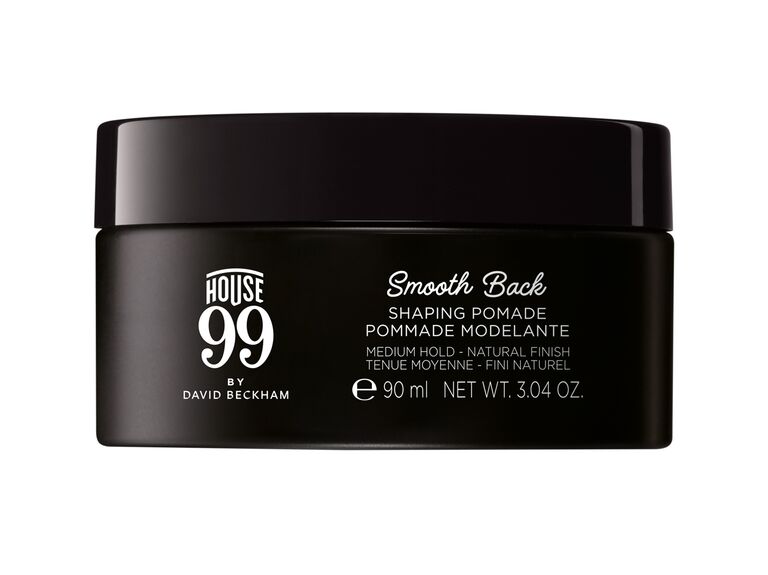 House 99 Smooth Back shaping pomade, $25, House99DavidBeckham-USA.com

"Right off the bat, I loved the sleek black packaging and clean, crisp smell. The pomade itself was a bit firm, but not hard to scoop out, and I was able to spread it through my hair pretty easily after warming it up in my hands. I found it's best to use when your hair is slightly damp. After working it in, I loved how it held the style of my hair without making it stiff or drying it out like other pomades. I tested it out at the gym and a few nights out dancing and it held up without a problem. A bonus is it doesn't leave a residue on your pillowcase when you sleep, and there's no greasy feeling when you wake up. I can definitely see myself using this product for a long time!" —Carlos Roche, Office Assistant
What to Skip​​
Twice as Smart Shampoo and Conditioner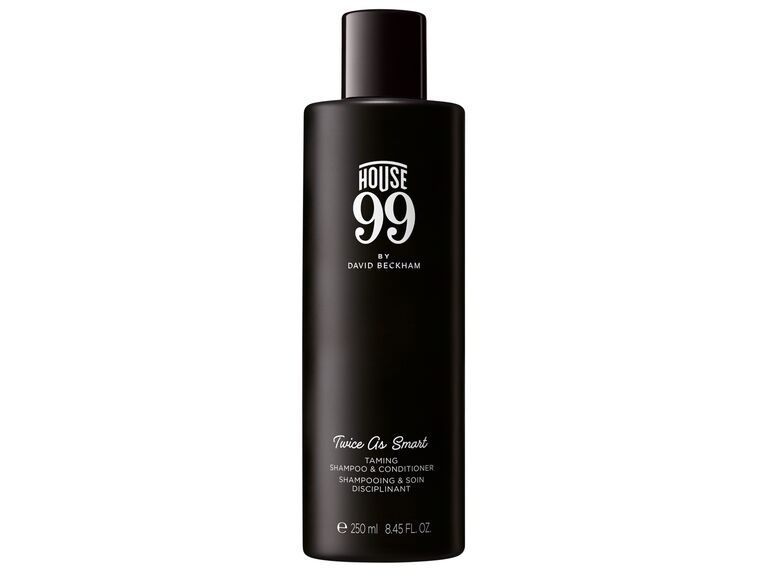 House 99 Twice as Smart Shampoo and Conditioner, $19, House99DavidBeckham-USA.com

"I used the shampoo and conditioner a handful of times and I loved the fragrance of the product, and my girlfriend liked it too. What I didn't like was that it dried out my hair and irritated my scalp after one use. I have thick, coarse, curly hair and moisture is important for my aesthetic and scalp health. So, because of the dryness, I would not likely use again." —Adam McWilliams, FP&A Analyst  
Neat Cut Shaving Cream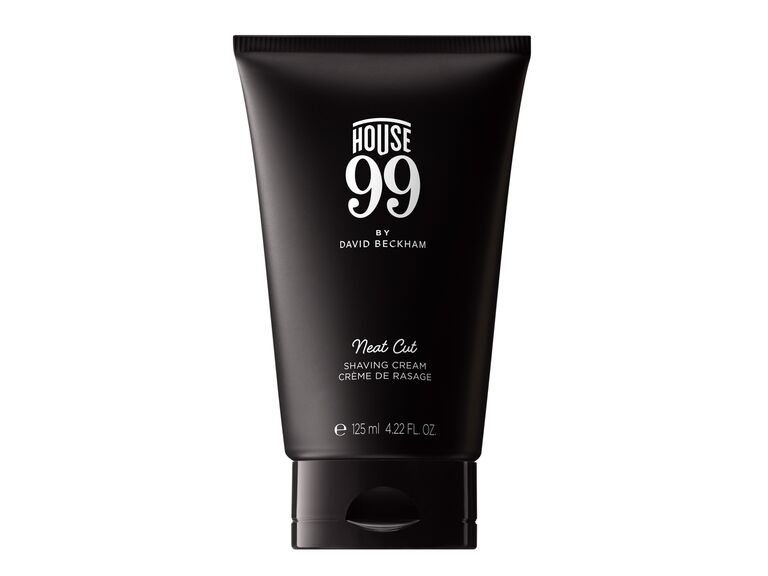 House 99 Neat Cut Shaving Cream, $16, House99DavidBeckham-USA.com

"I used this shaving cream to shape up my beard on my cheeks, upper lip and neck. It worked fine as a shaving cream, producing neither subpar nor extraordinary results. This product does, however, have the same problem as the other products in that it's much too fragrant. Although this didn't noticeably irritate me in the time that I tested this product, I was only using it on a small bit of skin and only every few days. If I was shaving fully a few times per week, I would never subject myself to such a heavily perfumed shaving product for fear of irritating my skin. I will not be continuing to use this." —Jose Marmolejos, Video Producer
Going Strong Styling Gel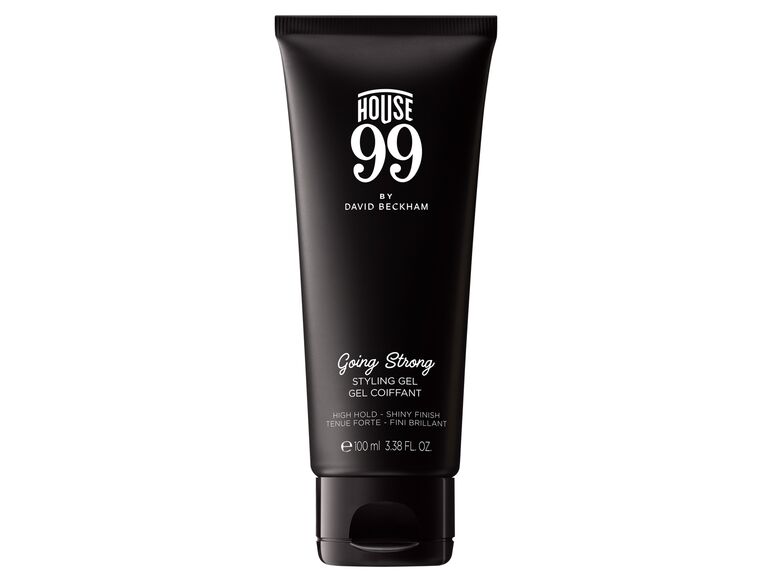 House 99 Going Strong Styling Gel, $22, House99DavidBeckham-USA.com

"I wasn't a fan of the strong smell; it reminded me of a cheap hair product filled with alcohol. The gel itself was very sticky and not great on dry hair. When I used it on damp hair, it kept my style in place, but I didn't like the stiff feeling my hair had. I couldn't run my fingers through my hair with this and I found myself running back to the pomade." —Carlos Roche, Office Assistant