7 Wedding Looks That Transform From Day to Night
Hint: It's all about some clever swaps.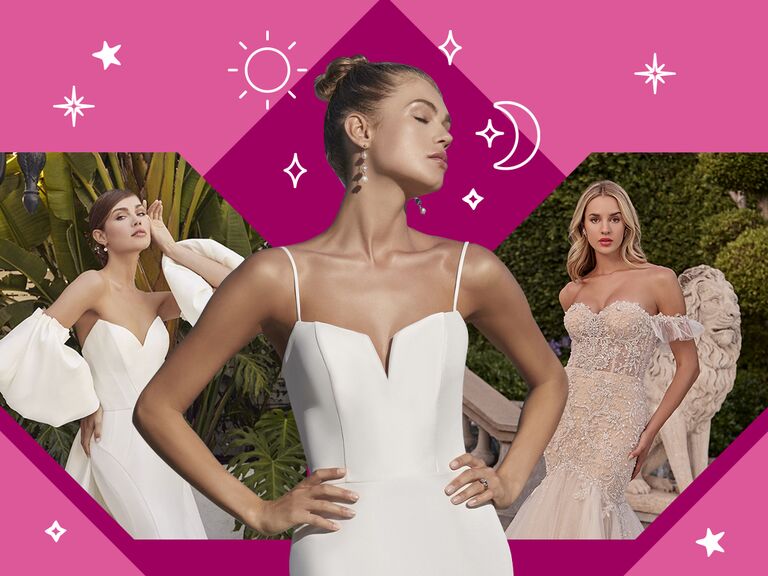 You've no doubt started dreaming about what you'll wear as you walk down the aisle. But once day turns to night, the music turns up and it's time to party, you might have another vibe in mind for your ensemble. Enter: dramatic dress accessories. No, we're not just talking about veils and jeweled belts. By swapping out a coordinating clothing piece like a cape, a skirt or sleeves, you can instantly freshen up your style without having to shell out for a second gown. Here, we found seven two-for-one looks to help you dress for the day your own way.
Want to see more? Browse the newest Casablanca wedding dress styles and check out their Instagram at @casablancabridal.