How One Couple Settled the Debate Over Their First Dance Song
by Simone Hill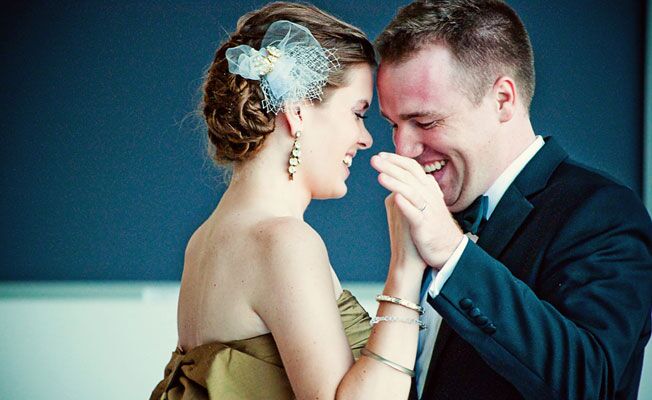 Laura and Peter were at a stalemate when it came to deciding what song they would choose for their first dance at their Cincinnati, Ohio wedding.
What They Danced To: "We're Going to be Friends" cover by The White Stripes The Story Behind the Song: The couple chose the song over Cat Power's cover of "I Found Reason." "Both of us liked both songs and are fans of both artists, but Laura wanted Cat Power more and Peter wanted The White Stripes more."
So, how did they finally decide?
"We tried dancing to both songs in our apartment and decided that 'I Found a Reason' was a little too slow for our first dance."
Now's the time when I push the Staples button that says, "That was easy."
On another note: The couple also had a surprise on the dance floor when one of the groom's ushers rocked out in only his bow tie, boxers, and socks! Too bad we don't have any pics of THAT part of the wedding…
Check out the song Laura and Peter danced to below!