Designer Randi Rahm Talks Wedding Guest Attire
The designer behind 'The Bachelor' contestant Raven Gates's amazing finale dress dishes on exactly what you should be wearing to every wedding you're invited to this season.
by Farah prince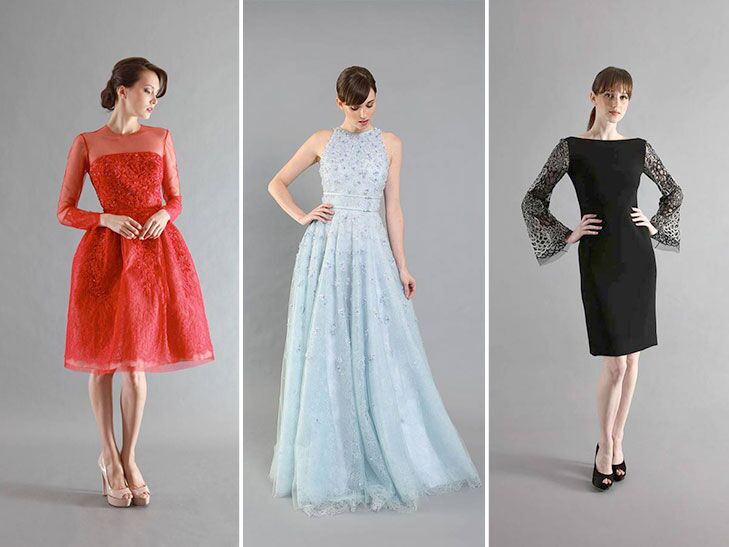 Finding the perfect outfit to wear as a wedding guest can be a daunting task, especially if you're invited to multiple celebrations. Add in dress code labels like semiformal, casual, and black or white tie (yes, there is a difference) and it may seem like you're starting to fall into a spiral of never-ending options.
To help decode the attire requirements for any wedding, we asked fashion designer Randi Rahm (whose clients include Miranda Lambert, "Bachelorette" JoJo Fletcher and, most recently, Raven Gates of The Bachelor) how to make sure your look is on point, regardless of the dress code. Read on for her expert advice on how to look stunning at every celebration.
What trends are you seeing for wedding guest attire?
The trends have really changed in the last few years—now anything goes. I'm finding younger women are embracing dressing up. They're being exposed to more fashion through social media and television, that there's a greater interest in dressing up.There's an emphasis on evening wear but not in the traditional sense. Now, evening wear could mean a cocktail dress or separates. People are looking to personalize their look and inject more of their personal style in everything they wear, even at a wedding.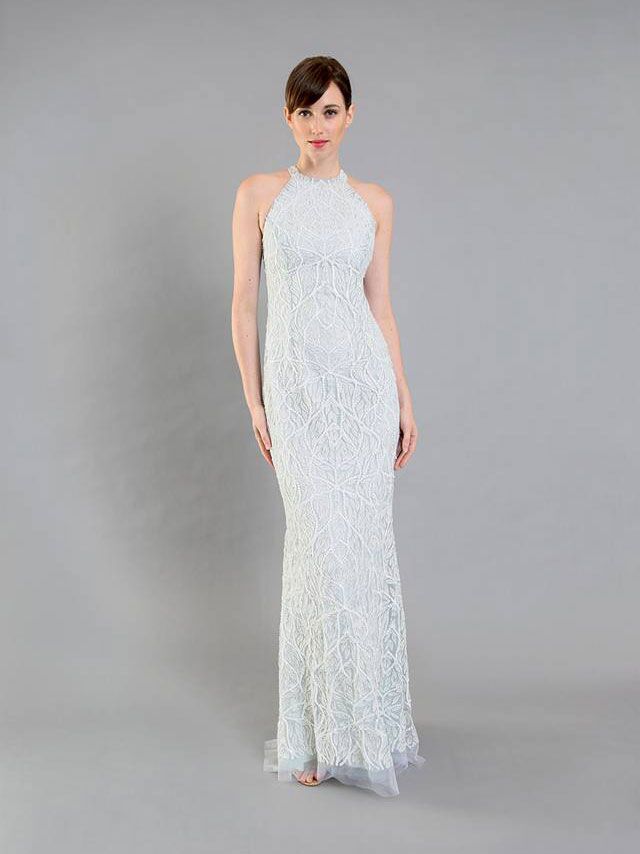 Do the seasons affect the trends? Are there certain fabrics, textures and colors you see more of in different times of year?
Most people say seasons are out the window and I tend to agree. I really believe in following my own beat where my designs are concerned, and my own beat is all women. I'm always conscious about who is wearing my clothes and each design depends on the woman, regardless of trends.I do think trends like faux fur, velvet and bold colors should be relegated to accents and accessories on an outfit.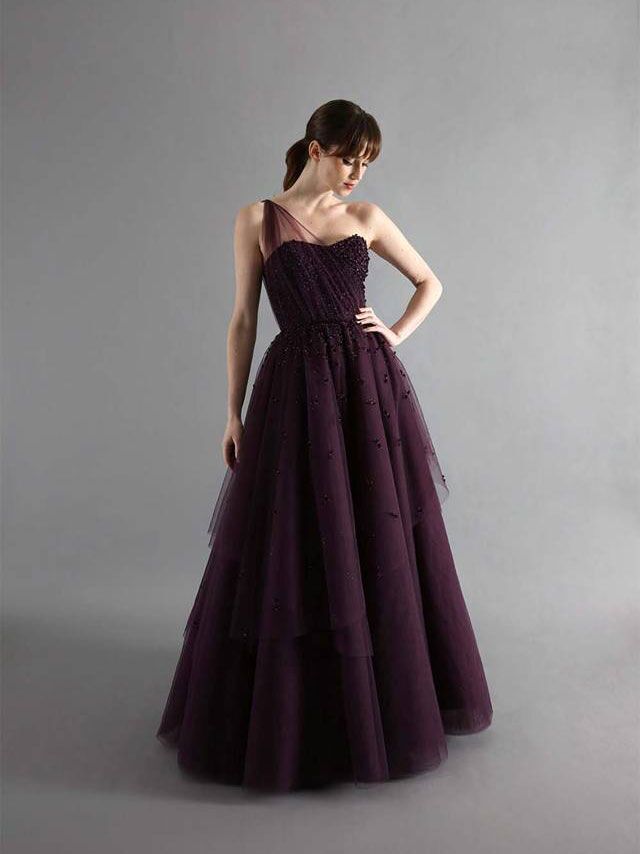 How can you decode the invite dress code (white tie, black tie, semiformal, cocktail, casual, beach)? What outfit should a guest wear to each?
White tie is the most formal you can get. Women must wear a gown and men must wear a tuxedo with tails. Black tie equals formal. Cocktail dresses are appropriate as long as it's elevated, and guys should have on their best tuxedos. Semiformal for men means you should wear your best suit. For women, pants can be elegant with the right accessories, but a gown or mid-length dress is also appropriate. For casual or beach, you can be more festive. Wear a beautiful sundress, but never jeans or a T-shirt (unless they explicitly tell you to in the invite). Take into consideration the environment you'll be in and dress accordingly.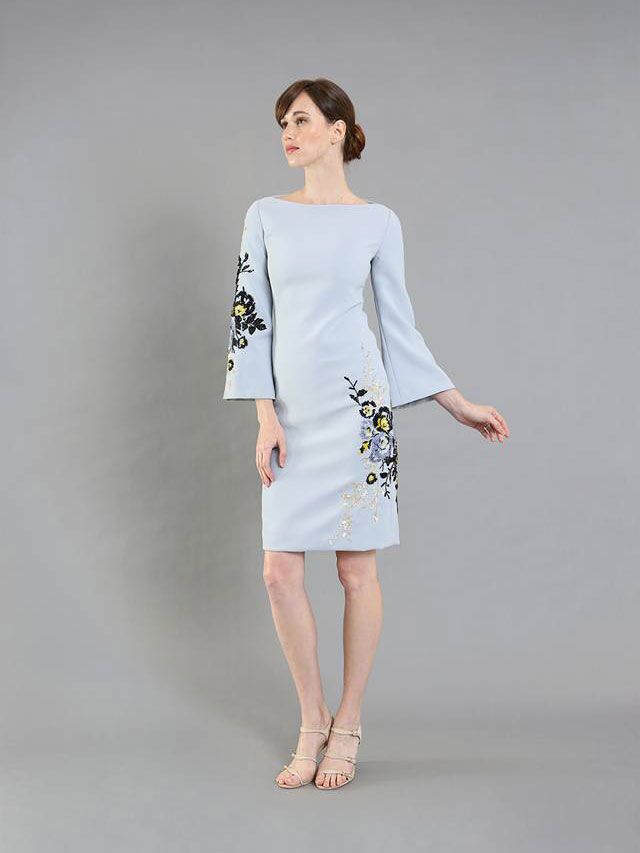 What should a guest wear if there's no direction for attire on the invitation?
I've never understood those invitations! They may be a little harder to figure out, but you can always find clues on what's best to wear in the invitation itself. Read the time and venue and plan your outfit around that. If it's a morning wedding in a barn, wear a chic jumpsuit or a mid-length dress, and if the invite says an evening reception at a hotel, go for a more glamourous look, like a floor-length gown or cocktail dress.
Is it still taboo to wear black to a wedding?
Not at all! It used to be but a few years ago it became chic to do black and white weddings, which opened up the door for guests to wear black. Black is amazing—it's slenderizing and hides a multitude of sins. This just shows that there are different ways people are incorporating style nowadays, and I love that people are more aware of fashion.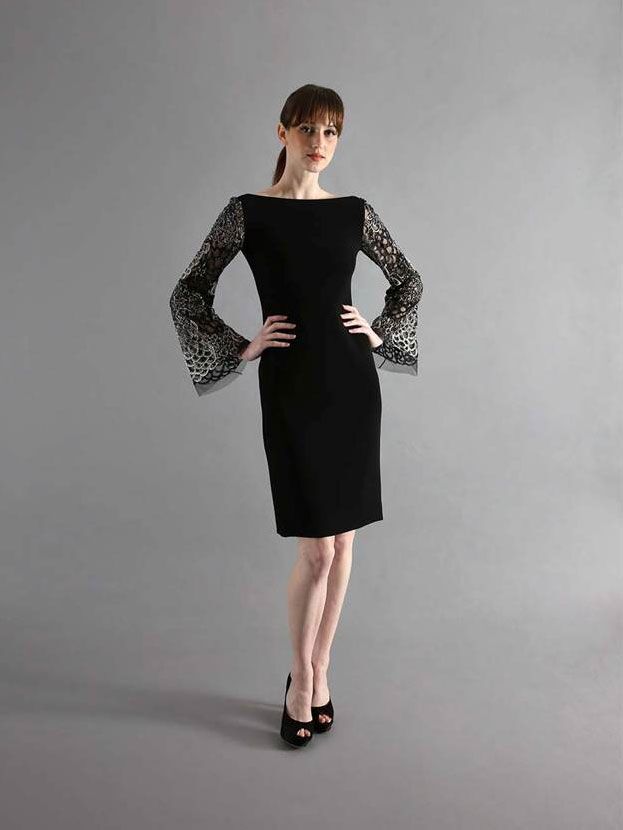 Check out more of Randi's gorgeous dresses here.