Desiree Hartsock Is Launching a Bridal Jewelry Collection With KV Bijou (and Gave Us All the Details!)
by Ivy Jacobson
Kelsey Vanderhorst and Desiree Hartsock
The Bachelorette alum Desiree Hartsock is one busy bride-to-be: Not only did she design her own line of gorgeous wedding dresses for Maggie Sottero, but we're excited to exclusively reveal that she's also launching a bridal jewelry collection with Kelsey Vanderhorst of KV Bijou on November 1!
Kelsey, a Canadian jewelry designer who's had her pieces worn by Jessica Alba and featured on Pretty Little Liars, The Bachelorette and Dancing With the Stars, and Desiree, a graduate of The Fashion Institute of Design and Merchandising in California, told The Knot all about their design process for the collection (that Desiree and her bridesmaids will be wearing when she marries Chris Siegfried this winter)!
"Our collection speaks to the femininity of a bride," Kelsey says. "It's playful and romantic, free-spirited and fresh. We wanted to design a collection that would be decadent and special enough for a wedding day, but also versatile enough to be worn and enjoyed long after the wedding."
The Desiree for KV Bijou line, influenced by a bohemian lifestyle, echo the KV Bijou brand, with Moroccan elements and organic shapes featured in the collection that ranges from $75 to $250.
"When we started this project, we realized there was a large gap in the bridal jewelry world," Kelsey says. "Brides are provided with limited options: some that won't last longer than a one-time-wear, or very expensive diamond pieces. We aimed to provide a middle option. With high-end, designer jewelry crafted with semi-precious gemstones, sparkling crystals and freshwater pearls set in sterling silver and white gold, our designs can be enjoyed for a lifetime instead of just one day."
Kelsey and Desiree traveled back and forth last year from their homes in Abbotsford, British Columbia, Canada, and Seattle, respectively, to start the design process.
"We clicked right off the bat and it was very clear that our design style, ambitions for the line and personalities meshed very well," Kelsey says." We immediately knew we were onto something very special. With Desiree living in Seattle, it's been easy to co-design and work together. She also came to Canada to stay with us and personally visit the KV Bijou studio where the collection began piecing together."
She continues:
"Over the last year, we've been down to Seattle numerous times to meet with her. My husband Terry and I were even able to attend Desiree and Chris's engagement party last February. Des and I have spent many late nights sketching and working very hard on the line. She's been very hands-on and put her whole heart into the entire process."
The Knot: What spurred your collaboration?
Kelsey Vanderhorst: Desiree wore KV Bijou jewelry during her search for love on The Bachelorette and we got in touch after her season. I loved her down-to-earth nature and her talent as a designer was very clear to me. We seemed like a perfect match to partner together.
TK: What were you inspired by for the line?
Desiree Hartsock: We have a similar design taste that stems from nature and the passion to create designs that are wearable, yet timeless. There's a versatility and subtle elegance about both of our design styles that work well together.
KV: We spent a lot of time designing in beautiful places. The ocean, the mountains at my studio, Des's place with a lake view. There was no shortage of ideas or energy. We wanted to design pieces that we'd personally love to wear.
TK: What was the design process like?
DH: The design process was fun working together and collaborating on ideas. Since we have similar design style, we could make decisions with just a nod because we were on the same brain length or something and never needed to over-explain a concept.
KV: It was really enjoyable to work with someone as creative as Desiree. I usually design by myself, so it was fun to pool our creative energy. The design process often included both of us sketching away in our sketch books, usually together in person. The hard part was narrowing down which ones would make the collection.
TK: Desiree, did you always want to design a jewelry line?
DH: Yes, I always wanted to create a jewelry line that brides would love to wear. Having almost 10 years experience in the bridal industry along with design experience, I really wanted to utilize my knowledge and skills in an area that needs variety and versatility for brides. Fun fact: I used to design and make hair accessories too that I sold on Etsy. I do also have experience making jewelry, so it was a no-brainer to partner with Kelsey and create a collection we both really love.
TK: What's the most important personal piece of jewelry you own — aside from your wedding ring?
DH: My wedding ring is definitely the most important and significant, but I would have to say a heart necklace my parents gave me when I was in high school is the next most important to me.
The Desiree for KV Bijou collection will be releasing online at www.kvbijou.com on November 1. You can also follow along with the collection on Instagram @desireeforkvbijou.
A launch party to celebrate the collection will take place in Seattle, Washington, on November 2, and will be the first opportunity to view and shop in person — details to come.
See the collection's bohemian mood board that Desiree created below, plus more photos of the duo's collaboration: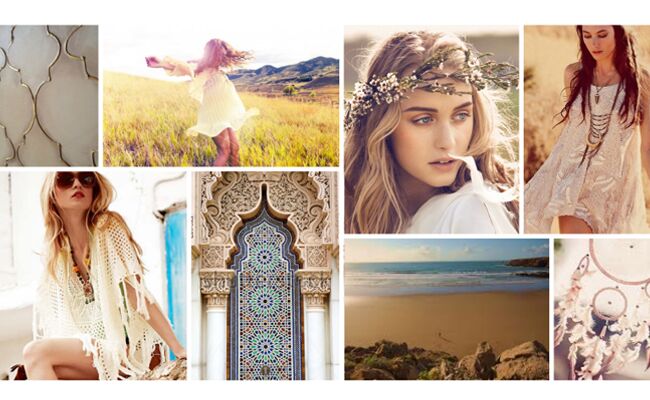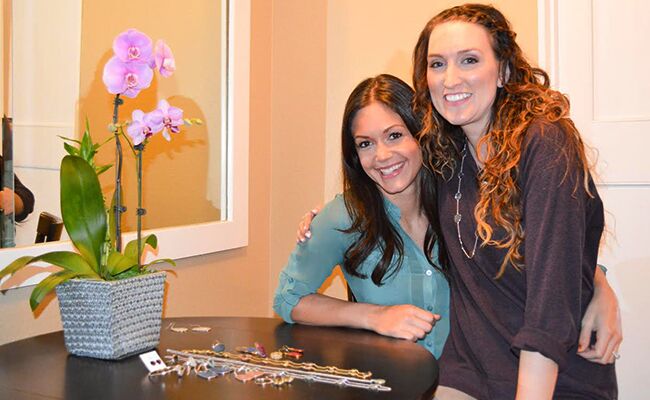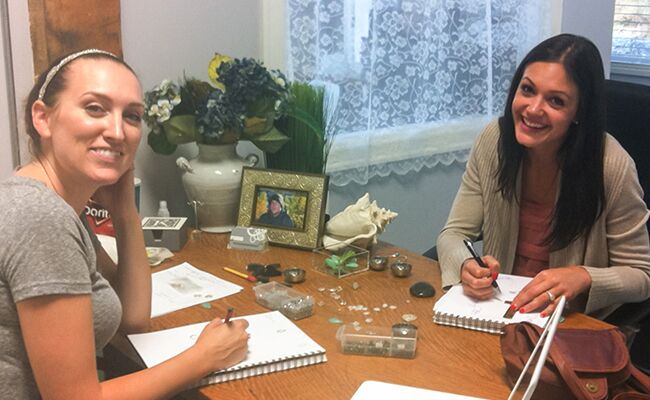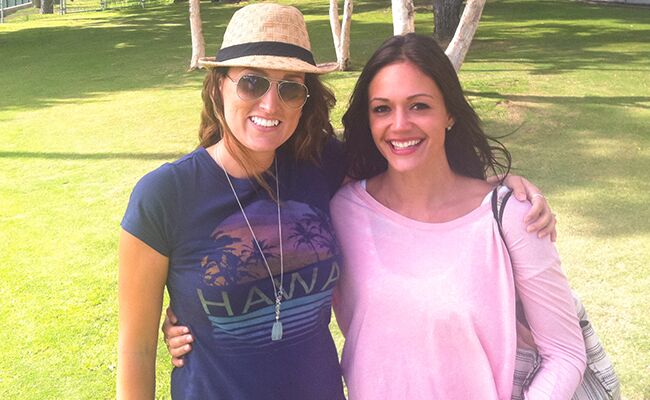 Want more? Of course you do!
> Desiree Hartsock's Bridal Shower: See the Pics (and Pretty Flower Crowns!)
> Engagement ring shopping 101
> See the gorgeous rings from The Bachelor and The Bachelorette