We're Doing a Serve-Yourself Dessert Station with Takeaway Boxes, Do We Need an Actual Favor?
by Andrea Fowler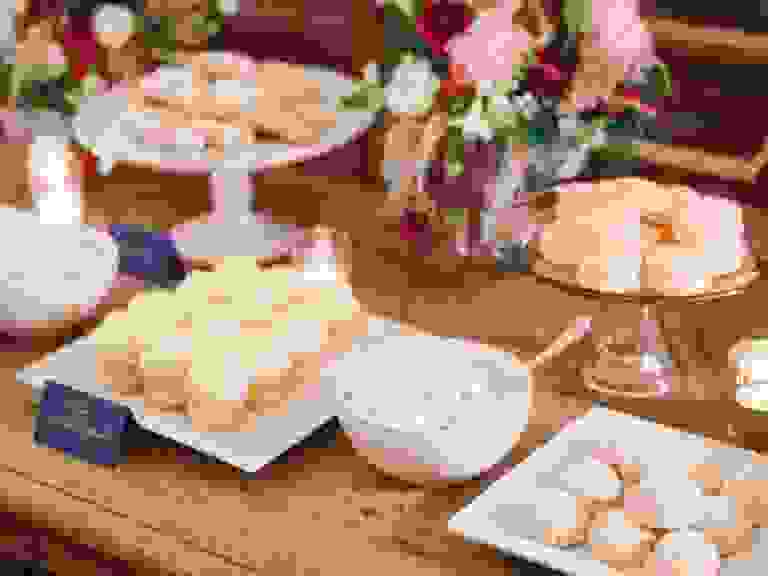 Q:
If we're doing a serve-yourself dessert station with takeaway boxes, do we need an actual favor?
A:
By its simplest definition, a wedding favor is a take-home thank you gift from the newlyweds to their guests. And by that definition, yes, a doggie bag of goodies from either a dessert bar or candy buffet is a perfectly acceptable—and sometimes preferred—favor. Not only do guests have the freedom to chose their favorites, but you can rest easy knowing those favors will be put to good use, rather than getting left behind.
If the concern is that guests may not realize the dessert buffet doubles as a favor station, and in turn be expecting a favor, you can do one of two things:
1. Once your guests have found their seats for dinner, turn the escort card table into your dessert station. Add a framed sign that thanks guests for celebrating with you.
2. Place a treat bag at each place setting with a note alluding to its purpose as a favor. Something simple like, "It was so sweet of you to share in our special day, help yourself to some treats before heading on your way" should do the trick.