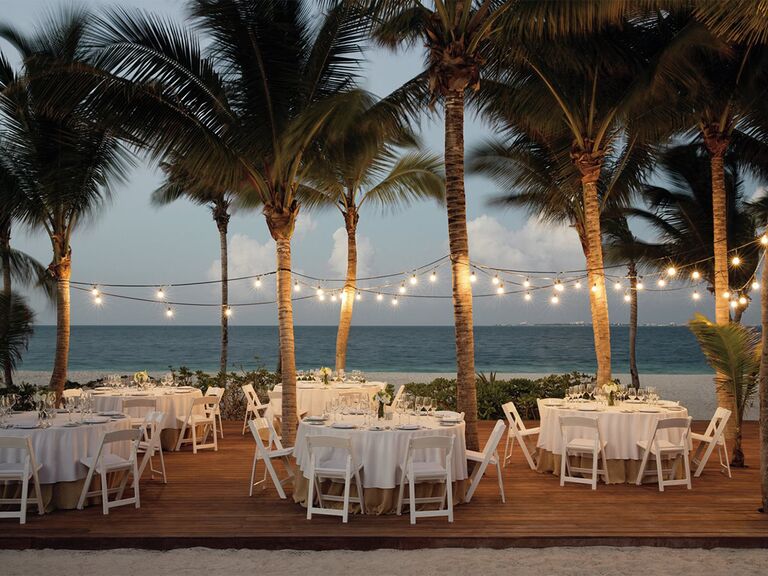 One of the biggest perks of a destination wedding goes beyond the wedding itself: It's an extended chance to get away from it all with your nearest and dearest—enjoying delicious food, drinks and a gorgeous setting along the way. That's why choosing an all-inclusive like Finest Playa Mujeres in Mexico, is one of the best (and easiest) ways to ensure that your guests have an amazing time. The resort's luxurious amenities, variety of dining options, on-site activities, and range of accommodations (including areas that cater to families as well as to adults) offer something for everyone. Plus, the convenience of having everything included in one set cost makes it easier for guests to plan and for to-be-weds to focus less on logistics and more on the exciting details that make everyone's stay memorable. Here's what else to keep in mind to plan a fun-filled getaway for your friends and family.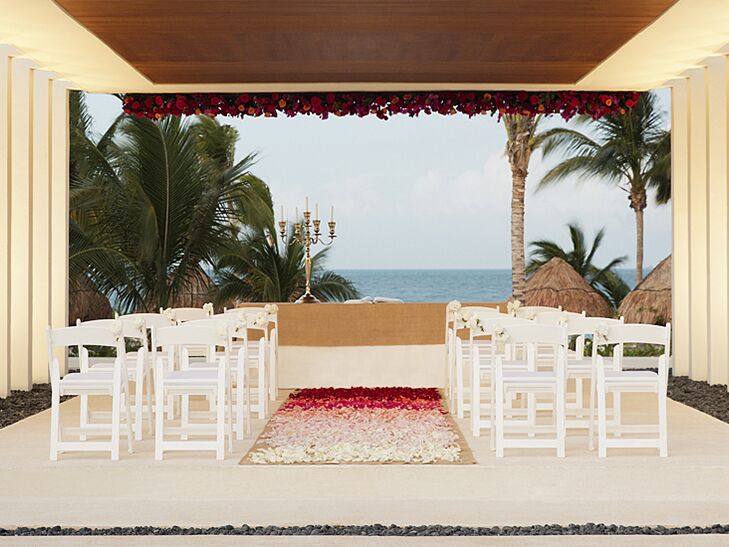 1. Get help from an insider.
No matter how organized you are, it helps to have somebody on the ground at your destination. Every wedding package at Finest Playa Mujeres includes an on-site wedding specialist whose job it is to execute your vision. Besides helping you figure out the big-picture details—after all, they're the ones who know the property, local vendors and surrounding area best—they can also suggest little touches your guests will surely appreciate. Who else would arrange for the resort's food truck to supply late-night bites or organize a fireworks display to end the day with a bang? To be extra prepared, consider making a prewedding trip to the resort: Not only will chatting with the staff in person put your mind at ease, but seeing the property can inspire new ideas for your ceremony, reception and other activities. (Tip: Snap a pic for your save-the-dates from the spot where you'll say "I do.")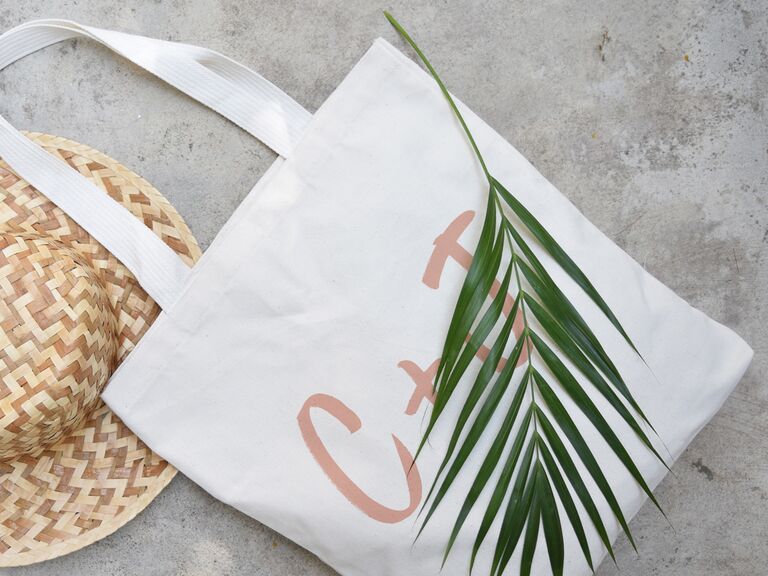 2. Hand out gift bags.
No doubt the complimentary cocktails at check-in will be a huge hit, but welcoming guests with gift bags is another special way to make them feel at home. Fill a personalized beach tote with a mix of practical and playful items, such as an itinerary of your wedding events, snacks, travel-size sunscreen and bug spray, and fun items like inflatable drink holders or beach balls. Don't forget to include a list of suggested on-site activities; it's a subtle way to encourage everyone to attend the same yoga class or play in a group volleyball game (hint, hint).
3. Host a welcome event.
Getting the group together the first night gives everyone a chance to either catch up or get to know each other—setting the social stage for the rest of the trip. As your already-married friends can attest, the reception passes in a flash, and it's often hard to find time to chat leisurely with every guest. A welcome party lets everyone jump into the celebration (not to mention vacation). Kick off the fun with an alfresco evening under the stars on the terrace of Las Dunas Beach House, or invite guests to mix and mingle over Spanish small plates at Tinto & Tapas.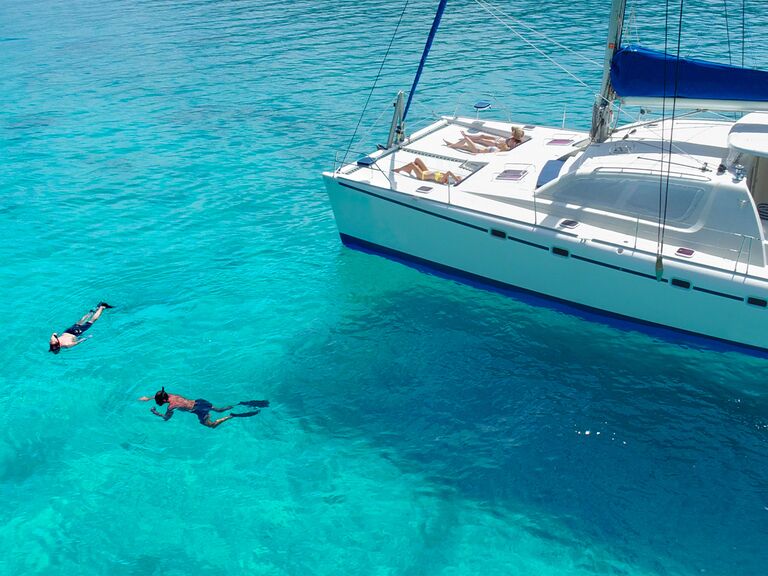 4. Plan an off-site excursion.
When deciding where to get married away, the resort and its stunning scenery are certainly essential components, but the surrounding area also comes into play. Although there's plenty to do along Finest Playa Mujeres' two-mile beachfront, the larger region of the Yucatan Peninsula is loaded with history, wildlife and culture to explore. Plan an optional day trip to visit the Mayan ruins, snorkel the Great Mayan Reef, or check out the shops and sights in Cancun. While you don't necessarily have to foot the bill for these activities, giving guests the option to attend saves them some research and offers a little built-in fun.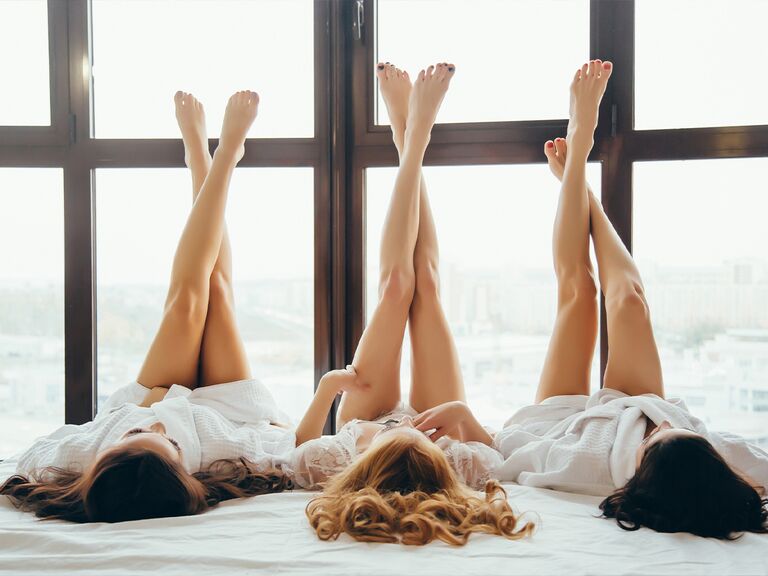 5. Bond with your wedding party.
Break away from the larger group for a few hours of pampering with your closest crew. Finest Playa Mujeres' on-site ONE Spa offers special bridal treatments, along with party packages and a private relaxation area for your group. And while there are plenty of kids-only activities at the resort, your junior bridesmaids and flower girls can join in on the fun here too: The spa has an extensive kids menu for them to get beauty and spa treatments on their own or alongside an adult. Plus, there's also a full salon with manicure, pedicure and hair stations so you can all return to get glam on the wedding day.
6. Build in some downtime.
Yes, guests are traveling to the resort for your wedding, but they'll also likely want some freedom to explore the resort on their own schedule over the course of the weekend. With 12 dining options, 15 bars and many included activities on-site, there are plenty of places to sneak away for some time to themselves. Whether their idea of paradise is relaxing at one of the resort's many pools, taking a snooze before dinner, enjoying 24-hour room service, hitting the links, or walking on the property's fitness trails with a cousin they haven't seen in forever, they'll appreciate some free time to simply laze in the sun. And when they're doing just that in a pool hammock right outside their suite, you can bet they'll be thrilled they made the journey to your destination wedding.
This article is sponsored by Finest Playa Mujeres. Learn more about how to personalize your resort wedding here, with tips from their sister properties, Excellence Resorts.