Planning Tips for Getting Married in Jamaica
Planner Shannon Leahy offers her top advice for Jamaica destination weddings.
by Stephanie Cain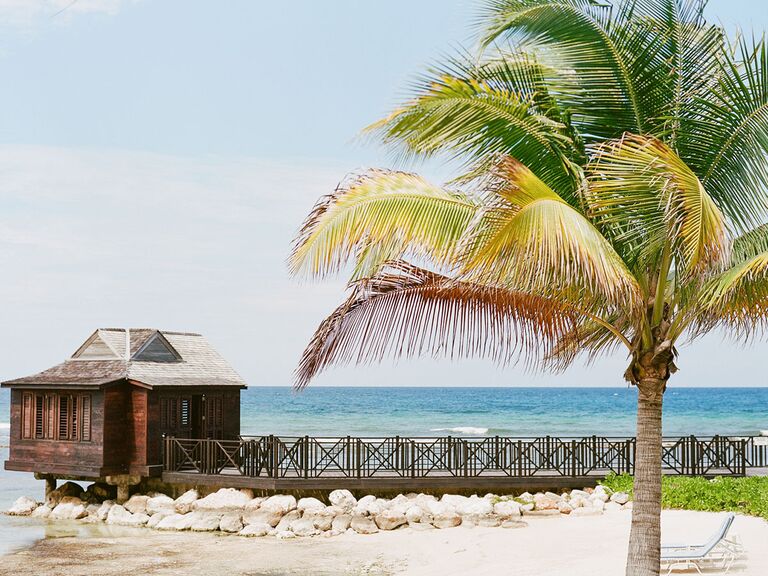 Shannon Leahy, owner and lead designer of Shannon Leahy Events, has helped couples plan their weddings from her home base in California to destinations around the world like the Caribbean. We chatted with her to get the details on all things wedding planning in Jamaica.
What's special about a wedding in Jamaica?
The weather, the environment, the music and the food, but most of all, the friendly, fun-loving people of the island are what make Jamaica so incredibly special.
What's challenging about planning a wedding in Jamaica?
In Jamaica, the biggest challenge is that people work on "island time" so it's not unusual for things to take a lot longer than you would expect to get done. My advice is to be patient but firm on times. Always tell everyone things need to get done an hour or two before you need them. Expect, prepare and plan for things to run late.
What are some logistical notes couples should make while planning a wedding in Jamaica?
Prepare for rain. Weather can be very unpredictable on the island and showers can open up at any time. Also, if you're having an outdoor wedding and plan to have a cake, keep it inside until the last minute because of the heat. Make sure it's in the shade and cover it with mosquito netting to keep the bugs away.  
Name a Do and a Don't for planning a destination wedding in Jamaica.
Do: Embrace the local music and hire a fun reggae band. Embrace the local cuisine and serve jerk chicken, rice and plantains.
Don't: Rely on shipping items. Shipping to Jamaica is unreliable and custom can add large taxes that make it expensive. Pack as much as you can in your suitcase. If you must ship, hire a local customs broker to help smooth over the process.

Lastly, what's one ultimate tip for couples hosting destination weddings?
Wherever you go, embrace the local customs, colors and cuisine as much as possible. It makes your wedding more unique and will be a very memorable experience for your guests.
Pick up The Knot 2016 Winter issue, on newsstands November 14, to see Shannon's work planning Karen and Mark's calyso-infused resort wedding in Montego Bay, Jamaica.