This Disney Princess and Havaianas Bridal Flip-Flop Collection Is What Your Honeymoon Needs
Does your love for Disney princesses know no bounds? Then you need these Havaianas flip-flops, stat.
by The Knot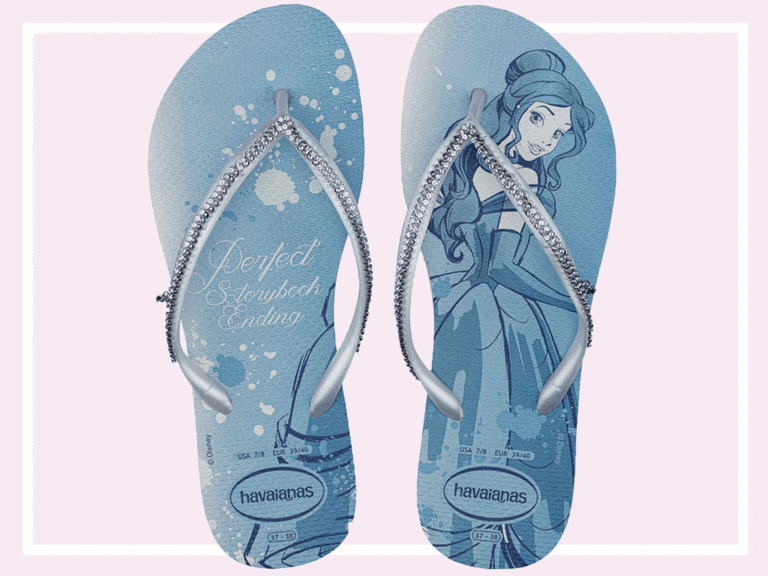 Didn't get to dress up as Belle for your proposal? Don't worry, you can still let your Disney princess pride shine on your honeymoon with Havaianas and Disney's new bridal capsule collection.
These cute flip-flops, which retail at $110 each, feature the Women's Slim style, showcasing four Disney princesses: Bridal Belle, Bridal Snow White, Bridal Cinderella and Bridal Ariel. Each pair features Swarovski crystals and a princess-specific charm hanging from the strap. The collection will be available at Havaianas retail stores and online on March 16.