Disney Star Christy Carlson Romano: How I Planned My DIY New Year's Eve Wedding!
Philip Samuel Martin
Since Disney alum and singer/actress Christy Carlson Romano used to play perfectionist Ren Stevens on Even Stevens and was the voice of the world-saving Kim Possible, it shouldn't come as any surprise that Christy has a can-do attitude in real life — that helped plan her gorgeous DIY New Year's Eve wedding last year!
Christy and her now-husband, producer Brendan Rooney, wed on December 31, 2013, in a breathtakingly beautiful wedding in Alberta, Canada, at the Fairmont Banff Springs (aptly nicknamed "The Castle in the Rockies"). And even though you can't exactly DIY the gorgeous snow-topped mountain view that her venue has (it's seriously unreal), Christy transformed the space with romantic, intimate details that she chose to make herself — and told The Knot just how she planned it all out!
But one word of DIY advice from her? "Breathe deep and dream big, ladies (or gentlemen!)"
(PS: Get more advice straight from Christy on Twitter! If you tweet at her @ChristyRomano with the hashtag #AskChristyDIY, she'd love to answer your DIY wedding questions!)
The Knot: Why did you choose to go the DIY route for some of your wedding decor? Have you always loved crafting?
Christy Carlson Romano: Ultimately, I chose the DIY route because I didn't want to pay for things I could figure out how to make for the exact size and color I needed in my venue (that was almost 2,000 miles away from Los Angeles). I used my stress as a motivator to make my wedding, my way!
I'm not sure I would call myself naturally crafty, but I found that once you have craft materials in your house (twine, a hot glue gun, fabric), you can pull off thoughtful personalized gifts and decor for all of your events. Needless to say, I was glued to Pinterest for many months (especially in the bathtub!). I even ended up reusing some of my decor for my sister-in-law's baby shower and recycled my tulle skirt idea for my dessert table. DIY gets easier the more you do it! So watch out — it's super addictive.
TK: What did you choose to DIY, and why?
CCR: I DIY'ed my gold plastic animal favors, personalized signage on ivory card stock, personalized welcome gift bags, tablecloth accents, Mrs. Rooney Wedding Hanger, the ticking clock projection for our DJ, the shot list for videographer, shot list for photographer (including placement of bridal party), centerpieces, personalized aisle runner, floral trim on the aisle runner, photo booth props, a white Polaroid camera (spray painted) and stamped wax seals on our invitations. (I got a couple finger burns — ouch — but I'm okay now!)
I wanted to make sure that the objects I was going to DIY were not only great-looking and cheerful, but also mobile. I chose not to ship my favors, tablecloths and mirrored picture frames and packed them up in suitcases instead. They traveled unbelievably well!
I ordered from Canadian wholesale vendors and my husband picked up and dropped off the rentals on the way up the mountain (aka our venue) and we dropped them off just in time to catch our plane home! I had a long list of things I could DIY. After I constructed a diagram of wedding venue, I literally counted how many vases I would need to create a tiered candle look and how we could repurpose them during the reception, how many rose petals I would need to glue on my clear printing paper to go under said vases (mine came in packs of several hundred), how much cloth I would need from our local fashion district to create sequin runners on each table and square coverlets for my sweetheart and dessert tables. And don't forget the tulle! Get more than you think you need.
In terms of extras, like my gold spray-painted plastic animals, I Googled what I wasn't able to figure out and explored YouTube for tutorials on things like centerpieces. I invested in rubber gloves, spray masks and plenty of gold metallic spray paint — and they looked fantastic!
We splurged on our invitations, but the rest of the stationery was self-designed. I also self-printed envelopes when extras came back and they looked almost as good as the ones the stationer made. Choosing professional-looking fonts made a big difference, plus, they're available for free online.
My awesome bridesmaids helped me stuff personalized rhinestone-ribboned welcome baskets with winter themed gifts, like hand warmers, personalized labeled vanilla flavored lip gloss (that was DIY and inexpensive when bought in wholesale) and labeled water. I also encourage you brides to get a monogrammed stamp with your wedding date on it. I ended up using it on a lot of stationery and the muslin bags that held spearmint bath salts for the welcome bag. It also makes a lovely keepsake.
And though my bouquet was purchased, I designed it from Pinterest inspiration boards. Our centerpiece flowers were actually from Costco (which are on the way from the Calgary Airport to Banff). We stored them in the hotel refrigerator the night before the wedding with plenty of plant food. The key to me pulling it all together was thinking outside the box and getting there five days early with my mom to collect myself before everyone else arrived.
My gold charger plates and various other small items were found at the Dollar Tree (which I pre-scouted).
TK: What's the best tip you have for couples considering DIY for their wedding?
CCR: Please make sure your engagement isn't rushed, if you can help it. I had two years to plan, which is why I was able to achieve all of this. DIY takes some trial and error from the idea to the execution, plus tremendous amount of help from family and friends to expedite the processes.
TK: How did winter and the holiday season inspire your decor choices?
CCR: It informed everything — the colors, textures, fabrics, flowers, smells and tastes. Make sure your wedding details envelope all the senses. I am still bummed I couldn't budget the fan that pumped different smells into the air during different points of the reception. But then again, I'm not a Kardashian.
TK: Did a New Year's Eve wedding date hold any significance for you and Brendan?
CCR: New Year's Eve was my dream wedding date. I booked it at our venue twice! We pushed our engagement an extra year to make sure it worked out with our school and work schedules. So I rebooked it and didn't take no for an answer on a very competitive date and venue. I basically got the first bid because I started earlier than any other bride would have.
In my head, all women are Disney Princesses, so I'm huge nerd when it comes to magical moments. But the date also holds poetic significance to my husband and me. We are both huge holiday people, but New Year's Eve is a moment where everyone stops and reflects on the blessings they have with those around them. Love is eternally renewed by being married on this day and I couldn't think of a more positive omen for a marriage. The mood within our wedding party was very much this as well. We ended up having fireworks off the balcony which was a huge plus! Everyone we cared about had a smile on their face and that made us even happier.
TK: Did you go on a honeymoon?
CCR: We didn't find it prudent to take a honeymoon because we had a destination wedding with so many activities (dogsledding, s'mores, ice skating and skiing). To be honest, I was tired from the planning! We were offered a wonderful all-inclusive stay at a five-star hotel in Cancun, but since I'm currently finishing my degree at Barnard College, we may wait till May for a postgraduate celebration.
TK: What are your plans for your first anniversary?
CCR: Brendan and I will be in Los Angeles and most likely at a beach spa in Orange County close to where his family lives. We'll probably have a spa day and then toast with our personalized Waterford champagne flutes (a gift from my awesome mother-in-law) and, per tradition, unfreeze a piece of our wedding cake. Then its off to an annual New Year's Eve soiree with family! Getting married on New Year's Eve doesn't mean you should have to be alone! Well, for after midnight maybe…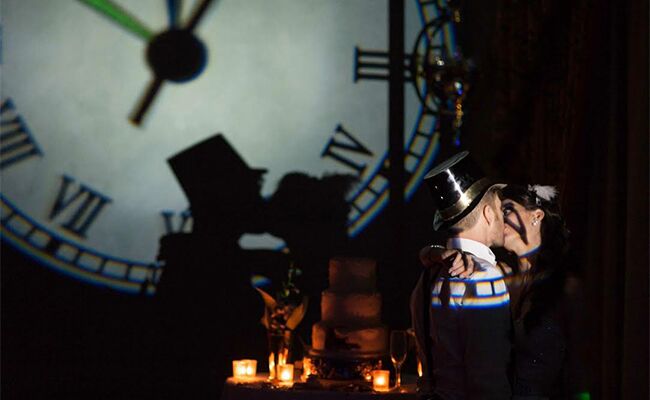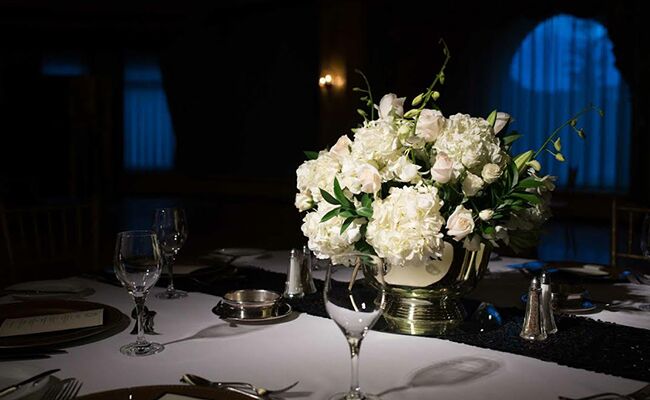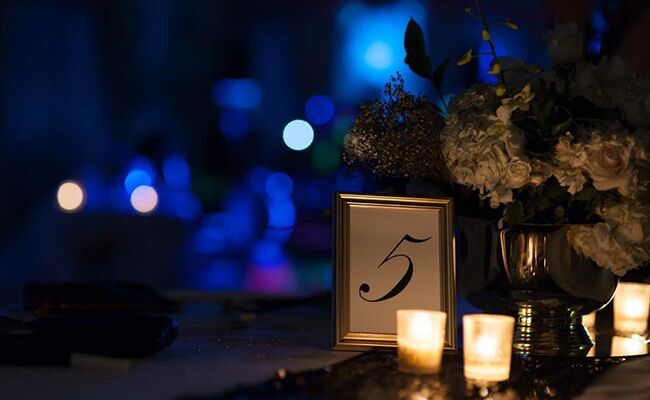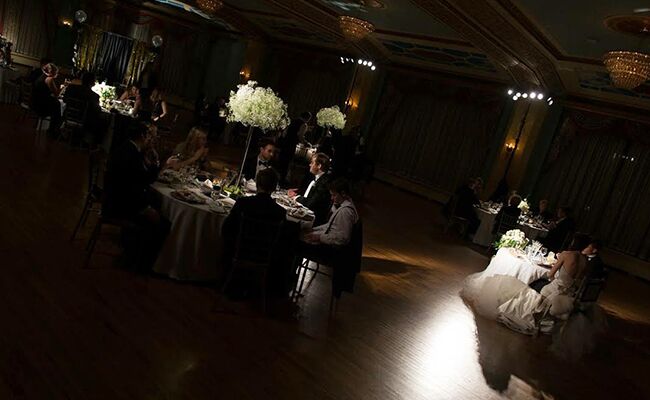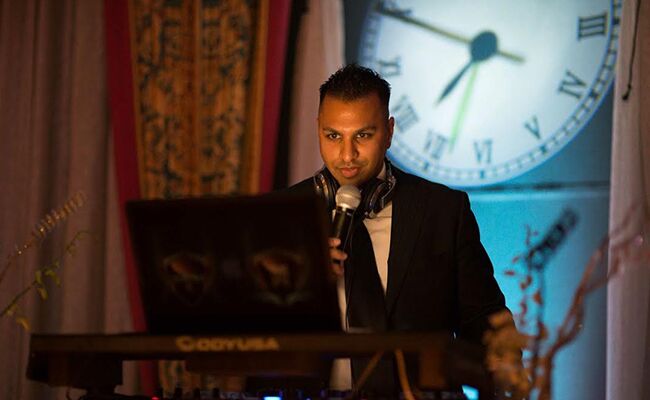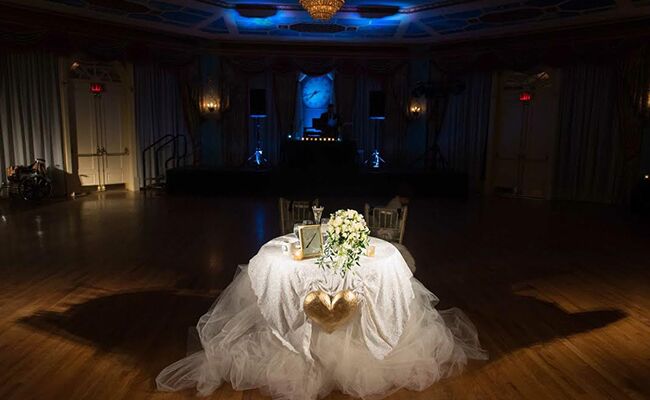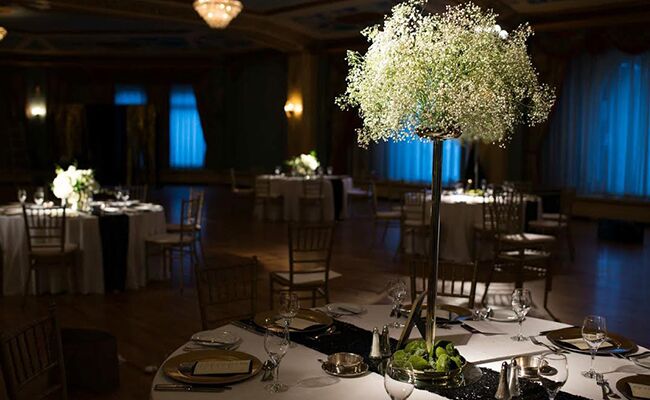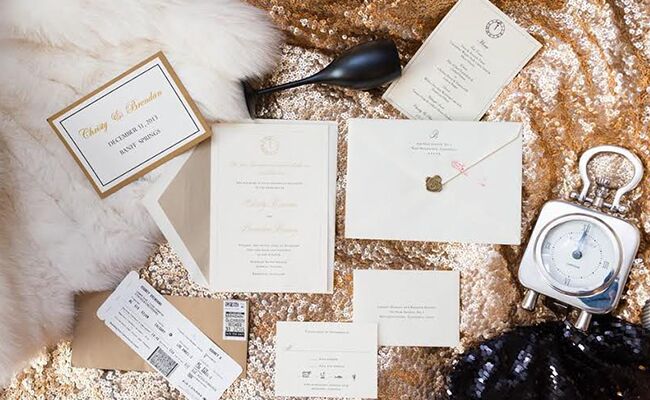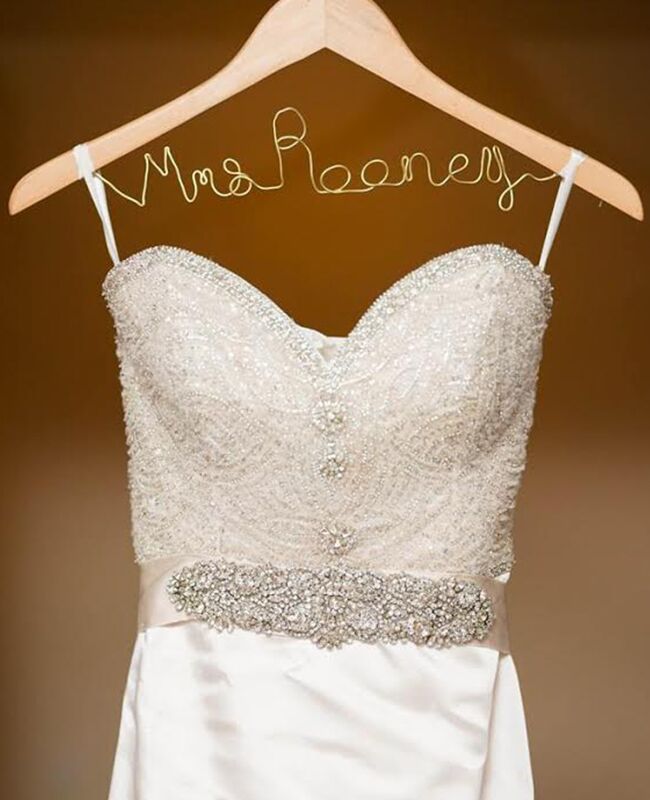 Christy's vendors:
Photographer: Philip Samuel Martin
Videographer: Kyle Barber
Hotel: Fairmont Banff Springs Hotel
DJ: Pez Productions
Coordinator: Ashley Lewkowicz
Bouquet: Forget Me Not Flowers
Watch Christy and Brendan's beautiful wedding video below!
Brendan + Christy | Wedding Highlights from Kyle Barber on Vimeo.
Want more? Right here!
> Corbin Bleu and Sasha Clements: All about their romantic Disney World engagement and wedding plans!
> Engagement ring shopping 101