15 DIY Foods You Could Make for Your Wedding
From apps to dessert, we've got a few options.
When it comes to DIY for your wedding, there are some things you could totally tackle and others that are best left to the pros. Catering your own wedding, for example, is a task far too daunting for a couple to take on themselves. However, if food is woven into your relationship fabric and you really want to share that with your guests, there are stress-free ways to go about it.
Think about food options that can be prepared ahead of time (at least two days) in large batches. The day before your wedding should be reserved for R & R and maybe tending to a couple last-minute details—but not slaving away in the kitchen. You could also pick a food station that's easily assembled, like tacos or trail mix, gather the materials a few days ahead of the wedding and ask an attendant to put it together for the reception. Here are some of our favorite options when it comes to DIY food for your wedding.
DIY Trail Mix Bar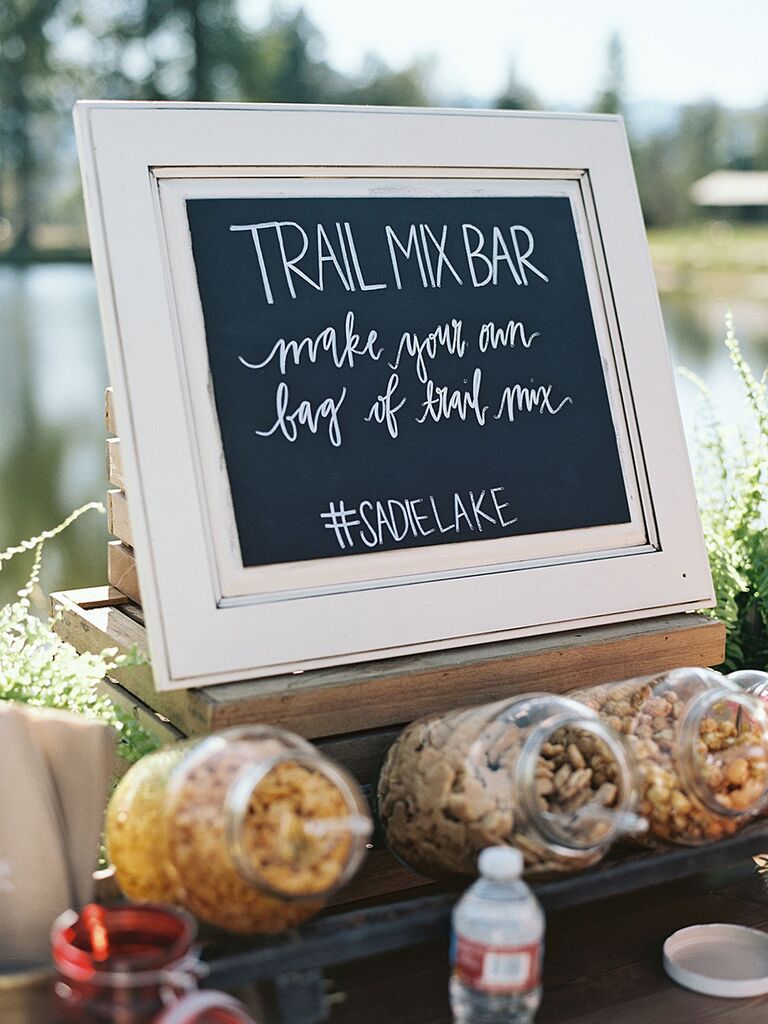 From: A Camp-Inspired, Country Wedding at a Private Residence in Condon, Montana
Salsa and Guacamole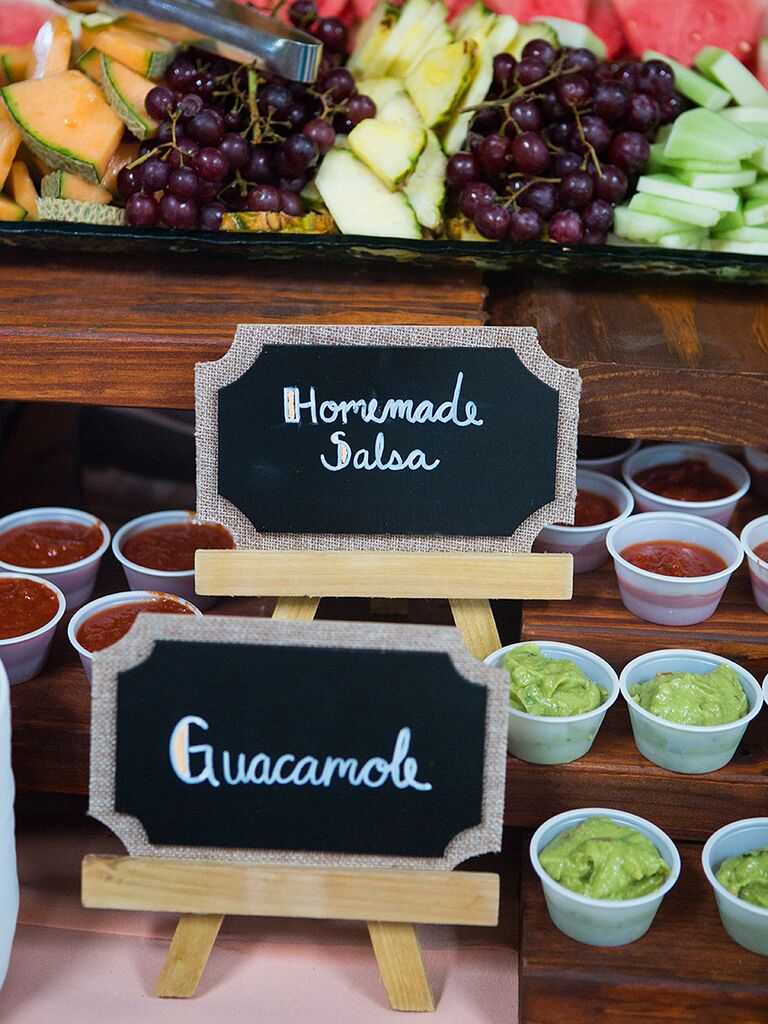 From: A Southwestern DIY Wedding at a Private Residence in Waco, Texas
Taco Salad or Nachos Station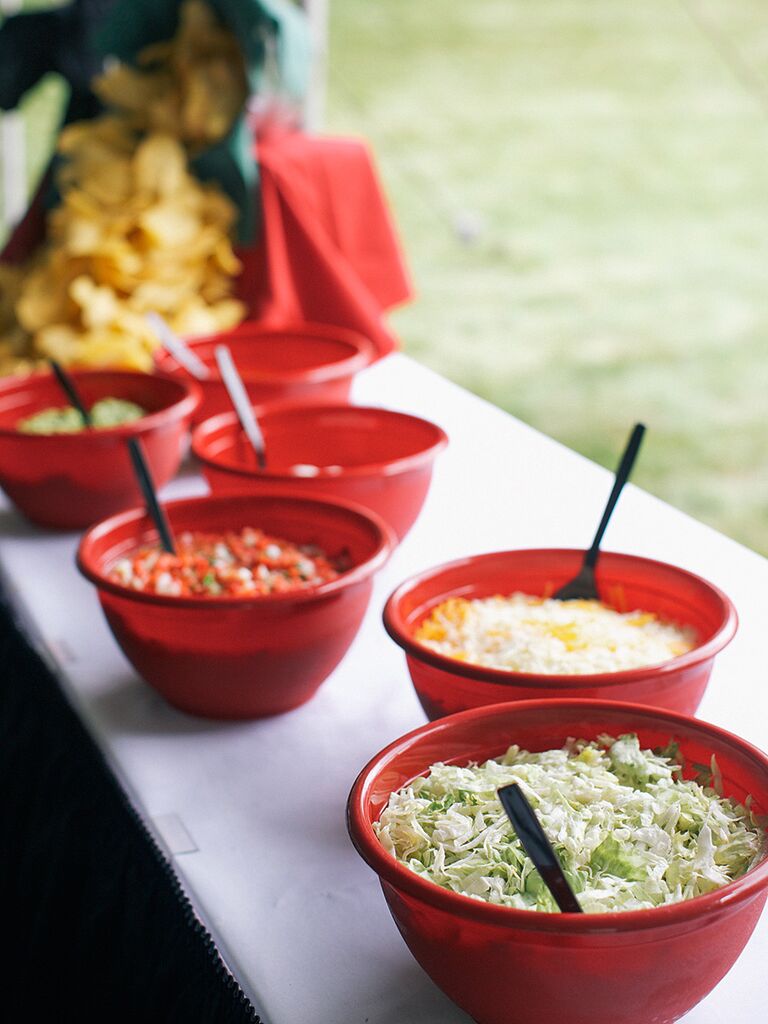 From: A Bright, Backyard Wedding at a Private Residence in Yardley, Pennsylvania
DIY Flavored Popcorn Bar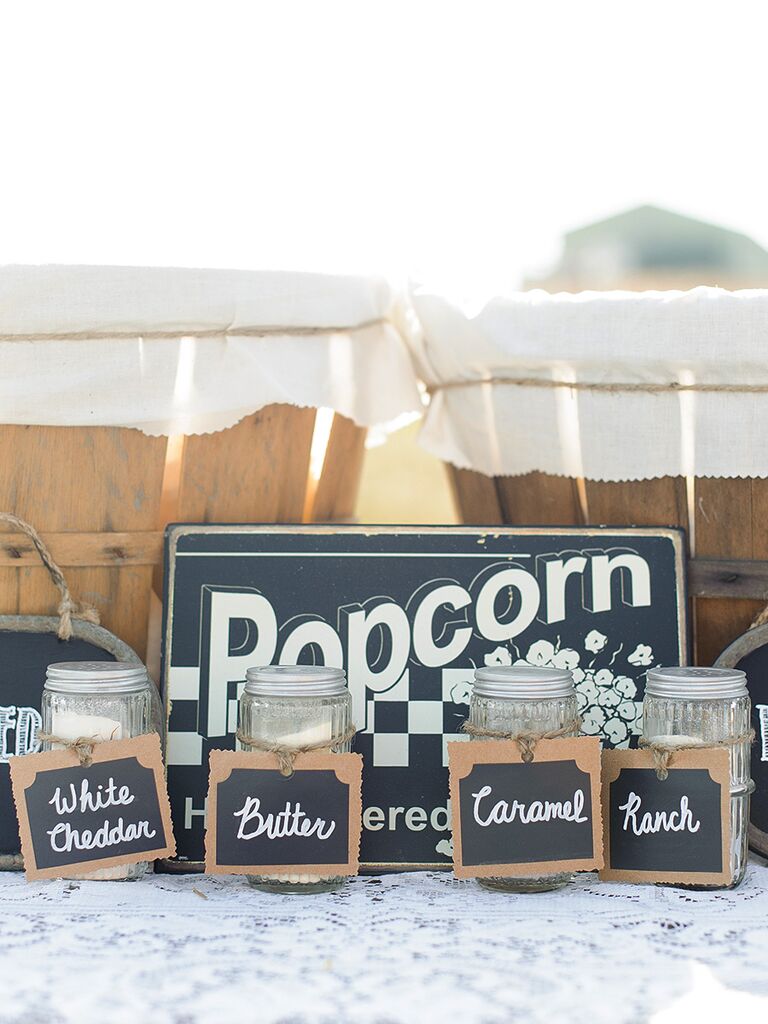 From: A Country Chic Wedding at a Private Residence in Millersville, Pennsylvania
Pickled Veggies
From: A Rustic, Country Wedding at Cedar Bend Events in Cedar Creek, Texas
Bacon Station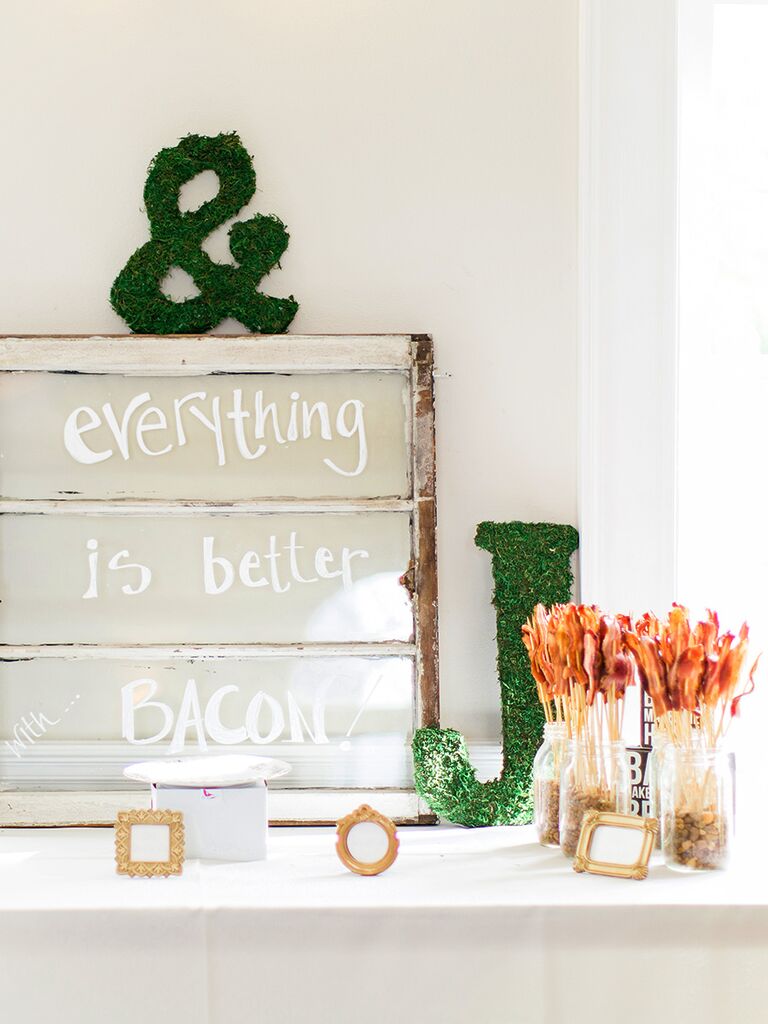 From: A Classic Summer Wedding at Ribault Club in Fort George Island, Florida
Sliced Apple and Toppings Station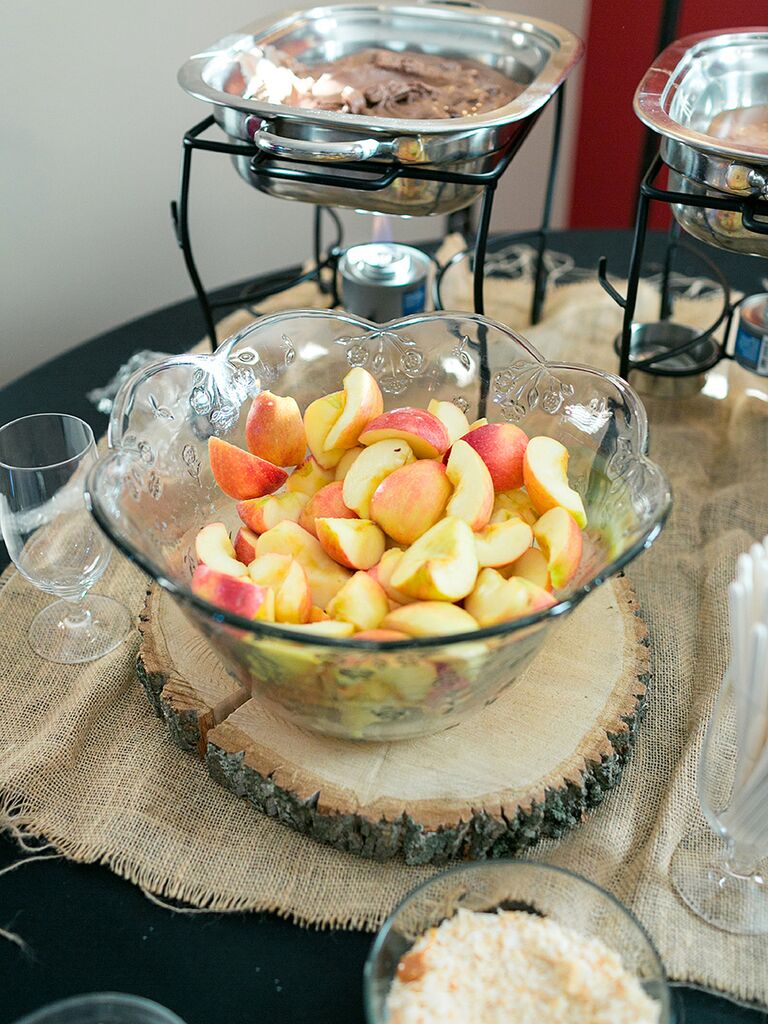 From: A Festive, Fall Wedding at Amber Grove in Moseley, Virginia
Pre-Bottled Limoncello Drinks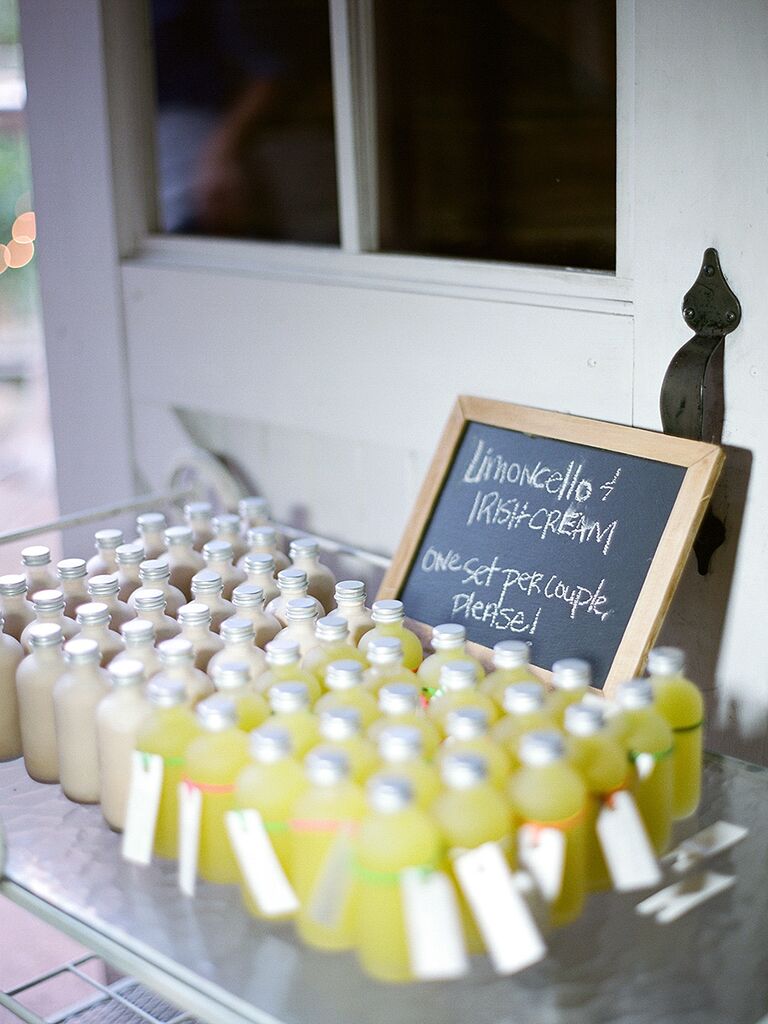 From: A Romantic Barn Wedding in Benton Harbor, Michigan
Homemade Pie Bar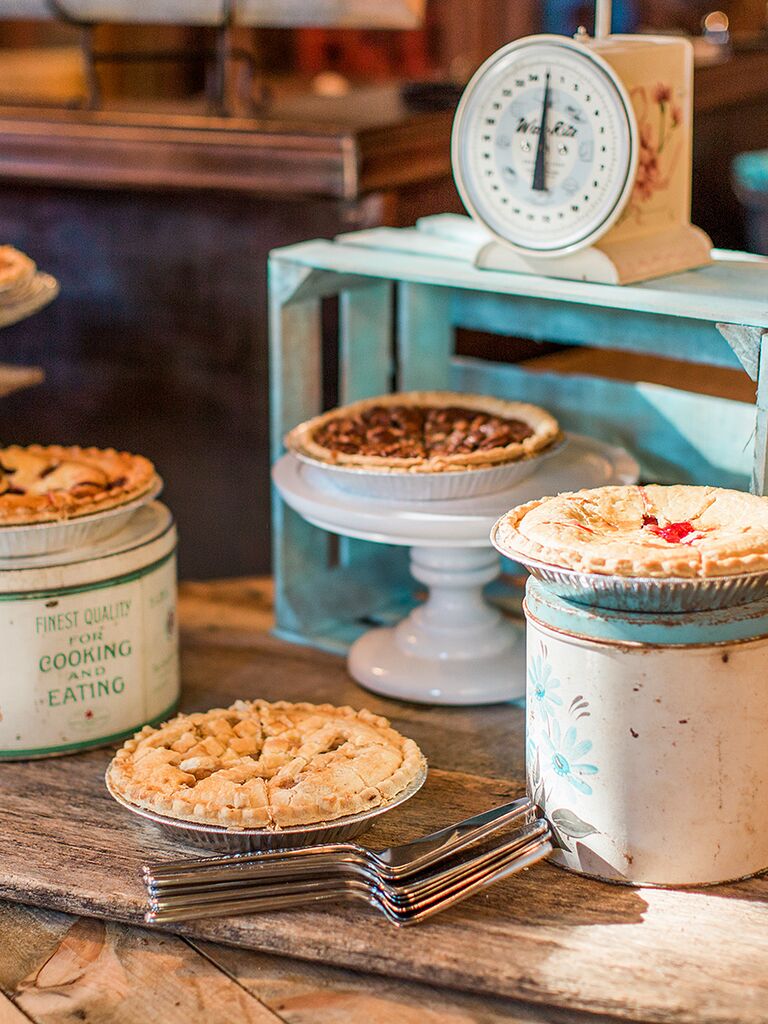 From: A Rustic Spring Wedding With Vintage Details at the Barn at Sleepy Hollow in Clarksville, Arkansas
Hot Chocolate Bar With Marshmallows and Whipped Cream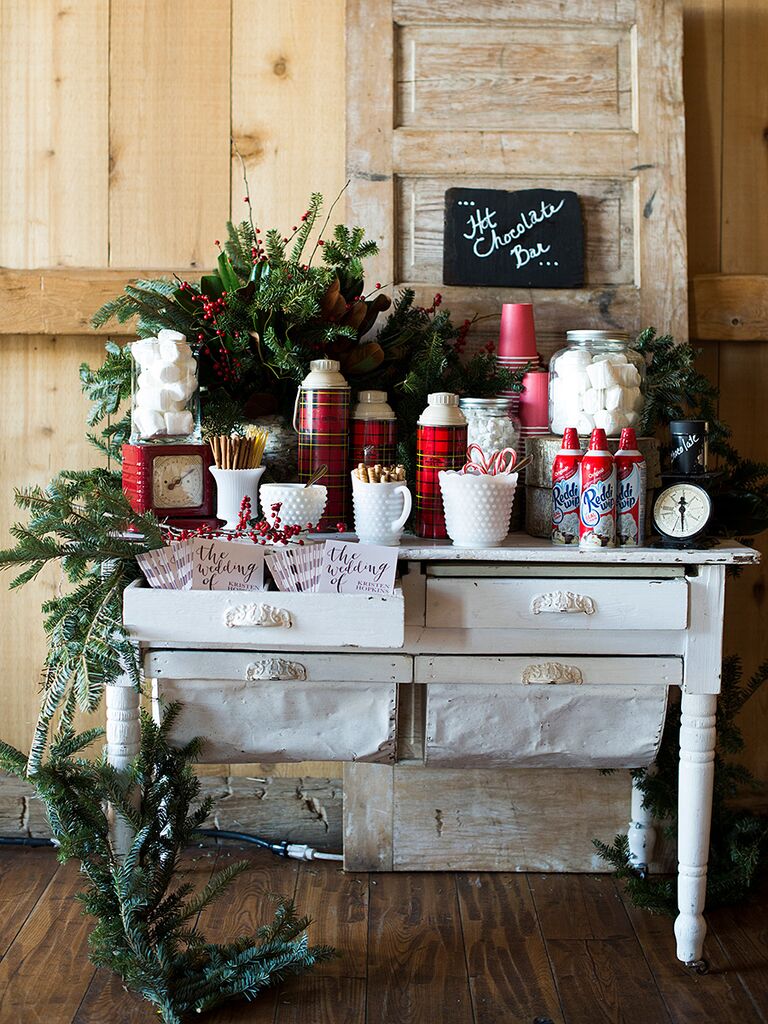 From: A Rustic, Whimsical Wedding at Devil's Thumb Ranch Tabernash, Colorado
DIY S'mores Bar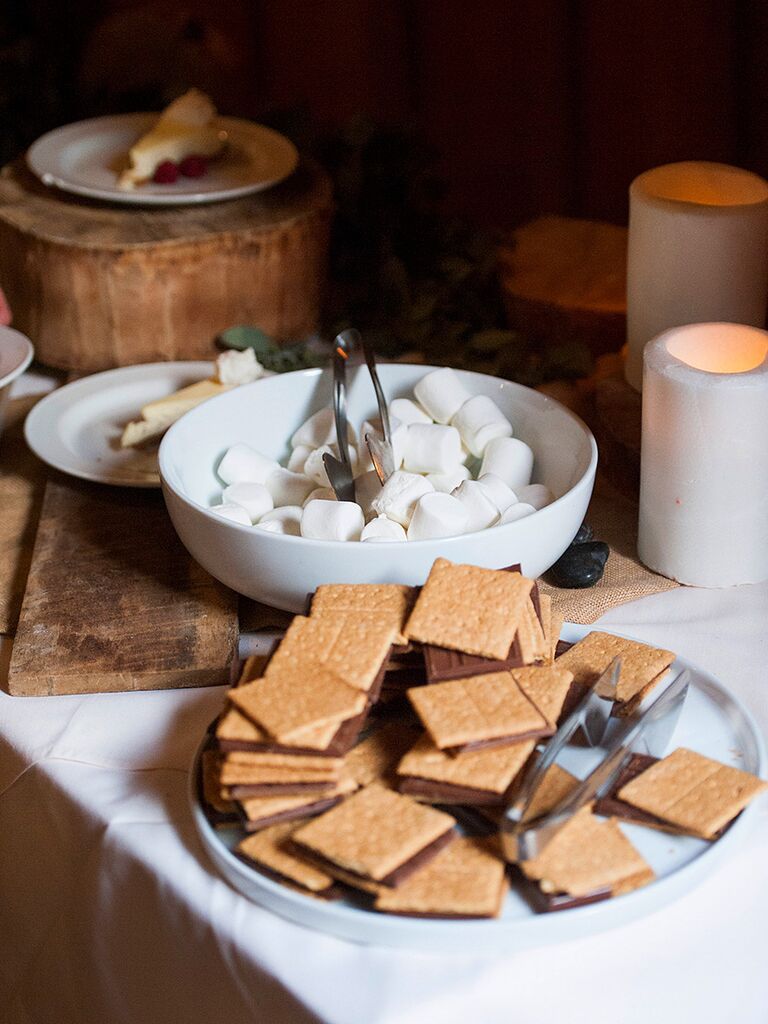 From: A Rustic Mountain Wedding at Sundance Mountain Resort in Provo, Utah
Homemade Cookies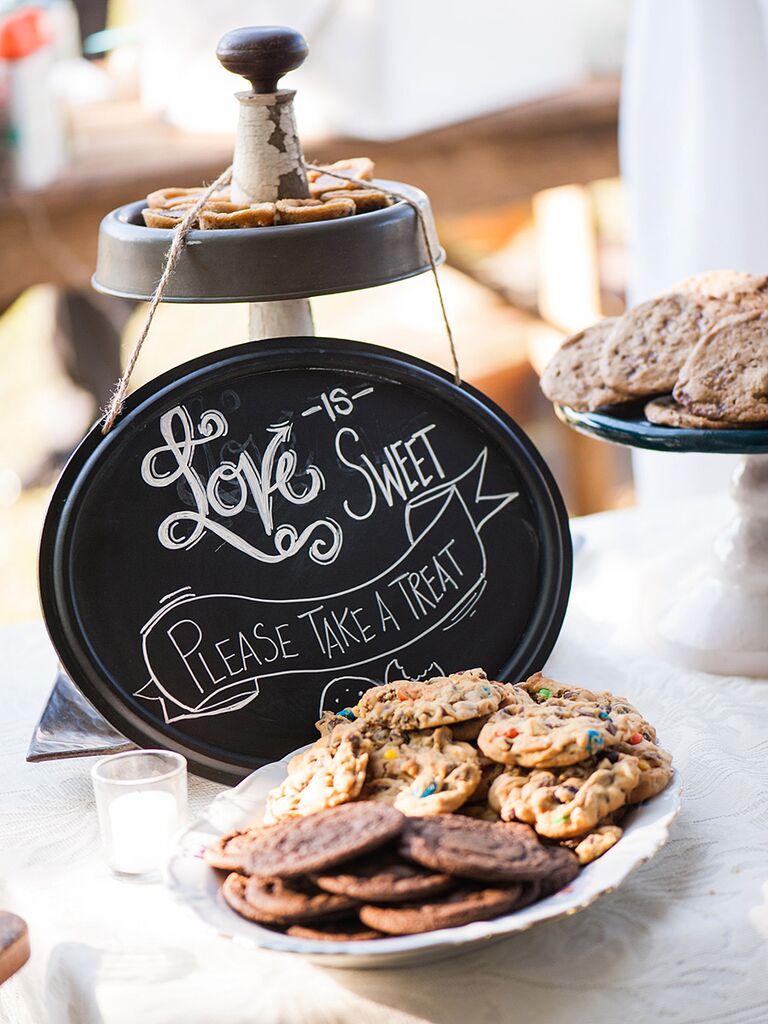 From: A DIY Shabby-Chic Wedding at a Private Residence in DeLand, Florida
Pre-Packaged Jam Favors
From: A Rustic Vintage Wedding at Fulford Barn in Brownfield, Texas
Homemade Dessert Bar With Fruit Tarts and Cookies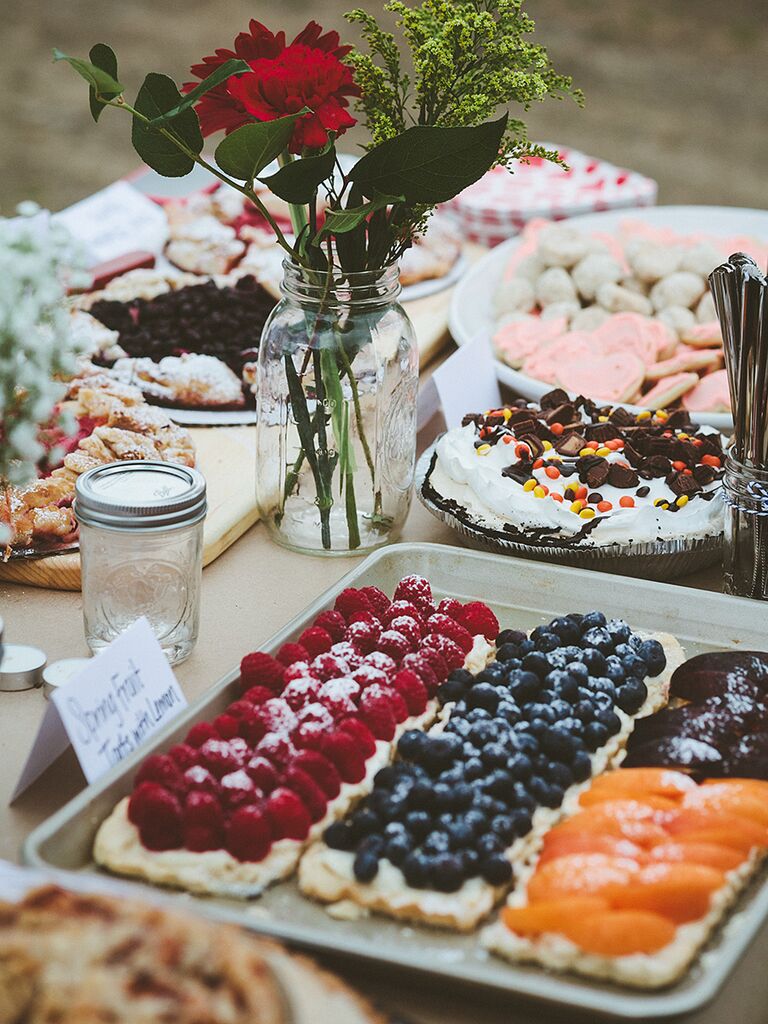 From: A Rustic, Laid-Back, Farm Wedding at a Private Residence in Cuba, New York
Homemade Jam-Filled Cookies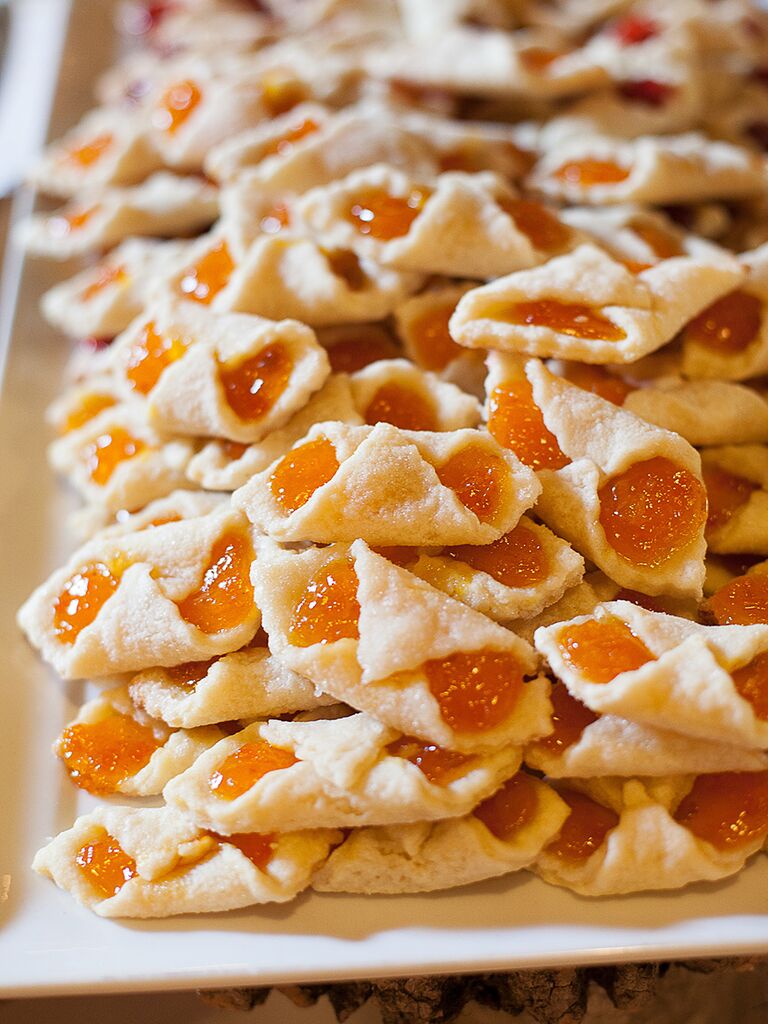 From: A Charming, Rustic Wedding at West Overton Barn in Scottsdale, Pennsylvania