Time's Up! Stay Tuned to Find Out the Winning Entertainment for The Knot Dream Wedding
by Kristin Cimonetti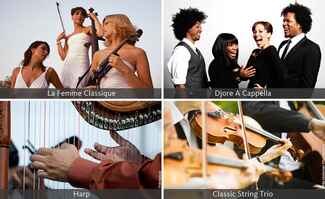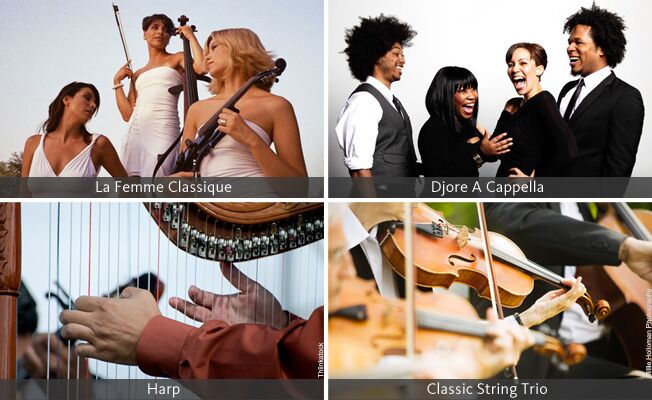 You've picked the dream wedding couple, the theme, the rings, the dress (Shh! We're not revealing that till the big day!), Sierra's hair/makeup, the bridesmaids gowns, the formalwear for Andre and his groomsmen and the cake! Now it's time to vote for the ceremony entertainment.
See the four musical choices provided by Elan Artists and vote below for the one you want to hear at The Knot Dream Wedding ceremony, live-streamed on February 14!
Voting has closed! Tune in tomorrow and watch our 1 P.M live broadcast to find out what Sierra and Andre's wedding ceremony entertainment will be.

Learn more about each entertainment choice provided by Elan Artists:
La Femme Classique
A group of electric violin players specializing in contemporary music.
To hear a sample from La Femme Classique click here.
Djore A Cappella
An urban chorus singing a cappella.
To hear a sample from Djore A Cappella click here.
Harpist
A solo harpist playing ethereal music to create a dream-like ambience.
To hear a harpist sample click here.
Classic String Trio
A string trio composed of a cello and two violins performing romantic classical arrangements.
To hear string samples click here.
Here's another glimpse at the winning theme to help you decide!
> Meet the Dream Wedding Couple: Sierra & Andre!