We're Obsessed With This New Cocktail Idea
Get your bartender on board, because this is awesome.
by Andrea fowler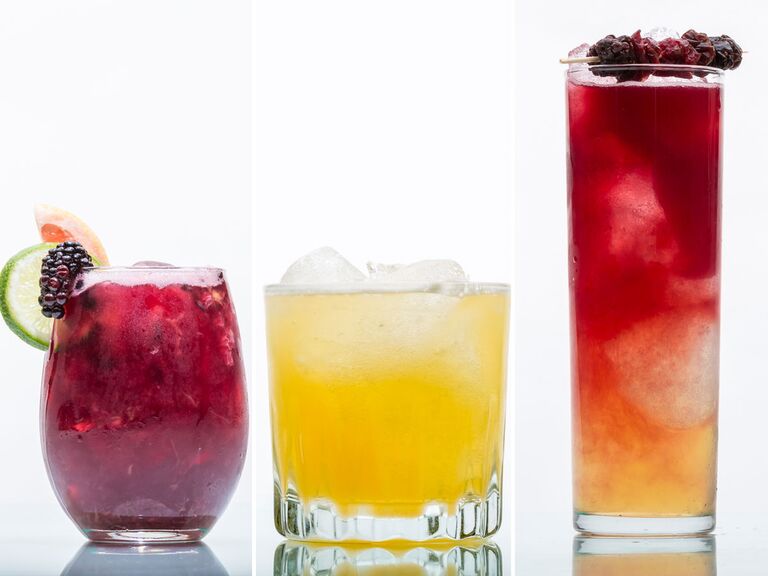 Signature sips at wedding receptions have been on the rise, so naturally we've been curious how the trend will evolve as couples make it their own. We've been loving the witty "his" and "hers" drink selections, but now there's a whole new twist: two cocktails become one. (How symbolic, right?)
Crafted by Trisha Antonsen, Drizly's chief cocktail officer, the concept of "better together" cocktails are the hottest thing since craft microbrews. Antonsen concocted three recipes to get you ahead of the curve, and yes, there's something for everyone. So whether you're a gin lover or a devoted IPA drinker, you'll want to get on this.
Rojo Rye Do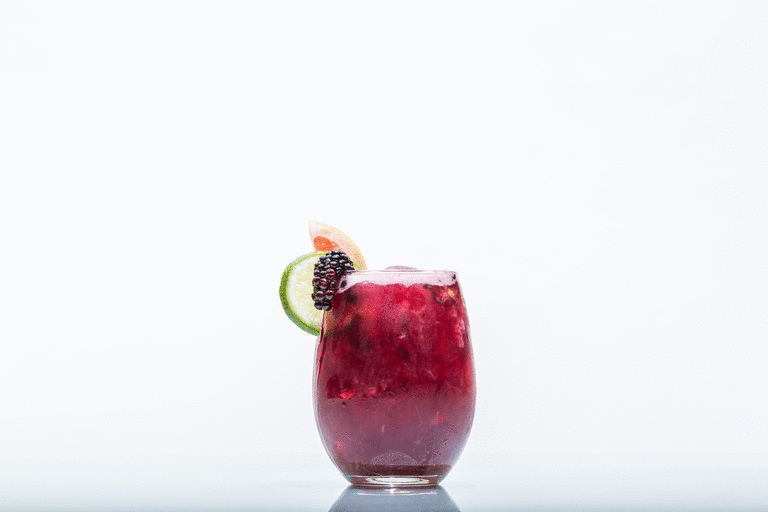 "Balance is key in every relationship, and just as important in a good cocktail. The smooth rich flavors of a summery red sangria balance out the tang of a whiskey sour in this combination," Antonsen says. "The perfect harmony of flavor in this cocktail is a match made in mixology heaven."
Drink 1: Whiskey Sour
2 oz. rye whiskey
2 1/2 oz. homemade sour mix
Ice
Maraschino cherry, for garnish
Combine both ingredients in a shaker with ice. Shake vigorously for up to a minute or until frothy. Strain over ice into a rocks glass and garnish with a maraschino cherry.
Drink 2: Red Sangria
1 cup malbec
1/2 oz. brandy
1/2 oz. orange liqueur
2 oz. pink grapefruit juice
2 oz. pineapple juice
Ice
Fresh fruit, for garnish
Combine all ingredients in a shaker full of ice, then shake well to combine. Strain into a red wine glass full of ice and garnish with fresh fruit slices.
Better Together:
Fill a tall collins glass with ice and begin to pour in the whiskey sour, leaving about an inch of room at the top. Next, slowly pour red sangria to layer on top of the whiskey sour. Do not mix. Garnish with cherries.
So Gin Love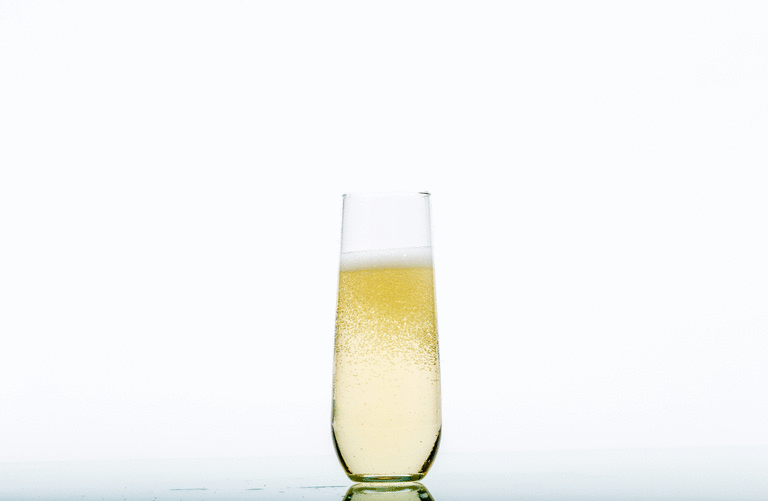 "This bubbly marriage of floral elderberry liqueur, dry champagne, gin and tangy citrus brings a whole new meaning to love at first sight. The slightly rosy hue of the pink lemon makes this cocktail perfect for any bride to sip on her day," Antonsen says.
Drink 1: Champagne and St-Germain
1.5 oz. St-Germain elderflower liquor
5 oz. brut champagne
Pour elderflower liquor into bottom of champagne flute. Fill the remainder of the glass with the brut champagne of your choice.
Drink 2: Gin Lemonade
1 pink lemon
1/2 oz. simple syrup
2 oz. Hendrick's gin
Ice
Club soda
Lemon, for garnish
Combine the juice of one pink lemon, simple syrup and gin in a cocktail shaker filled with ice. Shake to combine and strain over ice into a rocks glass. Top with club soda. Serve with a lemon wheel.
Better Together:
In a stemmed champagne flute gently pour equal parts of both drinks. Allow to settle and garnish with sage and a lemon twist.
Hoppy Ever After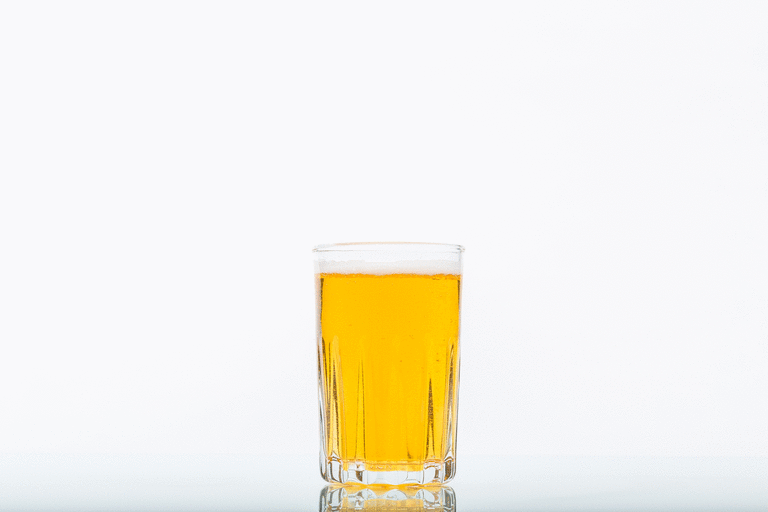 "At first glance, you might think a hoppy brew and fruity cocktail have nothing in common, but as the old saying goes, opposites attract," Antonsen says. "In this cocktail, flavors combine to create a unique beer cocktail that will make even the most skeptical hops lover swoon."
Drink 1: Session IPA or seasonal pale ale
Drink 2: Peach Belle
1.5 oz. vodka
2 oz. peach nectar
1 oz. orange juice
Ice
Club soda
Combine vodka, peach nectar and orange juice in a shaker with ice. Shake to combine, strain over ice and top with club soda.
Better Together:
Slowly pour equal parts beer and Peach Belle into a large stemless wine glass full of ice. Garnish with a slice of fresh peach.

Love this trend as much as we do and want to try out the cocktails right now? If you don't have all the ingredients, hit up Drizly to deliver what you're missing and you'll be enjoying these crafty cocktails in no time.