Cinderella Shoes At DSW, But Prince Charming Sold Seperately
by Heather Hall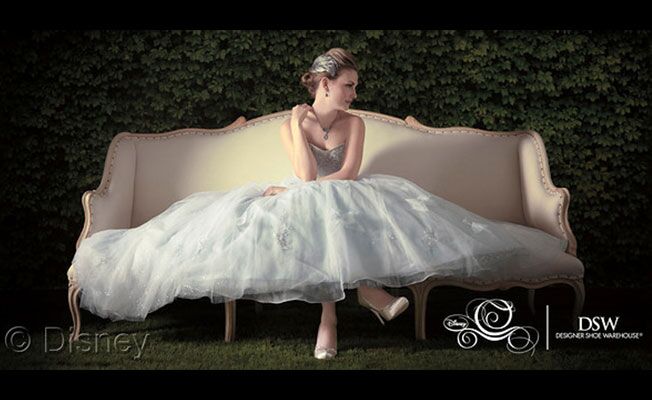 DSW's newest and hottest shoe release (coming soon) is a line of Cinderella inspired pumps called The Glass Slipper Collection. Jewel tones, embellishments, and peep toes make up the slippers that will also be super affordable. Ranging in price from $60-$90, these bridalicious shoes will make you feel like princess walking down the aisle. Note: Prince Charming not included.
Available in-stores and online at DSW.com beginning October 1, 2012, they will be marked with a blue jewel and an embossed carriage logo on the sole. It will coincide with the "Diamond Edition" release of Cinderella on October 2.
This new DSW-Disney collaboration takes place just after Christian Louboutin's take on the iconic Cinderella shoe was debuted at Paris Fashion Week. However, don't plan on getting your hands on a pair of those. There were only twenty produced. Read more.
Fashion's biggest muse this year has been Disney. Designers have been turning to Minnie Mouse for London Fashion Week and Barneys New York has announced it's latest holiday campaign to include fashionista Disney cartoon characters (I'm obsessed!). It is definitely the year for Disney.
Would you wear Disney wedding accessories or have a Disney wedding?
> Christian Louboutin's Limited Edition Cinderella Slipper
> Disney Princesses Show Off Their Best Accessories