See Elizabeth Fillmore Wedding Dresses From Bridal Fashion Week
Check out the designer's latest collection to appear on bridal runways.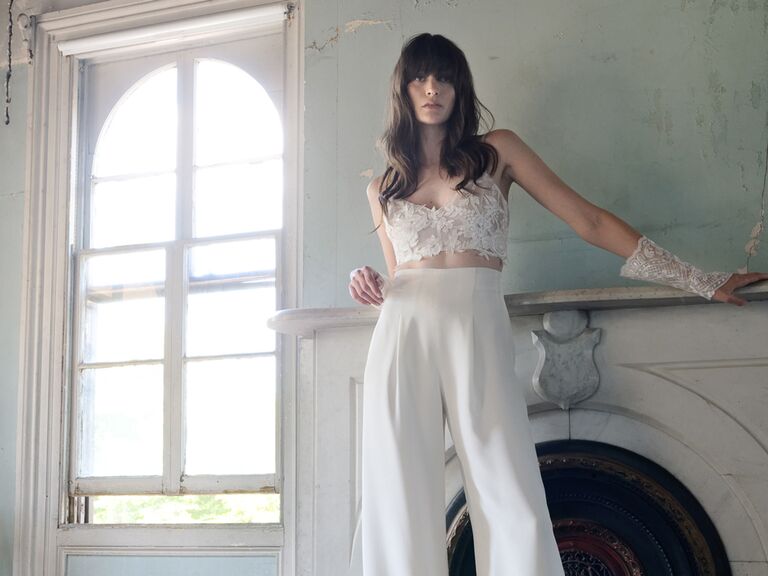 Elizabeth Fillmore's bridal designs draw inspiration from her "modern romantic" aesthetic. The designer is known for efforless, bias cut slip dresses and bridal separates with a laid back-though-delicate feel—and her newest collection is no exception.
The Fall 2021 collection is the culmination of all of the design elements that inspire Elizabeth Fillmore. The "Reflection" collection focuses on sleek, minimalistic designs. The designer's signature slip dresses, toppers and bralettes are coupled with unexpected black accents, lace details and bespoke embroideries. "Now more than ever we need beauty, strength, and a reminder of our past in order to move forward. The Fall 2021 'Reflection' is a passion project of my artistic vision—I want to offer my brides the poetic drama and artistry of historical inspiration layered over my signature bias cut sensual and modern silhouettes, offering up personal inspiration and aspirations of a lofty lightness," Fillmore says.
The Elizabeth Fillmore bride is independent, feminine, and sophisticated with a creative spirit. "I believe every bride I dress ultimately wants to feel like a modern-day Goddess for her wedding," Fillmore says. That ethereal woman was captured in her Fall 2021 "Reflection" collection. See every look from the collection below.
Elizabeth Fillmore's Fall 2021 Wedding Dresses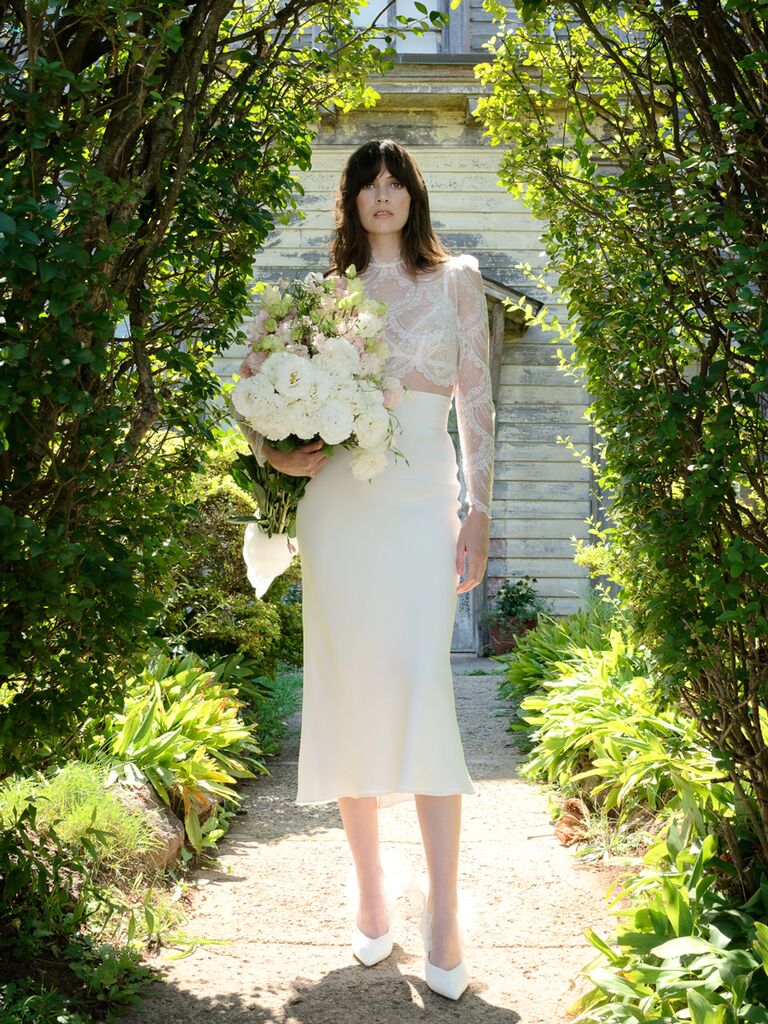 "Florence" scallop lace cropped top and "Nola" silk crepe bias cut skirt.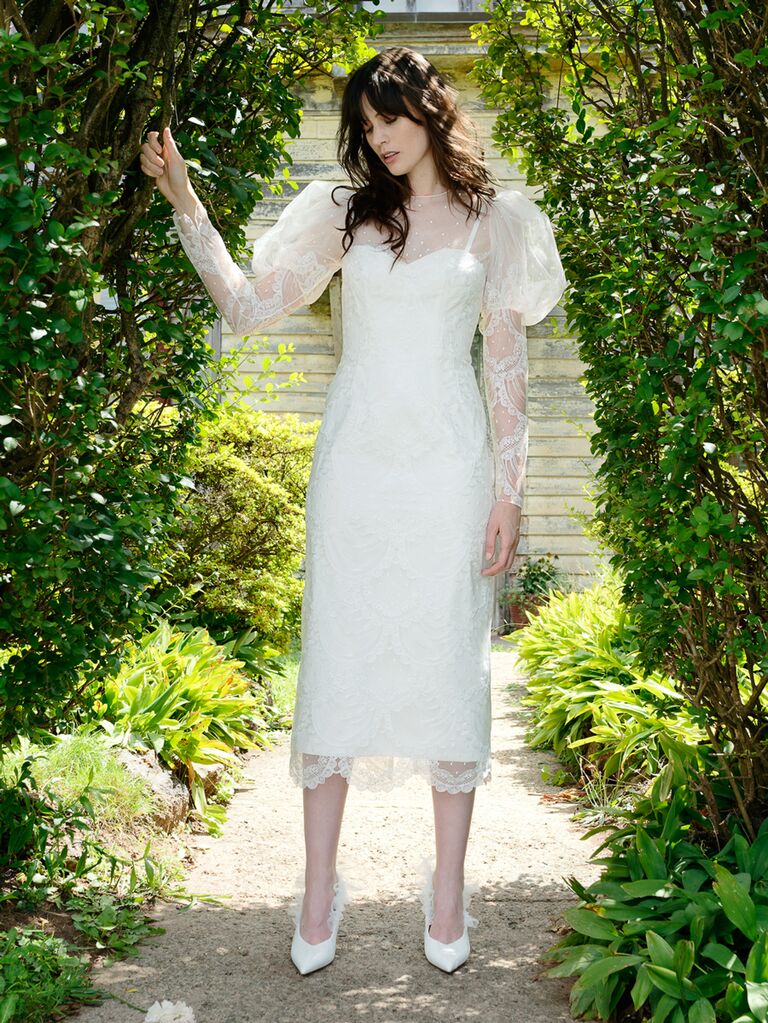 "Isadora" fitted scallop lace modern Victoria day dress with silk taffeta slip.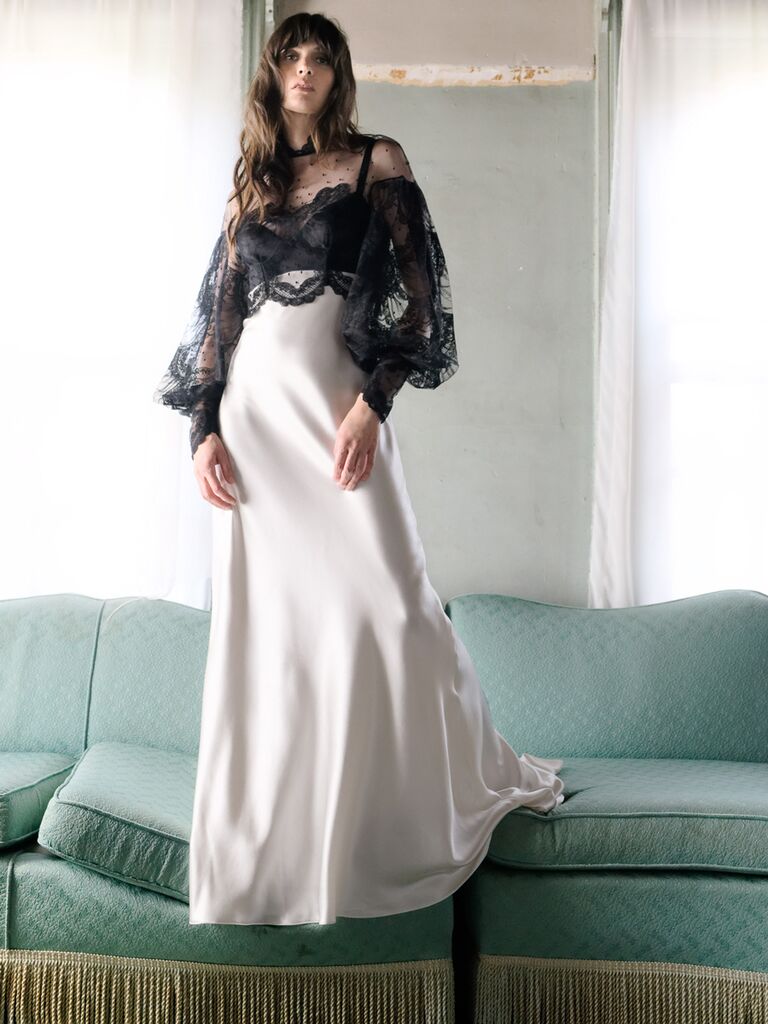 "Izzie" Victorian-inspired scallop lace balloon sleeve over-top.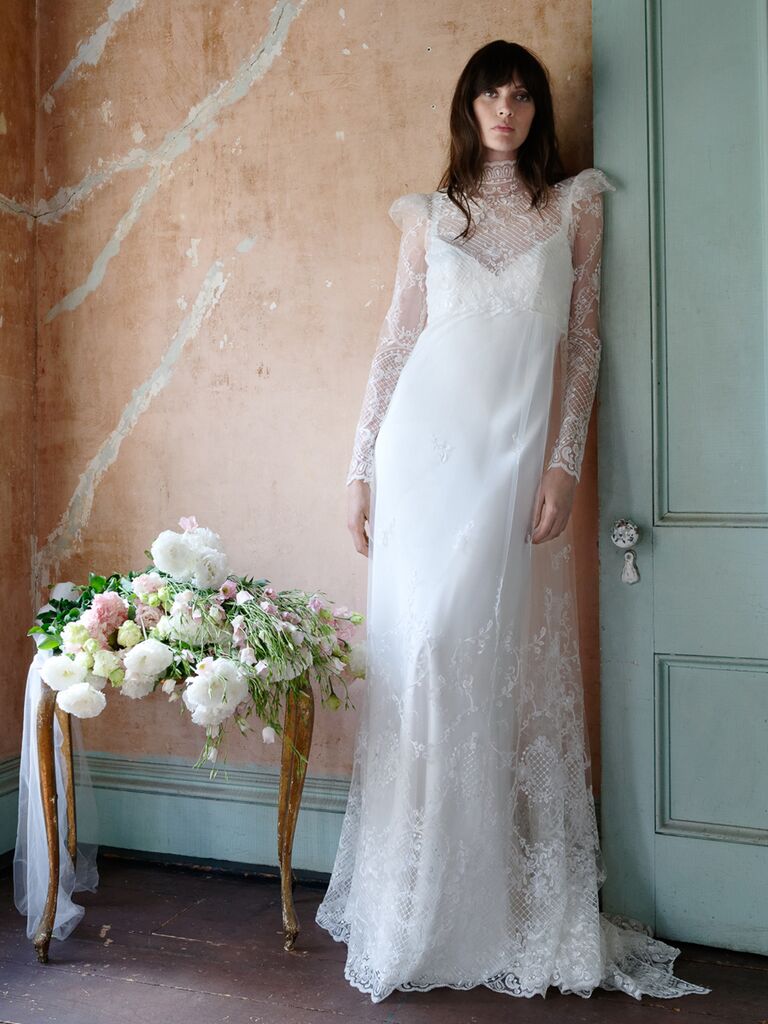 "Josephine" French lattice lace "wedding duster."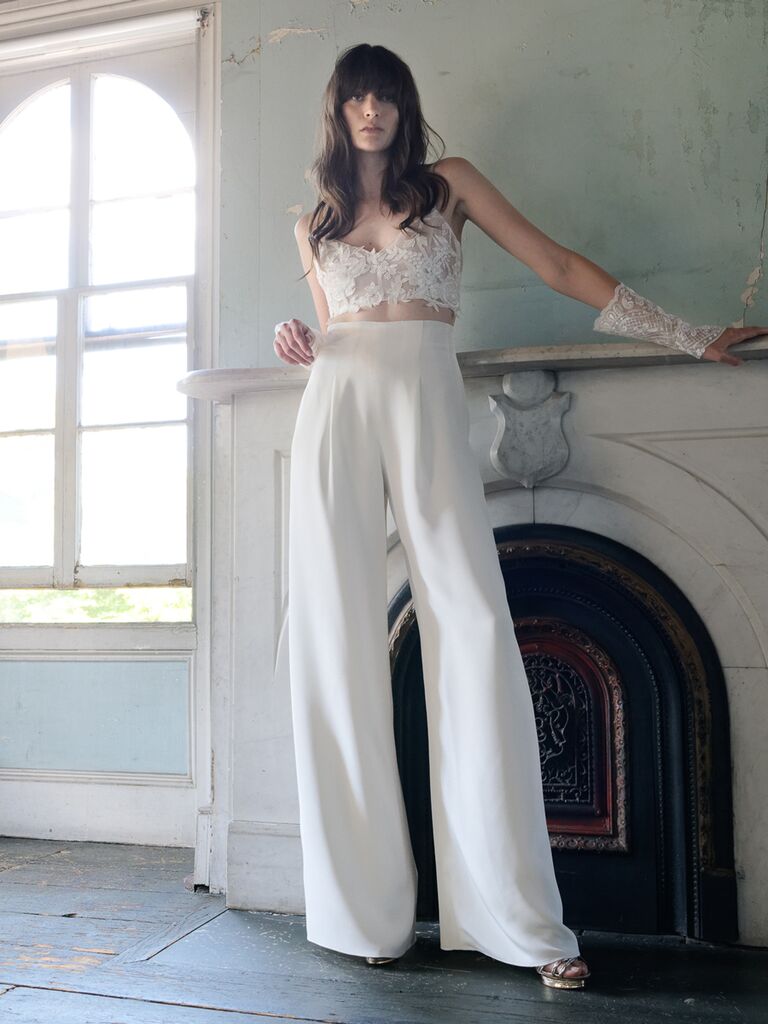 "Liza" cropped vine embroidered bralette and "Duke" high waisted pleated trousers.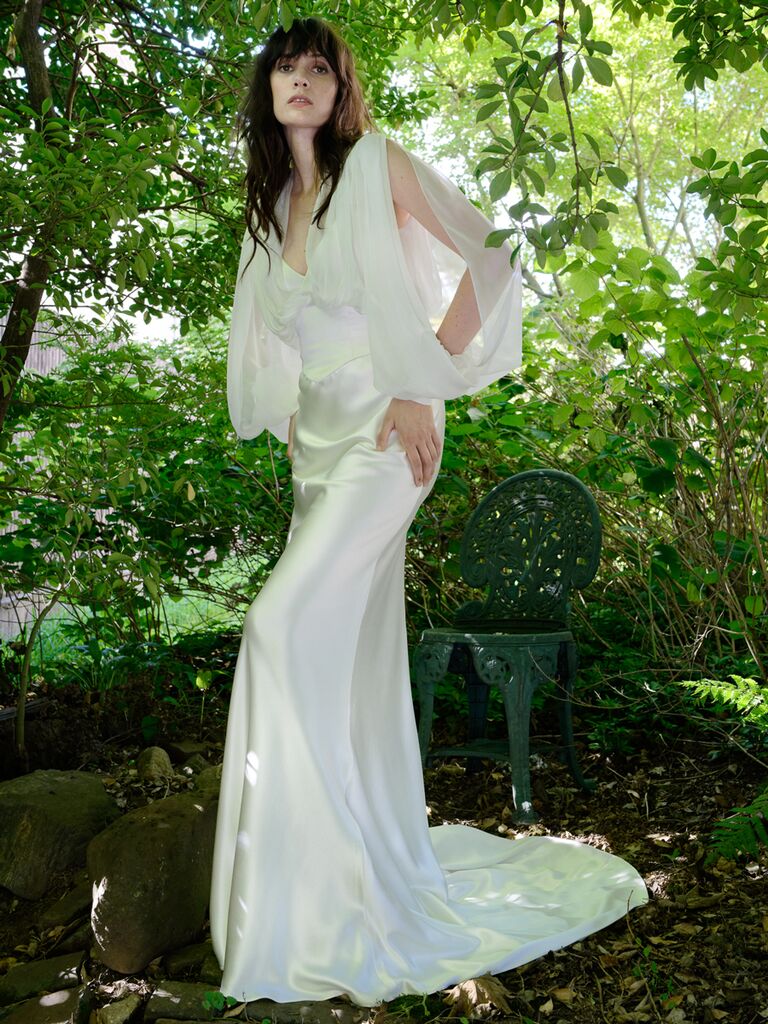 "Silla" satin charmeuse bias sheath gown with billowing satin chiffon draping.
"Agatha" scallop lace high neck halter gown with silk taffeta slip.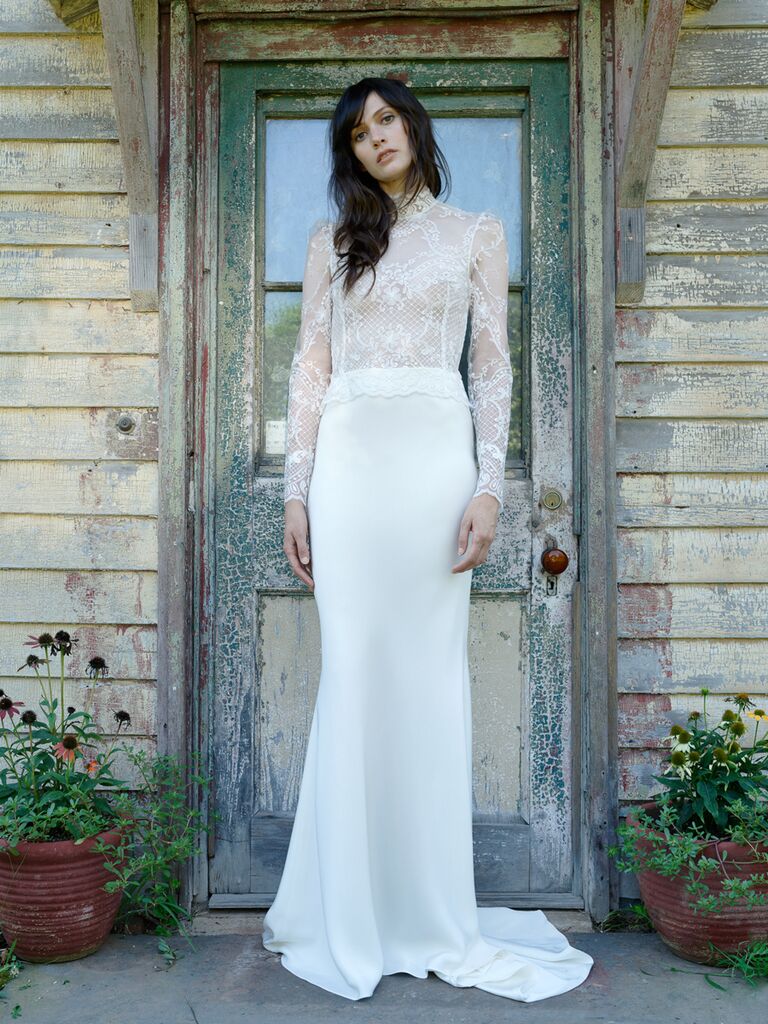 "Clarice" long sleeve lattice lace high neck sheath gown.
"Effie" V-neck sheath gown with an embroidered tulle bodice and silk crepe skirt.
"Empress" bespoke tulle embroidered backless gown with fitted sleeves.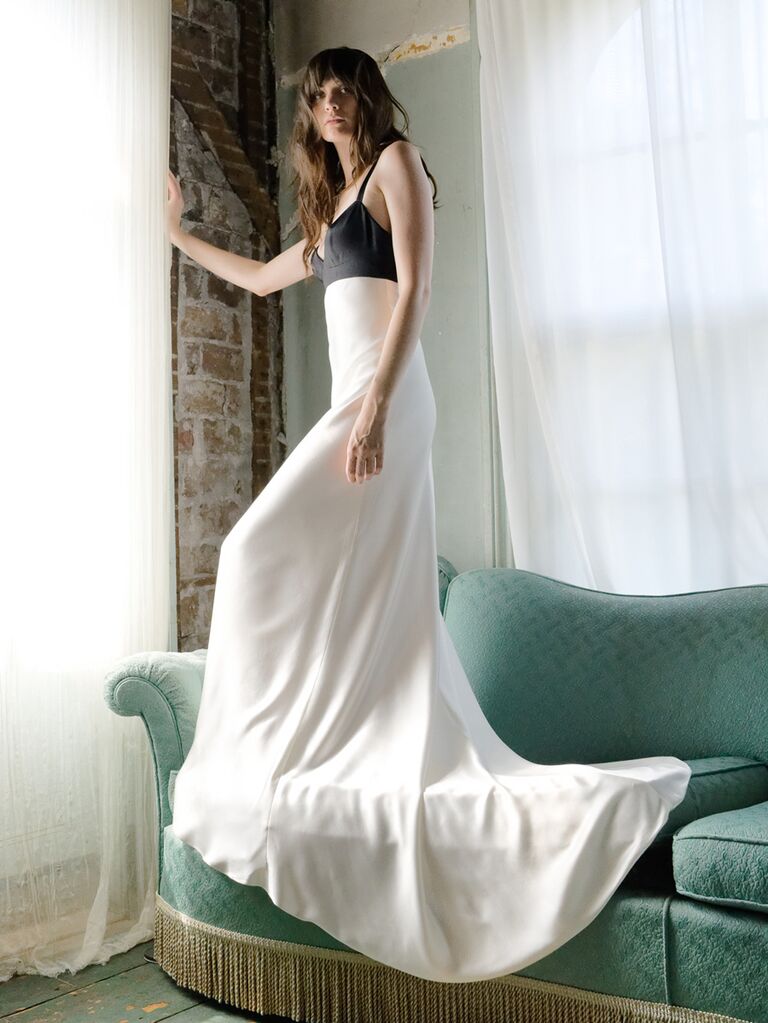 "Eve" sheath gown with fitted satin charmeuse bralette bodice in black.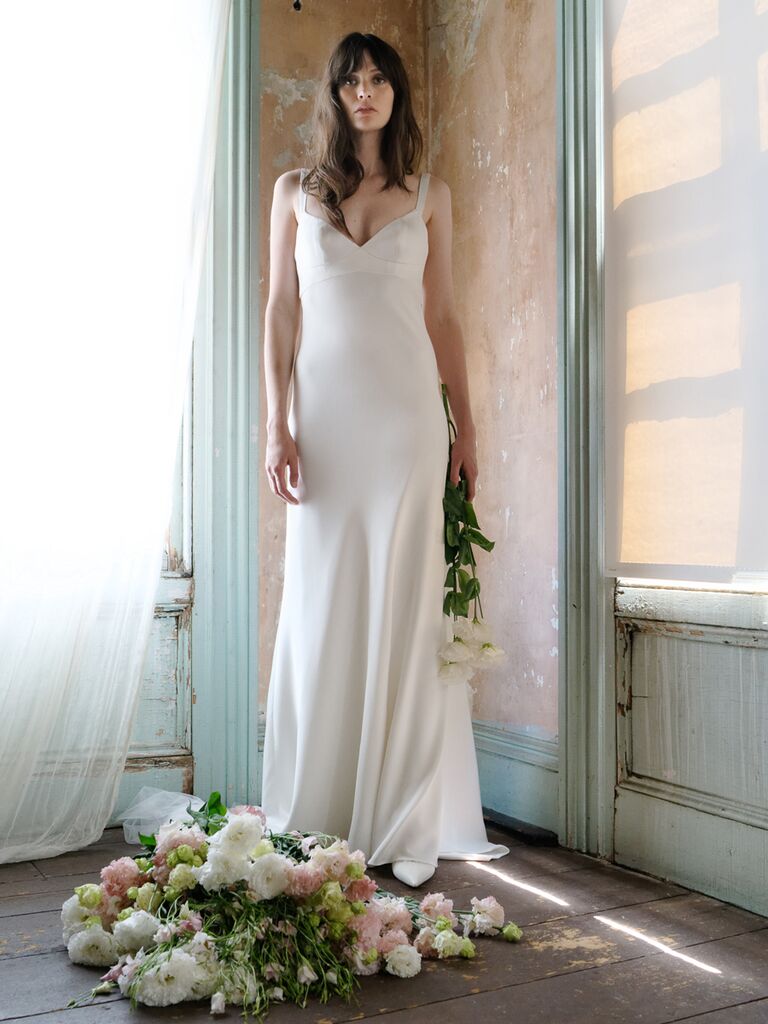 "Eve" sheath gown with fitted satin charmeuse bralette bodice in ivory.
To check out all the Bridal Fashion Week galleries, plus wedding dress advice and more, go to TheKnot.com/bridal-fashion-week.