Emerald-Cut vs. Princess-Cut #WeddingMadness
by Samantha Roberts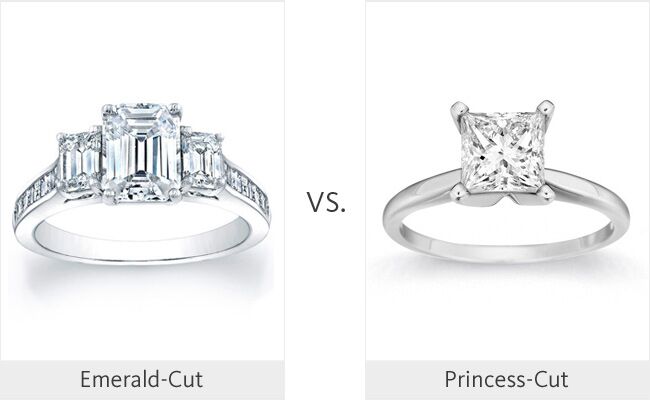 It's round 2 of our March Madness Wedding Tournament! Our #1 seed in the Ring Division, the emerald-cut engagement ring will play the #3 seed princess-cut ring today.
The emerald-cut engagement ring has had quite the year and is by far a favorite going into this tournament, however the princess-cut diamond will always be a classic. Who will win?
Voting is open all day today and and will close tomorrow at 10 a.m. ET.
In yesterday's Dress Division battle of A-Line vs. Sheath the A-Line dominated the game for a majority of the day. The sheath started to gain momentum toward the end of the day but it was too little, too late. A-Line wins with 73.7% of the vote.
PS – Print and fill out your own March Madness Wedding Edition Bracket — take a picture of you with your bracket and then either Tweet or Instagram it at us @TheKnot using the hashtag #WeddingMadness for the chance to win a set of wedding planning books! Read the official rules here.
> How to deal with jealous friends when announcing your engagement