Enter to Hang Out with Fitness Expert Doug Rice (And Win Free Stuff!)
by Lili Salzberg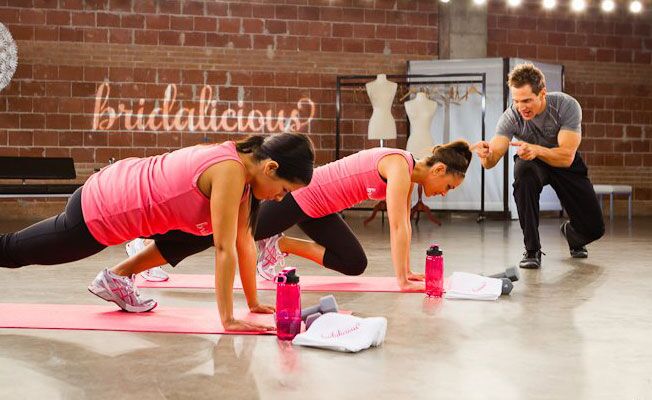 Loving our #FitnessFriday chats with Bridalicious fitness expert Doug Rice? Yeah, we thought so. We're taking it one step further and hosting a Google Hangout, where you'll be able to get a chance to chat face-to-face with Doug, real brides and other Knotties about your fitness goals and questions.
The hangout is happening this Tuesday, August 7th at 12pm EST! We're choosing seven lucky brides to join the hangout and will be giving everyone who participates a Bridalicious fitness DVD and a copy of the latest issue of The Knot magazine.
Interested in participating in a Google Hangout with The Knot? Email [email protected] explaining why you want to join, along with three burning fitness questions you'd like Doug to answer!