Entertaining Tips to Make You the Best Wine Night Host Ever
Or the best wine afternoon host. (Or brunch, we don't judge.)

When you're wedding planning, there are so many opportunities to throw wine nights. Maybe you're having the girls over to help with some craft projects or planning a date night-in with your partner to reclaim some alone time, these wine accessories will make sure you're on top of your game. What we especially love about all of these picks is that when paired with a bottle of wine they also make for the perfect hostess or engagement gift. Cheers!
1. Transport Wine Safely (With Style!)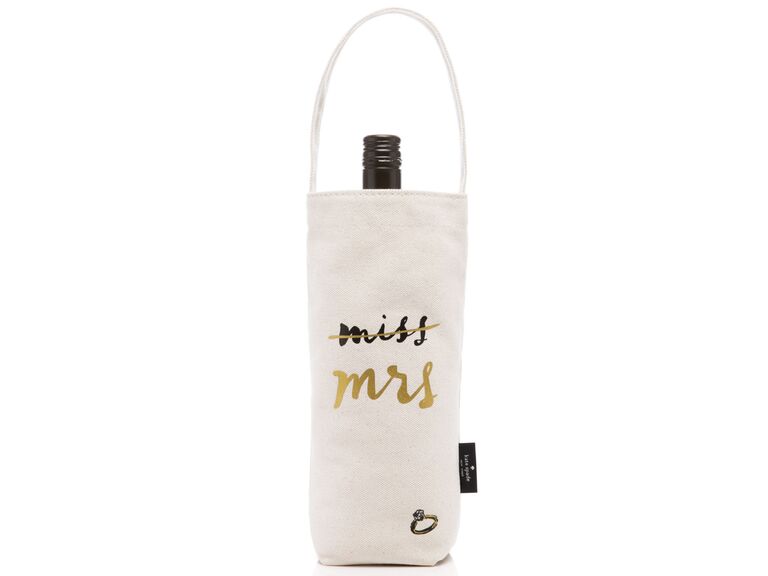 Say you're throwing a bachelorette get together in the park or on a rooftop, you'll want a cute little tote to get your wine safely from A to B. We love that this one caters to the bride-to-be and celebrates her new title.
Kate Spade New York bridal wine tote, $20, KateSpade.com
2. Serve at the Recommended Temperature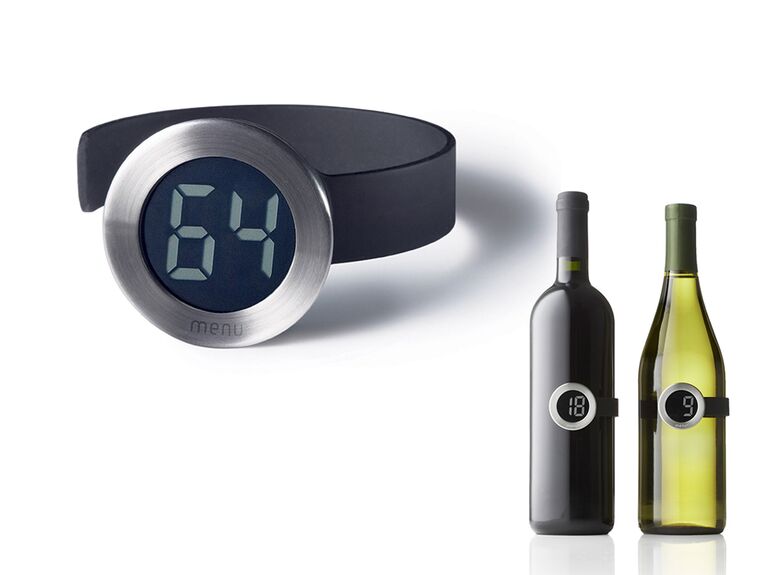 With this helpful tool, you can now get a read on the temperature of your wine without having to open the bottle for a taste test.
Horne wine thermometer in ferenheit, $30, Horne.com
3. Aerate Red Wine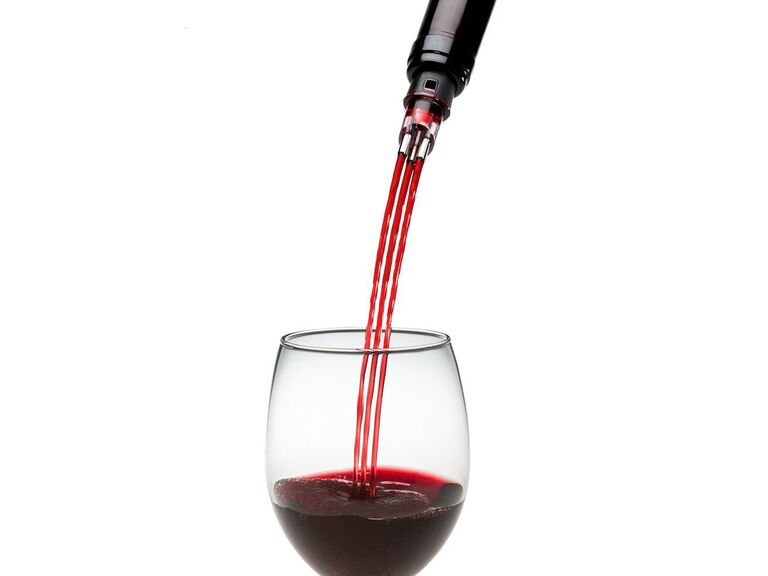 Not only does pouring wine through this no-drip spout look captivating, but using an aerator softens the tannins instantly and enhances the wine's bouquet. We especially love that this aerator comes in a protective carrying case—because, picnics!
TRIbella wine aerator, $40, Amazon.com
4. Bring On the Laughs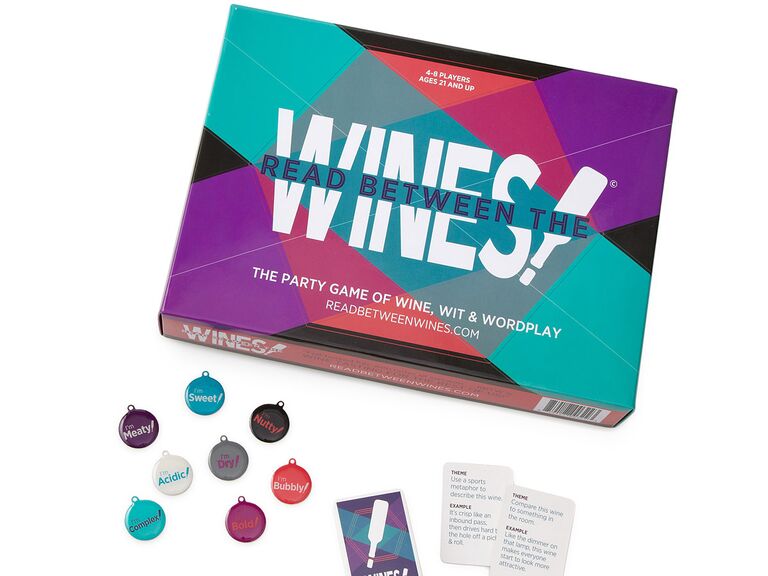 Everyone knows that wine is best enjoyed in good company, but it's even better when paired with laughter. Enter: this hilarious game that "combines wine, wit, and wordplay."
Read Between the Wines board games, $35, UncommonGoods.com
5. Label the Glasses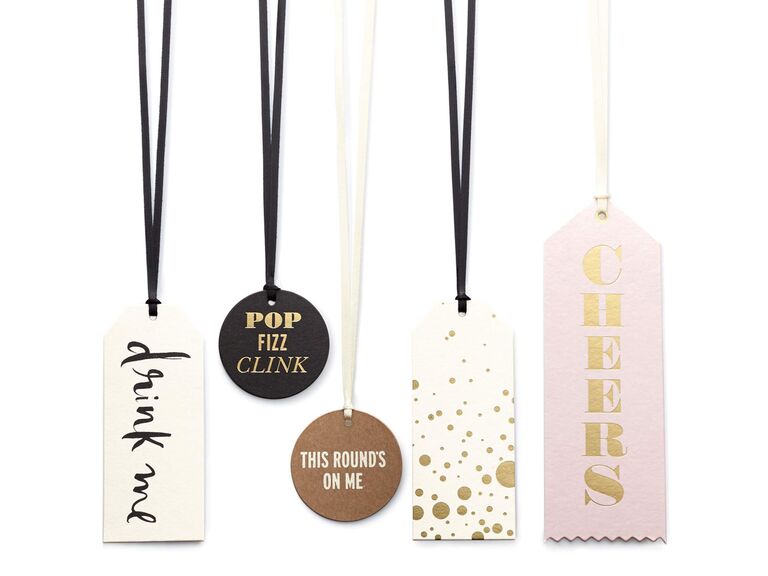 When all your bridesmaids are helping out with escort card crafting, things might get a little crazy between the glue gunning and the cut and pasting. Make sure everyone knows which wine glass belongs to whom with these adorable tags.
Kate Spade New York cheers wine tag set, $16, KateSpade.com
6. Have Outdoor Glasses at the Ready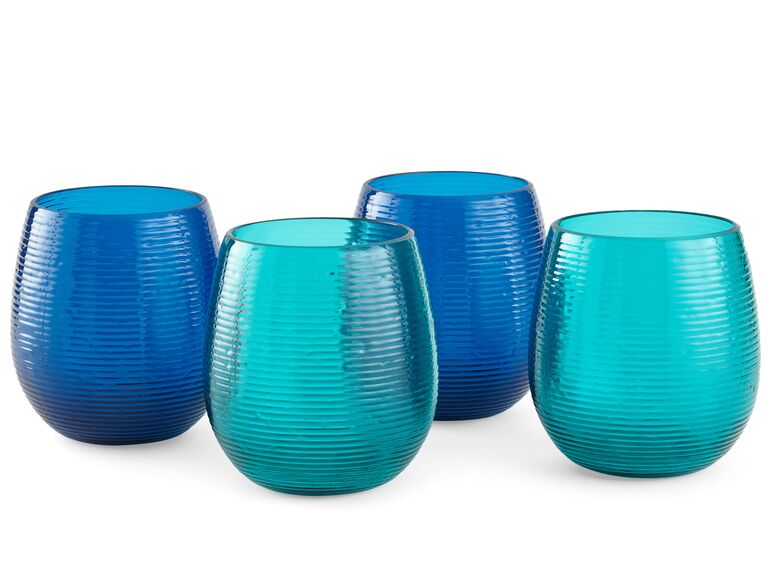 There's no buzz kill quite like the sound of stemware shattering all over your back porch. Eliminte that possibility with festive plastic glasses.
JCPenney outdoor oasis acrylic wine glasses, $30, JCPenney.com
7. Keep Wine Nearby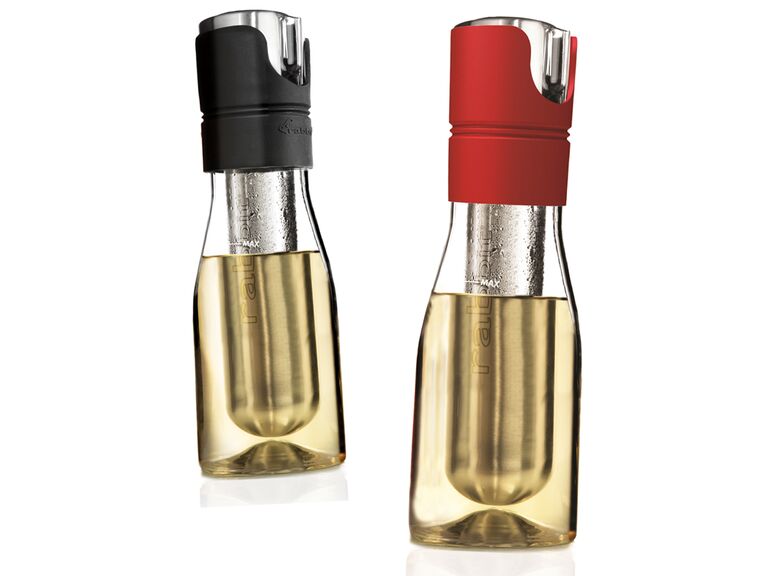 Instead of running back and forth between your party and the kitchen fridge for refills, keep a full bottle of wine at your side—even one that's meant to be served chilled. These carafes can hold a full 750 ml bottle and keep it cold for a full 90 minutes.
Rabbit wine chilling carafe, $50, RabbitWine.com
8. Supply Teeth Wipes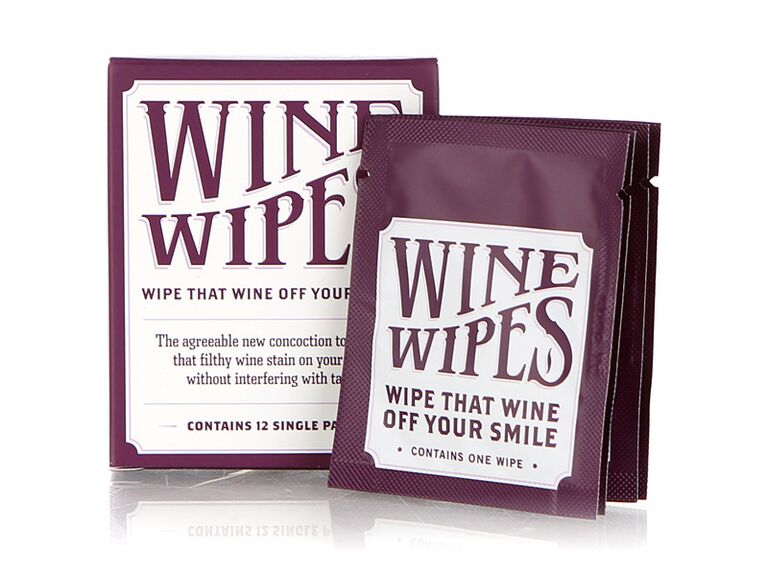 Is your wine-themed engagement party giving all the guests purple teeth? Station a pack of these wine wipes in the bathroom for them to freshen up and make sure they're picture-ready all night. The best part? These wipes are specifically designed to cleanse your palette instead of interfering with your next sip.
Borracha wine wipes, $13 for a box of 12, WineWipes.com
9. Avoid Watermarks​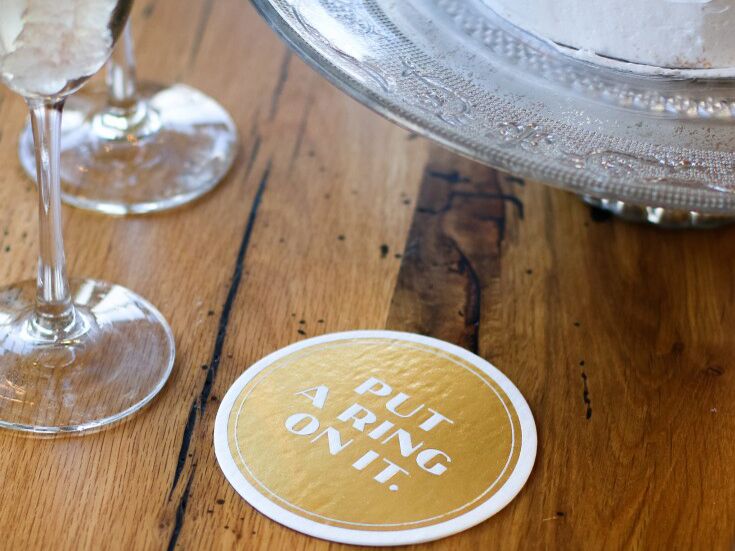 Good parties always leave an impression on guests, but you don't want any impressions left on your coffee tables. But who wants to go out and buy 20 coasters? Have a stack of stylish (and disposable!) coasters ready to go.
Easy, Tiger ring coaster set, $12 for a set of 8, EasyTigerCo.com