Fashion Detail Not to Forget: Gown Preservation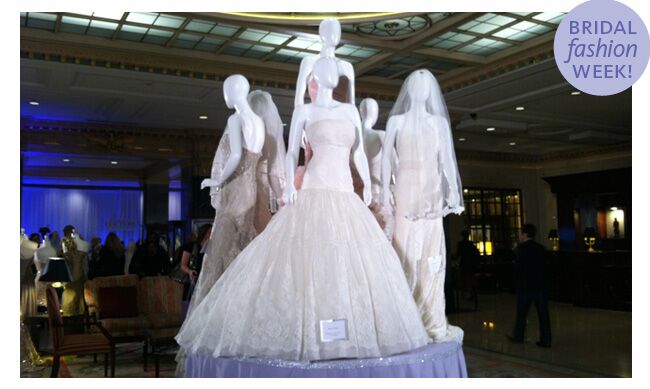 Putting together your wedding day look takes some serious work — so make sure your dress stands the test of time with professional preservation. We stopped by to chat with some reps from the Association of Wedding Gown Specialists in between runway shows and accessory appointments and learned just how important gown preservation is. Over time, all that gorgeous silk and lace can grow mildew or turn yellow — and that's hardly fashionable.
Your next step? Check your dress for a care label courtesy of the association, or check out their website or our city-by-city listing to find a pro who can make sure your dress stays beautiful.