New Father-Daughter Dance Idea? Playing a Game of Catch. [Video]
Batter up, DJ.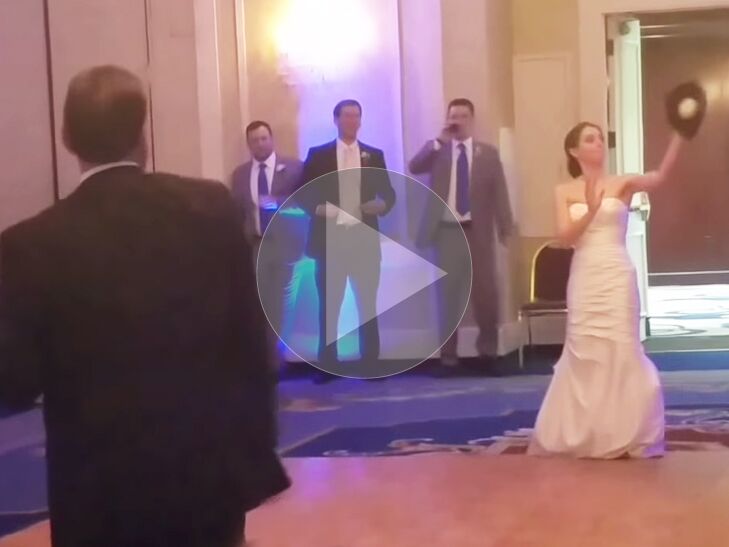 Jim Mikunas via YouTube
We're firm believers in the concept of "you do you," around here. Which is why, whenever we learn of someone who took a chance and did something wildly different at their wedding, we get super excited. One recent idea we can't get over? Stopping the traditional father-daughter dance to do an activity that speaks more to your relationship, like Kandice Mickunas and her father did during their time in the spotlight.
"My daughter has always found her own path. She played flag football at six. She hated wearing dresses. She wore a tuxedo to her first communion. She then became an engineer for the largest automaker in the world when she was 22," Kandice's dad Jim wrote in a caption on YouTube. "I could not imagine having a traditional father-daughter dance with her, that's not what we were or are...So I came up with this. She had no idea!"
We can't think of a better way for Kandice and her dad to spend their traditional father-daughter dance time during this wedding. Our favorite part of the video has to be the meaningful moment when Kandice's dad passes the glove to his daughter's new husband near the end. And the whole thing just speaks to the fact that your wedding should be all about your personality -- you shouldn't have to conform to traditions that don't resonate with you personally. Next time you're thinking of what you want to do for the first dance, consider catch.