Find The Right Veil For A Sexy Wedding Dress With These Styling Tips!
by Shelley Brown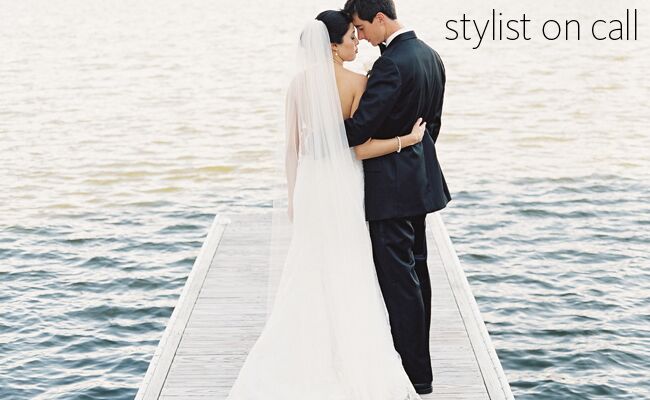 Let's face it: Bridal fashion has gotten pretty sexy recently, and cut-outs, plunging backs and clingy fabrics rule the runways. Revealing gowns are a great option for the bride who wants to make a daring statement, but a sexy dress can make choosing a veil tricky. Can you wear a traditional veil with a non-traditional gown? Will an embellished veil detract from a simple silhouette?
Check out these helpful tips from stylist Maradee Wahl of Dear Maradee. (She should know, too, she styled for Carolina Herrera for over eight years!)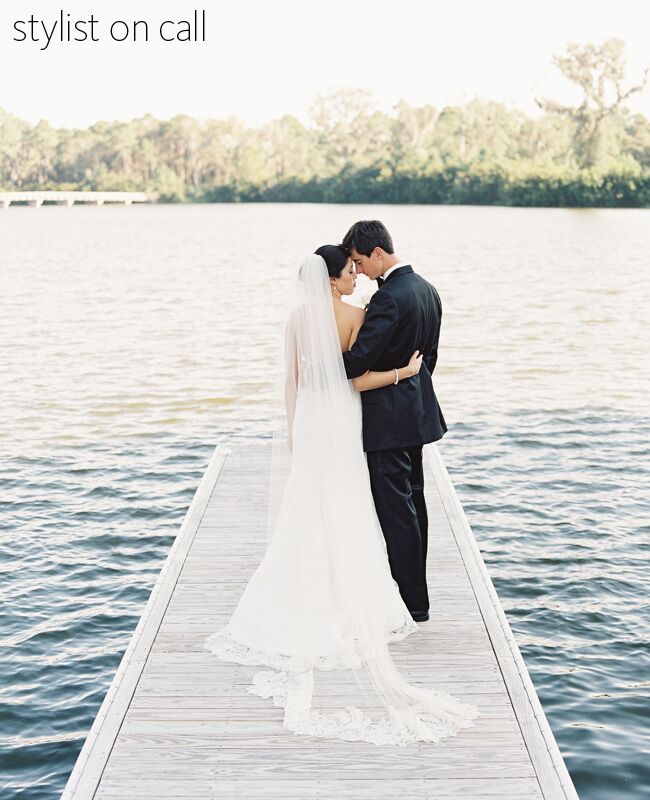 Make It Match
Normally we discourage getting too matchy-matchy, but if you're wearing a sexy lace gown, consider a chapel length veil that's edged with the same lace as your dress. The lace border provides just a pretty outline for your dress and won't distract from your overall look, Wahl says. If you're looking for a more formal look, consider using a long lace-edged veil as a makeshift train.
Go Minimal
When in doubt, go for the simplest option. A sheer cut-edge (no trim) veil that hangs straight down your back will still give the traditional feel of a veil, but won't obscure the silhouette of your dress, Wahl says. This is a very modern look, and still gives off a dramatic vibe while almost disappearing!
Go Retro
If you have a super-embellished dress, a small birdcage veil won't compete with the details in your gown. Another plus: this vintage-inspired style looks great if you're a retro bride, Wahl says. You can also add a beaded headpiece or lace flower that tie in the embellishments on your gown.
Want more? Right here!
> Ditching the Heels for Flats at the Reception? Here's How to Hem Your Dress!
> Choosing The Right Height For Your Wedding Shoes — Expert Tips!
> Wondering What To Wear Under Your Wedding Dress? — Read These Tips!