Transform Your Favorite Song Into A Duet For Your First Dance
by Simone Hill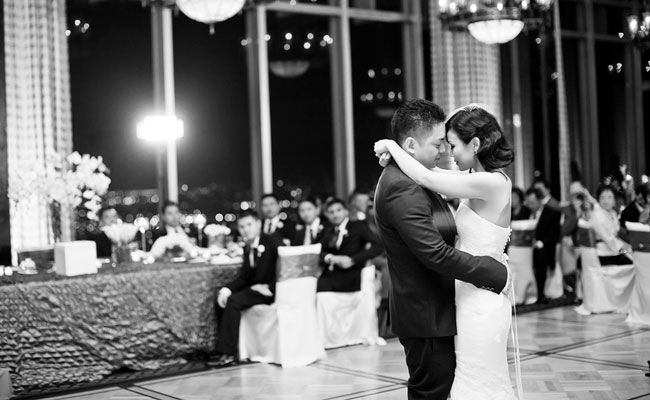 photo by
Photo: Andrew Chan Photography
For their Houston, TX wedding, Julie and Andrew put a personal twist on a song they loved to make it fit them as a couple!
What they danced to: A duet version of "Don't Change" by Musiq Soulchild
How they made it special: The couple weren't satisfied with the original version of the song for their first dance because "the lyrics only pertained to the guy singing to the girl," said the bride. "One of my really good friend's, Julie Tran and her brother, David Tran, who happens to be an awesome singer as well, changed the lyrics to make it into a duet and sang the song live with a piano and guitar background."
Listen to the original version of the song below!