A Sweet Reminder Of The First Dance: Wedding Band Engraved with Lyrics
by Simone Hill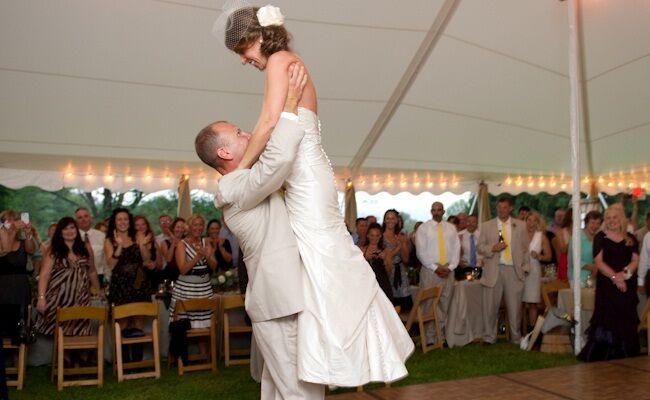 Their First Dance Song: Meegan and Jonathan danced to "History in the Making" by Darius Rucker (a.k.a Hootie, from Hootie and the Blowfish for those of you who don't know!). The couple choreographed their first dance, and even managed to pull off a lift!
How They Made It Special: "This song was always meaningful to us," said the bride. "One of our favorite lines to the song is 'this could be my last first kiss' I had the inside of Jonathan's wedding band engraved: My last first kiss."
Someone pass me a tissue.