What We Danced To: Ray Charles' "Come Live With Me"
by Simone Hill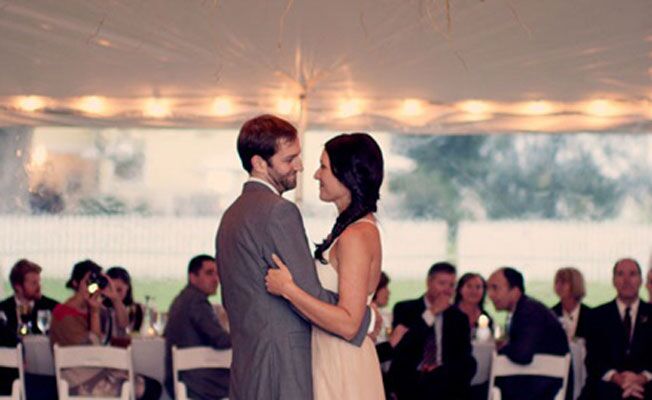 photo by
Photo: Joyeuse Photography
Catherine and Mike never considered one song "theirs" they fell in love with "Come Live With Me" by Ray Charles and chose it for first dance at their Orange, VA wedding.
What made it special: "Although we had originally wanted something more upbeat, the lyrics to this song were too good not to choose our first dance," said the bride. The lyrics "With these hands, I"ll build a roof to shield your head/Yes, and with these hands/I'll carve the wood for our baby's bed, " because Mike is a carpenter. "It reminds me of Mike's hard work ethic and determination and desire to provide for us," said Catherine.
> See more photos from Catherine and Mike's wedding
Listen to "Come Live With Me" below!