The Best Flat Sandals For Your Summer Wedding
by Abby Gardner
I know you might not believe summer will ever come (we are so tired of this polar vortex too!) but your summer wedding will be here before you know it. So you need to start thinking about what you're going to put on your feet. We are super into the idea of wearing flats while you walk down the aisle—no matter what your height! But just because you'd like something more comfortable than a high heel doesn't mean you can't be super chic.
Silver Streak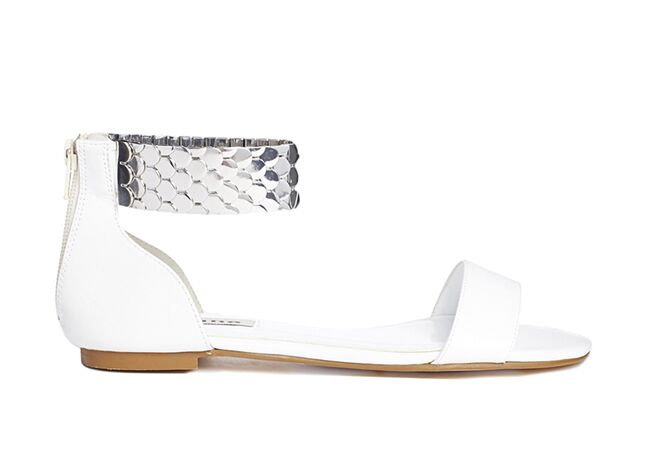 Our favorite touch on this simple white sandal is the wide silver ankle band. It really dresses them up!
Get the look: Kola Metal Strap White Sandal, $130, Dune, Asos.com
Neutral Zone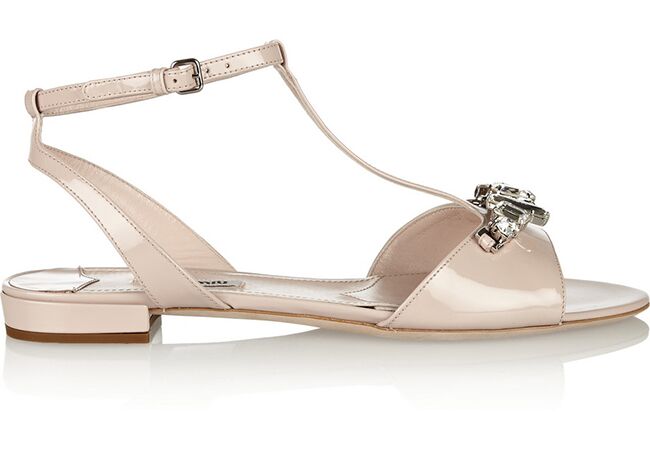 Fact: Any time you bejewel a sandal, we're going to want to buy it.
Get the look: Crystal-embellished Patent Leather Sandal, $695, Miu Miu, Netaporter.com
Pink Lady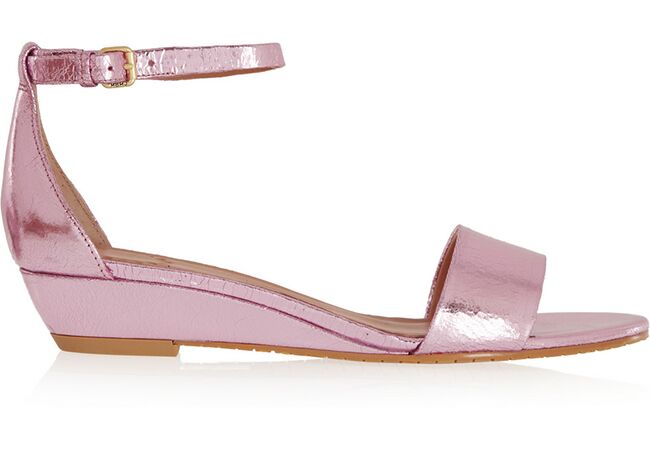 Why not wear a metallic pink shoe? It will be such a happy surprise under your dress.
Get the look: Metallic Leather Wedge Sandal, $300, Marc by Marc Jacobs, Netaporter.com
Warrior Chic
A classic white and silver gladiator-style sandal is so versatile. And you'll be able to wear it all summer long.
Get the look: Jacob Sandal, $96, Matisse, Nordstrom.com
Chain Gang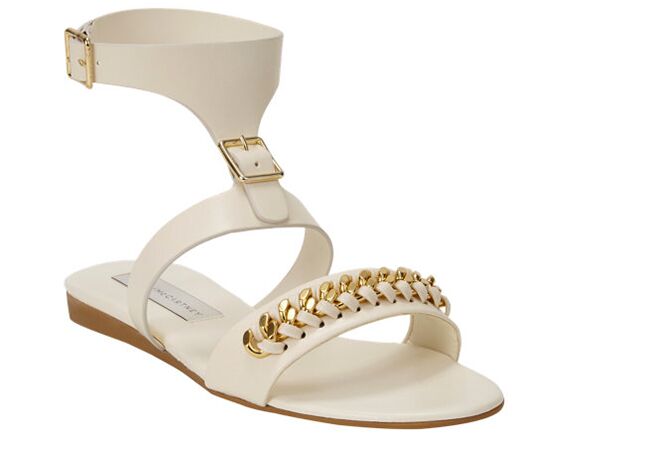 The gold chain on this shoe gives it an almost vintage flair. Genius.
Get the look: Gold Chain Flat Sandal, $500, Stella McCartney, Barneys.com
Want more wedding style advice?
> Stand Out With Super Unique Hair Accessories
> 11 Of The Coolest Wedding Accessories You've Never Seen
> Search Hundreds Of Gorgeous Accessories For Your Wedding Day