Football Inspired Grooms Cakes!
by Simone Hill
Happy Superbowl Sunday Knotties! If your groom (or you!) is obsessed with football then you'll love these football inspired cakes that are definitely designed for the most hardcore fan. Get inspired by one of these creative cakes and consider it to add a fun touch that everyone can enjoy, football fanatic or not!
49ers Cake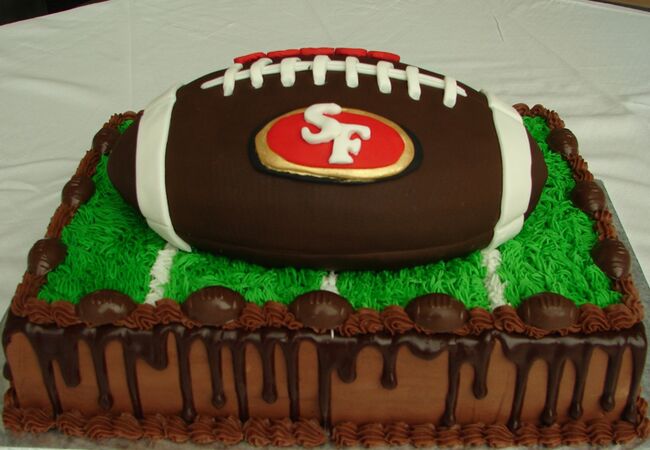 photo by
Photo: CakeCentral.com
Grass made of icing, check.
Baltimore Ravens and Orioles Cake Topper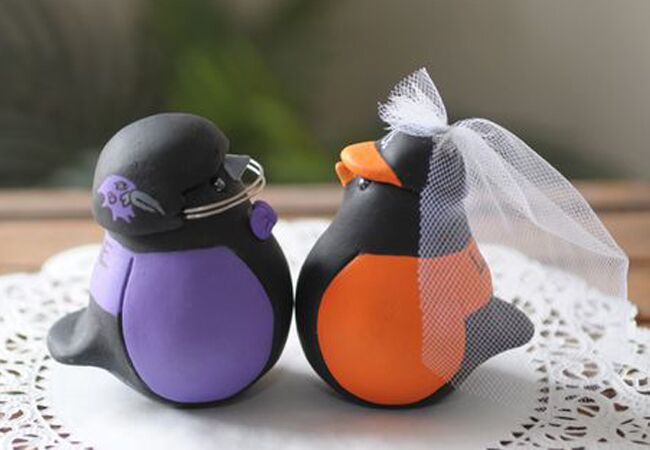 photo by
Photos: RedLightStudio.com
If you're not exactly thrilled with the idea of incorporating a football motif into your wedding day consider a subtle nod to you and your hubbies fandom with custom cake toppers. This set of Baltimore Ravens and Orioles are too cute!
Armadillo Football Field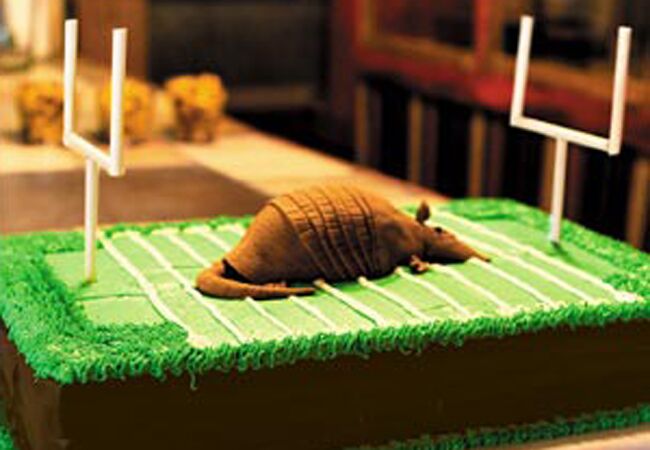 photo by
Photo: Lisa Pittman Photography
An armadillo on a football, sure, I guess that's a thing?
Stadium Cake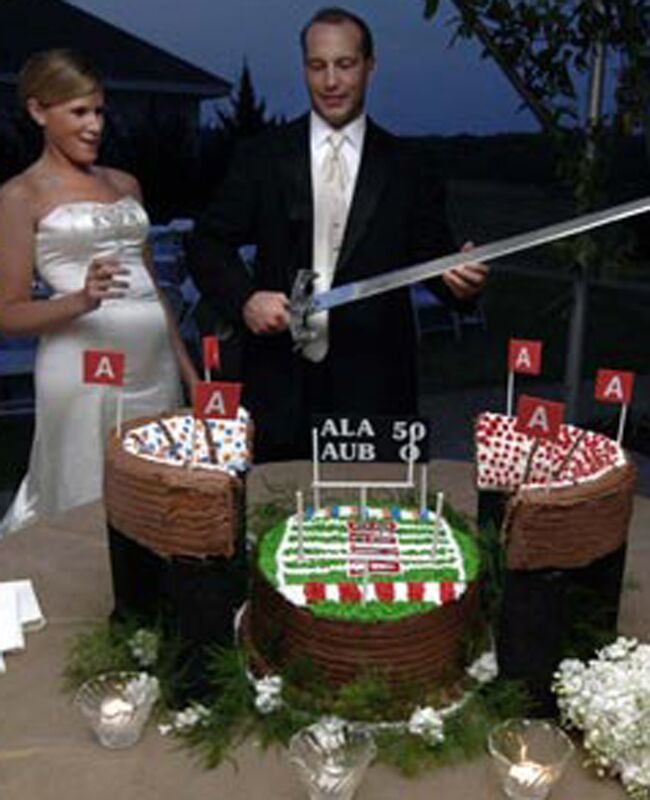 photo by
Photo: Marianne Todd Photography
I'm less concerned about the intensity of the grooms cake than I am about this groom using a SWORD to cut it.
Football Cake Pops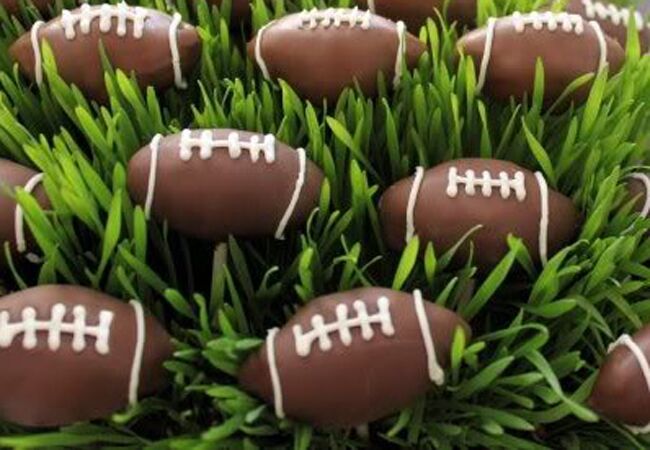 photo by
Photo: SweetestSinCupcakes.com
Everything's cuter when it comes on a stick!
> 6 breakfast-themed wedding cakes