6 Fun Coordinating Bachelorette Party Looks From Real Brides
by Simone Hill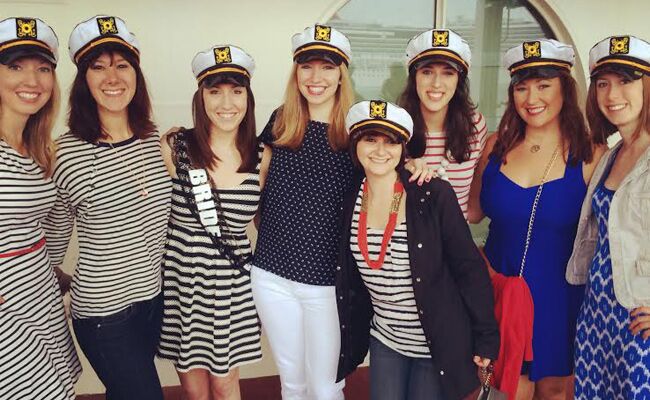 The bridesmaid dresses aren't the only opportunity for you and your bridal party to get matchy-matchy. The bachelorette party is the perfect opportunity to coordinate looks. Whether you go super silly with a raunchy slogan t-shirt and penis accessories or choose something a little more subtle to fit your theme, ("Last sail before the veil" anyone?), nothing says "we're here to party" like making an entrance at the club all decked out in tutus. Get inspired by these brides and their girls who got dressed up and had a little fun (while still making the bride stand out and feel special). Take a look!
Nautical Stripes and Sailor Hats (on a Cruise!)
Disney Divas
Wigging Out
Tanks and Tutus
Sporty Spice
Lady in Red
Want more? Of course you do!
> Want to sketch nude models for your bachelorette? You can!
> 4 must-haves for an epic bachelorette
> 5 bachelorette party getaways for every crowd