Stunning 'Game of Thrones' Locations You Can Visit on Your Honeymoon
Dorne's out of the question (sigh), but nothing's stopping you from sipping wine in Spain.

Obsessed with Game of Thrones? Take your fandom to the next level with a honeymoon destination straight out of Essos or Westeros—minus all the dragons, evil queens and White Walkers, of course. Here are five gorgeous locations—in this realm—used to film all those iconic settings and scenes in the series.
Iceland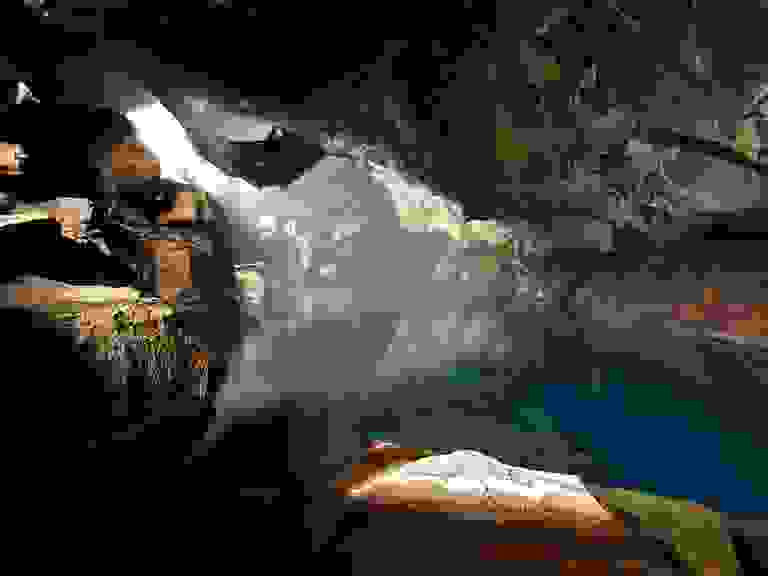 Iceland proved a versatile landscape for Thrones filming and was used to depict scenes north of the wall, the high mountains of the Vale of Arryn and various generic cross-country travel scenes in the Riverlands. And remember the cave where Jon Snow and Ygritte, um, get to know each other a little better? That's Grjótagjá cave, and you can actually visit the thermal pool as a tourist (but be prepared to work for it—it's a hike!). 
Malta
The fortified city of Mdina, Malta set the stage for season one's King's Landing and Pentos. Filming for Danerys Targaryen and Khal Drogo's wedding scene took place at the breathtaking Azure Window, a natural limestone arch on Malta's island of Gozo. Sadly, the arch collapsed in March due to natural wear and tear, but Malta still has plenty of beautiful spots to explore, like Gozo's other natural limestone arch, the Wied il-Mielaħ Window.
Morocco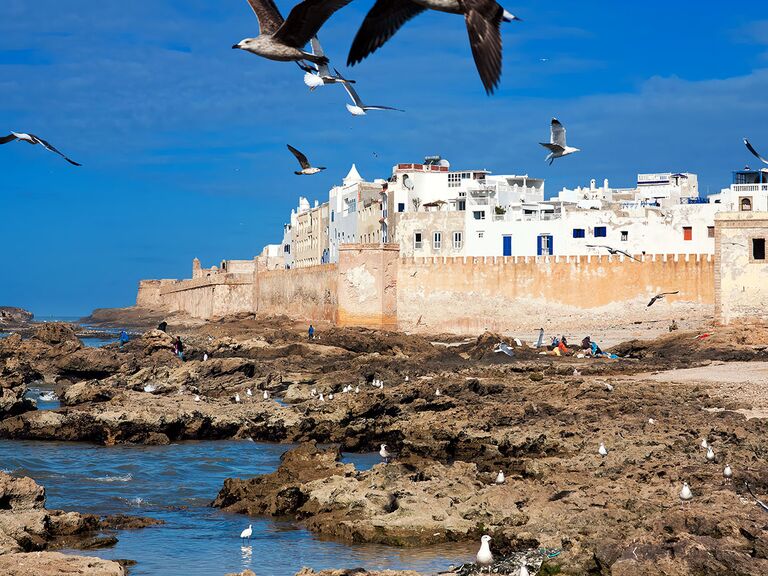 Production moved to Morocco in season three to portray Slaver's Bay cities Astapor and Yunkai on the eastern continent of Essos. The Unsullied army is first introduced in Astapor, which was filmed in the city of Essaouira, Morocco, located in the western region of Marrakesh-Safi. As a port city on Morocco's Atlantic coast, Essaouira's old town is fortified by impressive 18th-century ramparts and its beaches are popular surfing spots.
Spain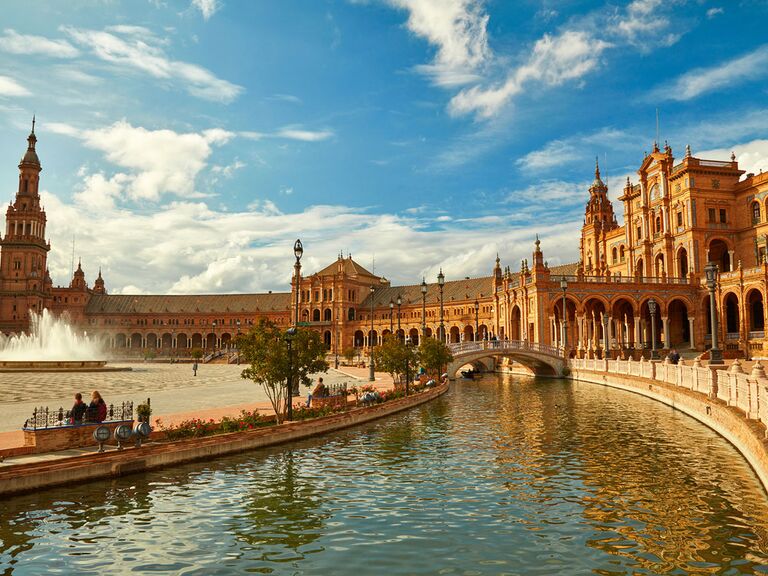 The Game of Thrones crew has spent a lot of time in Spain—and you should too. Anyone who's ever dreamed of partying like a Martell in Dorne should head to Seville, which represented Sunspear and the beautiful Water Gardens of House Martell. Just a few miles north of the city, you'll find the Roman ruins of Italica, where an ancient Roman amphitheater becomes the infamous Dragonpit of King's Landing on-screen.
Croatia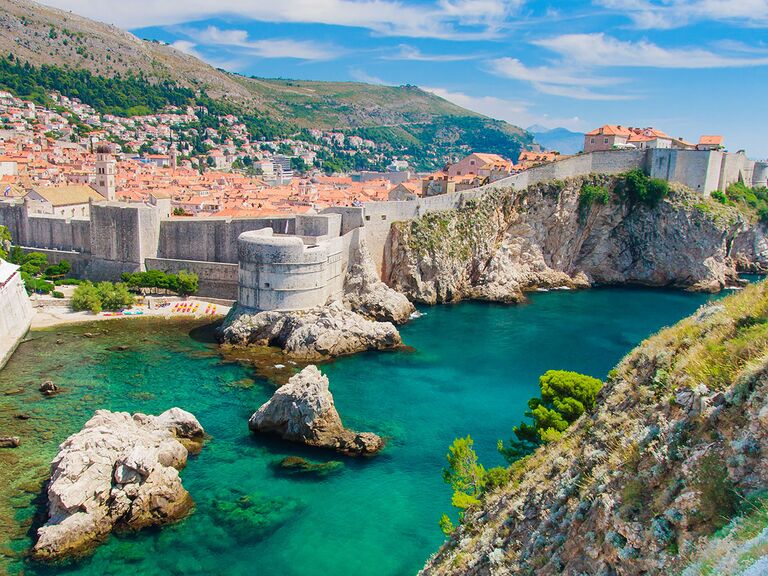 Dubrovnik, Croatia, is as close to King's Landing as you'll ever get, since the spectacular medieval coastal city has been used to film exterior shots of King's Landing since the start of season two. Dubrovnik plays host to everything from several Battle of the Blackwater scenes to general shots of the capital's bustling markets, crowded streets and sparkling bay.