Gay Pastor Throws Wedding Reception in Malaysia
by Hannah Soo Park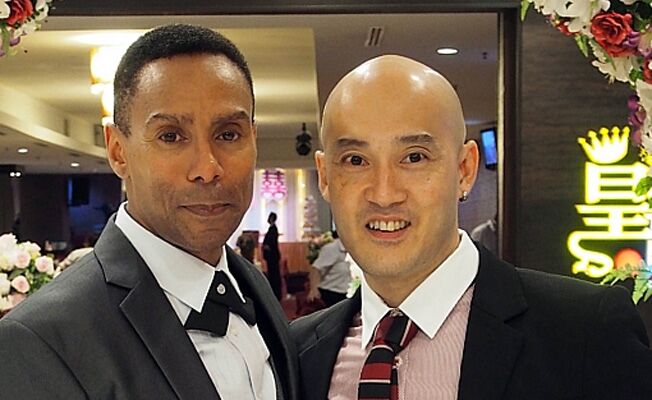 photo by
Photo: The Associated Press
After getting married to his music producer boyfriend in New York last year, Malaysia's first openly-gay pastor Rev. Ngeo Boon Lin finally carried out his vow to host a wedding banquet in his native country Saturday, reportedly making it the first event of its kind in the predominantly Muslim country.
The Associated Press reports that Lin, who is Chinese-Malaysian, and his American husband Phineas Newborn III gathered about 200 close friends and family members for a Chinese wedding feast in Kuala Lumpur. Guests enjoyed heart-shaped chocolates wrapped in notes that read "God loves gays," and listened to karaoke performances throughout the night.
The event closely follows recent reports of Malaysian prime minister Najib Razak's statements declaring that gay, lesbian and transgender culture should "not have any place in this country."
"We're thankful to be able to make Malaysian history here," Newborn told the Associated Press.
Congrats to Ngeo and Phineas for making waves on behalf of the LGBT community in Malaysia!
> See our guide to gay and lesbian weddings