Get Tissues to Watch This Marine Surprise His Sister on Her Wedding Day
by Ivy Jacobson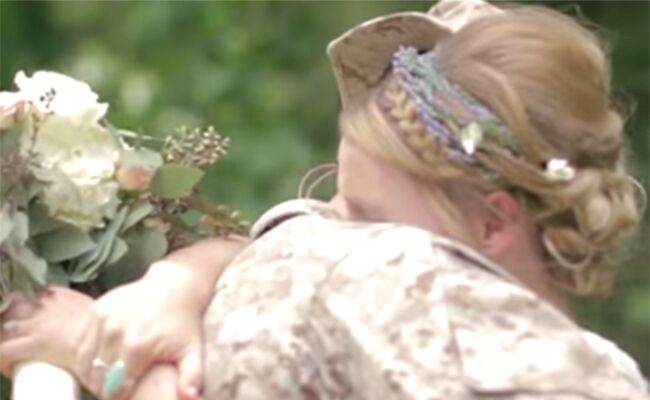 photo by
Snapback Studios
Are you so happy it's Friday that you could cry? We have the perfect video to help you out.
Daniel Atwood is a currently deployed Marine who thought he couldn't take leave for his sister's wedding. Sarah, the bride, thinks of Daniel as her best friend and was so devastated he couldn't be at her wedding that she cried the night before.
However, he got leave at the very last minute and was able to attend Sarah's May 18 wedding in Charlotte, North Carolina, making for one very sweet (and teary) reunion.
"I was kind of confused," Sarah says. "Because people were, like, acting really funny. Everyone was looking around the corner, and I was just, like, 'Is something wrong and they're just not trying to tell me so I don't stress out?'"
Watch their reunion here:
Want more? Right here!
> What this bride's brother did at her wedding will definitely make you cry
> Unexpected first dance songs
> A Cascade Hills Country Club wedding in Grand Rapids, Michigan