Getting Proposed to on 'The Ellen Show' Looks Like the Coolest Thing Ever
by Ivy Jacobson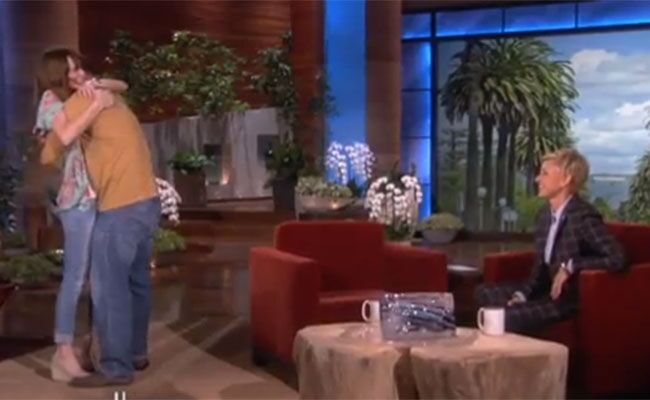 Being an audience member at The Ellen DeGeneres Show is probably one of the most fun things to experience (since who doesn't love Ellen?), so how speechless would you be if you also got proposed to onstage with Ellen herself watching?
Jamie Soricelli had no idea that her now fiance, Tim Crainick, had an idea or two up his sleeve when they went to a taping of the show on April 18 — and apparently he didn't either!
"He had been carrying around that ring for weeks, unbeknownst to me, and just happened to ask the staff at the show if he could propose during the break at our seats," Jamie says in an email. "Well, wouldn't you know it, a half hour later, Ellen called us down to the stage during a break. And even though he knew what was about to happen, I don't think he had prepared to do it in front of a live audience. I found his proposal quite endearing. In all honesty, I would've never remembered what he said anyway, if they hadn't recorded it!"
Watch the sweet proposal here:
Want more? Right here!
> These 4 couples got engaged at the boston marathon (with 2 finish line proposals included!)
> A Biltmore Estate wedding in Asheville, North Carolina