Color Crush: Gold, Emerald and Teal
Searching for the perfect palette for a bold, flower-filled bohemian celebration? Look no further.
by Andrea Fowler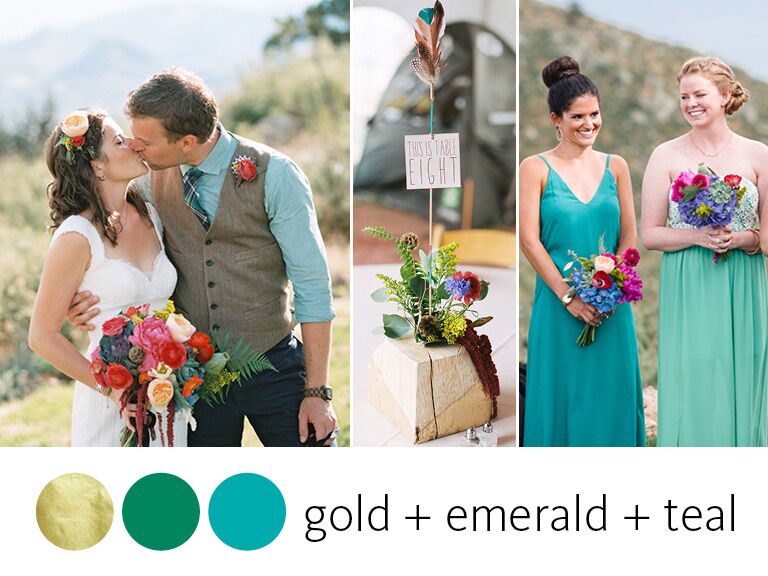 Why We Love It:
Usually when you think boho, you think of a rustic, neutral color scheme. But this couple let bright blooms inspire the entire color palette from the bridesmaids dresses to the table numbers.
Why It Works:
These eclectic bouquets and centerpiece arrangements might look overwhelming in any other setting, but against a background of a picturesque mountain range, they just work. Teal and emerald hues anchor the entire palette, while leaving room for chic gold accents!
From the cabbage, fern, and poppy pod bouquet to the DIY escort board and table numbers, steal some of these unique ideas for your own bohemian wedding.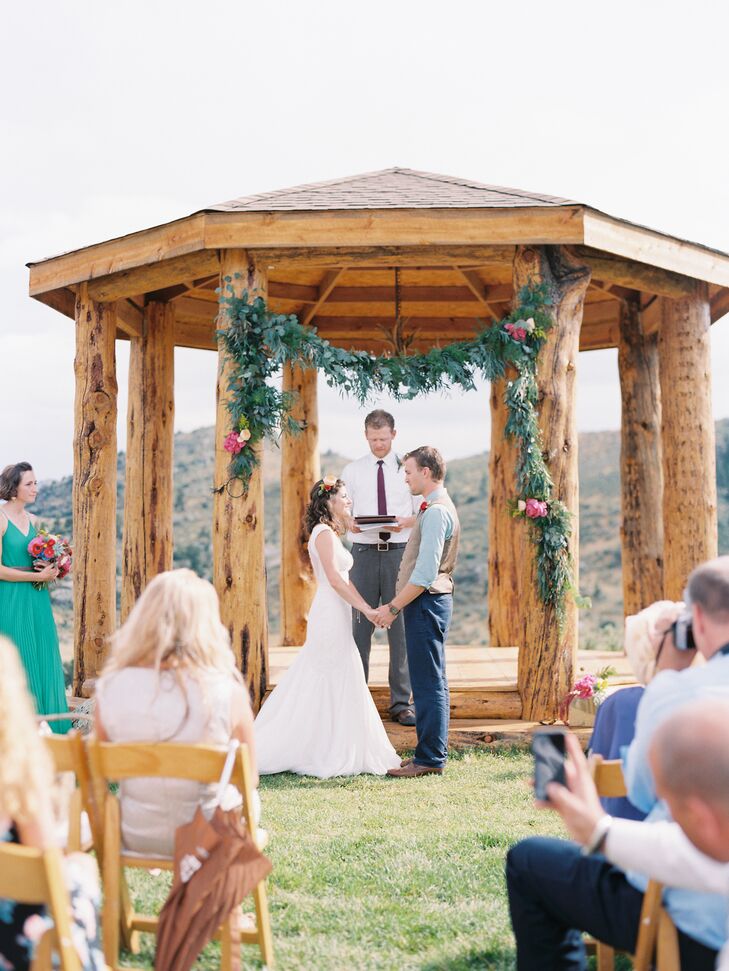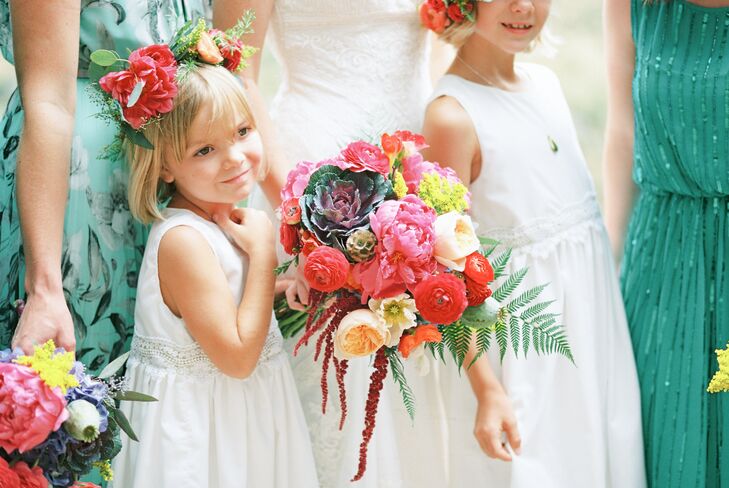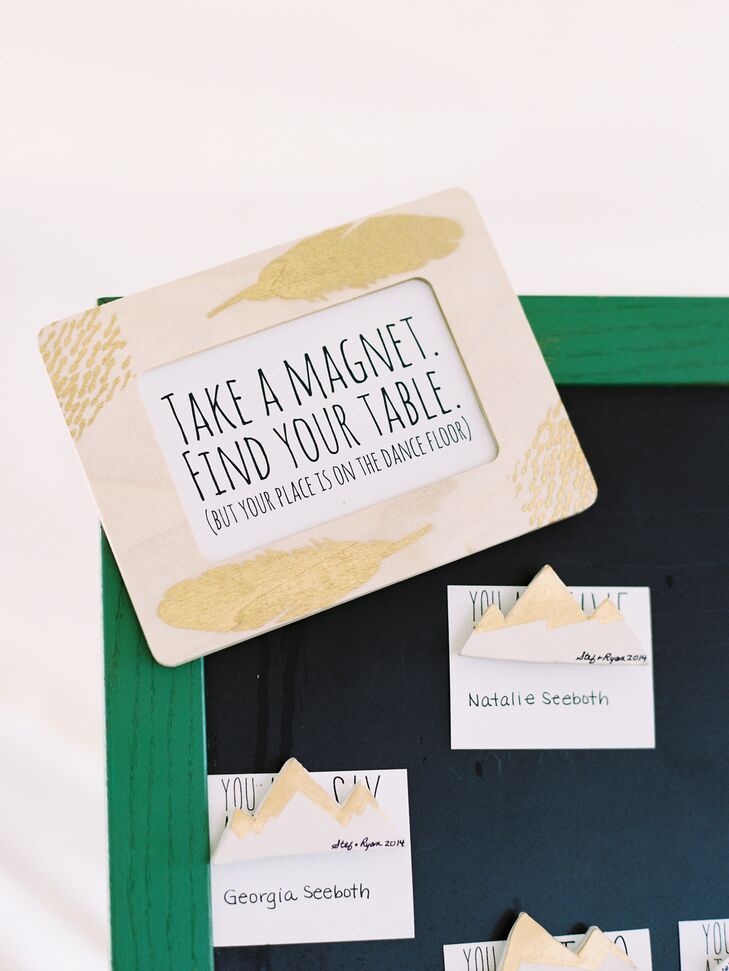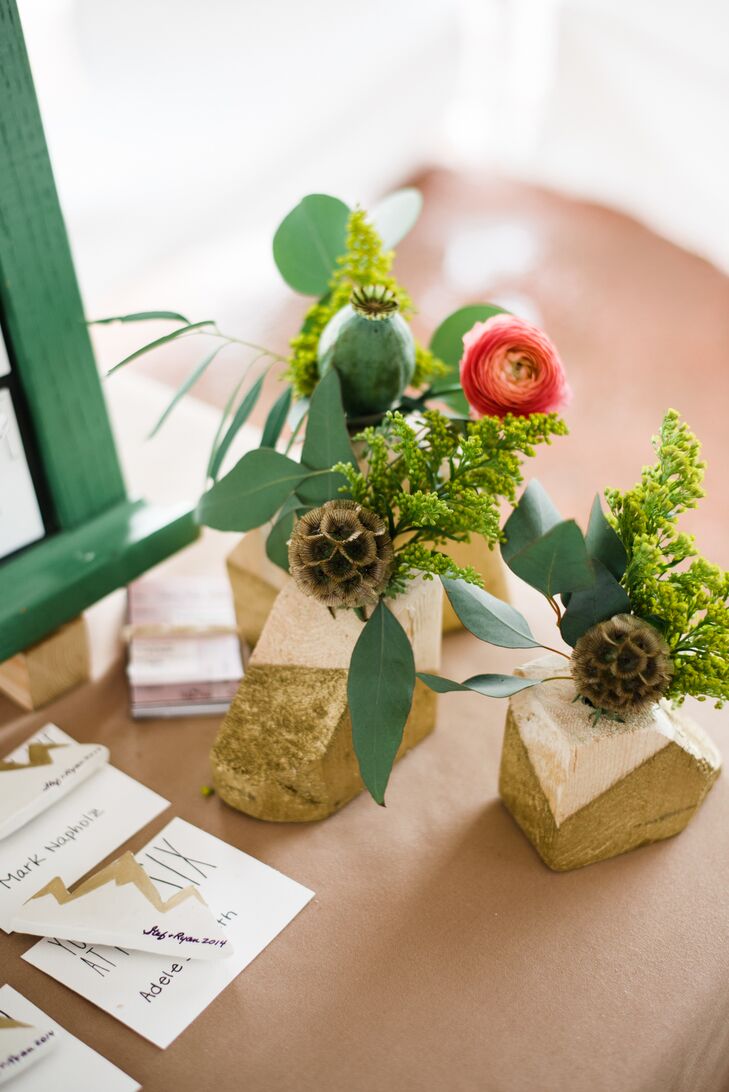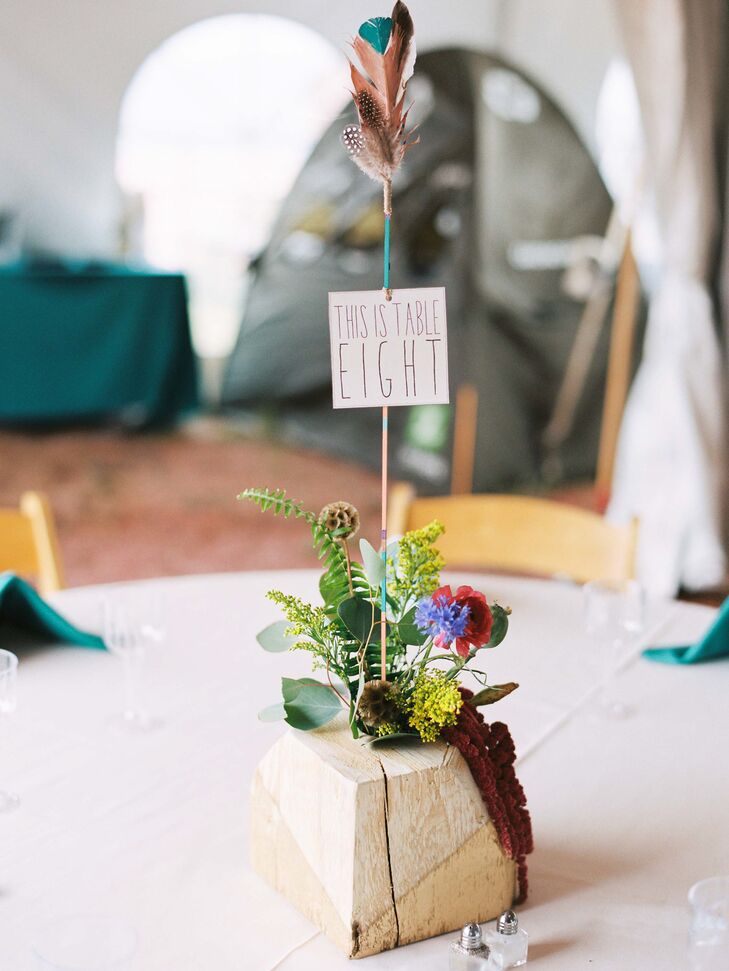 Want more? Check out all the photos from A Bold Boho Wedding at a Private Residence in Livermore, Colorado for more color inspiration!