A Stunning Green and Black Outdoor Wedding by Melanie Duerkopp Photography
by Simone Hill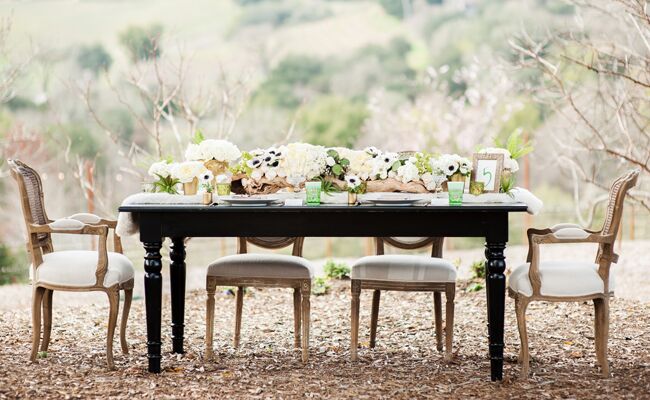 The minute we laid eyes on this wedding inspiration shoot, we knew we had to share it with you. It starts with an incredibly fresh and unexpected color palette of green, gold, and black and crescendos into a stunning design. We're talking a feathered wedding gown, a table full of anemones and gold vases, a white fur table runner and driftwood floral centerpieces. Let's just say the beauty is in the details.
All photos by Melanie Duerkopp Photography; Design by The Stylish Soiree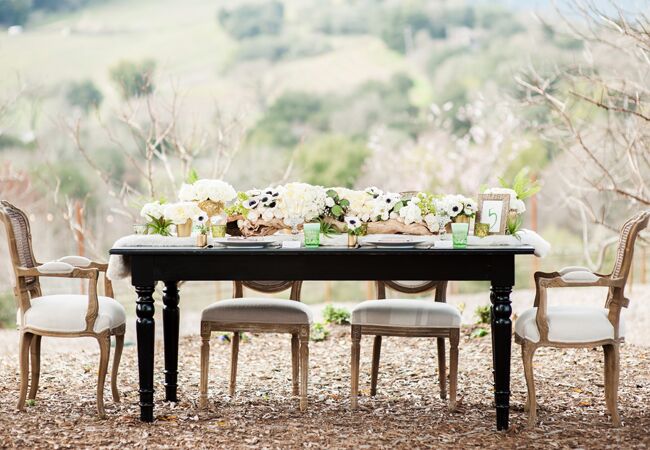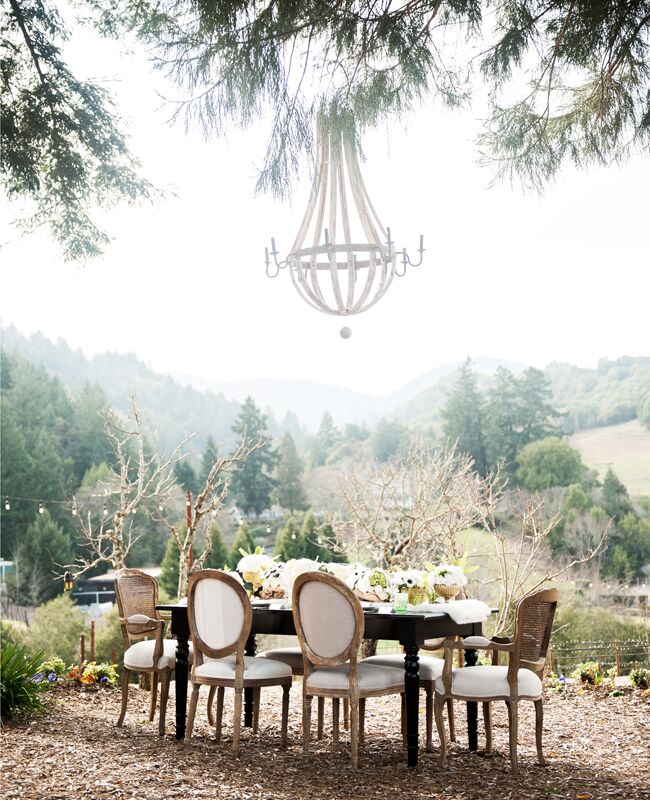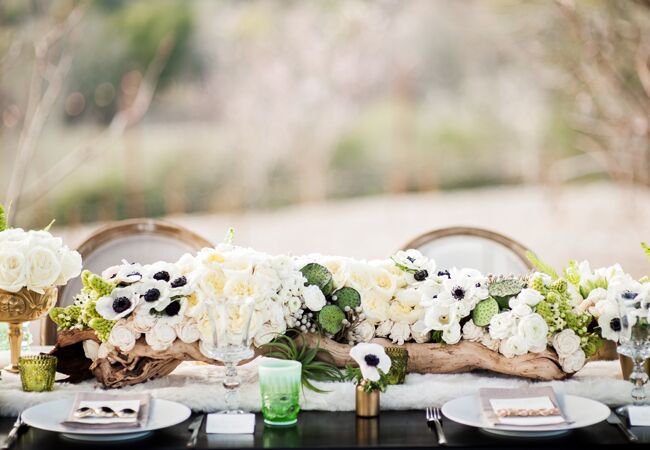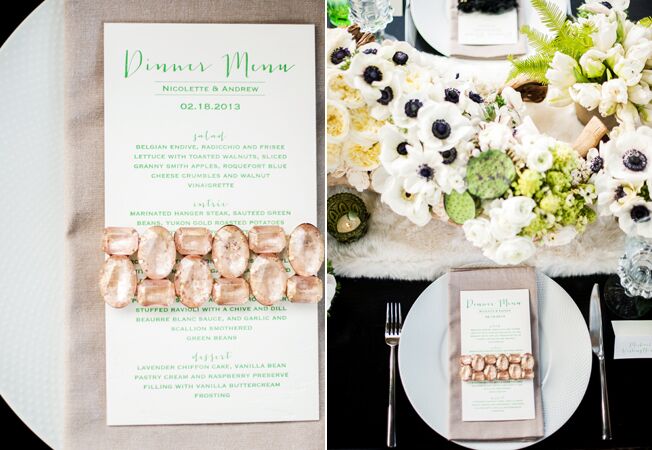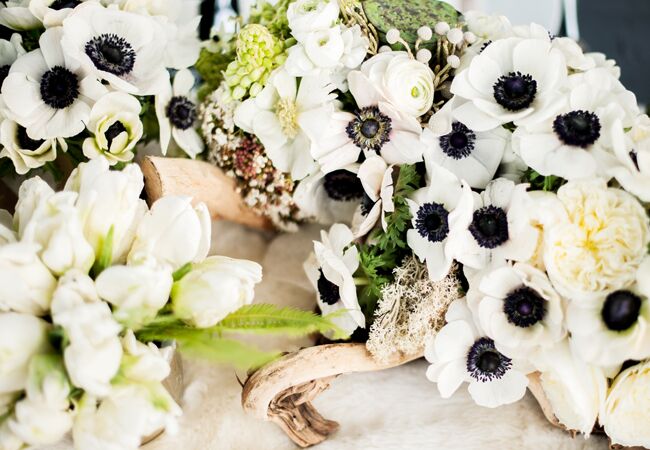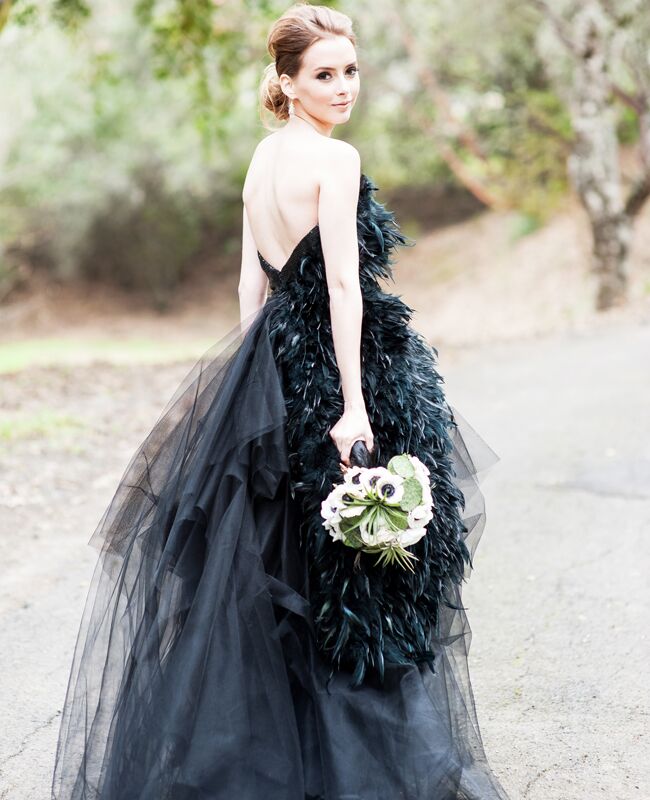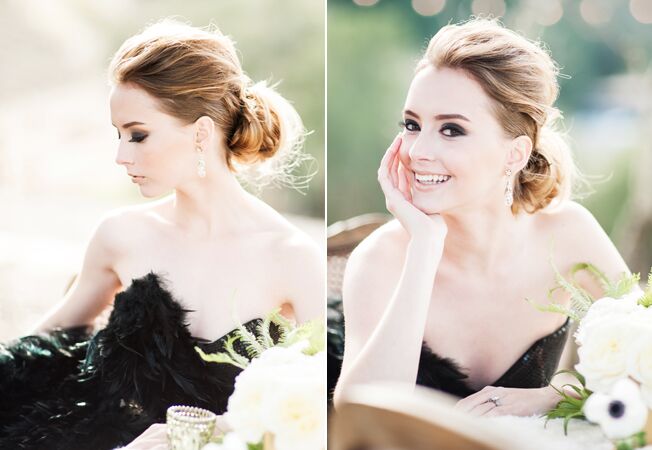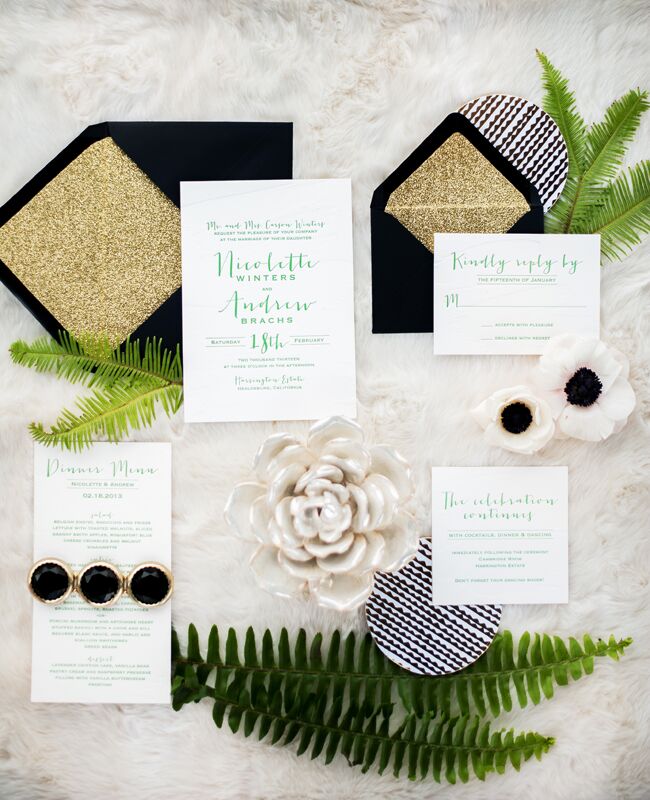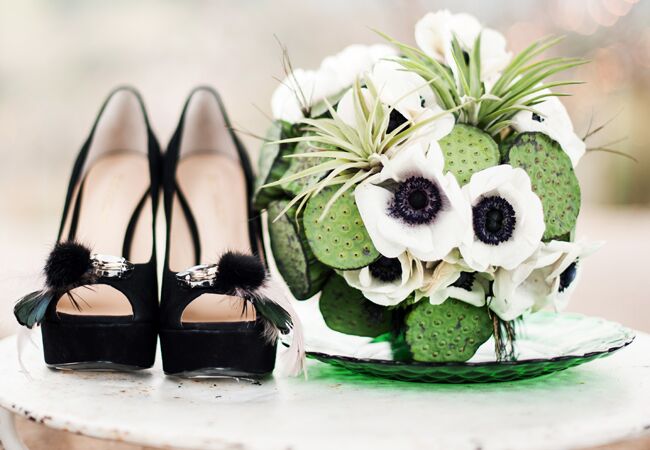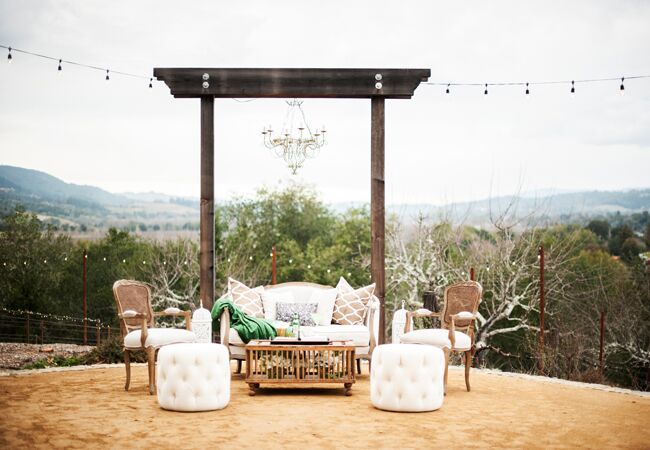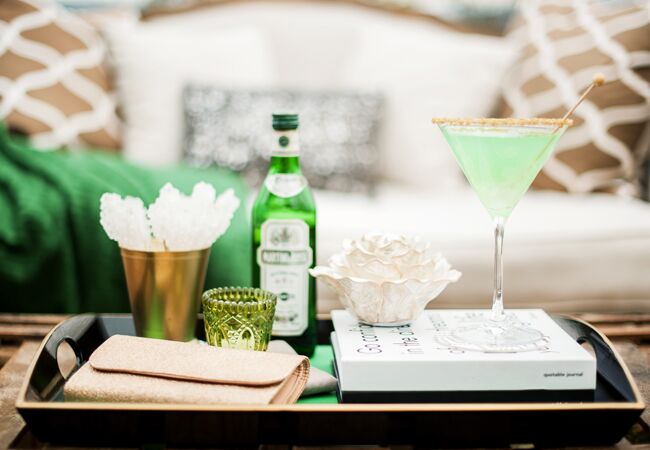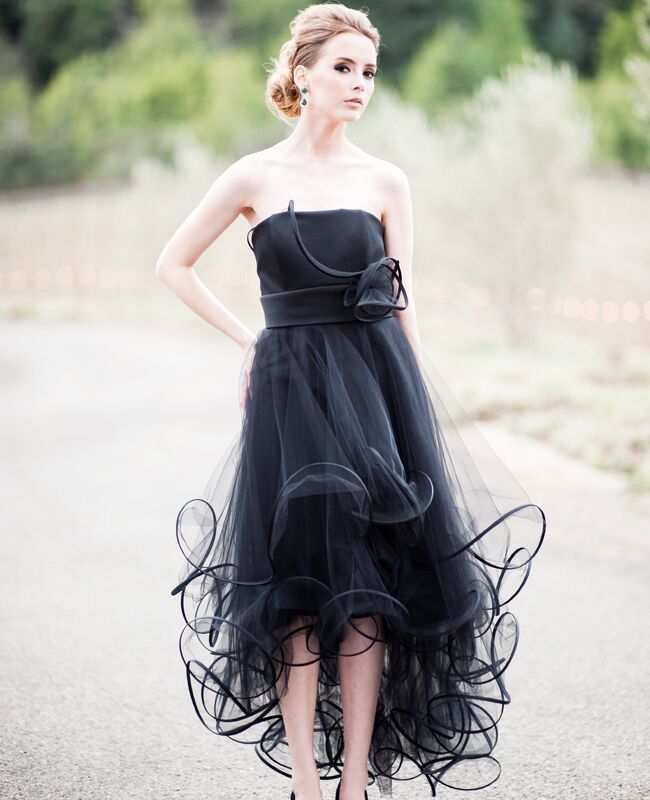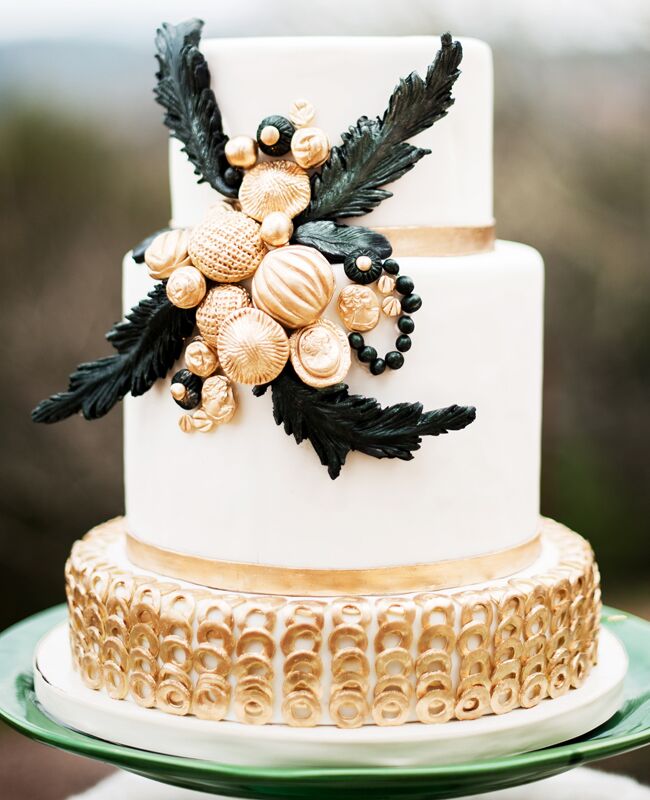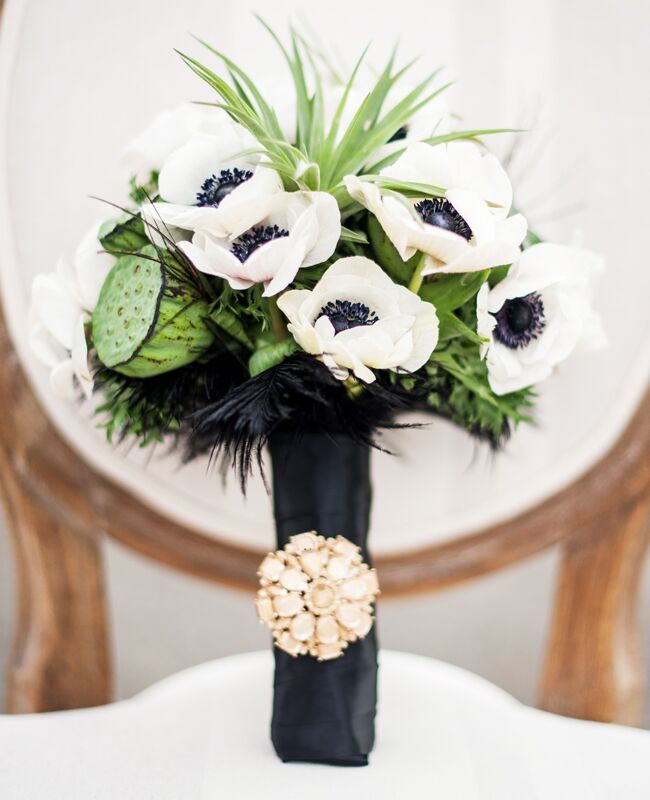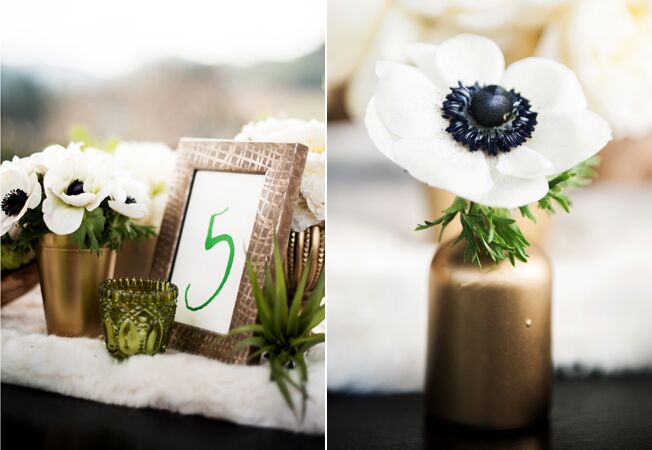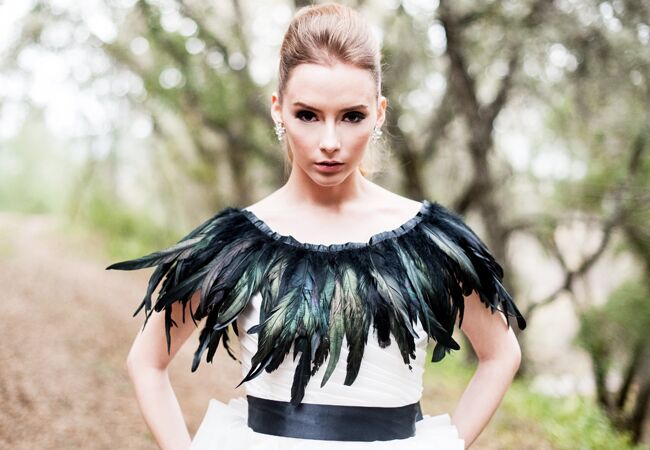 Planning & Creative Direction: The Stylish Soiree
Flowers: Soulflower Design Studio
Vintage Furniture Rentals: One True Love Vintage
Additional Rentals: Blueprint Studios
Hair & Make-up: The Glamourist
Wardrobe Stylist: Head over Heels with Melanie
Invitations: Aerialist Press
Dessert/ Cake: Cake Coquette
Model: Hanna with Scout Model
Photography: Melanie Duerkopp Photography
Black Wedding Gown: Angel Oak by Carol Hannah
Black Gown with High/Low Hem : Nouvelle Vogue
Emerald Earrings: Haute Bride
Short White Dress: Tara Keely , Haute Bride
> 9 St. Patrick's Day inspired wedding ideas
> 7 mint green wedding ideas
> 20 crazy color combos that work!