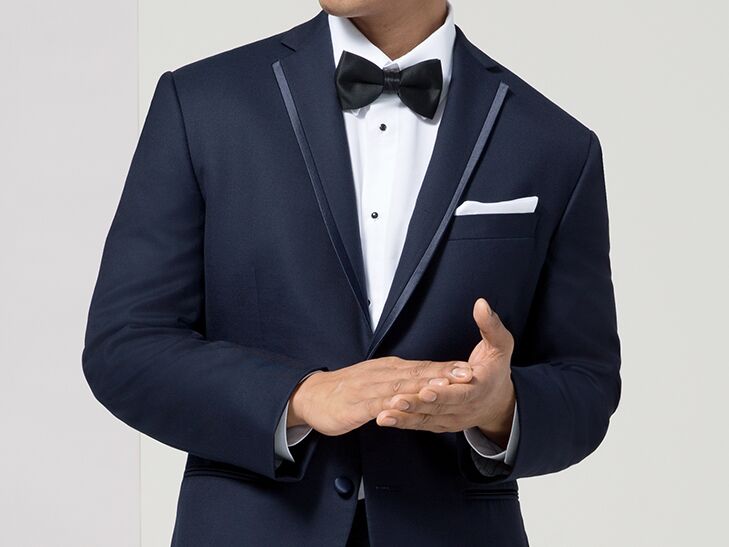 Every guy wants to up his style game on his wedding day, but where to begin? Coordinating with your spouse-to-be is key, as is choosing an ensemble that matches the formality of your event. A suit can seem too casual for an evening reception at a hotel, while a tuxedo might look out of place at a rustic barn wedding. Beyond that, it's a matter of personal style—and finding the right fit. (Whatever you wear, remember that details matter: colorful tie, silky pocket square, cool cuff links.) Ready to shop? You'll find similar on-trend looks for your groom—and groomsmen—at Macy's.
Tell us what you think about what you just read! Click here to take a survey and be entered to win a $100 American Express gift card.
The Knot and Macy's present Elements of Style, your guide to pulling off every facet of your wedding—from your look to your registry—with effortless style. Visit Macys.com to see how Macy's can be your one-stop wedding shop.