Guess How These 5 Celebs Celebrated Their Wedding Anniversaries?
by Ivy Jacobson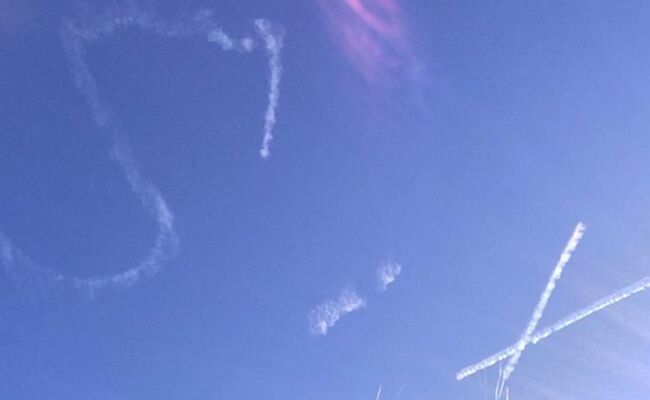 photo by
Ellen DeGeneres via Twitter
Who needs leather, paper and copper anniversary presents when you can hire a skywriter? One of the perks about being a celebrity is that the sky is the limit (literally) for anniversary gifts, so we've rounded up five of our favorites below:
Look what my wife did for our wedding anniversary. Six!" pic.twitter.com/x97HmvnG6Y
— Ellen DeGeneres (@TheEllenShow) August 17, 2014
Portia de Rossi celebrated her six-year anniversary with Ellen DeGeneres by hiring a skywriter to write a sweet and simple message in the sky: "Six."
Read the rest on TheNest.com…
More Must-Clicks:
All the Anniversary Ideas You Need