Our Favorite Hairpieces and Veils from Bridal Fashion Week
by Jamie Miles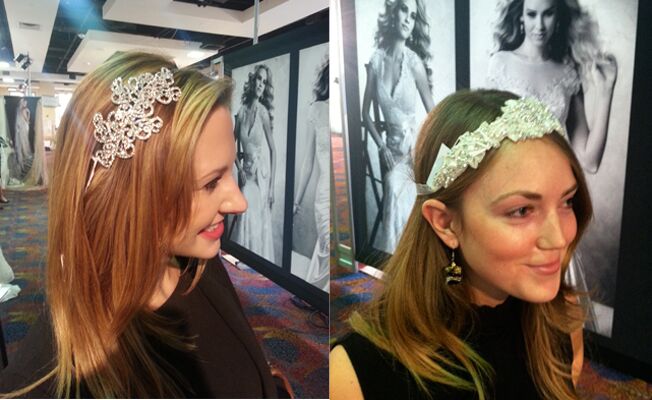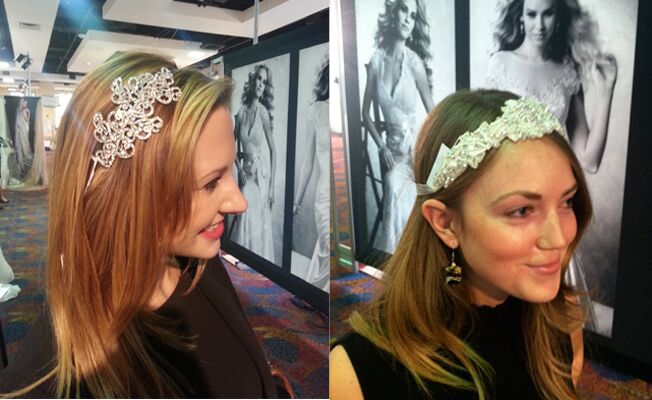 Bling!
pieces reflect exactly what the name implies. These are affordable accessorires that will turn heads. One of our favorite things about Bling is even after your wedding day, the pieces can be reworn for even just a night on the town with a LBD.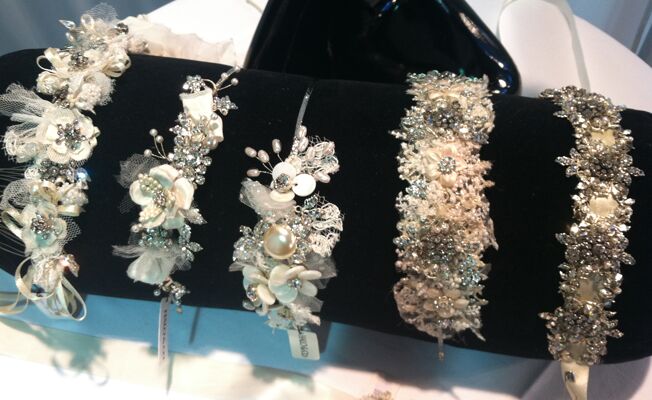 We are totally loving these
Halo & Co.
bridal headpieces. Each piece is handcrafted with Swarovski crystals, stones and 18k gold plated metal. Their collections include timeless more traditional pieces which are still a big hit in the U.S., along with vintage-inspired creations made with soft tulle, lace and ribbon like the ones above. Perfect for a boho wedding!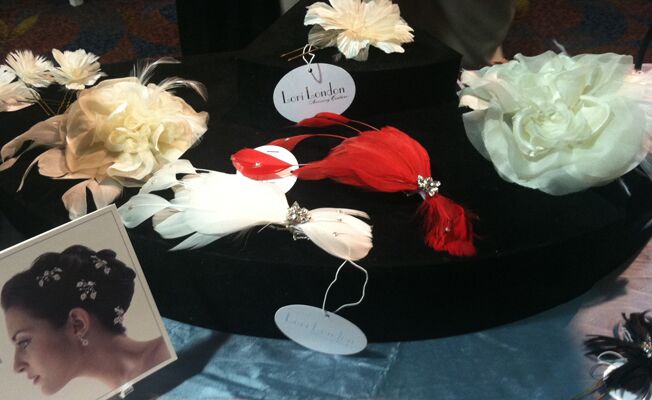 For more glam headpiece ideas, check out
Lori London's
collections which include many silk flower and feather designers. Lori London's handcrafted pieces add a delicate or bold touch to a bride's look, depending on the color palette.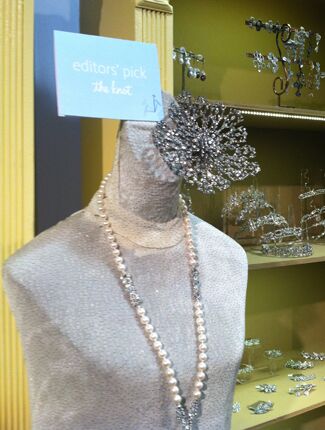 Siman Tu's haute jewelry line
Bijou Garden
has been worn by several celebs including Anne Hathaway and Barbara Walters. He designs beautiful jewelry and tiaras as well as more untraditional pieces like this floral hair accent which we selected as our editor's pick.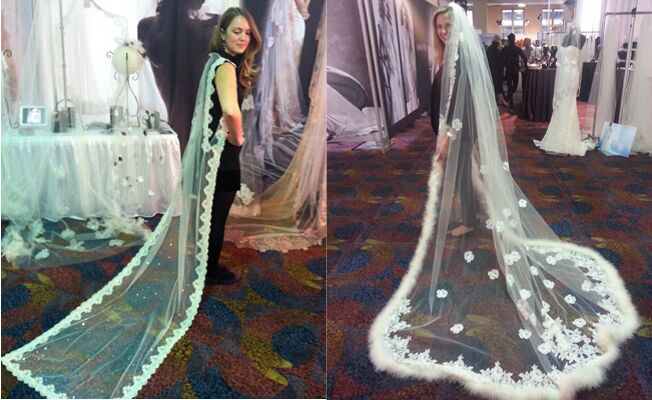 Nilah & Company
creates custom veils which range from more contemporary styles to wrap veils and even a "non-veil" which Amanda (shown left) is wearing. You just slip it on as if it's a vest! Many of their designs incorporate Swarovski crystals and Chantilly lace — seriously, exquisite!
> See our favorite jewelry from bridal fashion week!