See Halfpenny London Wedding Dresses From Bridal Fashion Week
Check out the designer's most recent bridal runway collection.
by The Knot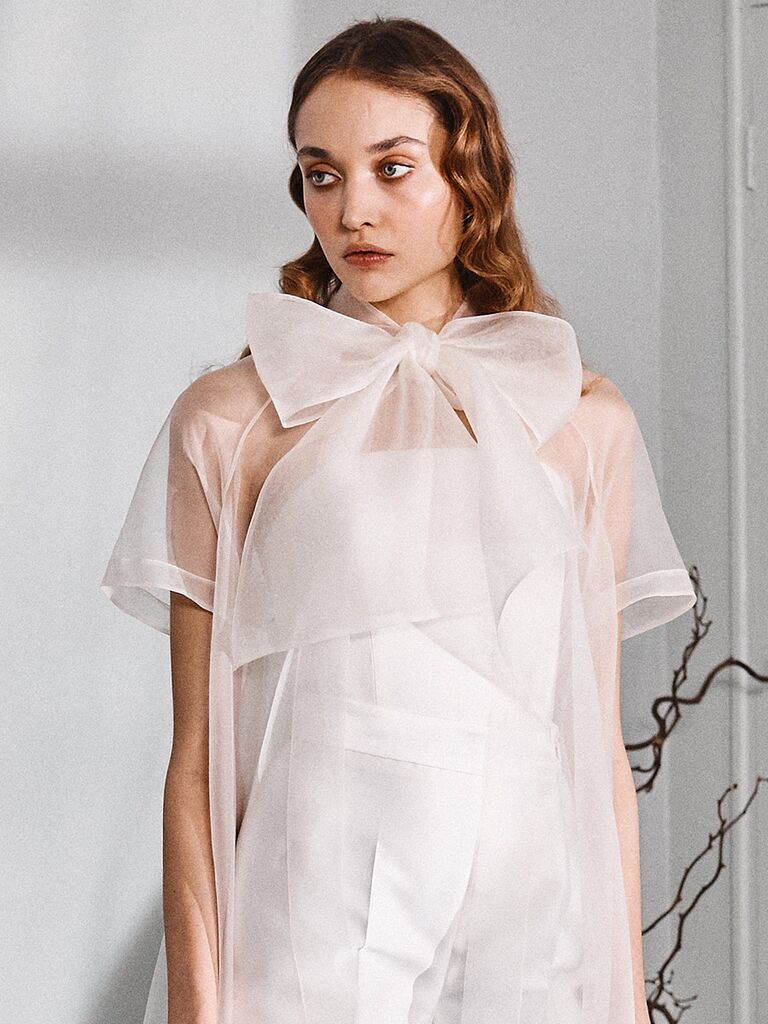 See every Halfpenny London wedding dress from the Fall 2020 collection below.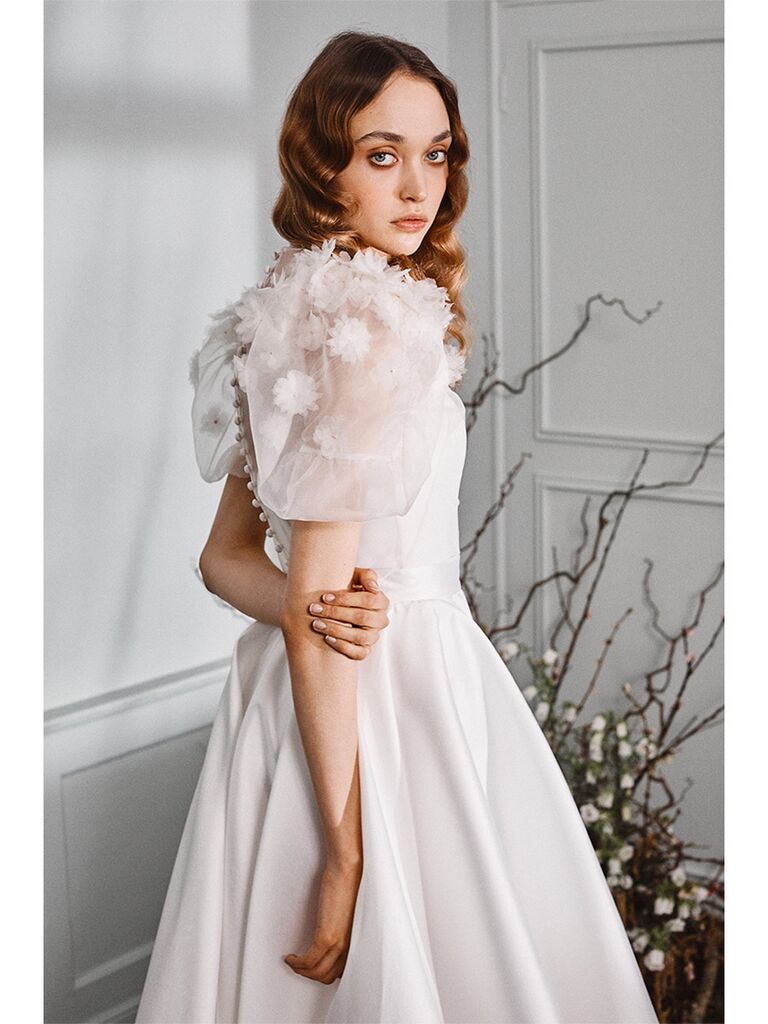 Oliver Corset & Houghton Skirt; strapless corset top and a-line skirt.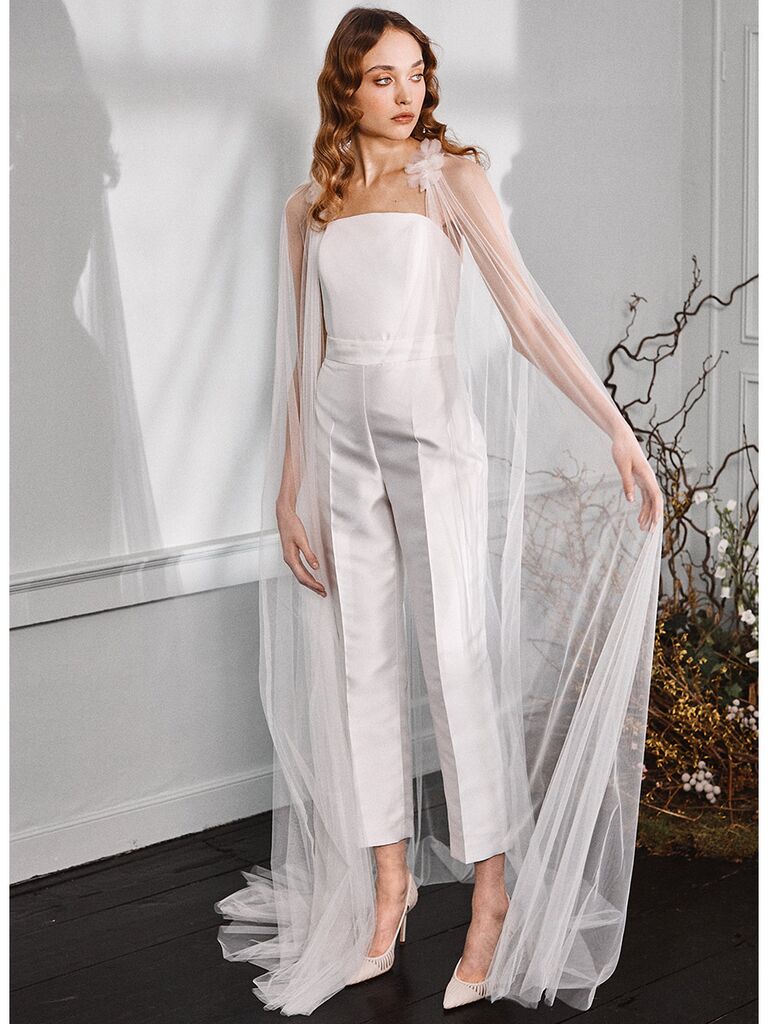 Oliver Corset & Henson Trouser; strapless corset top with tapered trousers.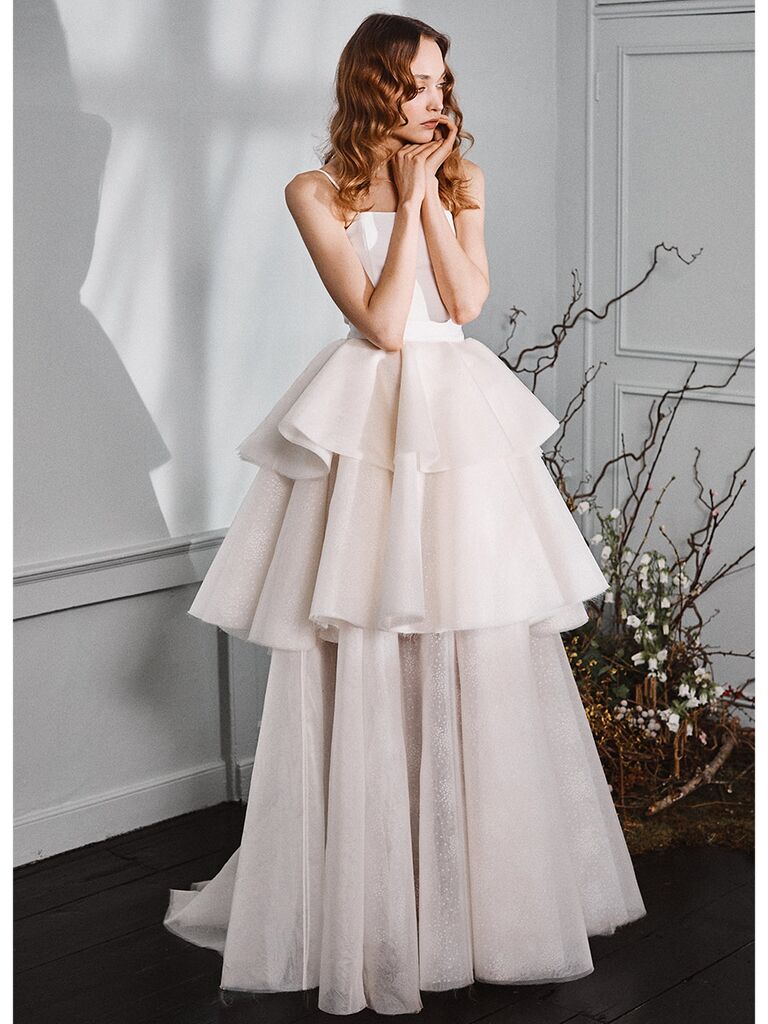 Wheatley Camisole & Wheatley Three-Tiered Skirt; camisole with straight neckline and thin straps with three-tiered patterned skirt.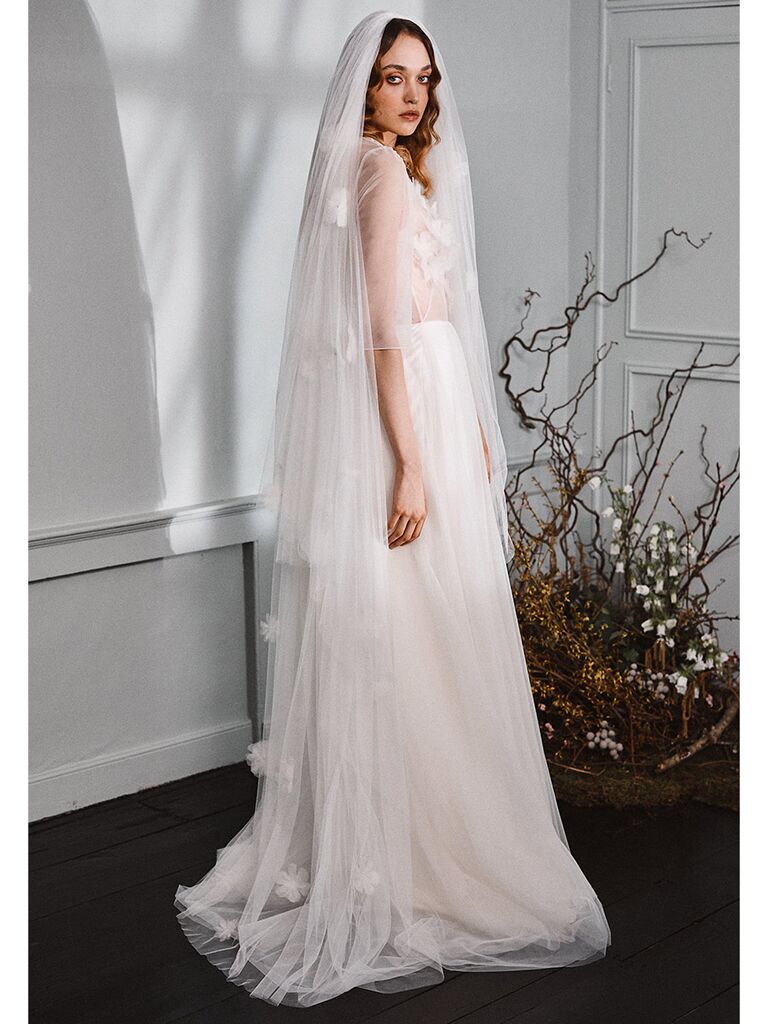 Gregory Dress; sheer a-line gown with floral appliques on bodice and long, sheer sleeves.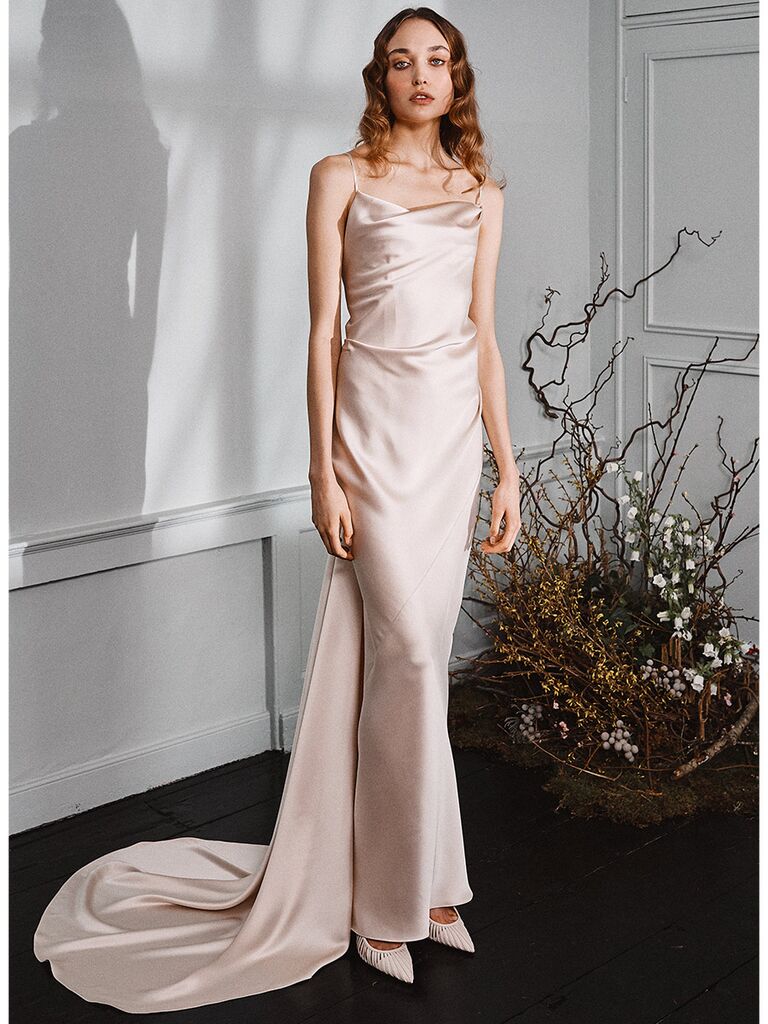 Lewis dress; blush slip gown with cowl neck.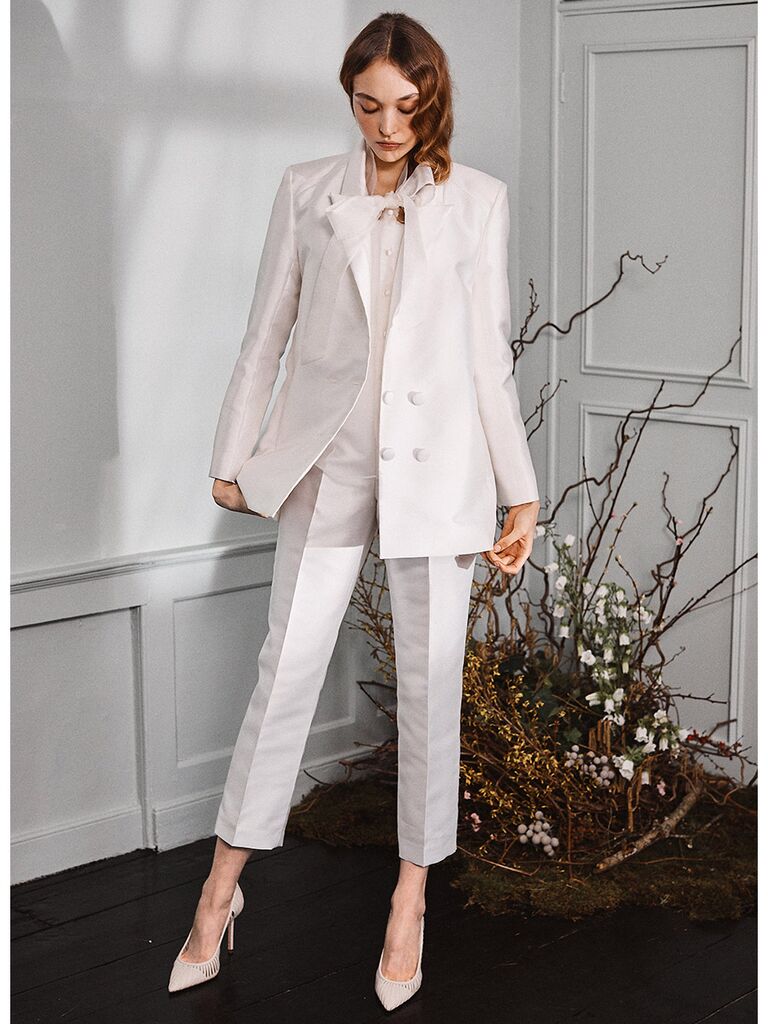 Neptune Blazer & Henson Trouser; double-breasted long blazer with tapered trousers.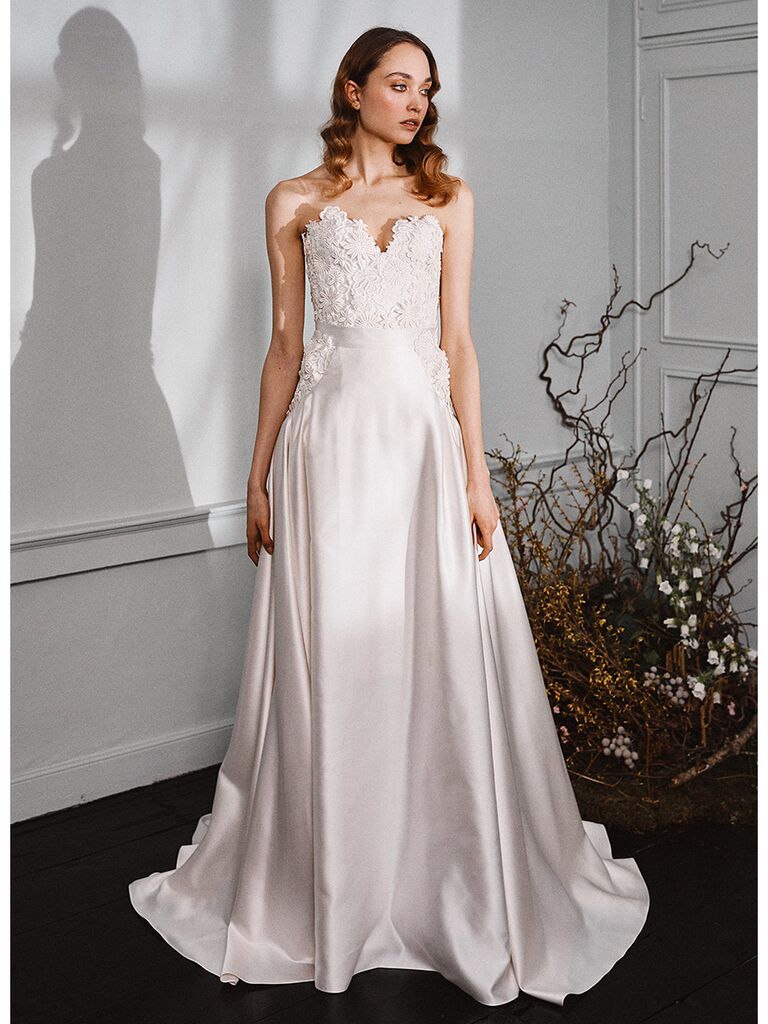 Reece Corset & Markham Skirt; strapless lace corset with sweetheart neckline and a-line skirt.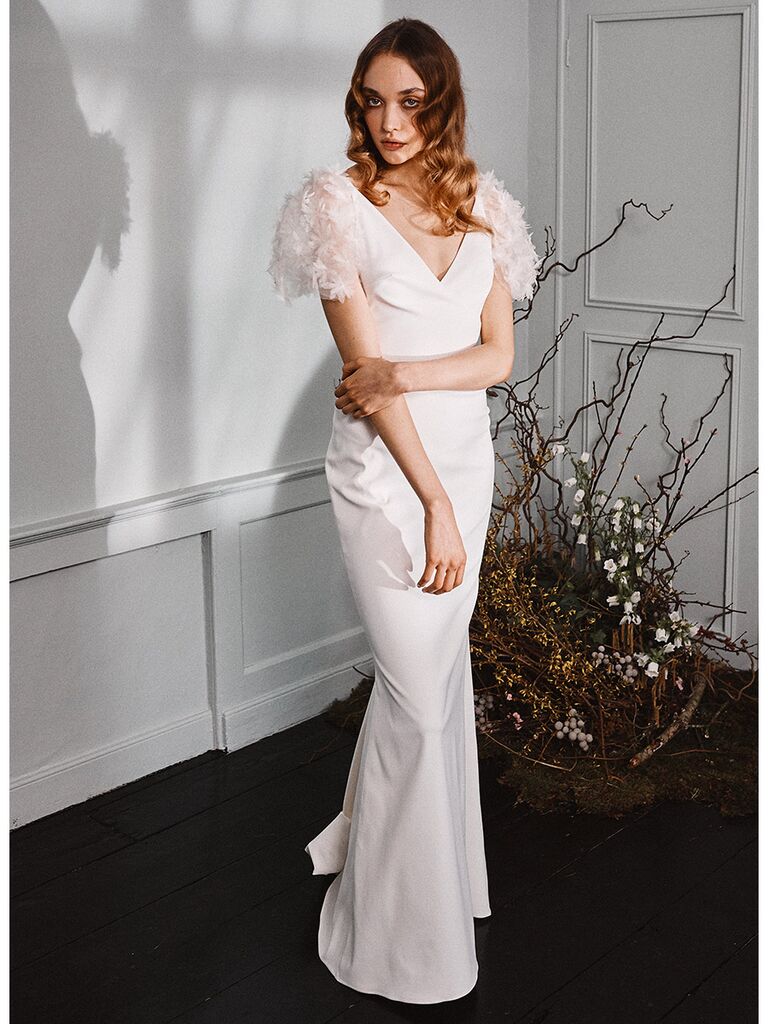 Sulaman Dress; v-neck trumpet gown with sheer floral flutter sleeves.
To check out all the Bridal Fashion Week galleries, plus wedding dress advice and more, go to TheKnot.com/bridal-fashion-week.